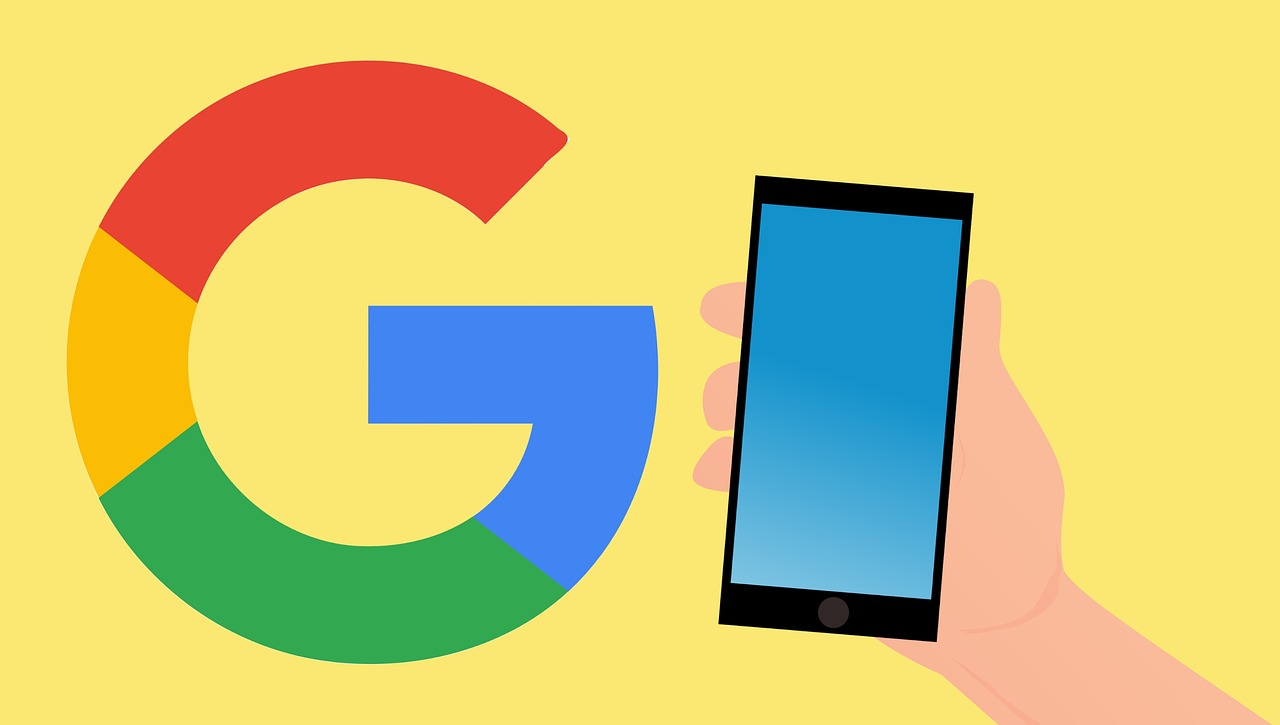 Everyone has an opinion, right? But when it comes to running your business, getting customers to express their opinions about it can be a key to online success.
Online reviews are of increasing importance in digital marketers' search engine optimization (SEO) marketing efforts. Reviews not only signal consumers' sentiment, but also influence the search engine rankings that can make or break a business.
Experts say that getting positive online customer reviews for your business has risen from one star to five stars in importance.
"Reviews are playing an increasing role in local SEO efforts, given the prominence reviews are now given in search result pages and maps," according to Garrett Smith, CEO of RepCheckup, a Buffalo, NY company that helps local businesses manage their online reviews. "Search for local lawn services, or search for a contractor by name — there are stars everywhere."
"Reviews are pivotal for local businesses these days, and honestly impact the local success more than people realize," said Jake Lane, director of growth at the Austin, TX-based mobile car care service NuWash.
Studies, surveys show reviews' important role
Recent studies confirm the importance of turning on the stream of reviews. BrightLocal, a company that builds tools for local businesses seeking SEO gains, released its most recent "Local Consumer Review Survey" in late 2018. Its key finding was that 6 out of 7 consumers (86 percent) read reviews for local businesses. Among people aged 18-34, that number rises to 95 percent.
Reviews have been around a long time in a lot of contexts, so it's not surprising that people read them. The surprise in what BrightLocal found was that the volume and recency of reviews also made a difference:
Volume: Consumers read an average of 10 online reviews before feeling able to trust a local business. "In general, people tend to favor businesses that are highly rated, by a large number of people," Smith said. "I challenge customers all the time to be 'the most-reviewed business in town.'"
Recency: 40 percent of consumers take into account only reviews written in the past two weeks — up from 18 percent in the prior year's survey.
A 2017 survey by Podium confirms BrightLocal's data on reviews' importance. Podium's "State of Online Reviews" reports that 93 percent of consumers say that online reviews have an impact on their purchases. The reviews had better be good, too: the report goes on to say that 3.3 is the minimum score that the average consumer will consider before gracing a business with their dollars.
If that is not recent enough for you, a 2018 study by the search engine marketing company Moz found the volume of Google reviews was the second-largest difference-maker for a local business's website, trailing only the quality of backlinks.
Clearly, reviews are an increasingly important signal to consumers and to search engines trying to display the most meaningful results. Anyone who is serious about eCommerce should account for reviews as part of their game plan for success. If you do not know where to start try asking customers for reviews (check some examples from Broadly). Here is some information on how to use online reviews in your SEO strategy.
Assess your current reviews
The first step is to see where you are right now. Google, Yelp, and Facebook are three of the largest platforms that collect and showcase customer reviews. You must look at those, and you may also want to see your standing on other review sites active in your industry, including TripAdvisor, Angie's List, Urbanspoon, and Yahoo Local.
Plug your business name into each of them and see what pops up. Do the same for your competitors and see how you stack up in comparison. Also, search for the generic name for your product or service and see if you appear anywhere in the results.
Some types of businesses tend to have a larger presence on one of the major platforms than others, so make a note of that. You'll want to place the highest priority on the platform that has the most reviews for your type of business.
Lay claim to your business
Each of the aforementioned platforms has a page that allows business owners to "claim" their business, and with that often comes the privilege of responding to consumers' reviews. Studies show the business owners who take time to respond are seen as more trustworthy. If you disagree with the customer, that's fine — just keep it classy. Be factual, but sympathetic. Lastly, it doesn't hurt to apologize for what the customer perceives as a bad experience.
Eyes on the stars
Customers have become accustomed to getting quick ratings of businesses through star rating systems, so your reviews will be tallied up and displayed. Google calls its stars "seller extensions" and displays them only for highly-rated businesses.
"Google is focused on delivering the 'best' result for a user," said Garrett Smith. "So an increase in review rating and overall volume on your Google My Business profile typically leads to higher placement in local search results for core search phrases. Plus, think of it from the customer's perspective. Which would you rather click on, the five-star business or the one that's ranked 2.7?"
Meanwhile, Facebook bases its stars on its rating system, which it compiles from the recommendations of buyers and sellers who sign in to its app on mobile devices. Amazon and Yelp base their star ratings on customer reviews.
Be realistic in your expectations
When creating a plan for boosting your reviews, recognize that reviews may move the needle on search results but may not be persuasive in turning web visits into sales.
In their scholarly paper "Impact of Online Reviews on Sales," researchers Feng Zhu and Xiaoquan Zhang write that the impact of reviews is nuanced. Not every review affects sales equally, their research finds.
They found:
The volume of reviews is important. A consumer "may not trust just one non-expert ... but if nine out of 10 non-experts agree, it's probably worth buying."
Reviews are most impactful for lesser-known niche products. The researchers wrote, "Because of the scarcity of available information about niche products, even one negative review can be detrimental. Superior online word of mouth translates more easily into sales for niche products, and thus the existence of online review systems gives a great incentive for niche market producers to exert efforts to maintain good reputations."
Consumers more readily consume online reviews today, but they still use a mix of online and offline information to make their purchasing decisions. An online review is only one part of that decision-making process — blogs, salespeople, magazines, and what Mom thinks can all play a part. Still, it can certainly be an important part.
As usual with search engines, the exact inner workings of the algorithm-powered black box are opaque. The belief that reviews impact search engine rankings is widespread among SEO experts, but no one outside the companies is exactly sure how reviews figure into search rankings.
"Reviews are only one factor of website reputation that Google examines," according to Kevin Peguero, digital marketing manager for Astropak in Costa Mesa, Calif. "They look at discussion boards, forums, Amazon, the Better Business Bureau and other websites writing reviews on your topic. But Google does take into account your overall online reputation. Reviews have a lot to do with that."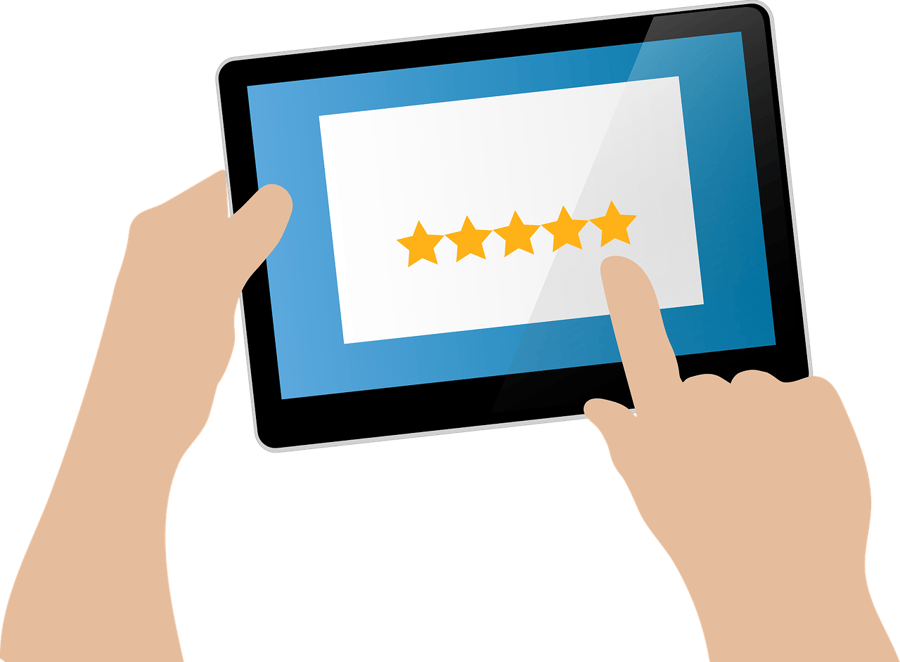 Restaurants' reviews most widely read
Restaurant reviews are by far the most widely read, but anyone with a business that falls under the types on the list below should pay attention as well. These are the top 10 classes of business with the most-read reviews, according to the BrightLocal survey:
Restaurants and cafes (about 60 percent of those surveyed said they had read reviews for restaurants)
Hotels and B&Bs
Medical/healthcare
Clothing stores
Grocery stores
Automobile services
Hair/beauty
Dentistry
Pubs and bars
Car dealerships
The higher your industry is on the above list, the more important it is to be on top of your reviews.
Tips for encouraging positive reviews
While you don't have all that much to fear from the occasional bad review, you do want to boost your reputation — and your SEO rankings — by encouraging the good ones.
The Northwest researchers offered these tips:
Prioritize higher-priced items for reviews. Consumers rely more heavily on what other people say about these items before buying.
For new products, actively seek out reviews by offering samples.
Studies show that up to 80 percent of reviews are generated by post-purchase email. Make sure to send emails to your customers thanking them and asking for a review.
Don't try to game the system
Each reviews site has its own rules, so become familiar with all of them active in your industry. There's one constant across the board, though: don't pay for reviews. It is unethical and forbidden by search engines, and it can also get you in real trouble.
In one infamous case, Eric Schneiderman, then the Attorney General of New York, extracted payments from four companies that were paying for favorable reviews. In the most egregious case, a California gaming company called Machinima had to fork over $50,000 for failing to disclose it was paying prominent gamers for their gushing YouTube videos.
"Consumers rely on reviews and other endorsements on the Internet to inform themselves in making daily purchasing decisions," said Schneiderman in a 2016 news release announcing the penalty. "This investigation continues my office's historical work into 'astroturfing' over the Internet and signals to companies that consumers deserve honesty and transparency in their reviews, endorsements and related content."
You're also discouraged from reviewing competitors, reviewing your own business, or asking staff to do so. Even asking customers for reviews is frowned upon by some platforms. Google doesn't mind if you ask your customers for reviews, as long as you don't pay for them, but Yelp discourages making requests. "Your best bet to get high-quality and unbiased reviews about your business is to provide a memorable and amazing customer experience," the company says, "not by asking your customers to post on Yelp."
Make your business complaint-friendly
Perhaps surprisingly, one vital way to attract good reviews is to make sure your customers know you are willing to hear complaints.
Make sure you have a prominent way for dissatisfied consumers to gain a fair shake from your company, or at least a sympathetic ear.
If the review is truly awful, you may have recourse. Google does allow business owners to flag inappropriate reviews. It won't delete reviews that a business owner simply disagrees with, but the search engine will give the boot to reviews that are obscenity-laden or sexually explicit, or promote violence.
It may seem counterintuitive, but if you make the effort to satisfy dissatisfied customers, they can turn out to be some of your best and most loyal — as well as the most likely to write a positive review.
The lawn service marketplace LawnStarter Lawn Care, for example, found that getting back to an unhappy customer and satisfying their complaints turns them into repeat customers who order even more services than customers who never complained.
Don't fear negative reviews too much
Negative reviews are probably inevitable, and researchers Northwestern University's Spiegel Digital and Database Research Center found that about 4 in 5 customers seek out negative reviews. And that's okay.
"As counterintuitive as it may seem, negative reviews have a positive impact because they help establish trust and authenticity," they wrote in a report titled "From Reviews to Revenue." "Consumers understand that a product can't be all things to all people, and they appreciate negative reviews as an important element in their decision-making process."
But make sure you deal with the negatives
Of course, none of this works unless your business is truly delivering, so customers have something nice to say about it. "We would recommend taking time to respond to every single complaint, whether it is on BBB or another review site," wrote Google expert Marie Haynes, who runs an eponymous consultancy from Ottawa, Ontario. "Respond in a way that shows that you are trying to remedy the situation. Never respond in anger."
Neglecting reviews is one of the biggest mistakes a business can make, Smith said. "As a result, they lose out on not just the SEO benefits that come with a proper online review management program, but those that hit the bottom line — more new customers and profits!"