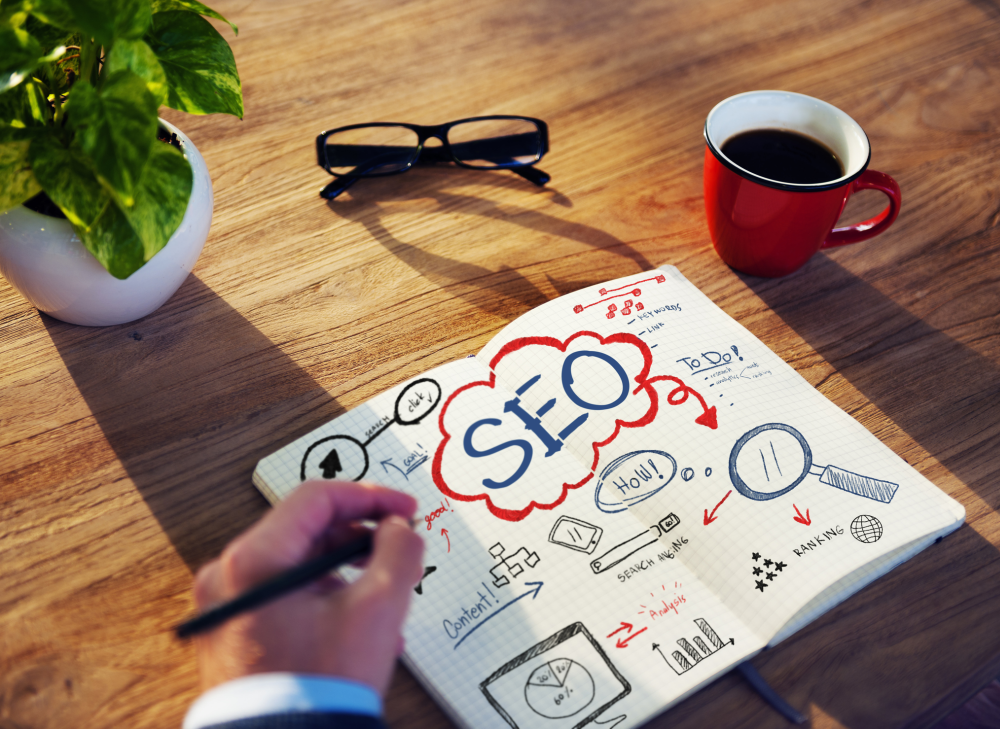 As someone with an interest in selling online, you're probably aware of SEO (search engine optimization) as the process involved with getting a website ranked higher in search results provided by Google and other search engines. But did you know you can use certain SEO techniques to increase the visibility of your eBay listings? You can — and you should!
Here are the SEO techniques you can use to optimize your eBay listings.
Titles and Subtitles
Listings on eBay can have a title of up to 80 characters. Use these characters wisely; include details like brand name, size, color, technical specifications (like processor speed for computers), and anything else that helps describe the item while remaining concise. Use only words that accurately represent your item so as to avoid misleading your customers. Your title should have 1-3 keywords to ensure your listing comes up in search results — some of the descriptive details in the title are keywords in themselves.
Don't waste characters on filler like punctuation (unless expressly needed) or non-descriptive words or phrases like "check this out." And don't use all caps, either — you may think capitalization helps grab attention, but it looks amateurish and some people find it hard to read.
Also make good use of the subtitle, which can be up to 55 characters long. Include further keywords or description that won't fit in the title itself. Consider optimizing your eBay listing for mobile shoppers when working on your product's titles.
Description and Category
The best eBay item descriptions are at least 200 words long, with the important keyword phrases included at the beginning and end. Write unique content for your descriptions — don't copy from somewhere else, even for a commonly-known item. Duplicated content has a negative effect on SEO, so avoid it.
Make sure you select the right eBay category for your item, as this will help customers find your listing.
Item Specifics and Product Identifiers
Item specifics are an important part of an eBay listing, as they include data like size, style, color, brand, or other relevant specifics that help shoppers narrow down their search. Use eBay's Item Specifics Lookup Tool to find as many item specifics as possible to accurately describe the product in your listing.
Product identifiers are also vital — they include certain product-specific codes like the UPC, ISBN (for books), EAN, and MPN/brand. Always add these to your listing if possible.
Your eBay Store and "About Me" Page
Your eBay store should contain helpful information about your business, like your products, shipping options, categories of items you sell, and more. Your "About Me" page should be especially rich with information, including keywords relating to your commonly-listed products. If you use images, don't forget to include descriptive alt tags — this will help Google rank your page.
Expand and Update your Keywords
Never be afraid to change or edit your keywords as needed. There's a wide range of situations in which you might need to do this. One example would be if your particular product was discontinued — make mention of this, especially if it's been replaced by the manufacturer by a new model. There will be customers specifically looking for the old, discontinued version!
Another important example of keyword expansion is to take advantage of holiday shopping. This doesn't just include Christmas, but other gift-giving events throughout the year like Valentine's Day. If your products are ideal for gifts or other events, add that to your keywords, e.g. "Silver Heart Charm Bracelet" could become "Silver Heart Valentine's Day Charm Bracelet."
Learn More
These SEO techniques are definitely helpful for getting your listings seen by customers, but there's a lot more involved in learning to sell more on eBay. If you want to get more in-depth with all the strategies and techniques you can use to fully optimize your eBay presence, download our free ebook below.