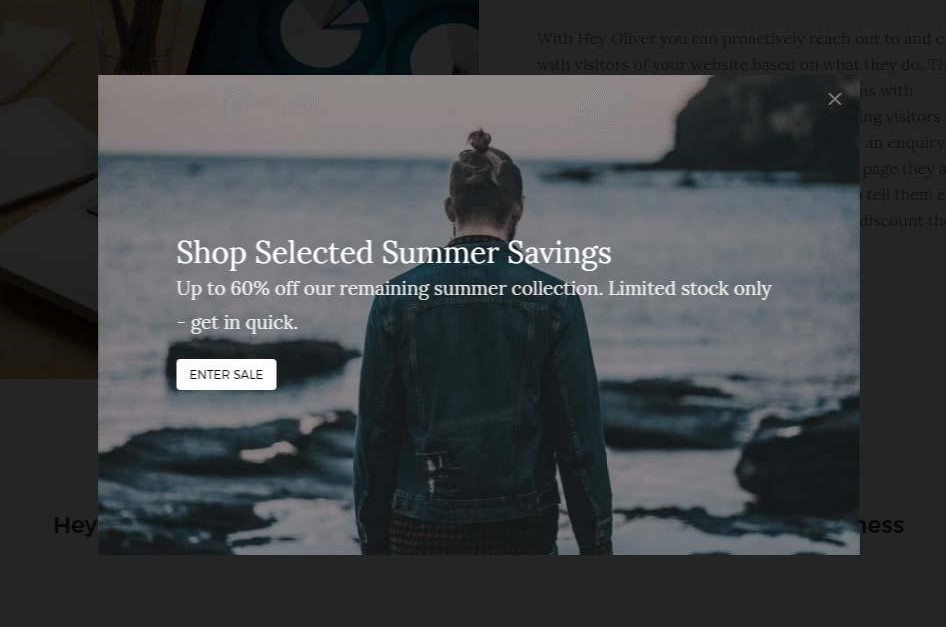 When you start growing your business and reach a point where it expands rapidly, it will become difficult to manage and sustain customer relationships. Marketing automation can help you connect with your prospects through customized content that will aid you in turning them into loyal customers.
There are many phases in a sales funnel through which you build your brand image using well-structured marketing campaigns. The next step is to start generating leads by offering incentives to your visitors such as promoting your offers. You will also need to follow-up with them regularly until they become paying customers. These customers can become loyal if you continue nurturing them in a variety of ways, such as offering loyalty programs.
Marketing automation software is divided into three categories:
Marketing intelligence, which is tracking the behaviour of any visitor that is potentially interested in a product or service to see how hot leads are. This is done by adding codes to social media, email or webpages. Marketing intelligence is helpful for sending relevant messages to your prospects in order to make them convert.
Marketing automation, which focuses on turning leads into customers. With the use of lead scoring, targeted content is automatically sent to each lead to encourage them to turn into customers.
Advanced workflow automation, which essentially automates the marketing processes of companies such as planning or budgeting. This type of marketing automation requires a CRM.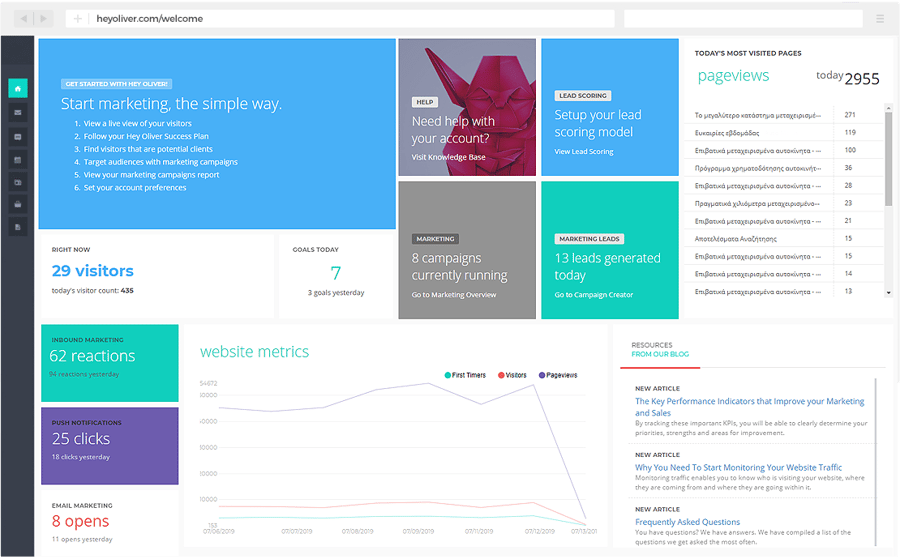 Marketing automation can help you streamline your day-to-day marketing tasks and, most importantly, automate them. However, the role of a marketing automation platform that is worth investing in is more than that. In this article, we will examine some ways marketing automation can help you increase sales:
1. Use Lead-Scoring to Receive Sales-Ready Leads
The sales team of your company has probably complained at least once about not receiving qualified leads. It might be difficult to determine when a lead is sales-ready, but a marketing automation platform can do the hard work for you.
Lead scoring is a strategy that assigns points to each of your leads based on certain criteria, such as an action they have taken on your website. This action could be whether they have downloaded a certain PDF or not, or whether they've filled out an online form. It can also assign points based on demographic data and provide leads that have many characteristics of your ideal buyer with a higher score.
You can set a certain score to be your criterion for your sales-ready leads so that you know when to pass them to your sales team. Lead scoring is extremely helpful for sales teams so that they can spend more time and effort on the most qualified leads, rather than those without much value.
2. Create A Personalized Website
Prospects that come to the point of visiting your website are starting to form an impression of your company. If your website is personalized, this impression will be better, and your conversion rates will increase.
You can use data gathered from your visitors such as where they're from, where they work and their job title, their browsing behaviour and more to create personalized landing pages and other content for each of your leads.
For example, if you own an online store and a visitor that has been browsing your website is interested in buying a pair of trainers, this product page will be presented first to them. If you use personalized content on your website, it will be easier for you to build relationships with your prospects, which will lead to a better overall experience and, ultimately, help you increase your conversions.
3. Provide Your Sales Team with The Right Information
An effective sales strategy requires follow-ups with sales-ready leads. This, however, needs to be done correctly, meaning that you need to send the right message at the right time. It is a marketer's job to provide the relevant information to sales so that they can send a targeted message.
You first need to track the interactions of your prospects with your company and then provide this information to your sales team.
4. Use Triggered Emails to Keep Your Leads in The Loop
You need to continue the conversations you've started with your leads, especially if they have shown an interest in your company or made an interaction such as clicking a link in an email sent to them. You can make use of triggered emails, which are automatic emails that are sent according to the action that a lead has taken. Using triggered emails can save your sales team a ton of time since they help you turn more leads into customers.
For example, if a prospect has shown an interest in a certain page or filled in a form, a relevant email with the right content will be sent to him. Keep in mind that triggered emails appear to perform three times better than other types of emails, so there's a good reason to start using them!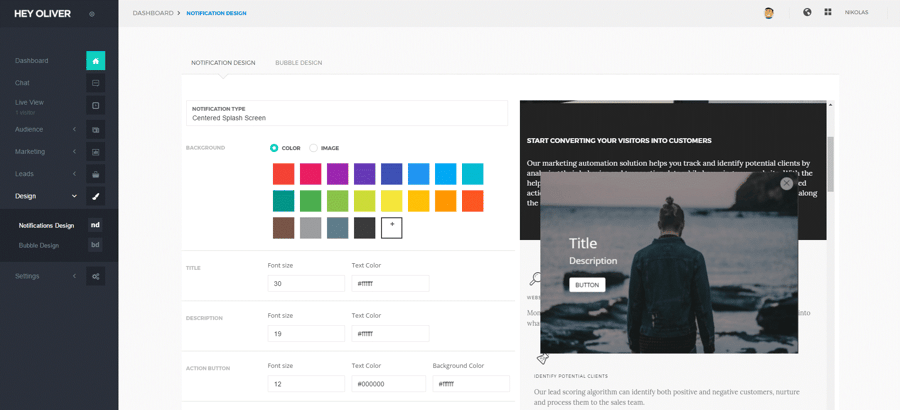 5. Use the Lead Nurturing Technique
Not all leads are ready to be immediately passed to your sales team. In situations like this, lead nurturing comes into play. You can use it to turn a cold lead to a hot lead.
If you use lead nurturing and segmentation at the same time, the content you will send to each of your prospects will be specific and targeted. Therefore, you will urge them to become sales-ready without being pushy.
A sales funnel consists of three stages: awareness, consideration and purchase. Many leads enter the sales funnel but need nurturing in order to convert. Using a marketing automation tool, you will be able to measure ROI and decide how your next campaign will be.
6. Use Multi-Channel Tracking
You can find prospects on more than one channel – either on social media, web searches and more. It is crucial to track all the interactions of your prospect customers with your company in every channel. This will help you personalize your content based on what interests each visitor. Relevant content is the best way to keep your prospects engaged, eventually helping you to increase conversion and, in turn, sales.
75% of marketers say they currently use at least one type of marketing automation tool. Stay ahead of the curve and use tools such as web personalization or triggered emails in order to increase engagement with your leads. You can also track the data regarding how engaged they are and decide on your next move accordingly.
7. Track Your Results and ROI
You need to track your results in order to be able to decide how you will treat your prospective customers. If they are not interested then you should stop bothering them, but if they show a bit of interest then you should give it another shot.
If you track this type of data, you will be able to determine how to get the best results that lead to sales. Therefore, you will know which campaigns you should keep and which ones to reject.
A marketing automation platform can not only help the marketing team, but also help the sales team to close more deals.
8. Use Up-Selling and Cross-Selling Effectively
Marketing automation can track data based on customer profiles and their browsing behavior to determine what they are interested in. Based on that, you can upsell and cross-sell by sending targeted product recommendations via any type of marketing campaign, such as emails or inbound marketing notifications. This will not only help your sales numbers, but it also helps you enhance your relationships with your current customers.
For example, if a customer showed interest in a product that's part of a collection, then you can set up and automatic trigger email to send to them that shows them the full product line-up. You can even use this tactic hand-in-hand with promotions: send an email with a coupon code that gives customers free shipping if they buy a product that's supplementary to the one they just ordered. Tack on the fact that it's time-sensitive and you'll see conversions boost in no-time.
9. Email Marketing for Increased Conversions
If you don't properly utilize email marketing, it can be time-consuming and inefficient. You need to optimize your email marketing strategy in order for your prospects to be kept engaged. They need to open your first email, click on the links, and then keep opening the next ones you will send. Marketing automation can help you with that, in order to personalize each email and thus improve your marketing efforts. Be sure that your marketing emails are optimized for engagement in every way; keep titles short with action words, use responsive email layouts and make sure that your embedded calls to action all work perfectly.
10. Testing Is Your Best Friend
Using marketing automation, you will be able to create different email templates or inbound marketing campaigns which you can test. This is typically done using A/B testing, which is a simple test that directly compares the effectiveness of two types of marketing campaigns simultaneously. You can change the text, the images or the call to actions to see what works best for your audience. Analyze your results by monitoring your email open rates or your landing page analytics. Marketing automation can be very helpful for you to find the optimal processes regarding your strategy.
Taking Action
Marketing automation has a plethora of benefits, apart from those we have mentioned in this article. All businesses of any size can use marketing automation software to leverage their sales and customer retention efforts. When you consider that an average of 49% of companies are currently using marketing automation with more than half of B2B companies (55%) adopting the technology, it's hard to ignore the potential.
We would love to talk with you and discuss ways we can help you in case you are thinking about investing in a marketing automation software. You can talk to an expert to guide you through Hey Oliver and help you find the best way to increase sales for your company.