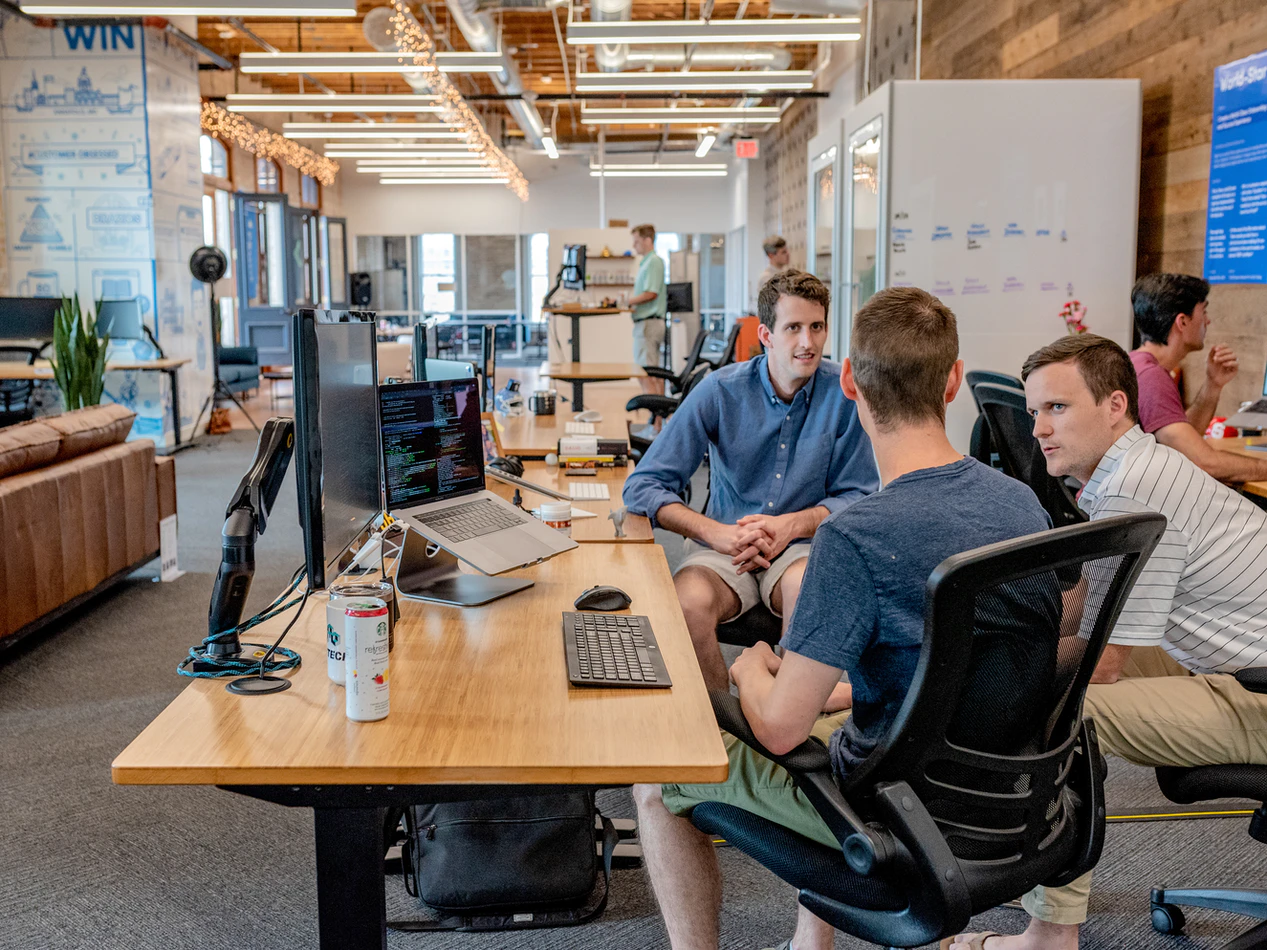 Is it time to upgrade your marketing team with technology?
Both of these things go hand in hand. When connected, they enhance productivity, performance, and ROI. Nowadays, it's almost impossible to perform marketing tasks without any tools.
And, great marketing builds a relationship between you and your customers. Whether it is making a sale or building brand awareness, businesses need to find a way to communicate their company news and information, improve customer interest, and promote action.
Investing in the proper tool stack will achieve all of these things at once.
However, there's so many tools on the market that it's a challenge in itself to pick the right ones. New technology can also be intimidating.
In this article, we will cover the best marketing tool stack which should become an important part of your business marketing strategies.
Let's get into it!
Google Analytics
Google Analytics is a powerful tool and an invaluable resource that helps marketers gain insight into their strategies. Having Google Analytics connected to your website will help you analyze website traffic, understand customer behavior, and more.
Oppositely, there are many businesses who make the mistake of not using analytics at all. That keeps them constantly in the dark about their company.
It records various activities that prospects or customers are performing on your website and displays the data as graphs and charts. Google Analytics collects data such as IP address location, user demographics, and interests. For instance, this is what you see on the audience overview page:

If you are not familiar with its dashboard, it might be a bit challenging to navigate at first. The numerous reporting options will probably leave you confused; but, with enough time, it becomes simple to use.
However, learning it is extremely worthwhile. You will be able to interpret the data to make more informed decisions that will convert more customers. Some of the most important metrics you should analyze include demographic and geographic information, mobile and referral traffic, and goals.
SEMrush
Search Engine Optimization (or SEO) is one of most powerful digital marketing strategies for improving website traffic and generating leads. Software such as SEMrush aids marketers in managing SEO campaigns and improving website search rankings.
One of the main advantages of SEMrush is that you can track your competitors by pulling their backlinks, monitoring rankings, and making a complete competitive analysis.
Simply type in any URL on the dashboard and you'll see the following results: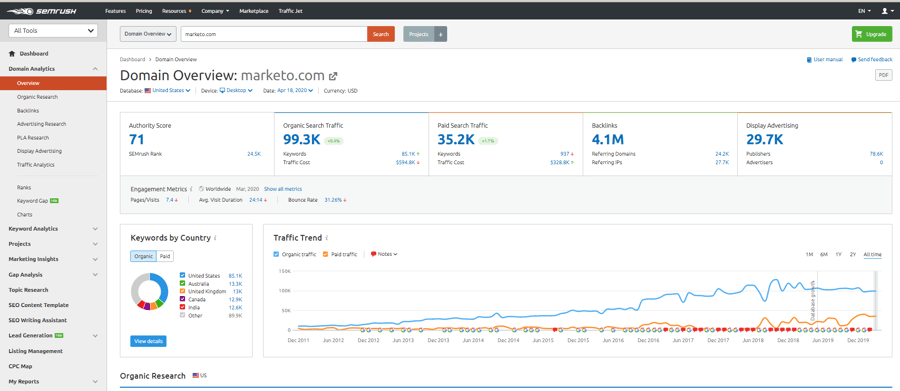 Moreover, it allows you to identify traffic trends within your industry and valuable keywords for content. By learning what keywords competitors are using, you will gain insights on how to outrank them.
The SEMrush platform produces different reports that can be customized to help marketers understand any strategy, as well. The columns can be adjusted to only display certain metrics if you wish to see specific data and de-clutter the dashboard. It's also excellent if you have SEO clients that wish to visually see progress.
We suggest that you try out the free version of the tool to get a feel for it. Like it? Consider upgrading to a paid plan. Not for you? Keep the free version in your tool stack if it's ever needed again.
HubSpot
61% of marketers agree that generating leads is their top challenge. That's why investing in a CRM like HubSpot can be one of the best decisions you make in 2020.
HubSpot is an all-in-one marketing and sales software that assists companies with blogging, social media, SEO, email automation and tracking, and web analytics. Additionally, companies use it to attract new visitors, convert leads, and maintain a meaningful relationship with their clients.
After all, you probably have a long list of leads. Naturally, that requires organization and structure, or you'll get lost in spreadsheets.
HubSpot tools allow you to host landing pages, create email sequences, and manage every interaction with customers to solve this problem. It analyzes and tracks user behavior like open rates and email clicks to gain further insight too.
Here's some more good news: the HubSpot CRM (that offers up to one million contacts) is completely free. Sign up, import contacts, and you will be managing your customers better than ever.
Slack
Just like they need to learn the latest industry trends, marketers should also take productivity and communication seriously. That's where collaboration tools come into the picture.
Although it may look like a chat app to make speaking easier between coworkers, Slack is one of the most powerful and popular communication software available today.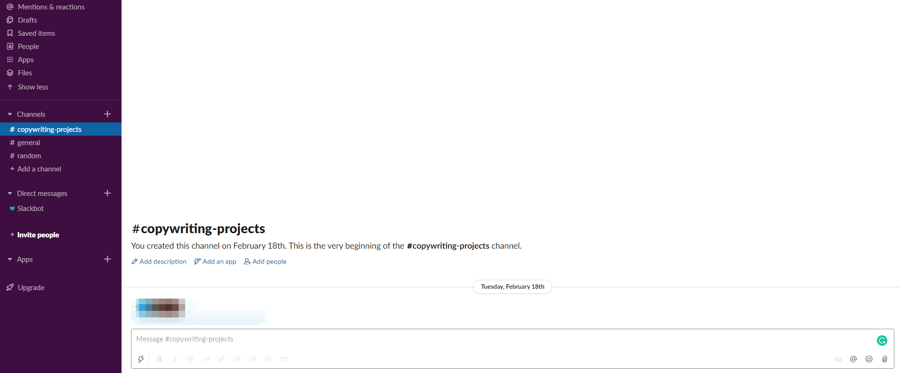 This helps boost a company's productivity, project management, and nurture relationships between team members.
Moreover, Slack helps you manage individual departments and conversations to stay organized. It does this by allowing you to create channels such as #marketing, #sales or #accounting. There's also heaps of great integrations that add further functionality to Slack like Asana and Trello.
And what's a good marketing tool without automation? Slack's paid plans come with workflow automations that perform certain actions on your behalf. For instance, you can send a welcome package with documents to new hires or have clients complete a questionnaire.
Hootsuite
Did you know that 3.5 billion people use social media? It's no wonder that social networks have become an important part of building brand awareness. You can reach any demographic or audience imaginable.
However, one of the biggest mistakes many businesses make is opening an account on several social media platforms and then leaving them without any activity.
The truth is that people are turned off by businesses that open up many accounts and do not engage with them. Social media users expect you to actively engage with them daily. They're called social networks, after all!
But, it's hard to blame businesses. Marketers struggle to keep up with consistent posting and connecting with their customers because it's incredibly time-consuming.
Thankfully, there is a way to strike a balance: Hootsuite.
Hootsuite is a social media management tool that enables you to connect multiple social media networks in one place and monitor what customers are saying about your brand.
Additionally, you can schedule posts, reply directly to followers, and view statistics and analytics data.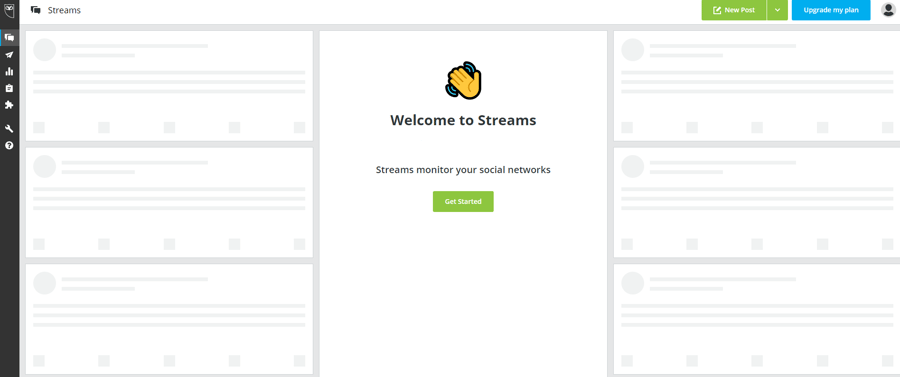 Granted, you probably have a team handling your social media. If you do, don't forget to take advantage of the assignments feature.
This allows marketers to create tasks directly on Hootsuite and assign them to specific team members. Social media campaigns will constantly be moving forward, so this prevents overlap.
SendPulse
A multichannel approach is something that, most marketers can agree, brings a certain edge to your marketing campaign. With SendPulse, this is exactly what you get. The platform helps you stay in touch with your customers using marketing emails, SMS, and web push notifications.
SendPulse also offers a reliable SMTP server with 12000 free messages per month.

Social media and messenger marketing are booming right now. You can jump on this bandwagon too by creating your Facebook Messenger chatbot or one for the Telegram messenger. The chatbot builder is intuitive and lets you design a chatbot even if you don't have coding skills. It has many uses, starting with lead generation and nurturing or as a first line of customer support to answer some basic inquiries.
The best thing about SendPulse and multichannel marketing as a whole is the fact that you can combine different channels and design automated message sequences. This creates a more well-rounded marketing campaign and a better experience for your customers.
Mailchimp
Email marketing remains one of the most effective marketing tools because it allows you to build your own audience and reach them at any time. You aren't dependent on any platform or service.
Being successful with email marketing can sometimes be tricky and if not done right, it can hurt your brand reputation.
Out of the many solutions available out there, Mailchimp is a go-to.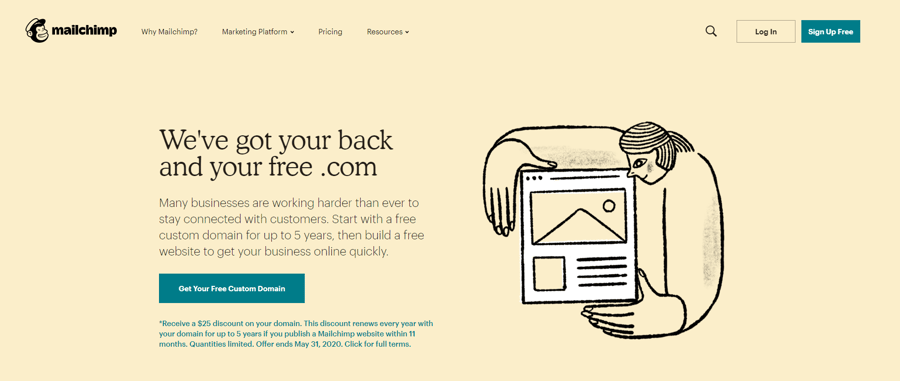 Mailchimp enables you to create and manage mailing lists, newsletters, and automated campaigns. It consists of an array of features within one place to maximize ROI.
With a mailing list, you can keep in touch with your customers and let them know about special offers or sales. After creating a mailing list, you can go ahead and design a beautiful newsletter for your first campaign. (Which Mailchimp makes easy with templates.)
Moreover, when looking to target only a specific group on a geographical basis, Mailchimp tracks certain data such as the location, giving you the ability to segment emails.
One of the greatest benefits of using email marketing software is automation. Thanks to Mailchimp's drip campaigns, marketers can set up welcome emails and other newsletters that are sent when a new subscriber joins a list. This saves precious time that can be spent on other activities.
Wrapping Up the Best Tool Stack for Marketers
2020 is all about working smarter, not harder. That's why marketers need to utilize a variety of tools to help them boost sales and promote their business. Better yet, they have to be stacked to maximize their return.
The stack we covered today will help you with all of the main cornerstones of a company: analytics, SEO, lead generation, collaboration, social media, and email.
In particular, Google Analytics is priceless for understanding how a website and its users are behaving. Everything from traffic sources down to user demographics can be tracked. It's also free.
SEMrush and other search tools offer insight into organic performance, backlink profiles, and competitors. They should be used to climb the SERPs and outrank other sites.
HubSpot will help you manage leads and nurture relationships with them. It's also crucial for remaining organized as you begin filling sales pipeline and have mountains of data.
Similarly, Slack will take your team members and put them in one central location to maximize collaboration: share files, host conferences, and stay up to date on projects.
Then, Hootsuite will ensure that social posts are scheduled on time and brands gain insight into what works. (And what doesn't.)
Mailchimp finishes off the list with email marketing automation via forms, landing pages, and sequences.