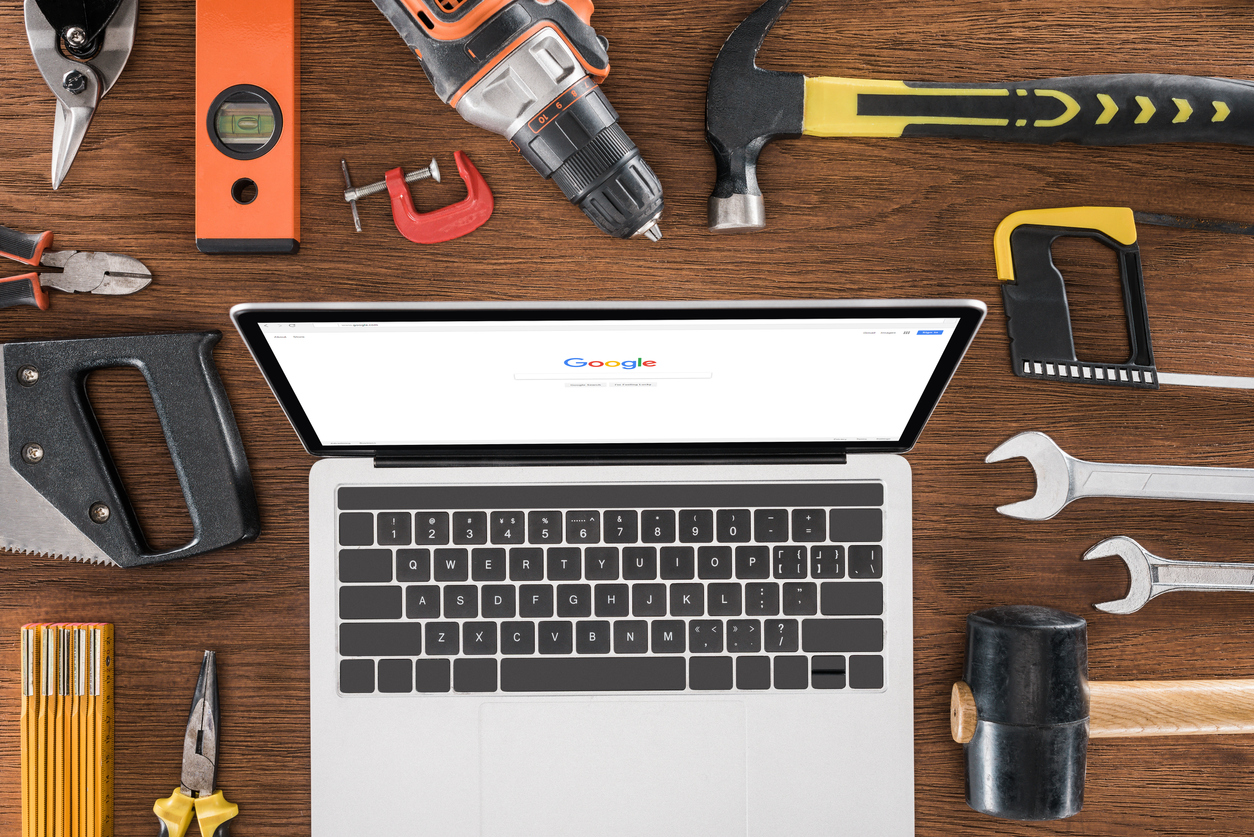 If you've spent any time running a website, you're aware that search engine optimization (SEO) is a complicated process. It takes a lot of work and research to stay ahead and earn a high rank in results.
Keyword research and content writing are crucial, and you also can't afford to overlook the more technical aspects, like meta tags, URL optimizations, your XML sitemap, and more. Of course, the technical parts of SEO can be either helped or hindered by your eCommerce platform.
At Shift4Shop, we understand the difference a well-rounded set of SEO tools can make.
While some eCommerce software providers harm your SEO efforts through poor optimizations, incomplete tools, or lack of options (like complex URLs that can't be customized), we go the extra mile to make sure Shift4Shop follows the eCommerce SEO best practices. Since SEO standards frequently evolve, we also stay alert to new tactics and trends that will help you keep your SEO strategy up to date.
As part of this mission, based on years of experience optimizing our own website and thousands of eCommerce stores, and in collaboration with some of the best SEO tools in the market, we are releasing one of Shift4Shop's most complete SEO updates.
Let's take a look at some of the SEO improvements now available in your online stores.


SEO Traffic Analytics
Analyzing your traffic is central to developing your SEO strategy. By understanding how customers engage with your website, you can identify your strengths and improve them further, as well as discovering any weaknesses that can be fixed. Now, merchants on our free End-to-End eCommerce plan or Shift4Shop Plus and higher can view their live SEO traffic on crucial pages of their website.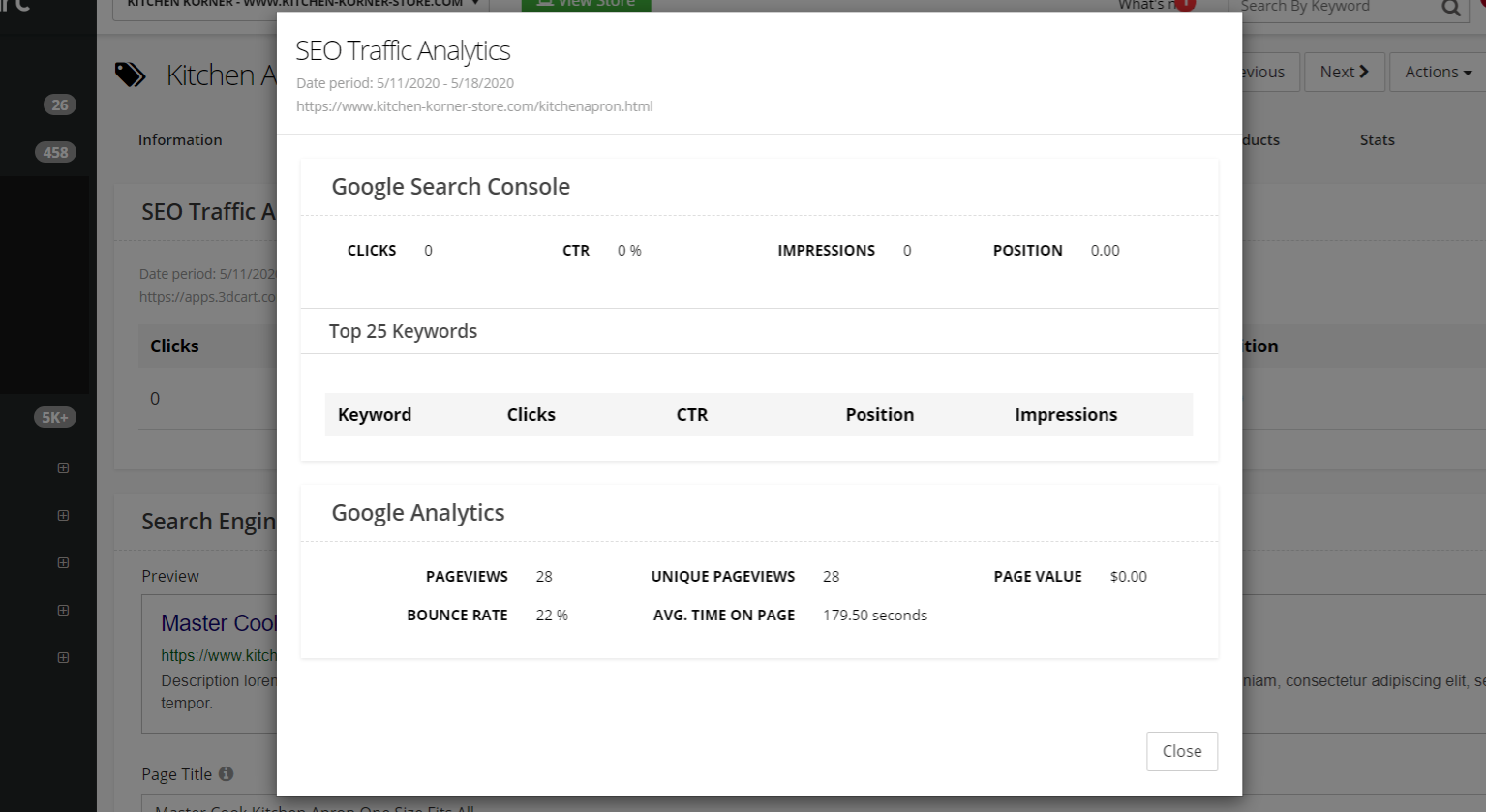 Shift4Shop's SEO Traffic Analytics brings together data from Google Analytics and Google Search Console (formerly Google Webmaster Tools) to compile important information in real time in your Shift4Shop Online Store Manager.
From Google Search Console, you can monitor your clicks, impressions, click-through rate (CTR), average position, and top 25 keywords. This data provides valuable insight on how visitors are discovering your page through search, how often it appears in results, how frequently it gets clicked, and more. You'll gain a better understanding of your page's search performance and may even discover new keyword opportunities.
From Google Analytics, you'll see your pageviews (total and unique), average time on page, bounce rate, and page values. This information tells you how many people are viewing your page, how many return, how long they spend looking at the page, and other related statistics. This will help you improve your content so as to retain more visitors for longer periods of time, and of course, earn more conversions.
This feature is available for your Product, Category, Blog, and Content Pages, meaning you'll be able to analyze and improve the content and structure of the parts of your website that need SEO the most. Great product and category SEO can help shoppers find your products directly through search, while your blog and Extra Pages serve to host useful content that serves to build your brand's authority and recognition.
Out-of-the-Box Optimizations for Titles and Meta Tags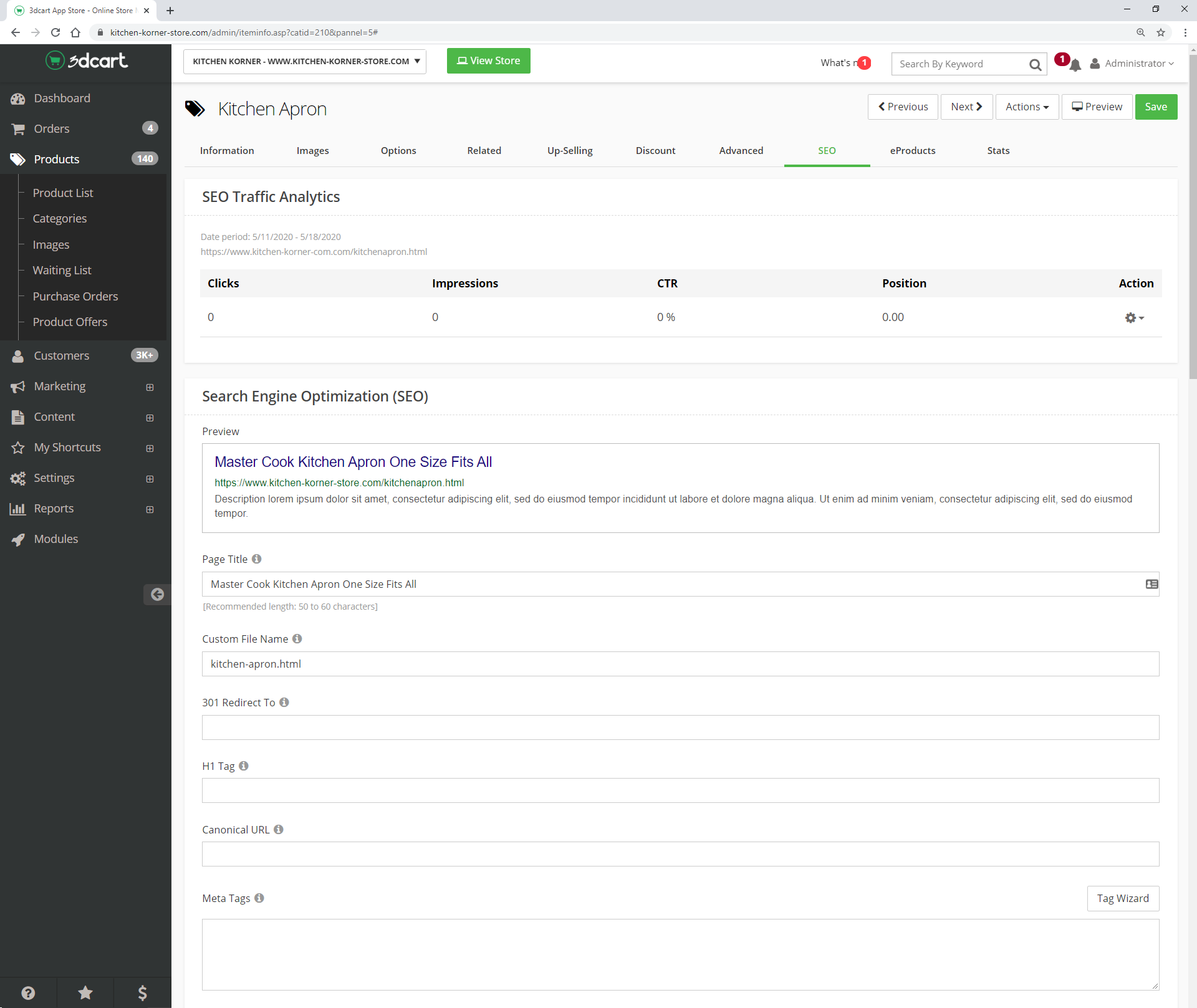 Every web page needs meta tags to provide information about the HTML content of the document. This serves a couple of important purposes: to help the page rank better in search engines, and to make it easier for human readers to understand and recognize the page. One of the most important is the title tag, which gives a name to the page.
The title tag appears as the title of your web page when it appears in search results and as the default name of the page when a customer adds it to their bookmarks. This means there are important requirements for title tags:
Titles should include relevant keywords,
Titles must be unique between pages
Titles need to be different from your page's H1 tags.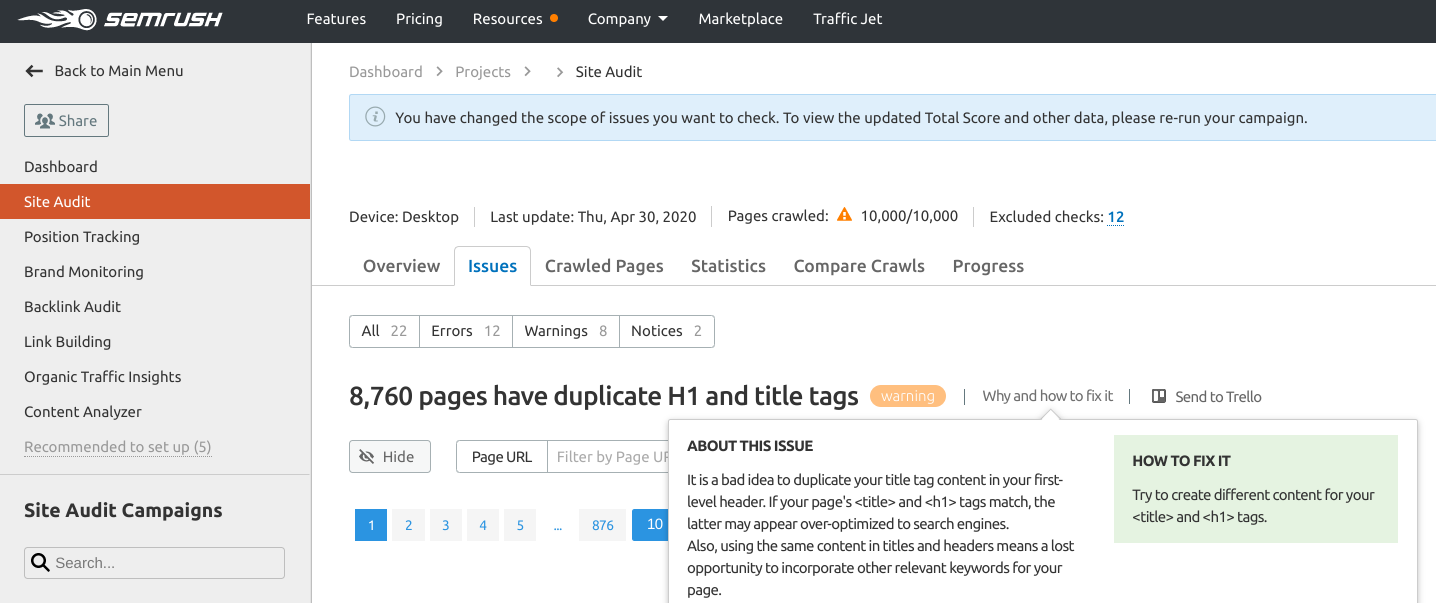 For years, Shift4Shop has streamlined this process by including dynamic meta title tag generation based on the information you add to your pages. Recently, we upgraded the automatic title tags for products and categories to meet Google's latest guidelines and also expanded this feature to cover additional pages:
Product Page: [product name] - [product part number]
Blog post category: [store_name] - News and Updates
Affiliate program: Become an Affiliate for [store_name]
Contact Us page: Contact [store_name] Customer Service
Customers' My Account page: Manage Your [store_name] Account & Orders
Customer registration page: Register for a New [store_name] Account
Gift Registry: [store_name] Gift Registry
This list should give you a general idea of how the dynamic meta title tags will generate for each of these pages on your store.
We have also added unique meta titles for blog pagination, and product, category, and manufacturer indexes. This makes it easier to ensure every page on your website has the unique meta data it needs to ensure the best rankings for your store.
Title Tag Customization Updates
Customizable meta tags are central to Shift4Shop's SEO tools, unlike other platforms which often force you to stick with autogenerated meta data. It's important to have the ability to edit title tags since automatically generated tags are often not as well optimized as they could be.
For example, since they're usually generated using product names, they can be far too long and may not have the best keywords at the beginning as is recommended by Google. While dynamically generated title tags can also be fine, it's always best if you can customize them.
The ideal length of title tags can also vary, since search engines have room for more characters on desktop than they do on mobile, but the safest number of characters is 60.
If you keep your title tags at or under 60 characters, they are most likely to fully display in search results. To help you with this, we've upgraded our title tag customization with a character count that will warn you when you reach 60 characters.
Removal of Meta Keywords and Abstract Tags
As search engines update their standards, pioneered by Google, previously common meta tags become deprecated. These include the meta keywords and meta abstract tags.
The meta keywords tag was formerly used to provide a list of keywords for a website, but was prone to being abused by being stuffed with irrelevant keywords meant only to boost a site's search rankings. Google now pulls keywords directly from the page title tag, heading tags (H1, H2, etc.) and other content. Likewise, the meta abstract tag was once used to provide a one-sentence summary of a web page but has been fully supplanted by the description tag.
Both of these tags have been rendered obsolete by evolving Google standards, with the meta keywords tag even being penalized for in certain cases, but not every search engine is the same, so we kept them both in the Shift4Shop Online Store Manager to assist with SEO for search engines other than Google.
However, it has become firmly established now that these meta tags are deprecated across all search engines, so we've removed them from the interface to reduce confusion for our merchants.
New H1 Tags for Products and Categories
The H1 tag serves as the main heading of a web page. Like the title tag, it's a prime location for search keywords and needs to be properly optimized to get the best results for your search rankings.
We have added a new H1 Tag field to the SEO settings for products and categories so you can edit the H1 heading of these pages and replace the product or category name on the page, without actually changing the name. If you opt to leave this field blank, the H1 tag will continue to be generated from the product or category name.
Alt Tag Field for Product Images
Alt tags are HTML tags consisting of a short piece of text that are applied to images to serve as an alternative description of the image. The purpose of an alt tag is to provide information on the content of an image. This is useful when the image doesn't load, and are also used by text to speech screen readers, which makes them important for accessibility.
Alt tags are also crucial for SEO as they provide search engines with the keywords that allow them to interpret the image. And while we always provided an Alt Tag that defaulted to the product name, now we bring the ability to make this image specific allowing to bring new keywords into the page.
We've adapted the existing Image Caption field for product images into the new alt tag field that can be used to create a custom alt tag, this will continue to display as an Image Caption but will also be the alt tag for the product across the website's pages.
Custom URL Improvements
Customizable URLs are important for SEO as they allow you to add keywords and prevent the URLs from becoming too long. Shift4Shop enables URL customizations through our Custom File Names feature, which we've upgraded in several ways.
First, custom URLs are now automatically generated for category, product, content, manufacturer, and blog pages when you first create them. These use the latest recommendations of all lowercase URLs and hyphens instead of underscores for spaces. You can still customize them further if you need to.
We've also added validation when you save or import custom filenames, so as to prevent duplicates. The system will check all existing custom file names and will prevent you from adding custom urls that are already in use.
Common SEO issues that have been addressed are the ability to enter Custom URLs with uppercase letters, which could result in canonical issues and discrepancies in backlinks and social shares of the page. We now enforce the use of lowercase on custom file names.
Additionally, Browse by Price pages also now support content, custom URLs, and SEO settings to ensure unique content on every page of your site.
Automatic 301 Redirects
A 301 redirect automatically forwards one URL to another, and is most often used when you change a URL so all existing links and SEO authority relating to the old URL will transfer to the new URL.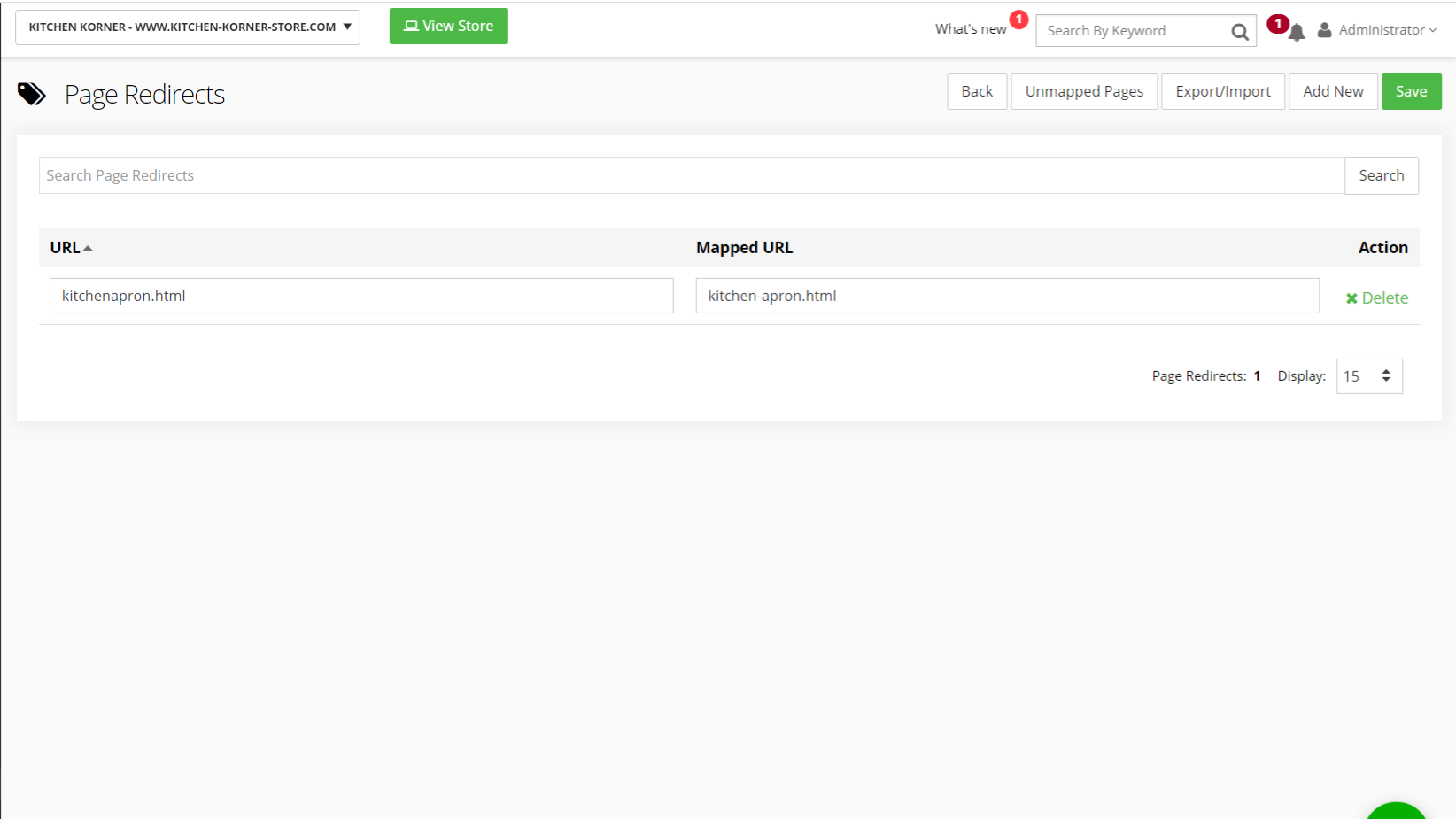 We have expanded our built-in 301 redirect tool to automatically create a 301 redirect whenever you replace an old custom file name with another. This allows a seamless transition to your new custom URL.
Finding and Fixing Broken External Links
Not everything can be fixed with a 301 redirect — you need a reliable way to discover and fix any broken external links on your website as well. Our new Unmapped Pages feature displays broken external links with a timestamp and option to batch delete.
Improved Sitewide HTTPS Support
While previously only certain pages on a website needed to be secured with SSL (such as checkout pages), Google updated their standards to favor websites that use security on every page — sitewide HTTPS.
To help you completely secure your website, we've added a mixed content warning to inform you when you save page content that includes insecure links (HTTP rather than HTTPS). This warning will appear when necessary on saving product descriptions, Extra Pages, blog posts, and your global header and footer. You can still choose to save the content; the warning serves only to prompt you to remove or replace insecure content.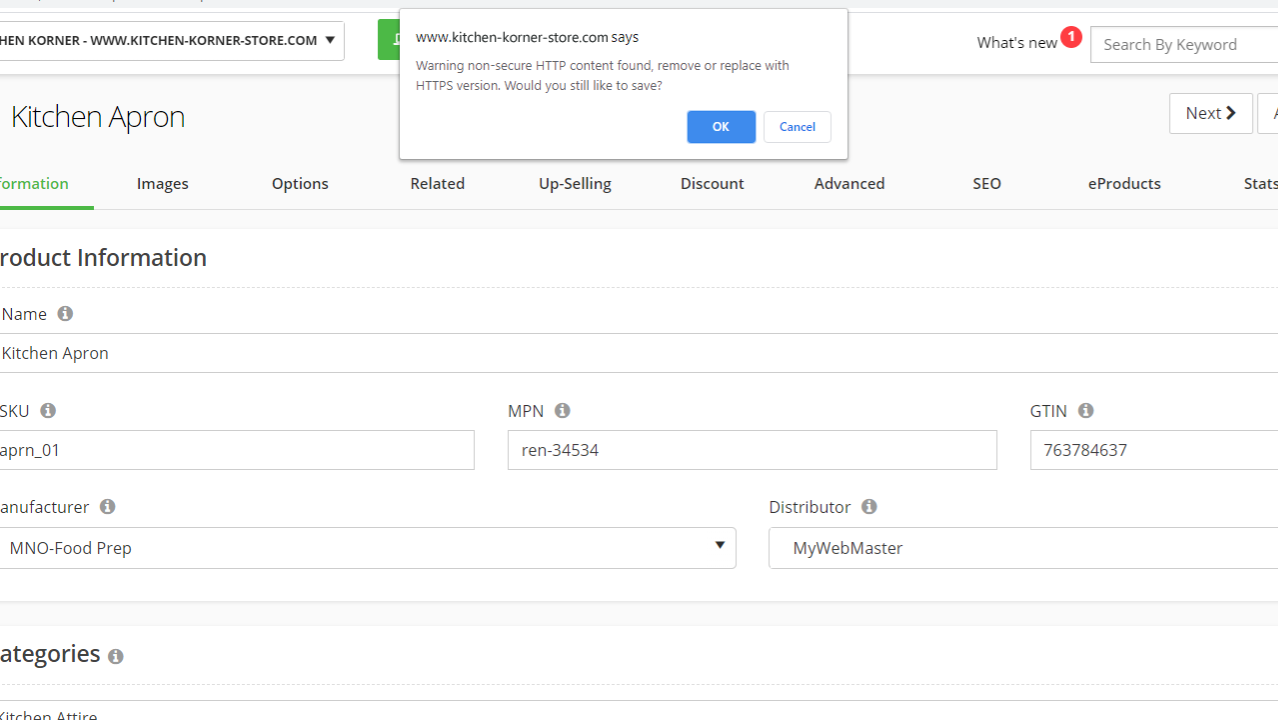 Furthermore, we have also added full sitewide HTTPS support for the Social Bookmark and Facebook Like button.
Page Indexing Improvements
Google and other search engines rely on certain files on your website to correctly crawl and index your individual pages to enable them to show up in search results. These are the Robots.txt file, which provides instructions for indexing pages, and the Sitemap.xml file, which lists your site's pages and how they relate to each other.
Robots.txt is used to prevent search engine crawlers from indexing parts of your site that don't need to appear in search results, like the Log In, Register, My Account, View Cart, and other technical pages. We have once again updated the default Robots.txt file to the newest guidelines, and also upgraded the Sitemap.xml file to automatically remove pages that are not accessible to search engines and require login to be accessed. This further improves the way your website is crawled and indexed.
Page Speed and Mobile Shopping Improvements
The speed of your website is crucial, as is its compatibility with mobile devices — both improve your customers' experience and are prioritized by Google. In our latest round of SEO upgrades, we've made several improvements to further increase page speed including code optimizations via minified CSS and JavaScript references and internal jQuery libraries. On a basic level, these are code adjustments that will speed up loading time by shortening the process it takes for a browser (desktop or mobile) to display your page.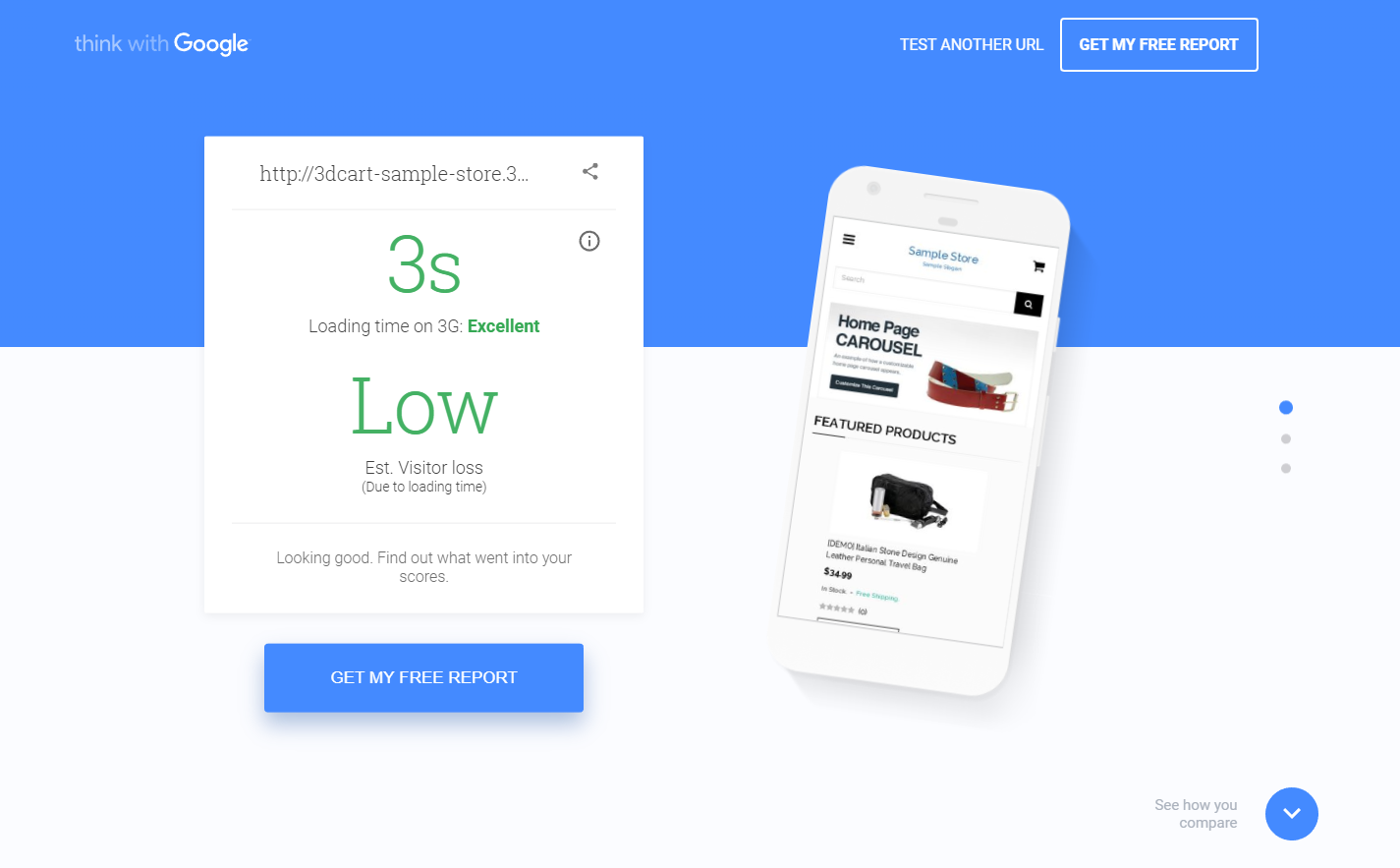 We've also upgraded our Google AMP integration to include the base pages' canonical URLs. Google AMP is an initiative for providing specially created mobile pages that load instantly from Google searches. Canonical URLs let you define a "main" URL for multiple pages that are extremely similar, like paginated categories, to focus SEO authority onto the main URL rather than diluting it among the similar pages. Including the canonical URL in Google AMP helps improve your mobile SEO.
Other Browsing Improvements
Regardless of whether a customer shops from mobile or desktop, it's always worth improving their browsing experience, especially if it boosts your SEO at the same time.
To this end, we've made a few changes. Invisible CAPTCHA is now the new default for all pages to eliminate SEO issues with older CAPTCHAs and enable more convenient browsing. Additionally, we've upgraded the 404 error page with navigation, which will not only help customers find their way elsewhere in your store, but also provides links that will help with SEO.
Ready for More Traffic?
SEO takes constant work, and that includes keeping Shift4Shop on the cutting edge of current standards and providing you with new and improved tools to help you maintain best practices.
These new SEO features and updates are the latest in our continuing process to ensure you have access to the best SEO technology eCommerce has to offer. It's time to beat your old rankings and earn more visitors!