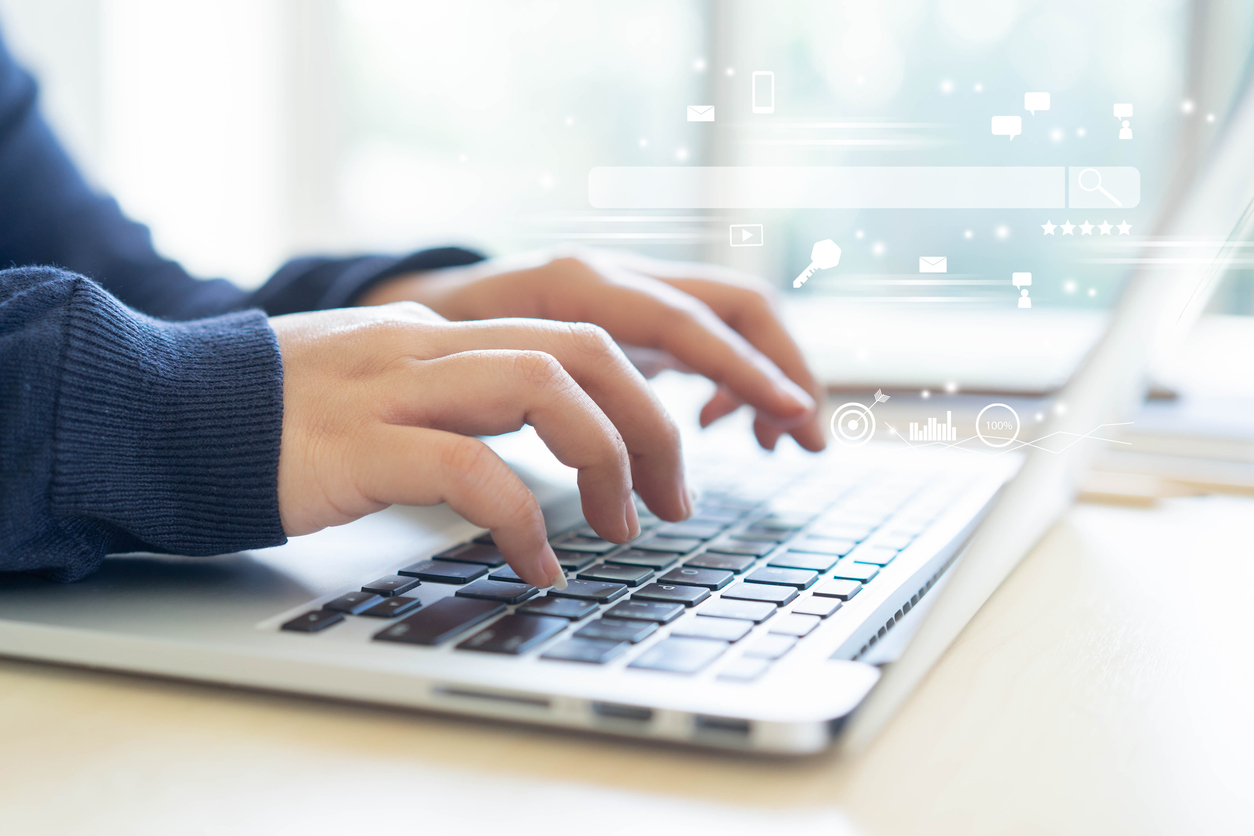 Off-page SEO plays a crucial role in ranking your website higher on any Search Engine Results Page (SERP). According to Moz, it carries more than 50% of your site's ranking factor weight. Ranking high requires you to look beyond your site and get other websites to speak about your products or services.
Despite being critical to rank higher, 41% of marketers say link building (part of off-page SEO) is one of the most difficult SEO tactics. It's so tedious that around 75% had no external links in a study that examined 100,000 blogs randomly.
Brands must leverage off-page SEO to up their ranking game since it is vital, and only a small percentage of marketers are implementing it effectively. So, off-page SEO can be a key differentiating factor that heavily contributes to your site's ranking.
In this blog, we shall dive deeper into off-page SEO, various off-page SEO tactics, and how you can implement them effectively.
What is off-page SEO and why does it matter?
Off-page SEO includes all indirect SEO actions that happen beyond your website. Off-page SEO efforts involve improving user perception by making your site more popular, relevant, trustworthy, and authoritative.
You can improve off-page SEO by building a brand presence across all possible digital channels. Quality content that helps consumers benefit from it helps earn authority. And Google prioritizes trustworthy brands.
Why is authority so crucial to ranking high? The answer is simple. Ask yourself whose stocks-related advice would you listen to — Warren Buffet or your next-door neighbor?
When more reputable websites, brands, or people promote or vouch for your services, Google establishes authority and implies that your brand is genuine and can be useful to more people.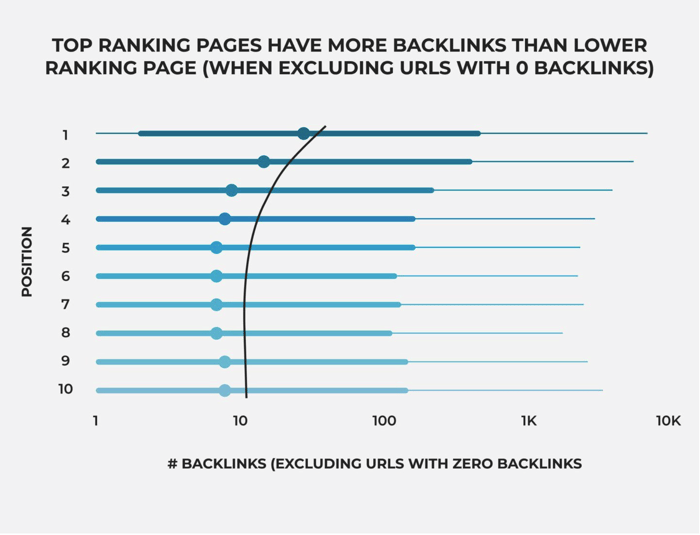 What is the difference between technical, off-page, and on-page SEO?
Google considers over 200 factors to rank your website on its respective Search Engine Results Page (SERP). These factors are divided into three categories — off-page, on-page, and technical SEO. A powerful SEO strategy includes putting efforts into all three categories.
On-page SEO refers to all SEO strategies you implement directly on your website. That includes high quality, data-backed content, meta tags, internal links, etc.
Off-page SEO covers all the efforts you make outside the website premises to rank higher on search engines. Link building is one of the core off-page SEO strategies. Others include social media marketing, customer reviews, content marketing, and more.
Technical SEO includes all technical advancements you make to rank higher. Different parameters like speed, structure, and URLs help Google crawl and index your website more easily.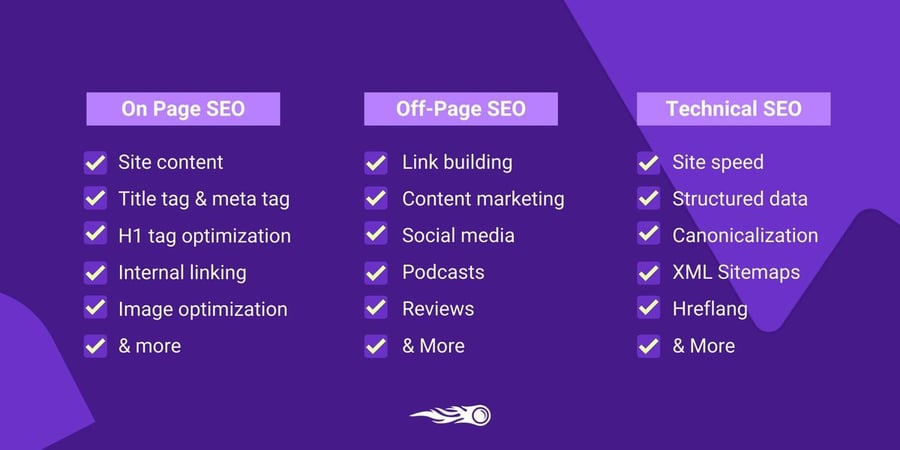 All of these, when combined, make your SEO game powerful.
10 Recommended Tactics to Level Up Your Off-Page SEO Game
Several SEO experts believe that only link building contributes to off-page SEO. However, Google gives importance to various other Off-Page SEO factors. Considering these tactics will give you an edge over other competitors.
Here are some off-page SEO tactics you must consider.
1. Link and Authority Building
You already have an understanding of how critical link building is to SEO. Earning a link requires you to examine the website authority before you take any further steps.
Creating backlinks from websites that have a low authority score does not contribute much to improving rankings. Authority scores grade the overall quality of your website and tell you how valuable a link from that particular site can be.
Calculate your authority score by leveraging this backlink analytics tool. Earning backlinks from high-authority websites must be your ultimate goal.
You must also consider domain diversity while building backlinks. When more linking root domains are linked to your site, your site ranks higher. Linking to websites that align with your business topically is also critical to better rankings.
Digital PR, unlinked brand mentions, resource link building, and newsjacking are some other ways you can improve website authority.
Types of Off-Page SEO Links
Natural Links: When someone finds your content relevant and links to your website naturally, a natural link to your website is created.
Built Links: When your SEO team reaches out to other credible websites and publishers to share your content that can be valuable to their audience, it is called a built link.
Created Links: Created links is purely a black hat SEO technique that is not recommended. A created link is generated from self-submission blogs, forums, directories, etc.
Read this comprehensive guide to link building to learn how to implement it effectively.
2. Content Marketing
Content Marketing is the creation and distribution of engaging content assets that help build trust and authority to rank your website higher. However, content marketing is not limited to improving SEO. It serves other purposes like brand awareness, lead generation, etc.
Content marketing includes publishing content both onsite and offsite. Whether you are writing a guest post, publishing an infographic, or sending a daily newsletter — any content published under your name on the internet is part of content marketing.
Promoting content that people engage with is essential to a strong content marketing strategy. Furthermore, content can be in the form of surveys, research papers, white papers, blog posts, e-books, podcasts, videos, and more.
Leverage these effective content marketing tools to build fruitful content.
3. Public Relations
While PR and SEO seem very distant from each other, more and more SEO experts are leveraging PR to improve off-page SEO. This is because an average digital PR campaign earns links from 42 unique domains. PR can be your shortcut to win links from credible brands.
PR is more than just link building. It increases brand awareness, helps reach the target audience, drives referral traffic, and brings more credibility to your business.
PR helps earn authority links and brand mentions. Several brands like Ikea and American Express have significantly benefited from running successful PR campaigns.
4. Social Media
Globally, the average time a person spends on social media a day is 2 hours 25 minutes. And so, social media plays a huge role in driving more customers to your website.
Treat social media as a search engine that helps people find your business and engage with it.
When your customers have a query regarding your products or services, they are most likely to reach out to you on social media. According to Facebook, 1 billion messages are exchanged between people and businesses every month on Facebook Messenger.
Maintaining a powerful social media business presence helps customers find your brand and make relevant purchases easily.
5. Brand Building
Brand-building efforts help Google measure your credibility. Google likes it when more people talk about your brand. One of the key parameters to measure your brand-building success is the number of brand searches.
These searches can be about your brand, products, domain name, etc. Use Google Trends to find out how your branded searches have grown over time. The search results indicate how well Google knows your brand and its perceived credibility.
Building a brand will also help you earn backlinks and mentions naturally. Why? Because if Google ranks your page higher, it is obvious that your brand can be trusted, making it more likely that people will talk about you and link to you.
6. Local SEO
While local SEO is a different ballgame, Google My Business is critical to off-page SEO.
If you are a local business owner, having a Google My Business account adds to your online presence. According to Google, 4 in 5 consumers use search engines to find local information.
But why is Google My Business an off-page SEO tactic? Anything that is not a part of your website can be classified as off-page SEO.
Another important factor to consider is your business reviews. 88% of potential customers look for online reviews before choosing local services. Not just that, Google prioritizes listings that have more impactful reviews.
"Perhaps the most underrated benefit of collecting reviews is that, when implemented properly, reviews can help Google better understand your site. The common understanding is that Google uses them to derive brand signals, which can boost your site's domain authority and eventually your position in search," says Wynn Mustin, Head of Content at Trustpilot.
So how can you generate reviews from your customers?
The best way to increase reviews for your Google Business listing is by sending a direct review link to your customers. Google, however, does not provide you with a shareable link to generate reviews.
And so, you can use external tools like Google Business Review Direct Link Generator to generate a link for capturing Google My Business reviews directly. Every time a customer is pleased with your services, you can directly send this link and ask for a review.
7. Forums
Using forums like Quora and Reddit the right way can help you initiate conversations with your potential customers. You will find several people asking questions relevant to your business and its offerings, and forums can be a great way to answer their questions and earn their trust.
You can have an edge against your competitors by being active on forums since their popularity is on a decline and your competitors are likely to prioritize other off-page SEO channels.
Read this guide on how to leverage forums for effective off-page SEO.
8. Influencer Marketing
When trusted influencers talk about your brand, consumers are more likely to make a purchase. According to a survey, 90% of respondents believe influencer marketing to be an effective form of marketing.
Influencers drive sales, spread awareness, and earn credibility for your brand. They can help your brand go a long way by ensuring that you stay relevant across social media.
Read this blog post to learn more about influencer marketing and SEO.
9. Guest Posting
As the name suggests, contributing to other websites' content as a guest is called guest posting. Contrary to popular belief, guest posting does not just help build backlinks. It is another effective way to reach your target audience and earn credibility.
Over 60% of bloggers write 1-5 guest posts per month. Guest posting is a widely used off-page SEO technique. Please do not approach guest posting as a link-building strategy. Your primary objective should be to build your brand across other trustworthy websites. This means maintaining content quality consistently.
To know more, read this guide to effective guest posting.
10. YouTube Marketing
YouTube has more than 2 billion logged-in monthly users. People are spending more time on YouTube every day. Creating watch-worthy content can help brands in creating awareness and earn authority.
When people start gaining interest in your videos, they are more likely to search more about your brands.
Read this guide on video marketing to know more about how you can leverage YouTube as a part of off-page SEO.
Final Thoughts
Do not limit your SEO efforts to on-page or technical optimizations. Keeping your website relevant across the constantly evolving ecosystem of search engines and other digital channels requires consistent off-page efforts.
And producing quality content for off-page SEO depends on the efforts you wish to put in upping your SEO game.
Think brand first and leverage the above-outlined mediums to stay relevant. Get started before you lose the first movers advantage within your industry!