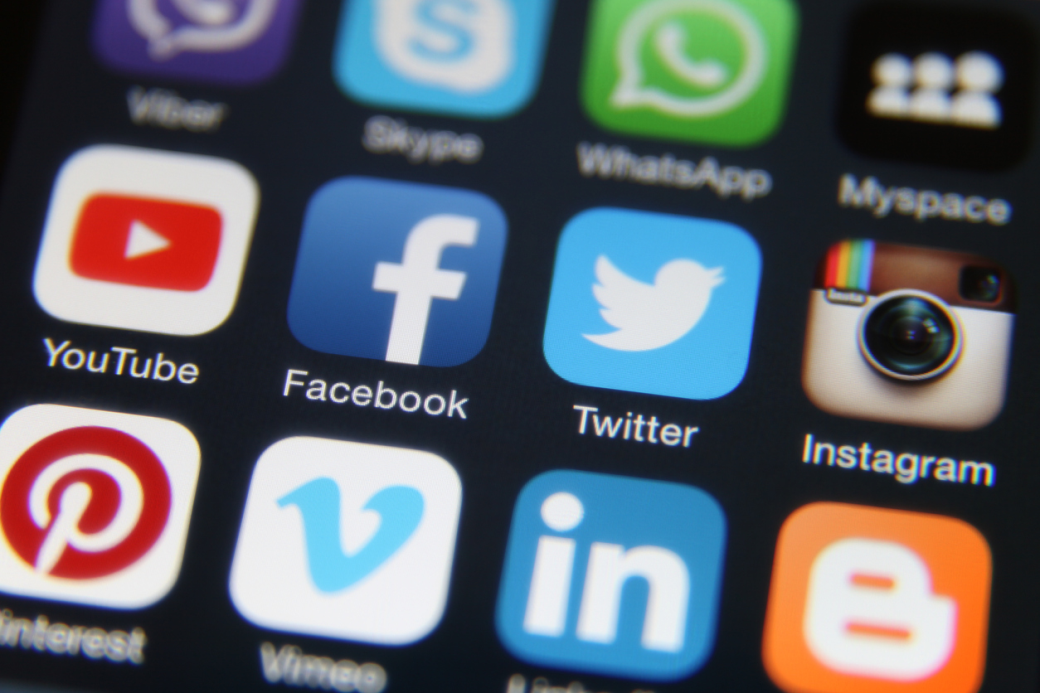 Most online business owners think that social media and SEO are two separate entities and have their own distinct goals.
That's not true: social media and SEO are linked to each other for providing relevant and useful content to the audience. Both social media and SEO complement each other and help enhance the overall online marketing efforts.
There are more than 2.77 billion social media users in the world. The uninitiated may think that social media is only useful for getting in touch with people. However, if used wisely, it is one of the most powerful tools for growing your business online. Although social media does not directly contribute to search engine optimization (SEO), the links you share help increase exposure to your brand, which in turn increases your traffic, sales, and revenue.
Furthermore, a website's position on search engine search results is correlated with the number of social media signals it possesses. If you analyze the sites on the top positions in Google and other search engines, you will find that most of them have strong social signals. Hence, any good online marketing strategy should have a solid SEO and social media marketing plan working together to get the best results.
Let's take a look at how social media and SEO are linked and how you can use the former to increase the latter for your website.
1. The Content on Social Media Gets Indexed Sooner
If you regularly publish the right type of content on social media, it can make a massive difference to your overall online marketing strategy. When you know that the search engine bots crawl and index the social media posts, you can use them more effectively.
This doesn't mean that everything you post finds its way to results pages. You have to curate content which is relevant to users who are searching for related articles or content. For example, if you search about Barack Obama, then you can see that his social media profiles show up on the top of the search results because they are relevant to the search query.
Social media can also help your site's content to index faster. If your content is getting a lot of attention on social media sites like Facebook, Pinterest, and others, it will get indexed more quickly. All this means that if some of your posts go viral on the social media profiles, the ripple effect can help in increasing their ranking on the search results page.
2. Social Media Builds Your Website Authority
Search engines like Google, Yahoo, Bing, and others consider a site's authority to be an important SEO factor. If your webpage has high authority and value, it will rank better compared to the low-authority sites and pages.
The authority of a site or page does not increase overnight. You need to continually publish high-quality content and gain more visitors and backlinks so that your authority keeps growing. If your content is valuable and liked by audiences, then it will help establish your reputation.
In the past, social media was not even indirectly linked with SEO. Now, you can't ignore it while building links or getting targeted traffic to your site. Social media has become the most prominent method of content distribution, and if you want to build your brand's authority, then you need to be active on all the social media platforms. Try building an engaged social media following, so that they can share it on other relevant platforms.
To learn how to use social media and SEO effectively, enroll in a social media training course which will help you to learn about the basics, as well as advanced social media marketing strategies and techniques.
3. Increase in Visibility of your Content
Social media indirectly helps the SEO of your site by promoting the content to a large group of people. It does not matter how optimized your site is if it is not reaching the targeted audience. Using social media, you can reach out to a lot of new people who may share your content to others if they find it useful.
According to a report by HubSpot, the consumption of content on Facebook has increased by more than 57 percent. The same report also claims that more than 76 percent of people use Facebook to find interesting content online. Similar social media channels like Twitter, Instagram, Pinterest, and others can be used to push your SEO optimized content. It helps in improving engagement as well as lowering bounce rates.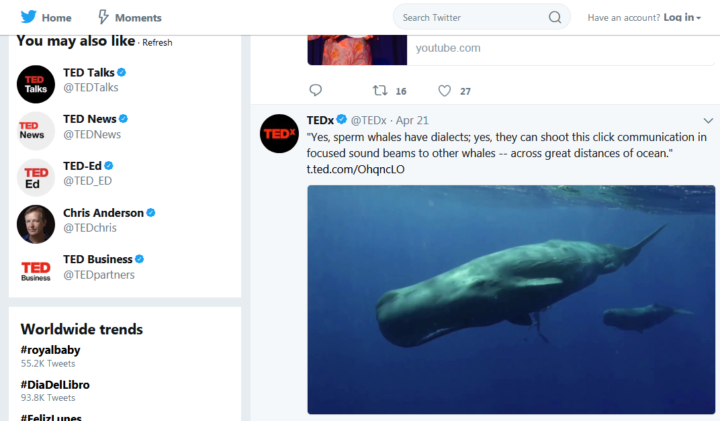 Image Source - Twitter
For example, TEDx does excellent work with their social media profile to get more visibility. They create excellent content and share it on all the major platforms to get more people to view their content.
4. Better Link Building
Keyword relevancy and authority are important to search engine ranking factors. Keyword relevancy deals with how relevant your content is regarding a particular keyword, and authority is how trustworthy the source of content might be.
Backlinks also play an essential role in a website's search engine rankings. Social media platforms have large and active user bases, making them the perfect places to earn quality backlinks. Engaging content brings more leads and shares which increases the chances of people linking to your content.
This is why it's so important to build a social media page that has quality content. For example, on International Women's Day 2018, National Geographic posted a series of Instagram stories and posts about how Microsoft is empowering women all over the world. The post not only helped Microsoft in getting more visitors but also got high-quality backlinks.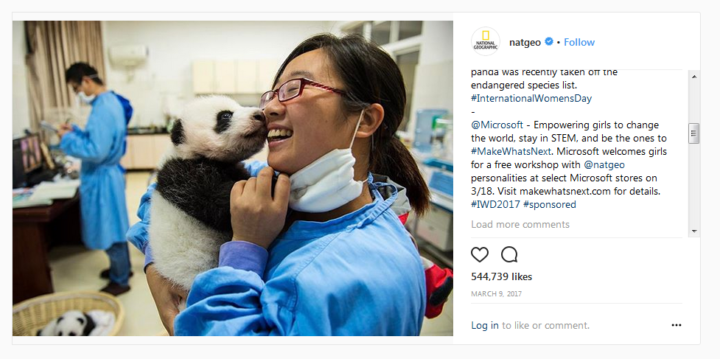 Image Source - Instagram
5. Social Media Involves Real People
SEO is the technical side of a website, but at the same time, you should not ignore the other aspects of online marketing. Many marketers use unethical or black hat SEO techniques to rank a website on the search engines. They are entirely focused on how they can cheat the search engines to rank their sites. However, search engines like Google are made for human beings, and they look for a human touch on the sites to rank them accordingly.
A search engine's primary goal is to focus on the needs of people, not just on the technical aspects. If you want to boost the SEO value of your blog or eCommerce site in 2019, you need to have a human element to your techniques for the best results.
As social media keeps growing, it has become an essential and unavoidable part of your SEO plan because it was developed for the people in the first place. It allows you to target people according to their behavior so that only those people who might be interested in your content can see it.
6. Improves Brand Awareness
A proper SEO and social media strategy help in increasing your brand affinity and awareness online. Social media platforms are places where your customers can engage and interact with you. You can use your presence on channels like Facebook, Instagram, YouTube, and others to build your brand over time.
Increased brand awareness also helps you to get more organic traffic because most of the users might search up your business on Google and other search engines. Your ultimate goal is to get more traffic and sales to your ecommerce website, so why not use social media to kill two birds with one stone?
You can also collaborate with social media influencers to access more people who might be interested in your product. According to a survey, more than 86 percent of the users read online reviews before purchasing anything, and more than 91 percent of them trust them.
Lastly, users want to be educated and well-informed before purchasing anything online. Don't forget to create informative content related to your brand and product to give your audience what they want.
The Final Word
Although SEO and social media are quite different from each other, you should integrate both of them in your marketing plan because they help and complement each other.
In addition to improving your search engine rankings, understanding and taking advantage of the connection between them brings up several advantages. Whether you want to promote your content, boost engagement, get more links, traffic, or increase your conversions, use them properly and you can reap some serious benefits.