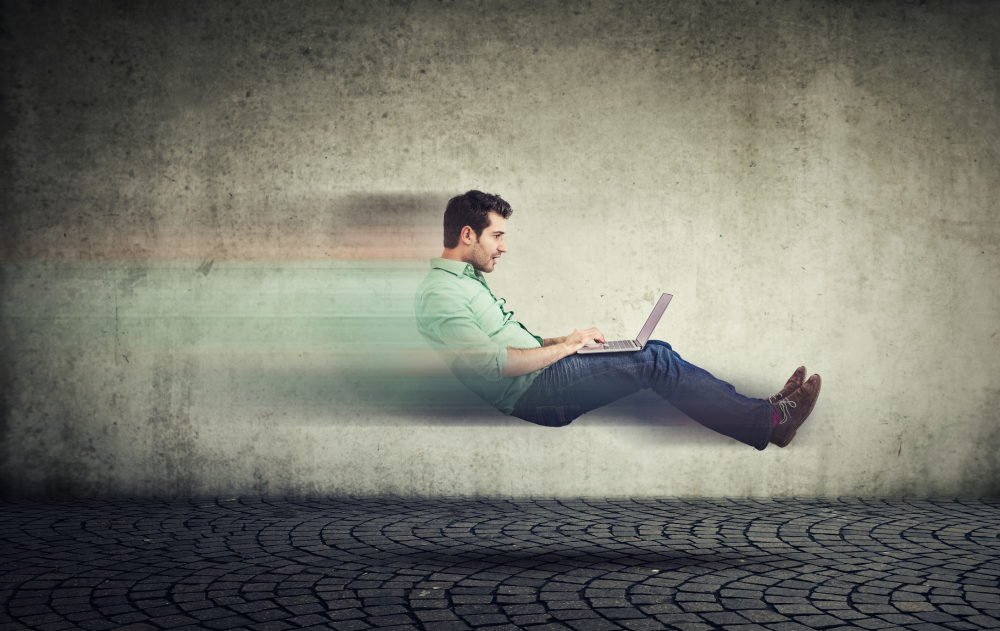 Did you know there are over 1.8 billion websites in existence today? Sure, that number includes sites that aren't being actively updated, but it's still an impressive number that well illustrates the popularity of the World Wide Web. Every year, more people decide to launch their own website for various reasons, whether to show off their work, provide information on a topic of expertise, sell products through an online store, or for any number of other reasons. Websites have become a necessity for businesses and professionals everywhere.
Fortunately, as websites become more essential, they're also becoming easier to create. No longer do you have to learn the intricacies of HTML and CSS code and learn how to build a website from scratch — today, we have must faster ways of getting online.
This article will explain how long does it take to build a website in 2018.
1. Choose a Website Builder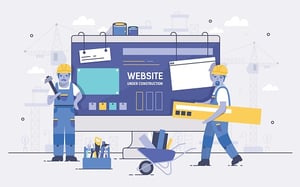 Using a website builder is by far the quickest and easiest option for creating your own website. With a website builder, you don't need to write code or understand much about graphic design — it's all built-in, and as easy as signing up and selecting a theme. With a website builder, you can set up your site's framework immediately and start filling it with content and products.
Choosing a website builder isn't always straightforward, since today there are so many options out there. To make it easiest, look for a solution that offers hosting as part of the package. That way, you won't have to find a web host separately, which adds another expense and takes more time. Other features to watch for include:
Do you want to sell online? Look for a website builder that includes security features like SSL encryption and PCI DSS compliance to keep customers' information safe and allow you to accept credit card payments.


It's all right to start out small, but a good website builder makes it easy to grow by allowing you to add unlimited pages and sell more products. Unlimited bandwidth and disk space are also huge benefits. A big site with tons of visitors needs to run just as quickly and smoothly as a brand new one.


Reliable support. If something goes wrong on the technical end or you have a question, you need to be able to quickly contact the website builder's software team for help. Plus, they'll handle all the software updates so you don't have to install anything yourself.


The website builder you choose should have plenty of options, tons of themes or templates, and be customizable enough that you can create the website you want and reduce how long it takes to build a good website.


Ease of use. That's the whole point of a website builder — making it easy for you to create your website. A good website builder will have an intuitive interface that's easy to learn and use, and provide plenty of resources to help you out, such as tutorials, videos, and FAQs.
2. Start building your website with a free trial
The best website builders aren't necessarily free, but they do offer free trial periods for you to decide if they're right for you and your website's goals. There's nothing stopping you from running free trials of multiple website builders simultaneously, but be sure to give yourself enough time to get a real feel for what they can do.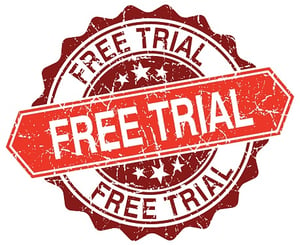 After you've narrowed down your search by looking for the criteria in Step 1, choose two or three website builders to compare at once. Take note of the interface and the ease or difficulty you have in using it. Check out the available themes. Imagine the website you want to build — can you see yourself accomplishing that with one of the builders you're testing?
Once you're comfortable making a decision, it's time to move on and really get going!
3. Choose the best website builder for your business
The simple fact when it comes to website builders is that you get what you pay for. A free website builder isn't going to include all the features we listed in Step 1, and certainly won't include web hosting — which you'd need to pay for anyway even if you used a free builder. Fortunately, most website builders offer a range of subscription plans that will work even with a beginner's limited budget.
Before you make your final choice and sign up, look for any hidden fees or contracts that might have escaped your notice and see if you can get a discount for signing up for a longer period of time, as opposed to month-by-month.
On average, with a hosted website builder, you're looking at a charge of $19 - $29 a month for a basic plan. You can always switch to a higher tier later once you're getting visitors and making sales.
4. Choose a Domain Name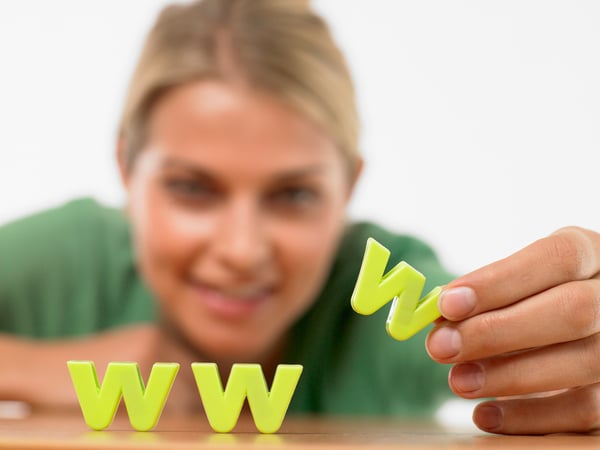 The domain name is your website's unique web address that a visitor will type into the address bar on their browser (unless they find you via search engine). Some website builders will offer you a free domain name registration as part of your plan.
To get the most from your domain name, you need to choose one that's memorable, relatively short, and easy to brand. You should come up with several possibilities in case the domain name you want is already taken.
It can be difficult to choose a really good domain name, especially if you're new to some of the modern standards of website creation, but resources are available to help you. Google offers a quick guide to good domain names, and you can go more in-depth with our Complete Guide to Choosing a Domain Name for Your Online Store.
5. Choose a Theme for your Website
Whether your website builder refers to them as themes or as templates, they do the same thing: provide a pre-made design for your website that you can just click and activate. This will save you hours of work, and possibly thousands of dollars you'd need to pay to a freelancer.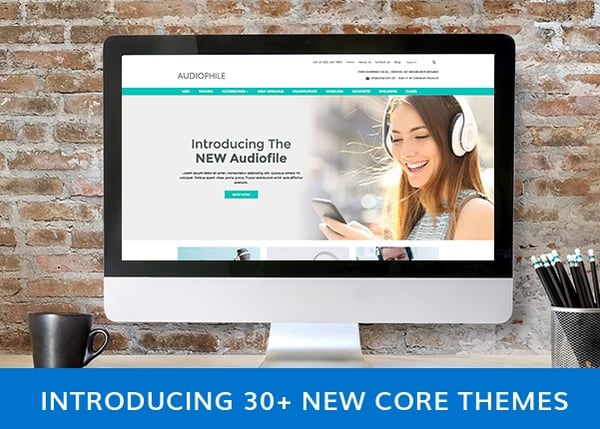 You should be able to customize your theme once it's activated, but start out by choosing one that most closely matches your vision and industry. Many website builders allow you to preview themes on your website so you'll have an idea of how they'll look — without customizations, of course.
Most website builders offer an assortment of themes at different price points, including both free and premium themes. The price for premium themes can vary greatly and depends on your website builder as well as the theme designer, but these prices are usually somewhere in the range of $99 - $199.
Before you choose a theme, make sure it's mobile-friendly — meaning it adjusts for a perfect display on tablets, smartphones, and other mobile devices. A mobile-friendly (or responsive) theme is a necessity of web design today.
6. Make Your Website Yours
Now it's time to get deeply into theme customization and start adding your own content, logo, graphics, and products. Your website needs to truly reflect you and your brand, and this is where you make that happen.
You can customize your theme by adding your own high-quality photos and graphics, adjusting colors, and moving elements around on the page. Every website builder will have its own means of theme customization, but the easiest option by far is a WYSIWYG editor — What You See Is What You Get. This lets you make changes right on the front of the site, and see how they'll look immediately.
If your website comes with any pre-built pages, alter them to meet your needs. Add, remove, and edit pages and their content at your discretion. Be sure to add them to your site's menu for easy browsing by visitors.
If you're making an online store, add your products and organize them into categories. Look for built-in pages that come with your website builder's integrated shopping cart, like a Thank You page, and tweak their look as well if desired.
7. Test and Launch Your Website
Once your website is complete, it's time to test! Visit every page on your site and take note of any issues that need to be fixed. Broken links, misspellings in your content, missing information, and miscategorized products are all problems that could cause visitors to turn away. To make sure you catch all possible errors, recruit friends, family members, coworkers, or even professional consultants to test your website and look for problems you might have missed.
If everything's good to go, all you need to do now is launch your website. This is accomplished in a few different ways, but often by "connecting" your domain name to your test website. If you registered your domain name yourself, you'll need to change some settings on your own, but if your domain registration came with your site builder plan you can contact the website builder provider to have them take care of it.
Once your website is live, it can take a day or so for it to "propagate," meaning not every computer in every location will be able to access it right away. It's usually much faster, but after 48 hours your website should be considered 100% launched. Congratulations!
Want to Learn More?
The focus of this article was to teach you the fastest possible way to create a website, but if you want to go further and learn more about the process, we welcome you to download our free ebook below. Inside, we discuss planning your website, choosing a website builder, the pros and cons of free versus paid software, and more, and we go much more in-depth than in this article. We highly recommend you check it out!