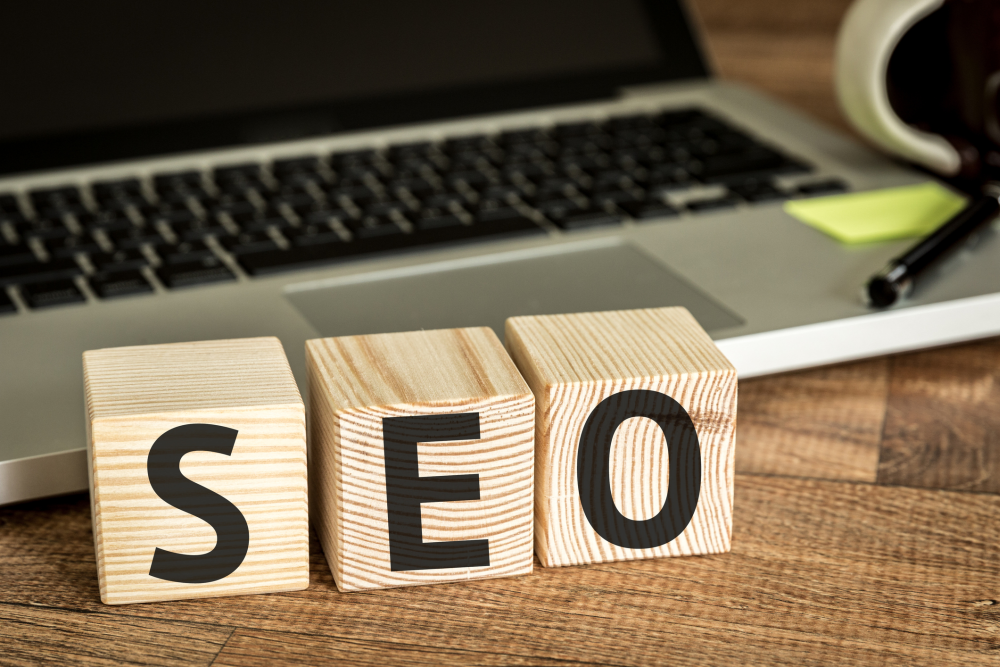 SEO is such an important factor in online marketing today that good SEO features are an absolutely crucial part of any website. When building an online store, you need to be sure that your eCommerce platform supports all the features that will let you implement SEO best practices.
But what makes an eCommerce platform great for SEO? We reached out to several SEO professionals for their input.
1. Customizable HTML <HEAD> Sections
I've used a whole lot of eCommerce platforms over the years and there are very few that offer what I consider to be one of the most important SEO considerations - the ability to change the <HEAD> section on a page by page basis.

There are all sorts of important things that you can place in the HEAD of a web page that impacts how your search listing will appear and, perhaps, even how well it ranks. Every platform we have used has a way to add title tags and meta descriptions but few give you complete control of an individual page to add things like structured data markup, Facebook OpenGraph data, Twitter Hover Cards, meta robots tags, canonical tags or even meta news keywords (not to be confused with the old, deprecated and spammy meta keywords tag).

Find a platform that allows you to add whatever you want to the HEAD section of each individual page, and you've got much more control of your search listings.
— Dave Hermansen, CEO at Store Coach – Boise, Idaho
2. Page Load Speed and Ease of Use for Store Owners
There are hundreds of factors that come into play when ranking an eCommerce store. One common issue I notice with online stores is that all the basics are in place (page titles, meta descriptions, H1, content, backlinks, etc.) but the speed of the site is horrendous. With over a third of purchases made on mobile, it is imperative that your website speed is optimized as much as possible. This matters from Google's perspective when ranking you, and also from a CRO standpoint. If users can't click around your site and load pages, they are going to bounce off your site.
eCommerce solutions need to include the necessary tools and technical resources for entrepreneurs to make their sites as fast as possible. Image optimization, caching, compression, minifying, etc. are all imperative to creating a beautiful and fast website.
Entrepreneurs also need to select an eCommerce solution that they can use. As simple as this sounds, if you can't make simple optimizations and changes to your store, you are going to have issues in the long run. Store owners should never be fully dependent on developers for upkeep on their online store.
— Lindsay Kavanagh, Digital Coordinator at seoplus+ – Ottawa, Ontario, Canada
3. Canonical Website URLs
CANONICAL TAGS. Can't stress this enough, especially for eCommerce. Everyone in the SEO world knows that having pages and pages with the exact word-for-word content pieces is a big no-no and very common on shopping sites. Using canonical tags helps search engines to be able to consolidate the information they have for the individual URLs (such as links to them) on a single, preferred URL.
Because a search on an eCommerce site will pull up dynamic URLs with the same content, your shopping platform must support this ability, 100x points if it's automated.
Why is it important to use an eCommerce platform built for SEO? Beyond the ease of product management, it's about online visibility. Most business owners are so consumed and concerned with how the solution will be for them on a day-to-day basis that they forget to realize it's about online visibility that makes the business even worth it. When the eCommerce world online is dominated by Amazon, Google Shopping, Walmart and more, you need to do everything you can to give yourself the greatest chances of ranking online.
— Scott Romney, VP of Sales and Operations at LoSoMo Inc – Boca Raton, Florida
4. Indexing Control, Content Features, and Meta Data
The most important SEO feature that an eCommerce platform should offer is "index control". Online shops often have a lot of product pages with different variances, like a t-shirt that's available in different colors. But for SEO you don't want all of these pages to be indexed by Google because they're too similar. This is considered "duplicate content" and can lead to substantial SEO problems. Therefore, a good eCommerce platform can give webmasters control over what's being indexed and what not by providing a so-called "canonical tag".
The two other most important requirements are content and meta-data. If you are free to add as much content as you like to any category or product page it's much easier for you to attract a lot of organic traffic. Not only does content make a page more relevant to search engines, but it can also serve as "online customer service" and answer many questions users have. That also positively impacts conversion rates. Meta-data is important because titles have become a strong ranking factor over the last years. At the same time, descriptions impact the click-through rate, which is also an important ranking factor in 2017.
The impact of having an SEO unfriendly eCommerce platform is devastating. For most online shops, SEO is the number one marketing channel because it scales, comes basically for free and has pre-qualified users.
— Kevin Indig, SEO Consultant at Kevin-Indig.com and SEO Manager at Atlassian – International
5. Mobile Optimization
In my opinion the number one SEO feature that any eCommerce platform should offer right now is mobile optimization for a desktop website. An ever-growing number of consumers is turning to their mobile phone to make purchases online, and not having a website that is optimized for this device can turn away a great deal of customers due to slow processes and frustrating interfaces.
Selecting the right eCommerce platform can be the difference between your business failing or succeeding. If you own an online store you need to make sure that your products can be easily found on search engines such as Google, and a fitting eCommerce platform can help you do just that.
— Iris Rigter, Communication Advisor at Dataprovider.com – Amsterdam, Netherlands
6. Customization without Hiring Developers
For me, a high level of customization is the most important feature for SEO that an eCommerce platform should offer. I've worked with several platforms that are simply too rigid, meaning a developer is needed to make any architectural changes. This often slows down the optimization process dramatically.
Picking the right ecommerce solution is paramount when it comes to search engine optimization. A good platform will allow you to quickly and efficiently make any changes to the site. A good platform will also make it easy for those outside the SEO industry to create and upload well optimized content by providing a solid framework from which they can work from.
— Jason Scott, Digital Marketing Specialist at Archway Cards Ltd – Norwich, Norfolk, UK
7. Unrestricted Product Descriptions and Content
One of the most fundamental features an eCommerce platform should have is an ability to add a sufficient product description without restriction. A fair few online retailers are happy enough to use the short manufacturer's description but that can be harmful for SEO. If you're not one of the big and trusted brands, it should definitely be avoided.
Search engines, especially Google's Panda algorithm updates, tend to devalue pages and sites that offer little value. Duplicate and thin content are two prime offenders. Default descriptions are usually fairly short; add that to the fact they are likely being used across multiple sites, the real value of them is almost zero.
Crafting unique written content is essential for SEO and ranking well in search engine results as a whole. Having functionality in place is a must if you don't want to get lost in a sea of near identical sites fighting a losing search engine battle.
— Tieece Gordon, SEO Executive at Kumo – Nottingham, UK
8. Built-In SEO Tools in the Platform
In my opinion the most important feature for SEO that an eCommerce platform should offer is the ease to actually control and implement SEO techniques and features within the software. Aspects such as the easy implementation of page titles, meta descriptions & SEO friendly URL's are vital, as is being able to easily manage your SEO through sitemap generation, canonical URL's, 301 redirect management and Robots.txt editing.
Choosing the right eCommerce platform is vital to the success of any online store when it comes to search engine optimization; a lot rides on selecting the platform with the right features. I've seen many great businesses struggle simply due to choosing a platform which is unreliable and lacks features and flexibility.
— Danny Watkinson, Digital Marketing Consultant at dijitul – Mansfield, Nottinghamshire, UK
9. Powerful Taxonomy Options and Page Control
The most important feature is a taxonomy option that allows you to make both brand and category pages. Because brand and keyword categories often have the highest search volume compared to specific products, having SEO optimized pages for each can drive a lot of valuable traffic to your site.
The right eCommerce solution can provide a real boost to your SEO efforts. While off-site remains the most important ranking factor for a site, having features such as granular page control, taxonomy options, SEO-friendly URLs, etc., can be the difference between being on the first page and being in the top 3.
— Steffen Ploeger, SEO Specialist at 9thCO, Toronto, Ontario, Canada
10. 3dcart's Features make it the Best eCommerce Platform for SEO
Having used it for quite a while, what I liked about 3dcart is their attention to SEO. Being an ecommerce site, my biggest cost is the cost to get customers to my site.
And this is what 3dcart excels at. Their emphasis on SEO means I get customers more easily on my site thru better rankings on the Search engines. That's my biggest cost savings on marketing.
They are pretty up to date on the latest SEO standards. So I don't have to hire expensive SEO Experts to manage my site.
And that's what makes 3dcart the best ecommerce platform for SEO.
Without SEO, you will have to spend TONS of money just to get users to your online store. And since not all users will end up as buyers, there's a HUGE cost for conversion.
If your site is SEO optimized, you rank naturally on search engines and get visitors easily. That saves you good amount of PPC ad money.
So, without an SEO optimized store, your online store will not be a cash register but a cash gobbler.
— Chris Wagner, Site Blogger at HostingPill
Finding the Right eCommerce Platform for SEO
Knowing what SEO features your eCommerce platform needs is a great help to anyone building an online store. Since SEO is vitally important, these features should always be considered when you're evaluating an eCommerce solution. You want to have all the tools for success available from day one, without any obstacles. First, however, you need to be informed of what those SEO tools are and why they matter, as well as why it is important to have the best SEO platform management.
A website builder platform with the right eCommerce SEO tools not only includes built-in SEO features , but makes them easy to understand and use. Take a look at our free SEO-Friendly eCommerce Solution Checklist ebook to give yourself a head start.