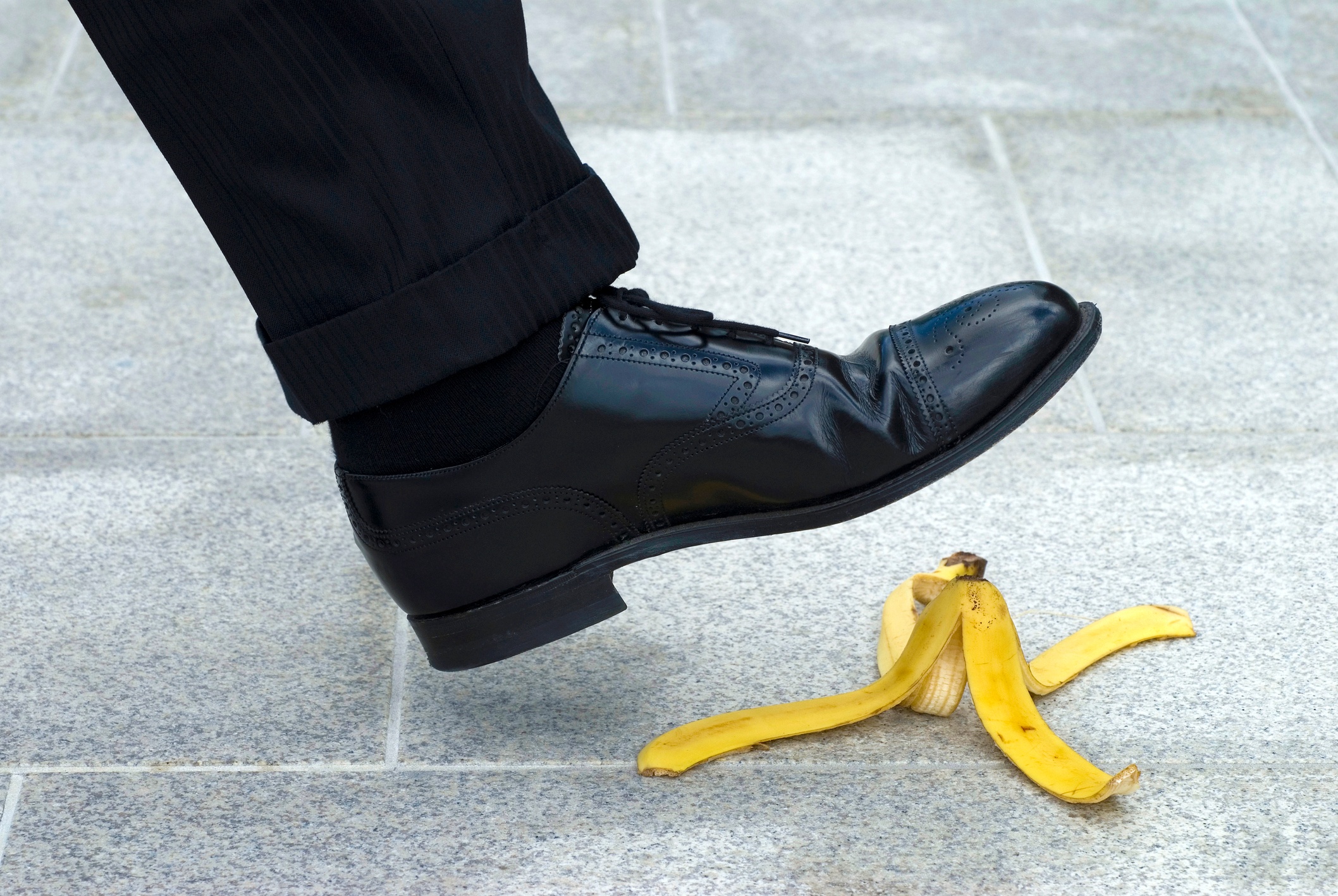 Digital natives, or those that grew up in the age of the internet and smartphones, are taking over the workplace. According to research by the Merit Group and ThinkWithGoogle.com, 73 percent of B2B decision-makers and about 50 percent of all B2B researchers are millennials.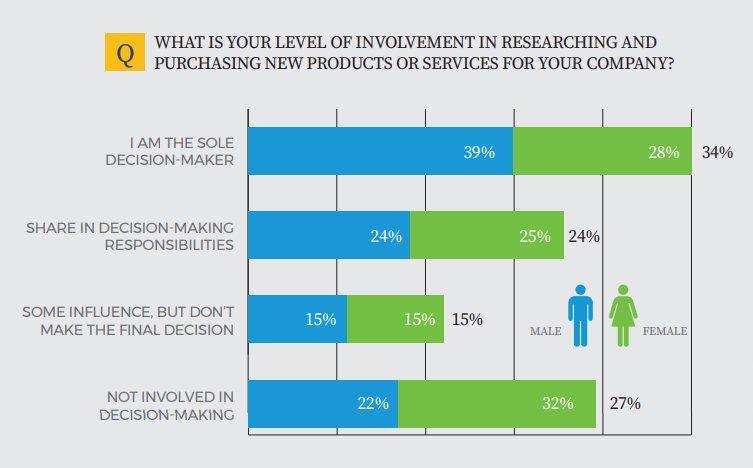 Image source: MadeWithMerit.com
As is customary of this demographic, they initiate the buying process with a generic web search. By the time they're ready to contact a sales rep to schedule a meeting, request a demo, or ask questions, they already know a whole lot about the organization they're looking to establish a working relationship with: company's reputation, product specifications, pricing structure, how the product or service can possibly help them, etc.
Not a surprise, therefore, that B2B companies are working double time to establish a reputation online. But while an online presence is undoubtedly a step in the right direction, many B2B companies make costly mistakes while doing so.
Here are some of the missteps B2B companies make when moving online.
Mistakes B2B Companies Make When Transitioning Online
1. Implementing B2C eCommerce features that undermine the B2B buying experience
B2C and B2B customers have different needs and expectations. B2C customers make buying decisions solely for themselves, whereas B2B buyers are often a group of decision-makers, which can include the end user in the case a CRM software purchase, for example, all the way to the budget officer, and even the chief financial officer in certain scenarios.
B2B customers may not care much about user-generated stories or a flashy homepage the same way B2C customers do. While product recommendations, upsells, and cross-sells can prove beneficial for the B2C customer looking for new products or brands to discover, the same is not always the case for the B2B customer who wants the purchase completed as soon as possible so they can move onto the next item in their long list of to-dos.
Both B2B and B2C customers want a seamless browsing/buying experience, so make sure to implement B2C eCommerce features such as great design and bite-size content while keeping the major differences between B2B and B2C buyers in mind.
2. Not offering multiple payment methods
No one wants a lengthy checkout process. In fact, according to research by the Baymard Institute, the average cart abandonment rate is 68.8 percent, and of those abandoning their carts at checkout, 27 percent blamed it on the long and complicated process.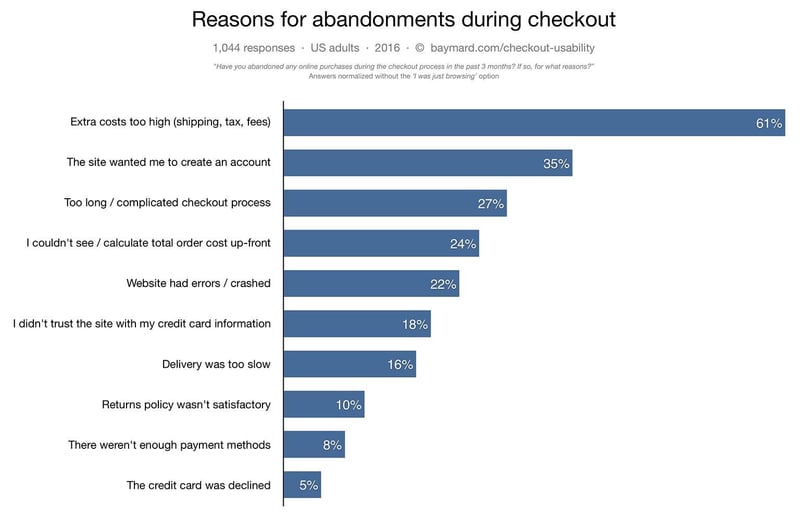 Image source: Baymard Institute
It's no wonder then that many B2B companies choose to only accept credit card payments online, eliminating modes of payment that require a more complex setup, such as credit terms, for example. This is a mistake, especially since sales on credit terms make up 45.5 percent of total B2B sales in the Americas, 40 percent in Europe, and 45.9 percent in the Asia-Pacific region.
Also, there are credit management systems like Apruve whose core purpose is to simplify the innately complicated nature of business credit terms. They streamline the process of extending business credit to B2B buyers, all while shouldering the financial risk so B2B suppliers don't have to.
3. Fully locking nonmembers out of your site's wholesale section
Exclusivity is a good thing, right? Well, not always.
Password-protecting the wholesale side of your website ensures retail customers stay in the retail section and special bulk pricing remain an exclusive offer for wholesale customers. And because access to the section entails a signup process to become a member, you know that those signing up are more likely to consider buying from you than those just passing by.
While this undoubtedly is a benefit, locking the entire section to nonmembers can cost you in the long run for the following reasons:
Nonmembers who are in the initial stages of the buying process - web research, that is - won't know what they're missing and may choose to simply move on to other B2B sites with a more "open" approach to product display
Your wholesale section will be hidden from the search engines so expect no search traffic to these pages
So you don't alienate nonmembers while keeping exclusive deals to wholesale customers, what you can do is put your wholesale offers on display but keep prices hidden. Not only will retail members know what they get if they become members, they'll also be compelled to sign up in case they need more information.
Just ensure the onboarding process is as seamless as possible so you don't lose serious buyers.
4. Site not optimized for mobile users
Mobile devices are increasingly becoming essential for business, which explains the rise in mobile traffic, not just for B2B eCommerce but as a share of overall traffic. What more, the ThinkWithGoogle.com study referenced above noted that 42 percent of B2B researchers use mobile devices during the purchasing process, and of those, 91 percent increased their mobile usage throughout the entire process instead of just the initial research stage.
So your visitors and customers can make the most out of your mobile B2B eCommerce site, consider the following best practices:
Don't use hero slider images. Use a top navigation menu instead.
Don't sacrifice loading speed for aesthetics.
Make your buttons descriptive, such as "Proceed to Checkout," instead of "Next" or "Continue."
Use subtle effects, such as a button label change, to indicate that an item has been added to the customer's cart.
Disable autocorrect during the checkout process.
Allow users to "save" a cart so they can complete the purchase using a different device, such as a laptop, should they choose to.
5. Choosing the wrong eCommerce platform
Not all websites are created equal. If you think B2B eCommerce sites are B2C sites with a B2B functionality slapped onto them, think again. In the majority of cases, when it comes to off-the-shelf eCommerce software purchases, you'll need serious customizations to build the website that serves the needs of your B2B customers, as well as achieves your organization's goals.
Also, keep in mind that different B2B eCommerce platforms (such as Shopify, Magento, 3dcart, Joomla, BigCommerce, and others) serve different needs. For example, 3dcart and Shopify will host your website for a monthly subscription fee, while Magento will require you to provide your own hosting, and even configure everything before you can start creating a store.
6. Reliance on technology for customer support
B2B customers typically don't ask a lot of questions like most B2C customers do. But when they do, their questions generally require in-depth answers. Plus, traditional B2B procurement experiences rely on sales reps to build highly personal relationships and close deals. Therefore, overdependence on technology, such as live chat software, for customer support is another huge mistake.
Instead, have someone from your team speak directly with your customers, and make sure each of your customer-facing representatives understands your product/service inside out.
7. Repeating the same mistakes B2B marketers make
B2B marketing, just like most forms of marketing, is all about precision - meaning, tailoring your messaging to the person or team in charge of decision-making. Here are 10 of the most common mistakes B2B marketers make, according to Smart Insights:
Thinking that UX is just for web devs
Not using analytics for lead tracking
Not using A/B testing to separate the winners from the losers
Purchasing technology you don't know how to use
Not aligning your content strategy with your sales funnel
Forgetting the "social" in social media and using the platform only as a billboard
Not auditing and cleaning up your database
Not employing best practices for search marketing (organic and paid)
Not writing customer-centric copy
Misalignment of sales and marketing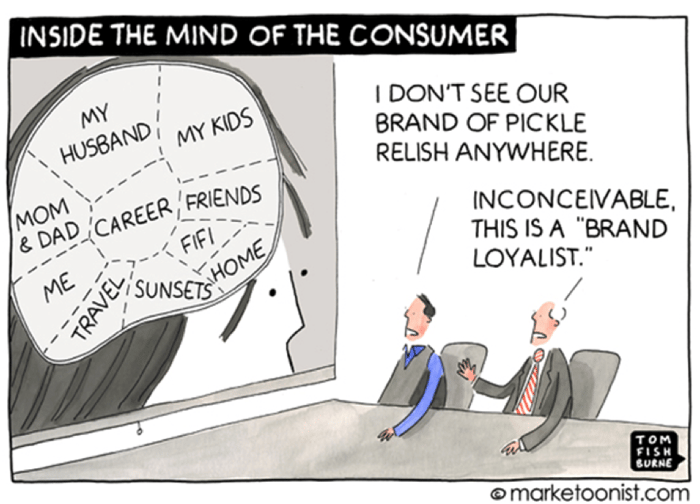 Don't Make the Same Costly Mistakes
Ecommerce is an evolving process and getting everything right the first time is not entirely possible, but knowing which paths to avoid during your transition to online B2B ensures a higher probability of success for your brand.
Guest article by Matt Osborn



Matt Osborn is the Senior Marketing Manager at Apruve, a Fintech company that is revolutionizing how businesses buy from each other. He is a gifted "dad joker" although he has not fathered any children and currently has the second highest score in NES Donkey Kong in company history.
---