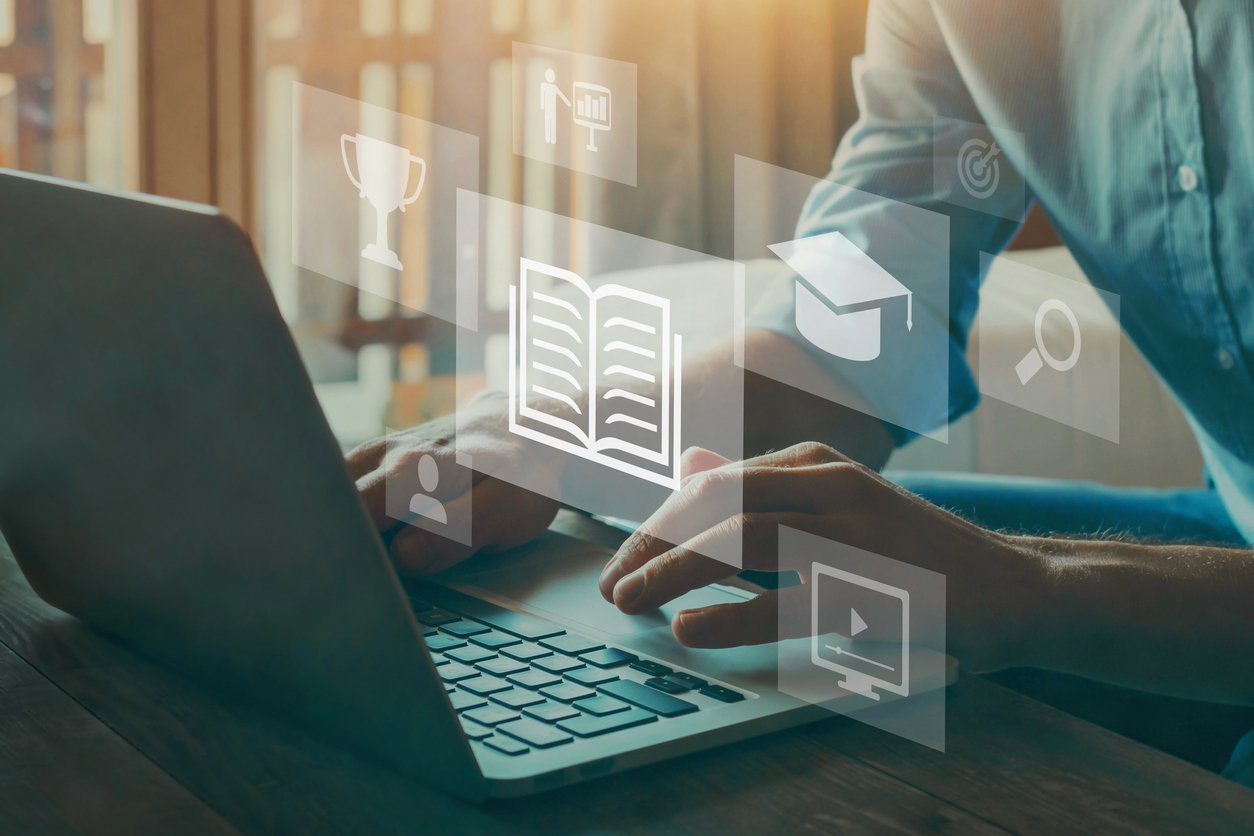 While tangible products have dominated digital market spaces for the longest time, they've gradually given way to a new frontier — digital products.
This shift has resulted from more brands embracing innovative and impactful digital products as a strategy to reach global audiences and ensure online sales.
In this article, we'll delve further into the digital products topic: Why should you consider selling them? What are the key digital products you should consider selling? Let's get started!
What Are Digital Products and Why Sell Them?
Before discussing the why and how, let's first understand what digital products are.
A digital product is anything intangible that can be downloaded, streamed, or accessed electronically. This umbrella term is used for a wide range of digital product offerings you can buy online.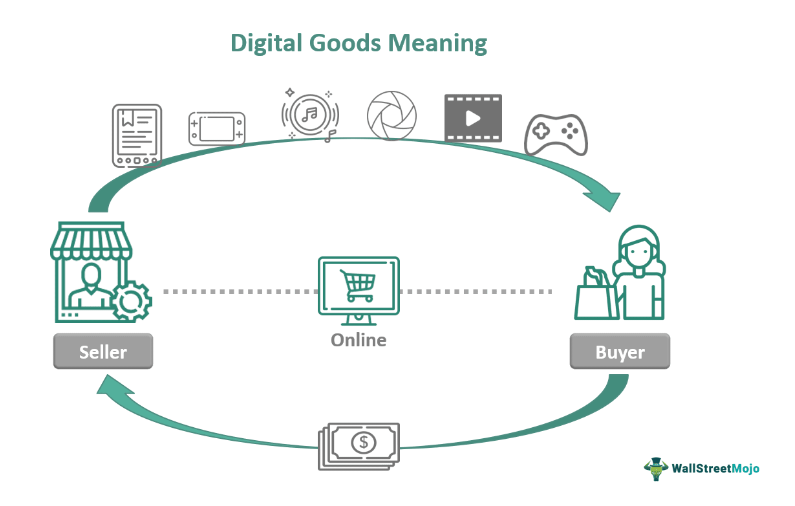 Source: WallStreetMojo
Selling digital products is a highly profitable venture for a couple of reasons.
First, the start-up costs are extremely low. You can spend as low as $12 and have your product ready to sell. Plus, you only need to produce the product once.
The overhead costs are equally low. Considering digital products exist online, you don't incur additional production costs or shipping charges. You only need to invest in promoting your product to boost sales.
The idea of earning money while you sleep might seem exaggerated. Still, you can create an effective sales funnel for your digital product and generate income without actively engaging in every transaction.
Top 6 Digital Products You Can Sell Online
If you're looking to start selling products or need additional digital product ideas to boost your online sales, then know you're spoilt for choice.
The range of digital product offerings is virtually limitless. This, however, makes deciding the best digital product ideas for your product a challenge. We've gone through the list and chosen six of the most effective digital product ideas.
1. Educational Products
People are constantly seeking ways to acquire new knowledge and develop valuable skills. Whether it's mastering a particular recipe, learning a new language, or improving current skills, there's a vast audience for educational content.
Therefore, by packaging your expertise and knowledge into educational products, you can tap into this long-term demand and boost your revenue.
Your educational products can have a wide range of offerings, including eBooks, online courses, tutorials, and webinars.
However, to successfully create and push your educational products, you must first choose a niche that you're knowledgeable in. This will make the content creation process more enjoyable. You'll also establish yourself as an authority in that specific area, which boosts your products' credibility.
Tiffany Aliche, popularly known as "The Budgetnista," is an excellent example of what happens when you identify a niche and establish yourself as an authority. She identified a niche in personal finance education and is currently a New York Times, Wall Street Journal, and Amazon #1 bestselling author.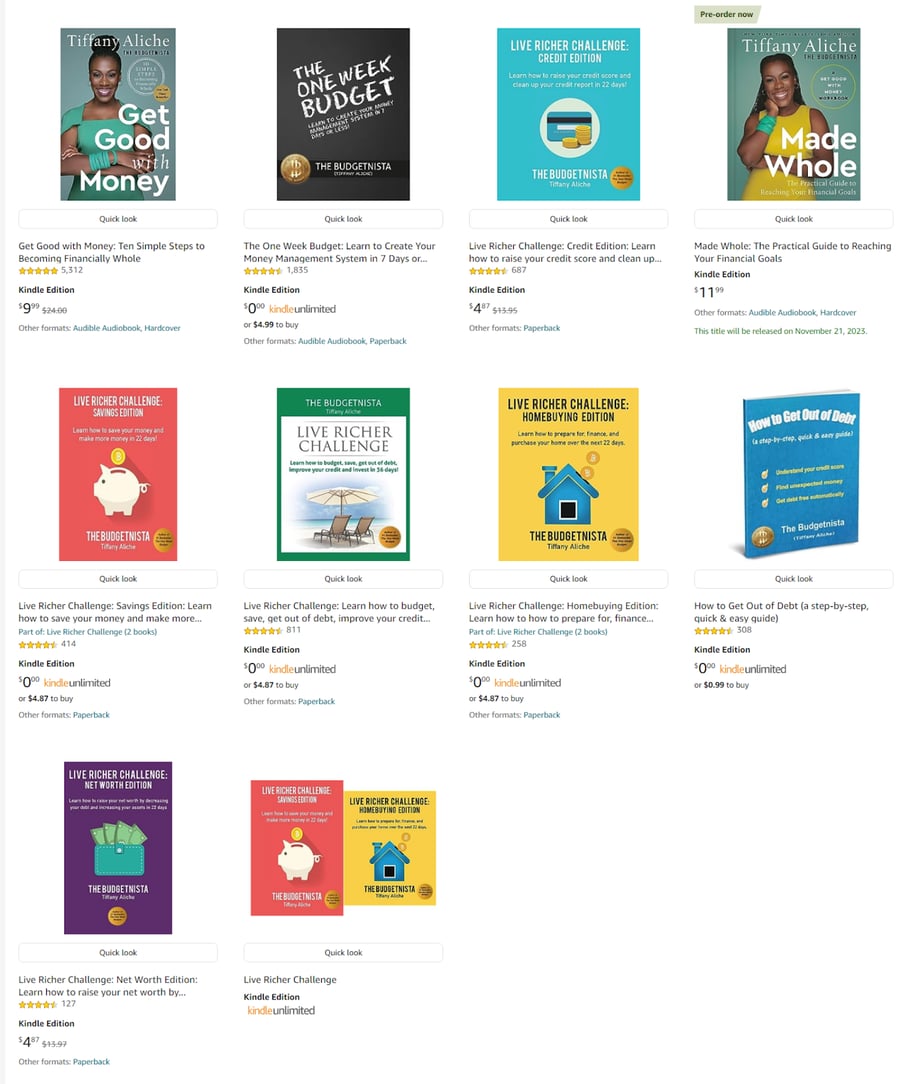 Source: Amazon
While educational products are one of the most versatile digital product categories, they also have stiff competition. So, to stand out from your competition, focus on how the skills your learners gain will boost their potential when promoting your product. What should learners be able to do or understand after completing your online course or eBook?
Use a variety of content formats such as videos, images, infographics, and interactive elements like quizzes and assignments in your products to keep learners engaged.
In addition, consider offering accreditation or certification to learners who participate in or complete your educational products. This will boost your educational products' value, making them more attractive than your competitors'.
2. Membership Sites
Membership sites offer paying subscribers access to a package of exclusive digital items, ranging from exclusive spaces to a premium content library.
With membership sites, you gain recurring revenue from membership fees. These provide a stable source of income for your online business while fostering a loyal digital subscriber base.
The Live Richer Academy is a great example of a membership site.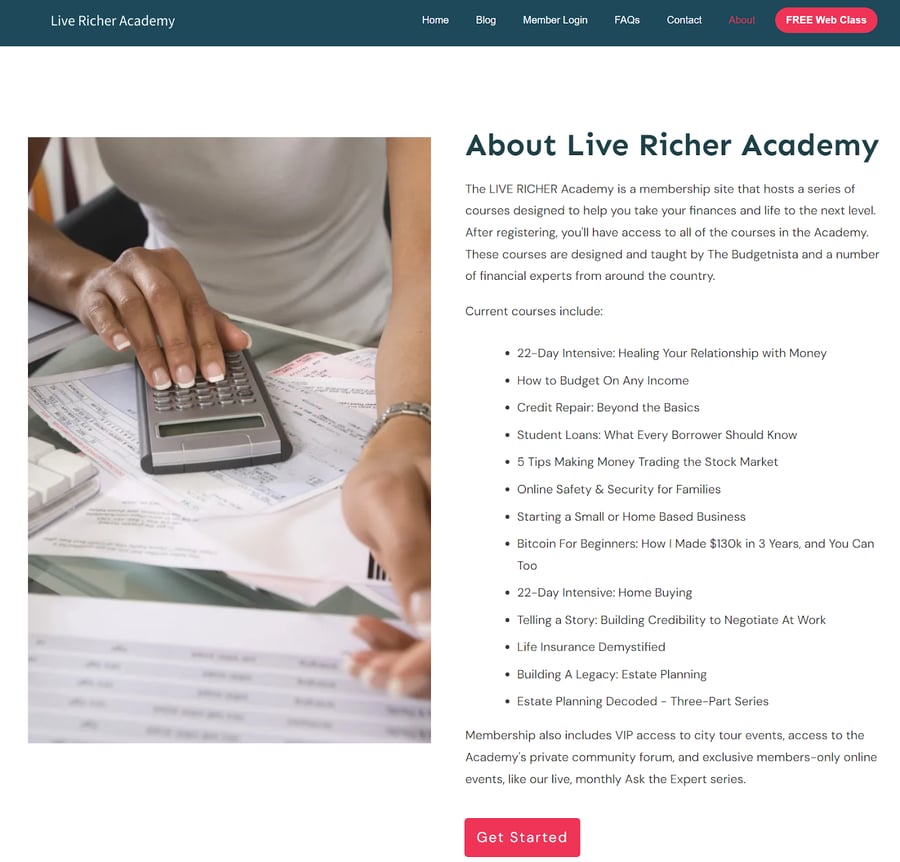 Source: Live Richer Academy
To ensure the success of your membership site, consider building an online community to engage with your members actively through discussions, live Q&A sessions, or group chats.
However, how easy and smooth engagement is in your community will be dependent on the platform you use. So, go with one that's built for this purpose.
Circle is an exceptional platform for building online communities. It allows you to organize your community into spaces akin to rooms and facilitates engagement through rich discussions, live events, online courses, group chats, and direct messages. If you need detailed insights about the platform, you can read this Circle review.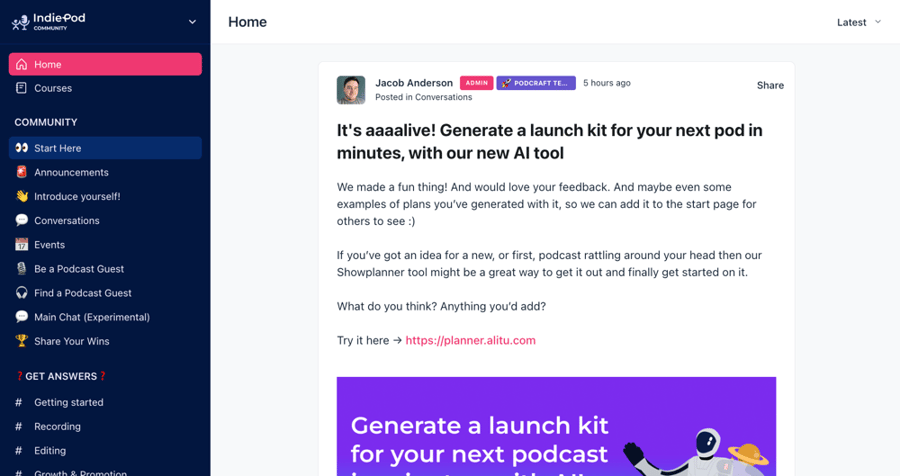 Source: IndiePod
Once you have your members, you need to retain them, too. So, implement retention strategies like loyalty programs, customer feedback loops, and personalized customer experiences to prove your value to members constantly.
3. Software
There's a huge market for software solutions. According to Grand View Research, the SaaS market size was valued at $261.15 billion in 2022.
Therefore, with coding knowledge, this specific digital product can be very lucrative for you. You can develop anything, including an app, themes, or extensions, provided it offers a valuable solution.
For instance, Voila Norbert created software that helps businesses verify email addresses. This helps companies to lower email bounce rates, boosting their deliverability.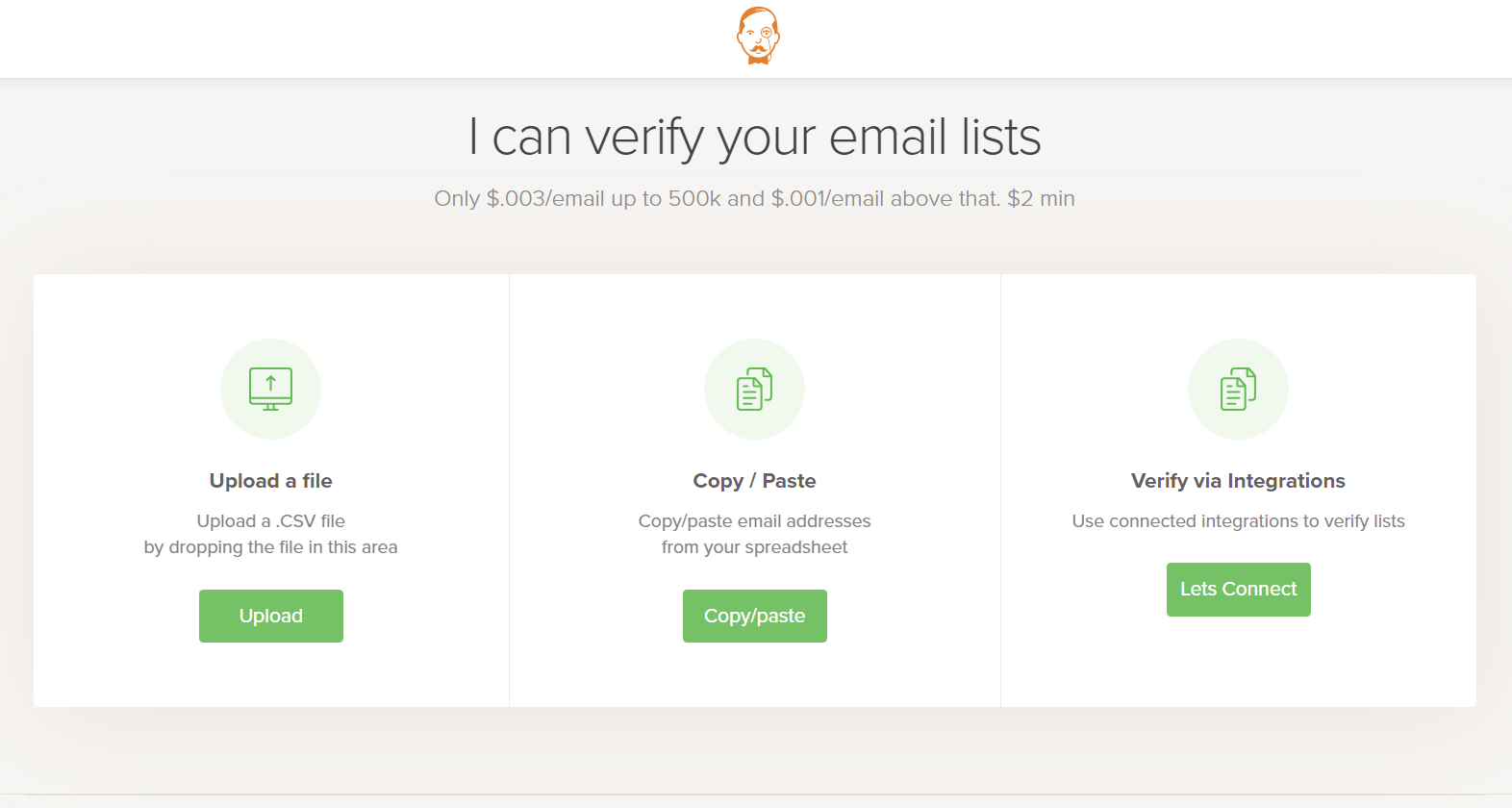 Source: Voila Norbert
Once your software is ready to launch, you can distribute it on app stores, your website, or eCommerce platforms like Shift4Shop.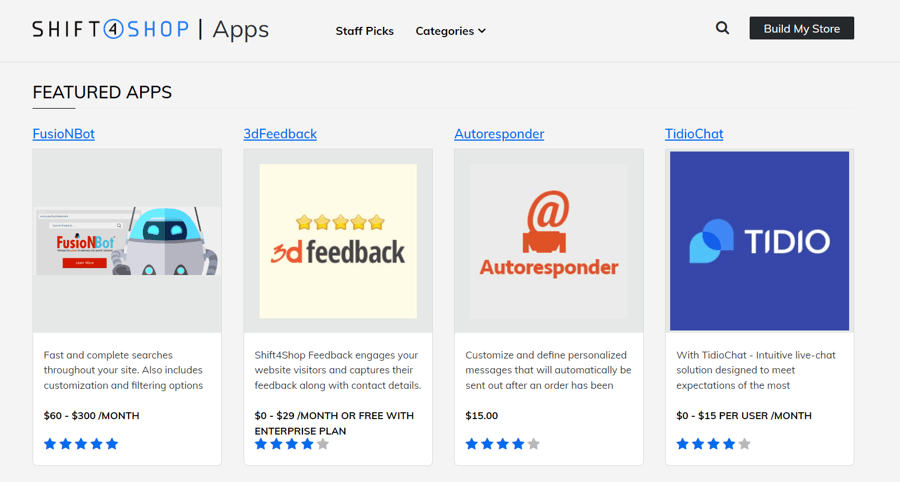 Source: Shift4Shop App Store
If you opt to sell software, try to target smaller niche markets. These tools are easier to sell and are more lucrative because they address that group's specific pain points. You create a dedicated user base that earns you recurring income.
Since you'll be selling your software using a yearly or monthly subscription-based business model, you must actively try to retain customers. One of the best ways to do this is by helping them get the most out of your software.
So, provide resources that guide them on how to use the features your software offers. For instance, if you sell a business card maker, create articles emphasizing how your product has an intuitive interface and is easy to use.
4. Templates
Business owners today are willing to invest to boost their efficiency. This is why templates are among the most in-demand digital products. They make work easier, increasing productivity.
Digital templates can come in many forms. You can find graphic design templates, social media templates, and brochure templates, among others.
Most are customizable, allowing users to adapt them to their specific needs. This versatility adds significant value, boosting your online sales.
While digital templates have a great market, you must ensure they are not misused. Clearly define the licensing and usage terms for your products. Specify whether they can be used for personal or commercial purposes and any restrictions on redistribution.
Check out Template.net's terms of use below.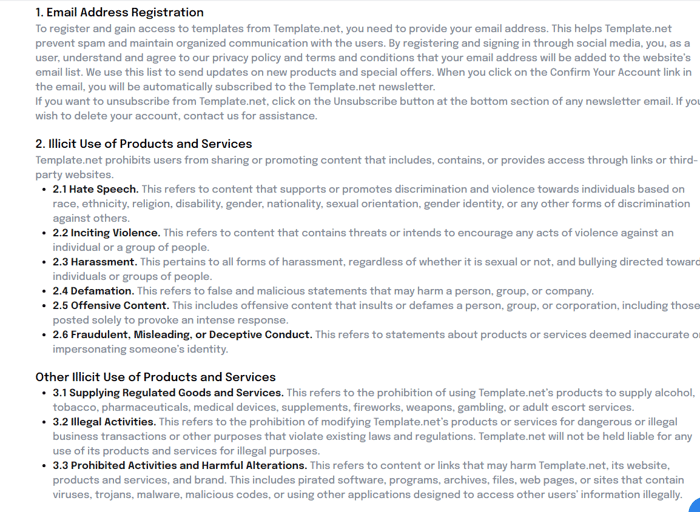 Source: Template.net
The market is highly competitive, so ensure you develop a comprehensive digital marketing strategy. You can use content marketing to raise awareness and demonstrate how your tools and templates can simplify work for users.
Additionally, create video content, publish comparison articles, or write blogs that feature your templates as HubSpot does.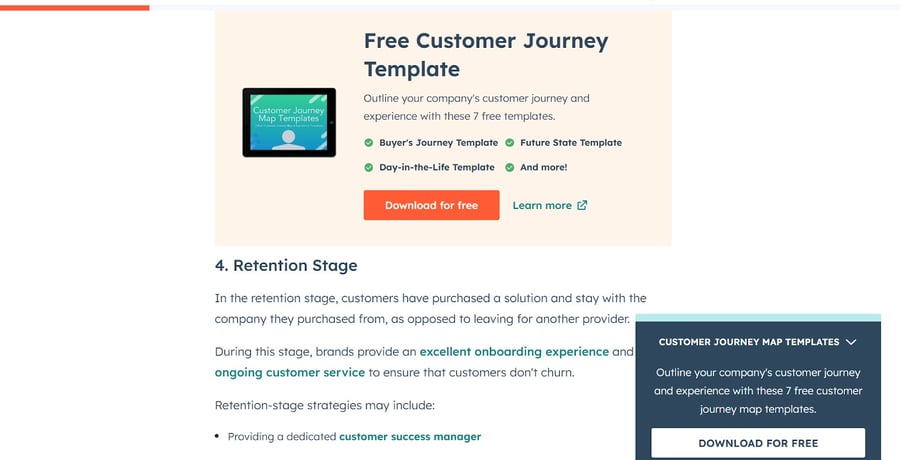 Source: HubSpot
With time, consider setting up an affiliate marketing program to incentivize other online creators to promote and sell them for you.
5. Art
Selling art online allows artists and creators to share their creativity with a global audience while also monetizing their talents. By art, I don't just refer to visual representations. I also mean music, which is, in essence, the art of arranging notes to create a composition. Art as a whole has become even more lucrative with the creation of more digital platforms and tools.
For instance, today, musicians can sell music online on streaming platforms like iTunes, SoundCloud, Amazon Music, Bandcamp, and Spotify. For art, you can go with Redbubble or Etsy. These platforms provide exposure and easy access to potential customers.
To thrive on these platforms, you must utilize the power of storytelling in branding. Share your story as an artist. People tend to connect deeply with creators when they understand the inspiration behind the work. For instance, check out this artist's bio.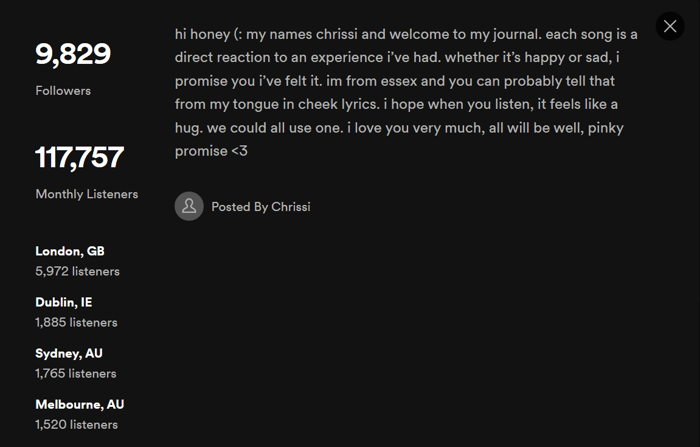 Source: Spotify
Such an authentic and personal bio helps the audience feel like they know the artist, which encourages them to purchase their art or music.
You should also build a solid online presence through a website or social media platforms dedicated to your art. This way, you can interact with your fans while promoting your work. Ensure you include contact details they can use to reach you, like an official email address or business phone number.
Besides that, as a creative, you must diversify your online offerings to earn extra income. You can do so by selling other products besides your work. A painter can sell digital prints, and musicians can sell merchandise and concert tickets.
A platform like Spotify helps musicians diversify by allowing them to promote and sell products like concert tickets and merchandise on their profile.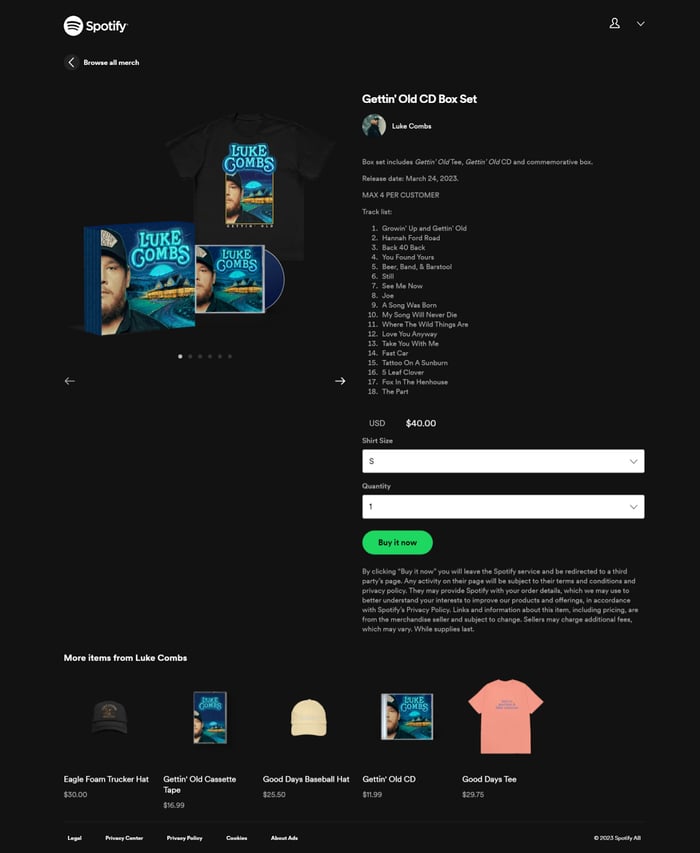 Source: Spotify
Additionally, you can explore new revenue streams by collaborating your efforts to sell your music and art with educational products.
6. Online Services
Online services like consulting, coaching, or freelance work are great digital product ideas. These are commonly known as productized services. Many professionals are willing to pay for expert guidance.
However, convincing people to purchase services is still quite challenging compared to physical products. Therefore, to succeed in this field, it is essential to have a professional online presence that helps you gain credibility. You can achieve this through a website, blog, or social media page.
Luisa Zhou is an excellent example of a business coach who has grown her brand significantly by sharing valuable content on her website and social media posts.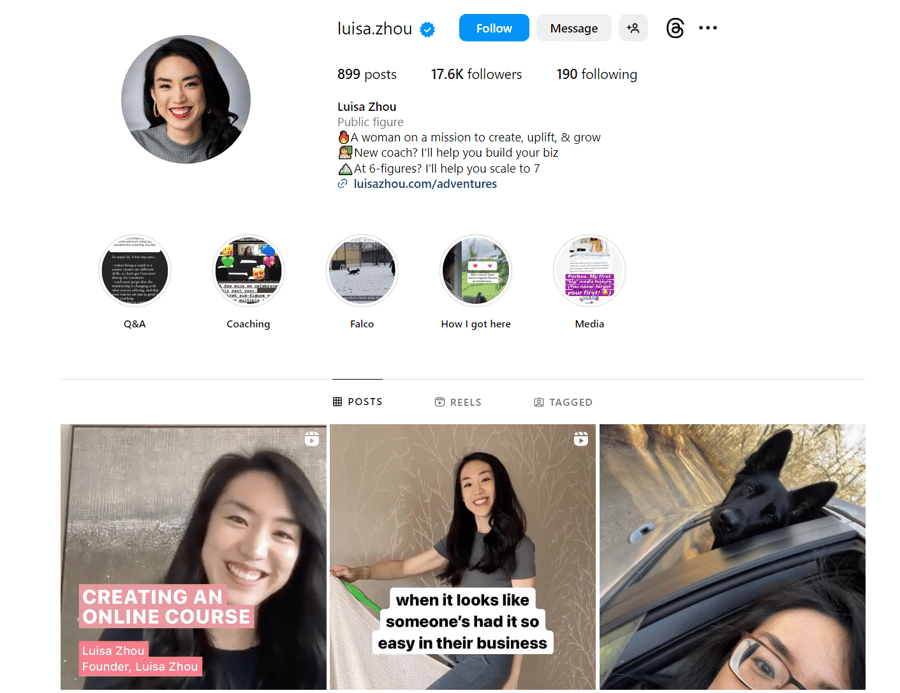 Source: Luisa Zhou on Instagram
You also need to leverage social proof to build trust with potential clients. Publish testimonials and case studies to show the impact and results of your services.
Finally, though you can offer standalone online services, they often pair well with other types of products. For instance, a personal trainer can offer their expertise and also sell diet plan templates, a video course, or even access to a membership site.
Conclusion
In an increasingly digital world, harnessing the potential of digital products can significantly boost your online sales. As we've discussed, selling digital downloads has many advantages, such as lower costs to start and maintain, potential for passive income, and a never-ending inventory.
You can execute several digital product ideas to boost your sales. These include creating educational content, running a membership site, developing software, or selling templates, art, and online services.
Remember, the key to successfully boosting your sales is providing value to your customers. Do your research, carve out a profitable niche in the digital products market, and ensure you understand your target market's needs. With that, start exploring our digital product ideas and watch your online sales grow to greater heights.