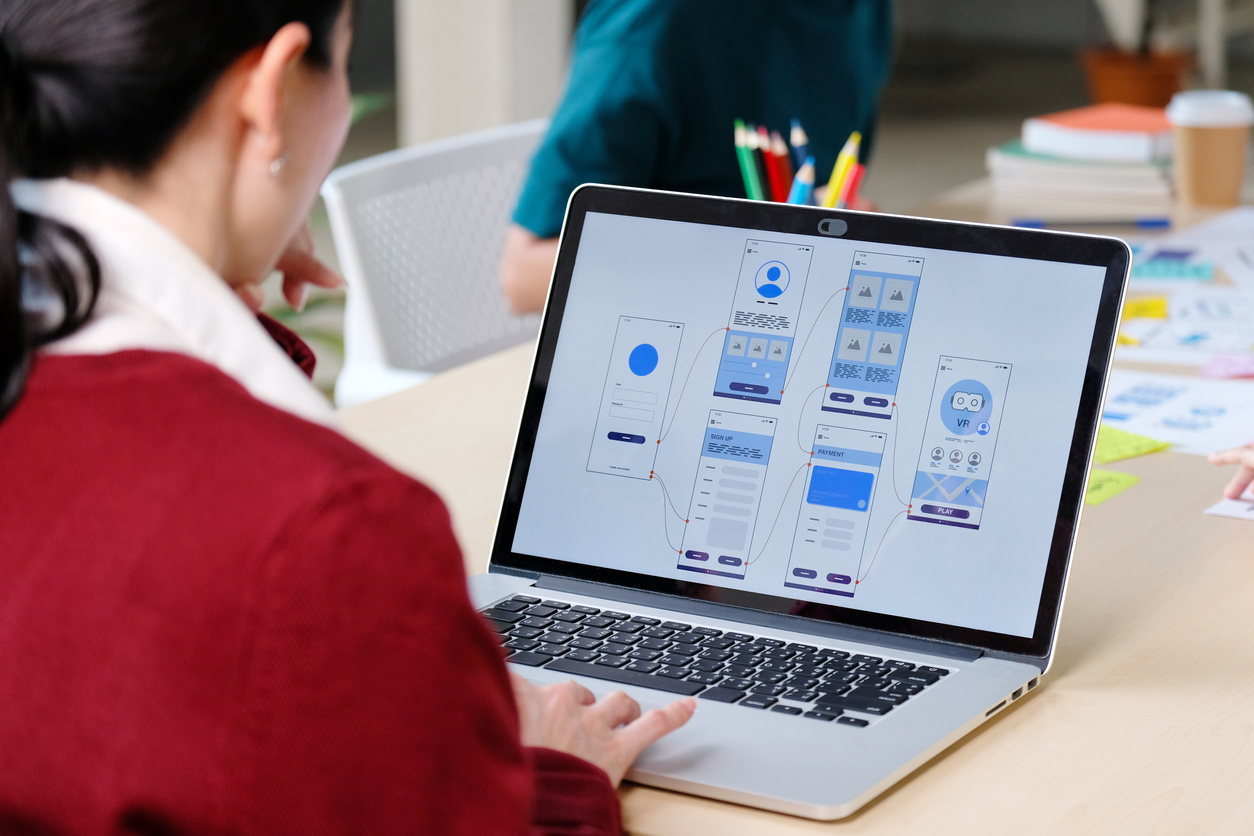 The eCommerce industry is one of the fastest-growing industries these days. It is quickly becoming our way of doing business. Every stakeholder of this industry has an exclusive scope from it. As a result, they have a large base of clients who expect a well-developed user experience.
No matter how unique the products you offer on your online store are, your eCommerce store should follow the top industry practices. Otherwise, all your efforts could be in vain. For many online stores, even a small difference in conversion rate can yield a big profit in the yearly revenue. Hence, eCommerce UX is highly essential, as it is directly associated with gain.
A UX Statistics and Insights Report states that 88% of online customers will potentially leave a website after a poor experience. Also, according to the Soda Report, 77% of companies consider that a poor user experience on a website is a flaw for their customers.
What is eCommerce User Experience (UX)?
The eCommerce user experience includes all parts of the buyer's journey, ranging from when users visit your page to the moment they buy your products to their post-buying experience. The UX of an eCommerce store can create or spoil the website.
An excellent experience can convince users to buy, enhance your company's confidence, and form sturdy relationships between brands and clients. A poor customer experience can lead to confused website visitors, a high bounce rate, annoyed customers, and low conversion rates.
Why is eCommerce UX Important?
You should provide a great user experience on both desktop and mobile, or else there is a risk of losing promising consumers. As per the data, 52% of users stated that they didn't like to engage with a brand due to a bad mobile experience. With the fastest-growing traffic from mobile devices to eCommerce websites, you should make some responsive changes to make your website look good and function well on every screen.
A good user experience allows customers to quickly find the products they seek, which increases your order value. Undoubtedly, it makes their buying experience flawless, encouraging them to stay on your website longer and buy more products.
Since a good UX can help convert more customers, your customer return rate increases because buyers are more interested in returning to a store they find easy to use and flawless.
Top eCommerce UX Best Practices for 2022
How can you create a robust UX for your eCommerce store? You need to follow the industry best practices for UX design. Let's explore a few of them and learn how to apply them to your online store!
1. Build a Clean and Clear Homepage
You don't get a ton of time to make a fantastic first impression. Your homepage is the first place where users land, and generally, this page gets the maximum traffic. So, it must look uncluttered, clean, and have a direct purpose.
To ensure that you make a great first impression:
Use a stable color scheme.
Utilize a minimal, simple design and high-quality images.
Focus on elements that can create an effect.
2. Organize Your Checkout Process
A messy checkout process may make users leave online stores. If the checkout process takes too long or cannot show essential details, users may abandon online purchases.
To optimize the checkout process:
Utilize short forms that signify essential vs. optional information.
Provide clear information about shipping costs upfront.
Remove distractions surrounding the checkout process to help users focus on their purchase.
Utilize clear progress indicators like numbered stages or steps during the checkout process to show users how long it will take.
3. Support Site Search Functionality
Using search bars is still favored in eCommerce, but you must know why some users browse and others use a search bar. People who use search bars understand what they seek — sometimes as particular as a product name. And people who browse explore more associated content.
Hence, it is crucial to provide search functionality on your website. Here's how to support an eCommerce site search function:
Support typos in the search queries. After all, users can make mistakes, so you should help them out.
Make your search bar easily accessible and visible to all users.
Show recommended or similar products if nothing matches search queries.
Think about edge cases. For example, if a few products have two-character names, ensure to support two-character searches.
Recommend search results dynamically.
4. Make your eCommerce Store Mobile-Friendly
Mobile users do not navigate eCommerce stores the same as desktop users. They generally search for something particular and want to get it fast. Therefore, you should organize and shorten the mobile user journey.
You can do this by implementing features like:
Pinch-and-zoom for product photos
Sticky navigation bars
Click-to-scroll buttons
Click-to-call buttons
Pop-ups that are changed to the mobile experience
5. Enhance Your Website Speed
Are you overlooking your website speed? Then, you must know that 53% of visitors will leave a webpage if it does not load in three seconds. Slow speed impacts the UX most of the time because people get annoyed when a web page takes more than three seconds to load.
6. Use Robust Product Descriptions and High-Quality Images
A big challenge online stores always face is reducing the gap between real-world and virtual shopping experiences. In an offline store, you can see things and touch them. Hence, it becomes easier for you to understand what you should purchase. However, the online shopping experience has some restrictions in this matter.
This is where good product images come into play. High-quality product photos can display several product elements:
In-scale images
Images of the product being used
Close-up pictures of its texture
Product shots from various angles
Informative product details are also essential here. Images can offer lots of information. But, users also require well-written, clear product descriptions to make sure they are buying the right product.
7. Build Trust with Transparency
If your website can be more transparent with company policies, product details, and shipping, you can gain more trust from your visitors.
Maintaining this transparency will help your visitors feel more confident about their purchases, knowing that they have all the information they require for making a comprehensive decision. Hence, it makes for a better and more comfortable user experience.
8. Use Beneficial Filters
Most eCommerce stores have countless products. Therefore, it becomes tough for users to find the right product. So, such companies utilize easy-to-use filters.
Filters must be visible and easily accessible on your product list. While designing them, you must know how users look for your products. So, apart from considering users' orders, you need to consider the input method.
You can utilize single or multiple category fields, predefined ranges, etc. Choose the input method that enables the quickest use based on the user's context and data type. Moreover, you must select between sorting on the users' command and dynamic sorting.
Selecting between them may depend on:
The general use case
The number of products in your eCommerce store
How you have designed the backend
9. Go Beyond Just a Store
Your store visitors must be willing to find and buy products they need. But they expect more than this. Online sellers can create giant brands that offer entertainment, advice, and curated content for visitors. And you must follow this method.
Mainly, it would help if you offered a daily updated blog. Alongside being amazing for UX by offering visitors necessary information, it helps boost your SEO efforts. It can be tedious, but you will always see a better result.
Moreover, you must use social media actively, display some noteworthy personality, and post regularly. You want your target audience to check out your products and services when you mention your organization. And if you can get lots of viewers, it will be a fantastic benefit for your brand.
10. Create CTAs to Guide Users through Their Shopping Journey
Ultimately, the main purpose of boosting UX in eCommerce is to sell more products. If your efforts cannot turn a visitor into a customer, you should change your actions.
CTAs, or calls to action, improve the user experience and encourage visitors to buy from an online shop. Efficient use and the right placement of CTAs will make the customer journey seamless. With suitable CTAs, visitors get to know what to do next, helping to boost conversion rates.
Here's how to use CTAs in eCommerce:
Utilize actionable texts.
Make them prominent.
Do not fill a webpage with CTA buttons. Follow the 'Less is more' rule.
11. Add Customer Reviews or Testimonials to Product Pages
Adding reviews or testimonials to your product pages can help you boost your conversion rates. Apart from seeking product reviews, visitors want to know about the previous clients' services while ordering products. Customer reviews on the product page show that you are an authentic seller.
Users usually buy from online stores with mainly positive reviews, but you may also have negative reviews. However, don't fret, as these negative reviews can increase the credibility of your products. It would help if you responded to negative feedback in a way that puts your business in a positive light.
You can show testimonials and reviews directly on the checkout page to make buyers feel more confident and informed about their buying decision.
12. Provide Multiple Payment Methods
If visitors don't find their preferred payment method, they can abandon their cart. Although there are countless payment methods available, you don't have to add them all. Use the most popular methods among your target audience.
However, providing multiple payment methods brings several perks, such as:
More security
Customer convenience
More international sales
Payment customization
Famous payment methods include credit/debit cards, digital wallets, and PayPal. Remember to make every payment method accessible for mobile checkout also.
13. Give Social Proof
You can display social proof through user-generated content like social media feeds, client reviews, email subscribers, or your number of followers. You can offer any data that indicates assistance from others, and it can influence visitors to trust your brand and store. As a result, it lessens possible concerns or doubts about your products and makes for a better user experience.
14. Offer UX-Friendly Customer Support
Regardless of your effort to create an organized customer journey, your customers could always encounter some issues during their buying journey. You can assist them in those matters to show that you care for them, winning their trust. Customer support helps improve eCommerce UX before, during, and after buying.
Therefore, you should focus on this part of the user experience. As a result, you will enjoy several benefits, such as enhanced retention rates, improved product and brand value, increased user trust, and more.
Here's how you can offer UX-friendly customer support:
Utilize chatbots.
Offer a self-service portal for users.
Offer omni-channel customer support.
Conclusion
Good user experience needs more than a fine design. It includes several elements working in unison to help users navigate an eCommerce store and reach their goals effectively. You should go beyond basic functions and provide something exceptional to make your customers feel special.