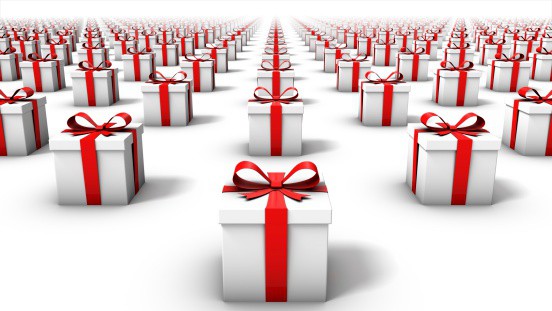 Any gift giver seeks a present that would make the recipient glow with happiness and gratitude. However, this isn't always guaranteed--- unless he or she is able to guess what the other person wants or needs.
With an online gift registry, it's easier to seal the deal. It's like a wish list that party guests, family members, and friends can easily access when buying presents for a wedding, birthday celebration, graduation event, and more.
Different 3dcart merchants have been expressing their great joy and appreciation for this wonderful feature which has been making their customers happy and has also helped their businesses progress. It's time you also took advantage of this wonderful opportunity to further maximize our all-in-one ecommerce solution.
Assurance of the Perfect Gift
One of the common concerns that newlyweds and party celebrants often have to face is receiving duplicate presents and things that they don't really need or would not be using. These problems can be avoided with the use of a gift registry. At least in this way, gift givers won't have to go through all the trouble of choosing the perfect gift. The money they spend would be well worthwhile because receivers of the presents were the ones who actually chose the items included in the list.
Ease and Convenience for Gift Givers
Surely gift givers would be happy to simply pick out an item from a list that recipients put together themselves. Furthermore, being able to do this online is a big plus! A lot of people will truly appreciate not having to go out of their way to visit a shop for a gift registry, especially if it located far from them.
With an online registry, everything's much easier and more convenient. They can quickly go through the items and purchase with one click. They need not worry about gift wrapping too as this is another feature that 3dcart users are able to provide customers. If it's a huge item, they don't have to lug it around or worry about shipment or delivery. Your online store can take care of that too.
Added Exposure and Promotion
If the mom of a little boy turning one year old was the one who knew about your store initially and chose to avail of your gift registry feature, you'll certainly gain plenty of new visitors and customers when her friends flock to your shop to check out the list. It's an amazing marketing strategy that will surely help double your exposure and promotion.
What's even better is that there's a good chance these guests will also use the registry and thus market your products to their own networks too. No wonder 3dcart merchants have expressed their excitement and gratefulness about this feature.
It's quite easy to make use of this feature too. No complicated techie knowledge is required. No long setup process is involved either. It's a plug-and-play element that you and your shoppers will truly enjoy using. Customers will find it easy to select and track items, edit and update lists, and email registry links to their family and friends. Offer it now on your online store and watch your customer loyalty and overall profits grow.
We Asked a Few Merchants About Why They Love Their 3dcart Gift Registry
Primitive Star Quilt Shop - Jacki Alcorn
I was so excited to discover that my site offered a gift registry. I have had customers use it for weddings, anniversary and birthdays. With over 4500 primitive country home decor products, Primitive Star Quilt Shop is a great place for bride and groom to start making their first house a cozy and comfortable home. From bedding sets and braided rugs to wall decor and window treatments, it's easy to find many gift suggestions for the guests on your party list!

Play For Keeps Toys - Wendy Lashley and Team

3dcart Gift Registry allows my customers to choose all of non-toxic, eco-friendly toys they wish their children to have. Then they can share that Registry with friends and relatives. 3dcart Gift Registry takes the guess work out of buying gifts, and also lets the parents be in control of the toys they want their children to play with. It is a win-win for everyone involved, and I love being able to offer this service in my online store, PlayforKeepsToys.com

Squirrel Cheeks Boutique Clothing - Tanya Welsh

I love the gift registry feature because customers at Squirrel Cheeks Boutique Clothing and Accessories can build up a list of their favorite items and distribute the link to their friends and family. It provides the opportunity to give buyers alternatives to the regular big-box stores and have more personalized gifts.

Elegant Bridal Designes - Marci Nault

Well, first off it's kind of a requirement for a bridal site. We carry a lot of really nice high end women's accessories (clothing, jewelry, shoes, etc) so giving people the opportunity to use the gift registry at Elegant Bridal Designs is a must have in order to let others know what they desire is a must.

Want to learn more about how a Gift Registry and other great Gift-Shopping features can help your grow your online business? Download our free Gift-Shopping Guide for eCommerce Stores below.