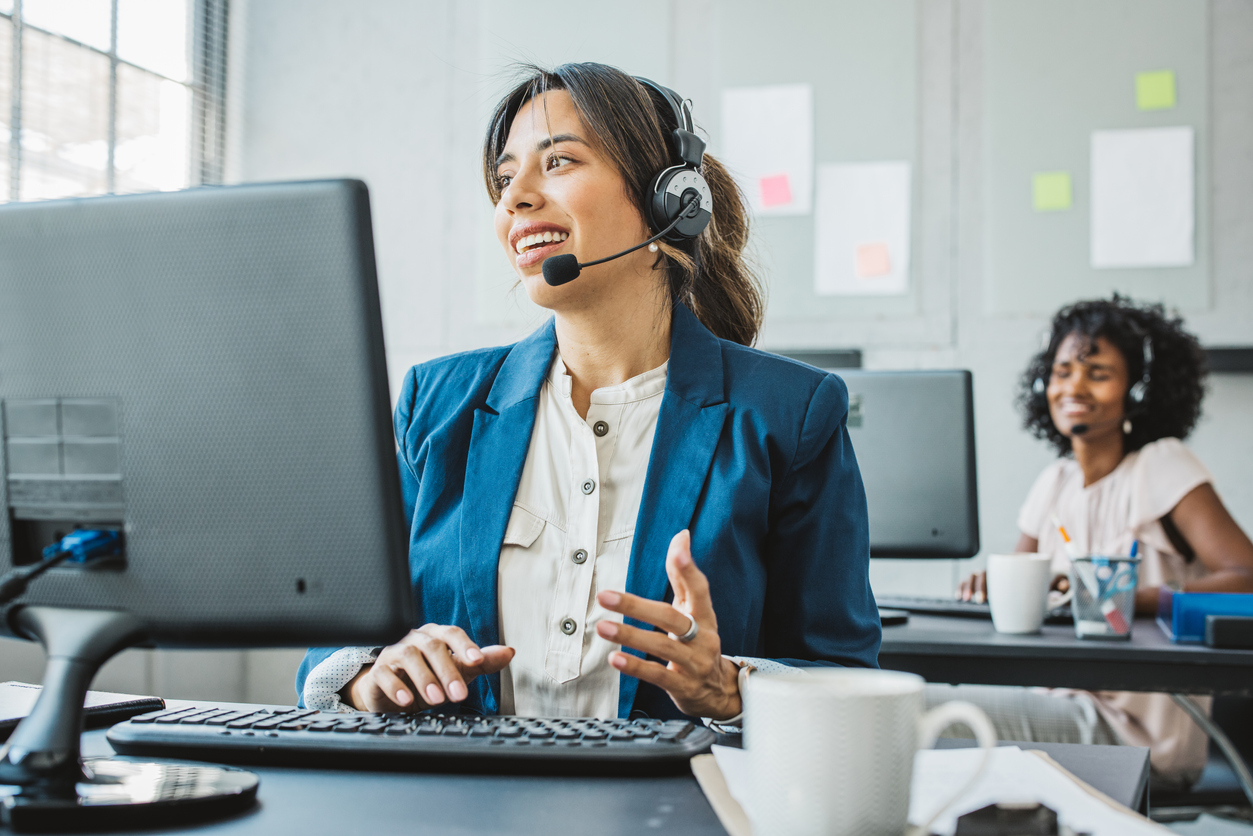 Are you prioritizing customer retention? Even a 5% increase in customer retention can shoot up your business and increase revenue by 25-95%.
Yes, you heard that right!
Studies show that even an increase this small can make a huge difference.
And what leads to better customer retention?
Great customer service! Providing top-notch customer service these days has become an important deciding factor in the success of any business. It ensures you stand out from your competitors, attract new customers, and keep your existing customers happy and loyal to your service.
But how do you do it?
It's not an easy task to please and retain your customers, especially in the 21st century. So, to help you out, I have compiled 12 proven customer service strategies in this article that will help you retain and boost your customer base and revenue in 2023.
Without any further ado, let's get started.
1. Build the Right Team of People
The foundation for quality customer service is your team. It goes beyond skills and knowledge. You need to find people that enjoy interacting and taking care of customers.
While some candidates may appear to be a good fit on paper, they might not align with your company's culture and values. Employees will only enjoy their jobs if they're interested in what they're doing and if their work makes sense. And customers will only be satisfied when they have happy employees helping them.
So, make sure you ask the right questions while hiring a candidate — learn about their interests and convey what is expected of them before getting them on the customer service team.
2. Train Customer-Facing Employees
There is always room to learn and improve. Even though you hire the best and most skilled employees most of the time, you must familiarize them with the latest trends, market pain points, and how to approach your customers accordingly. This not only applies to your new employees, but it also helps your experienced employees cater to customer needs better.
So, make sure you provide them with the proper training regularly. From soft skills to active listening and changing customer behavior with time, guide them with all aspects related to facing a customer.
Make sure your support staff understands what customers expect when they contact you. Also, provide them with a comprehensive overview of their roles and responsibilities, from their daily duties to how each of them fits into the bigger picture.
3. Recognize High-Performing Employees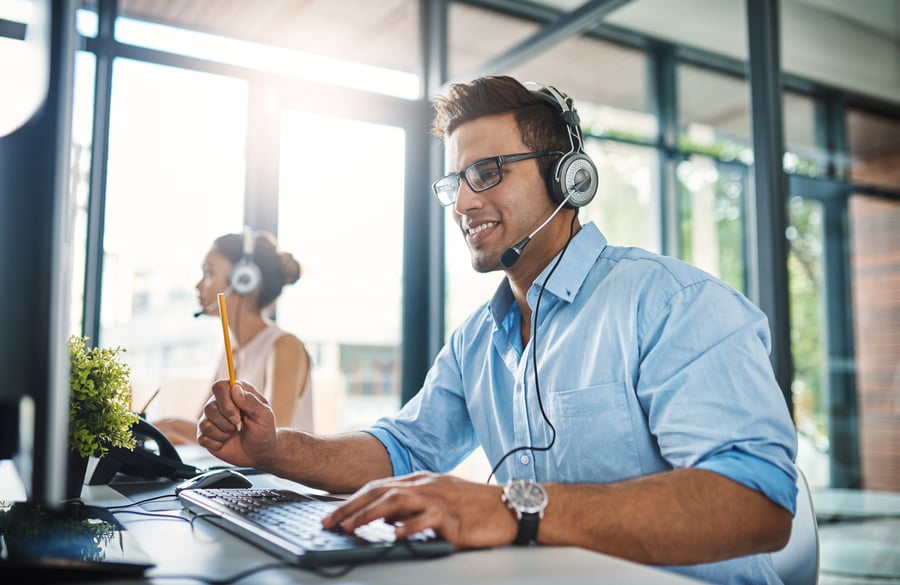 Like every good customer, every good employee is worth their weight in gold. This is why appreciation and recognition are crucial in motivating employees to keep up the good work and stay with your company.
Empowering your employees also increases productivity, shorter resolution times, and numerous other benefits. Hence, make sure to recognize and reward top performers.
You can do so by providing incentive programs. Gifts such as a year's subscription to Netflix or a dinner voucher can do the same. A simple group email with a positive review of a customer service agent can also help.
4. Treat Customers With Empathy
Unfortunately, not every customer enjoys support from AI chatbots. They may not understand your customers' queries or provide tailored responses. AI responds to keywords and scenarios, which might be useless to customers with complicated issues. They also cannot offer empathy.
Always remember that your customers want to feel connected and heard. Although analysis can help you understand where things stand, direct and empathetic customer interactions provide the most accurate insight into their happiness or displeasure.
So, instead of treating each customer as a number, you should personalize your interactions with them to encourage repeat purchases. The best ways to do this are by providing live chat, phone, and email support where real agents interact with your customers.
5. Personalize Customer Experience
Winning your customers' trust requires establishing and strengthening your brand's relationship with them. One of the best ways to do so is to provide a better and more customized customer experience.
People are more likely to connect with you when they see that the brand knows them and cares about their preferences. Thus, personalization plays a vital role in a successful customer service strategy.
When you treat your customers as individuals, refer to them by name, address their pain points, and provide customized solutions, your customers feel valued and special. You can also occasionally send out specialized offers or birthday greetings to showcase that you care about them.
6. Choose the Right Tools
Digitalization and automation can drastically increase efficiency and simplify things for your customers and employees. Thus, adopting reliable customer service software is critical to your service quality.
Any tool that assists in informing or facilitating customer service is considered a customer service tool. Customer service software's most basic function is to provide a centralized system, such as a ticketing system, through which support representatives can manage and resolve customer queries in bulk.
Customer service tools include knowledge bases, messaging apps, automation software, analytics dashboards, and more. To supplement your call support services, you can also consider investing in VoIP technology and chatbots, as well as creating self-service pages on your website.
7. Set the Right KPIs
You need data that provides actionable insights and helps you understand what works in your favor. Customer support metrics and KPIs (Key Performance Indicators) reveal how businesses interact with customers behind the scenes. You may believe that your service is the best of the best, but your customers may disagree. 70% of Americans prefer companies that provide excellent customer service.
Performance metrics provide you with unbiased numbers to measure the success of your customer service. Without measuring, it is impossible to know where you are succeeding and where you need to improve. Here are some of the KPIs you should monitor:
First Response Time
Customer Retention Rate
Customer Satisfaction Score
First Contact Resolution
Average Resolution Time
Also, ensure that you are looking at both sides of your KPIs. For example, let's say that your average resolution time is improving. However, overall customer satisfaction may have decreased because, to save time, your team began to handle cases with less precision. This is something to avoid.
So, ensure you are on the right track after evaluating business needs, establishing baseline KPIs, and measuring your results correctly.
8. Make Data-Driven Decisions
Shooting an arrow in the dark is never a promising approach in business. You should always learn from past events and decide what needs to be done next. This is why data is the best friend of a successful business.
Always watch the data that comes into your system and analyze it before deciding on your next steps. You can use metrics and reporting to reach solid conclusions that drive results.
Companies that use customer analytics report an increase in employee performance of 58%. They are also more likely to map buyer journeys to business activities (89%) and to identify how each channel contributes to results (87%).
9. Provide Omnichannel Support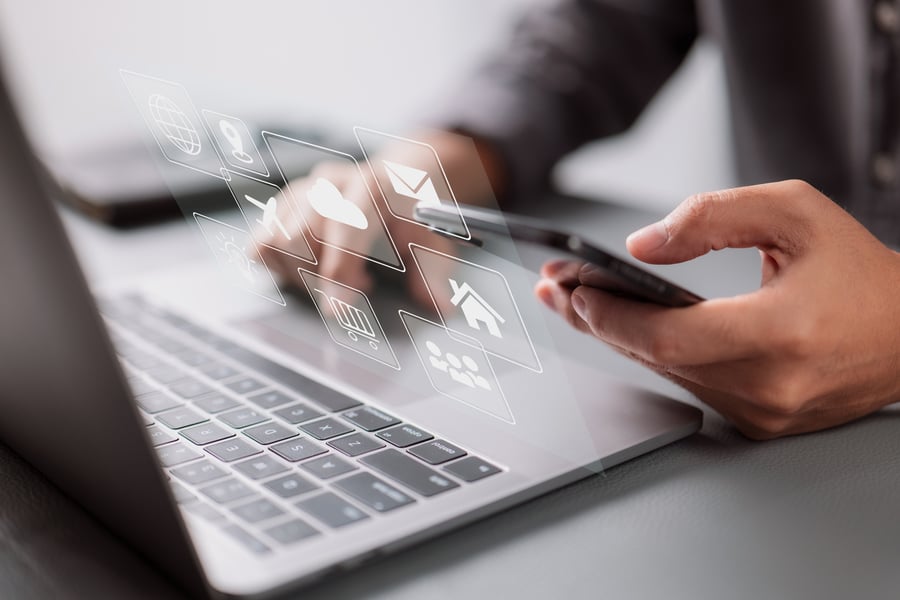 In today's digital world, creating a sense of accessibility is critical, but it's also crucial to avoid overstretching your resources to be everywhere. To make the customer experience easier and faster, consider options your customers are proactively using, such as email, Facebook, WhatsApp, and Twitter.
So, the first step toward achieving this accessibility is determining where your customers prefer to seek assistance and focusing your efforts on those channels. You can also set up a customer self-service (CSS) system to provide 24/7 service to your customers for their basic queries without having to depend on an agent to solve their issues. In general, you should try to reduce the number of times your team interacts with customers.
It can be as simple as setting up a FAQ page, a help center, tutorial videos, or a community forum to assist customers in resolving issues without contacting your customer service team.
10. Be Simple to Understand
It is easy to believe that having the best product guarantees success, but this is not always true. Your competitors' inferior products may outsell yours because their marketing materials and explanations are easier to understand.
Finally, the more accessible your business is, the faster customers can decide whether or not to shop with you.
A convoluted explanation of your product's benefits may turn off customers. In contrast, those who know exactly how your business meets their needs will feel more comfortable buying from you again and again.
11. Pay Special Attention to Follow-Ups
Customers can be effectively retained by implementing a solid follow-up process. For example, send out thank you emails or even hand-written thank you cards a few months after purchase.
Furthermore, follow-up calls can allow customers to ask questions and receive additional guidance on how to get the most out of the product.
Following up with customers after they purchase can effectively strengthen relationships and increase retention rates.
12. Welcome Customer Complaints
Another great customer service strategy is to listen to your customers' feedback or complaints. You can utilize the feedback you receive by actively improving your offering.
When your customers complain, they tell you about your weaknesses. They tell you where you can improve to rank higher in the market, which means they act as free market research.
So, make sure you are aware of your weaknesses and resolve the ones you understand as quickly as possible. For issues that require significant changes that can't be implemented immediately, add those to your future plans. Most of all, ensure that you're not repeating the same mistakes.
Also, if you find a customer complaining, acknowledge it and let them know that you understand their pain point and will try to improve as soon as possible. This will make them feel heard and realize you are serious about your customers and providing better services. It will also save you from getting negative feedback.
The Key to Great Customer Service
Combining the proper strategies will empower your team to serve your customers better, significantly improving your bottom line.
Start with developing a strategy, setting customer service goals, and involving your team in the process to promote the teamwork required for success. Also, make motivating your customer-facing employees occasionally a part of your culture and lead by example.
Most importantly, never forget to listen to your customers and adopt customer service and retention strategies accordingly.