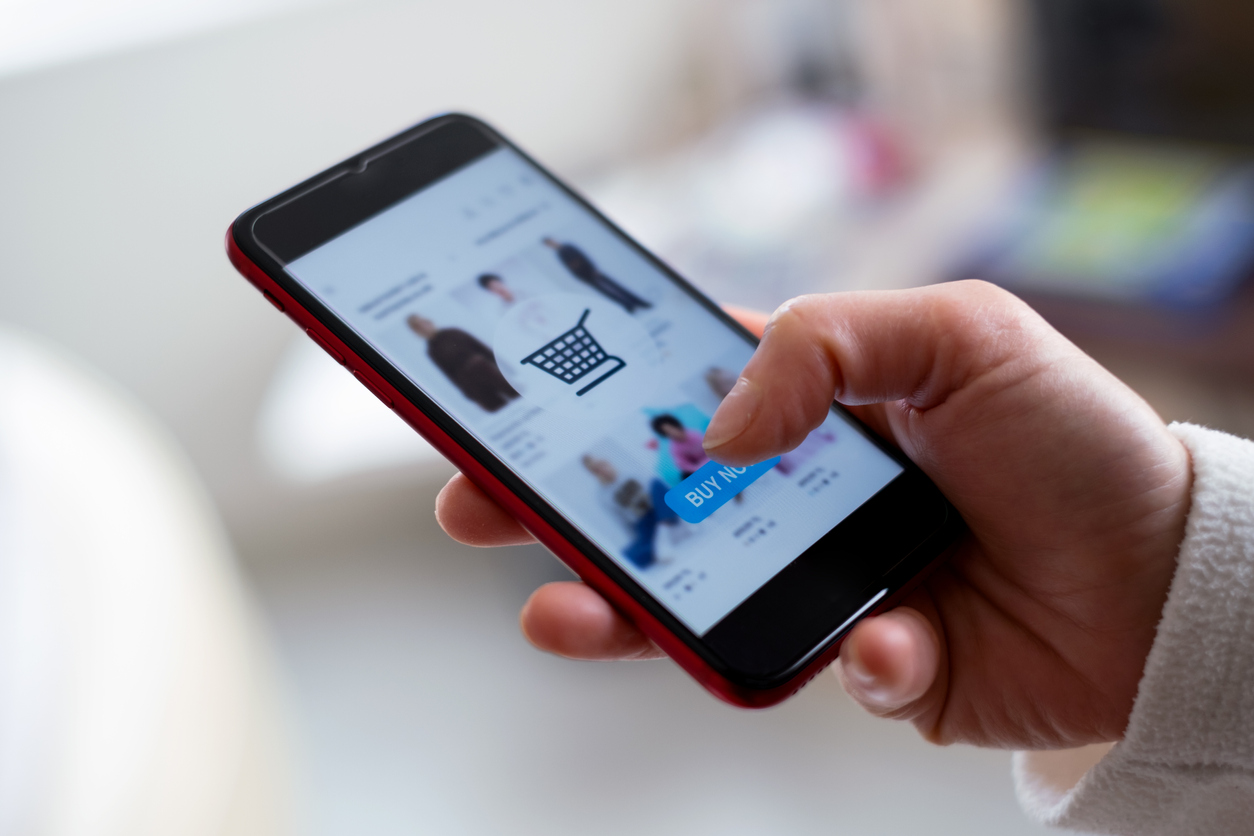 How you communicate with your customers says a lot about your business.
To drive engagement, burnishing those brand reputation credentials is paramount. But what's the best way to go about doing that?
In this article, we're going to look at 12 customer touchpoints that present excellent opportunities to demonstrate why buying from your business is the right decision.
What Are Customer Touchpoints?
A customer touchpoint is any interaction where potential or actual customers encounter a particular brand. This could include anything from a full-scale national TV ad campaign to a marketing email.
Not all touchpoints are fully controlled by your brand. For example, a friend's recommendation is a touchpoint because it's about the potential customer's awareness of your offering. You can nudge existing customers to try to give referrals, but you can't force it to happen.
When developing a marketing strategy, you must understand that customers expect you to present a consistent brand personality across all touchpoints. So everything you do, from asking for customer feedback to managing the complexities of eCommerce logistics, has to take that into consideration.
When you're thinking about customer touchpoints, looking at them through the lens of the customer journey can be helpful. How you deal with the kinds of touchpoints that potential customers encounter during the awareness phase may differ from how you manage the ones that come later on. After all, your customer retention strategy will have a different focus than your customer acquisition strategy.
With that in mind, we will explore twelve essential customer touchpoints to get right. These have been grouped by whether they are primarily a pre-purchase, during-purchase, or post-purchase touchpoint.
Pre-Purchase Touchpoints
It all starts here. Attracting new customers is the lifeblood of any business, so knowing how to take full advantage of those early-stage touchpoints is the key to growing your business.
1. Ads
If you thought that direct advertising was waning in importance, think again. According to eMarketer, digital ad spending in the US is set to hit $315 billion in 2025.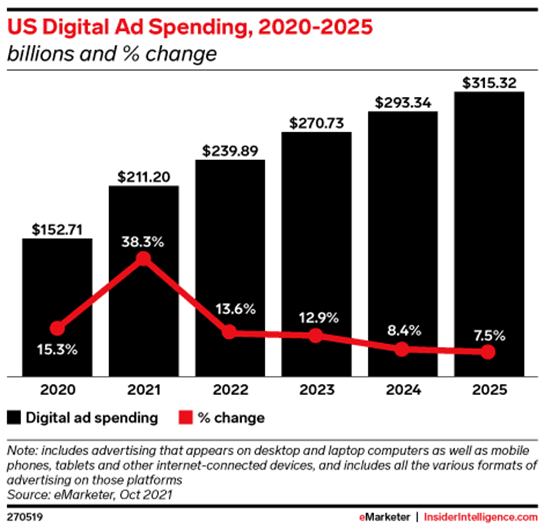 Source: InsiderIntelligence.com
The sheer range of options available for advertising online is enormous. It's worth taking the time to fully explore these since your current ad strategy is not guaranteed to be the most effective for your business. A few of the more popular options include:
Display: This is the online version of billboards. These come in the form of images that link to a page on your site. They're good for boosting brand awareness. However, they don't appear in search engine results, and anyone using an ad blocker won't see them.
Native: These ads are camouflaged to look like editorial content to fit in with the surrounding setting. They're sometimes referred to as sponsored content.
Paid Search: Although many companies prefer to focus on SEO to rank high in organic search, there's still a place for paid search. Common examples include PPC (pay-per-click) search engine text ads and Google Shopping results.
Social: These ads appear on your potential customers' social media feeds. They're great for targeting specific audience niches.
2. Social Media Channels
When it comes to social, though, there's more to consider than just paid ads. Social commerce is one of the hottest eCommerce trends today, so it's vital to understand it and make it work for you.
The transformation of social networking sites from apps connecting friends and family into fully operational eCommerce platforms has created a wealth of opportunity for the sharp brand marketer.
Ideally, you should post valuable content regularly to your brand channels. Make sure your brand voice is consistent across all social platforms. Customers expect a clear value proposition and a unified brand personality, and your social channels can be a useful showcase for both.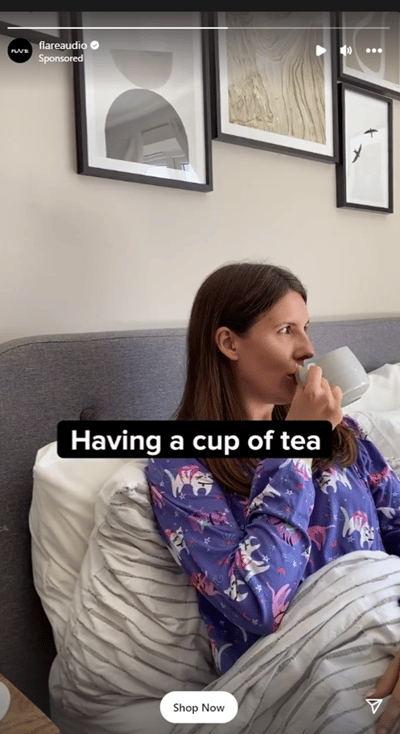 Source: Flare Audio's Instagram
3. Product Reviews
98% of consumers feel reviews are an essential resource when shopping online.
This should be no surprise. The internet is a great place to shop, but it's not always the safest. The presence of scammers is an unfortunate reality, and if something goes wrong, you might not have any comeback. So, reading about other shoppers' thoughts about a particular product or service is incredibly valuable.
As consumers, we've become reasonably adept at assessing a company's performance from online reviews. We know, for example, that it's not possible to please all the people all the time. That means any brand attracting more than a handful of reviews will have its share of one-star ratings, but it doesn't mean that they're not worth buying from.
As a business, you must act quickly to interact with negative and positive reviews. Use it as an opportunity to demonstrate your excellent attitude to customer service.
4. Your Website
Your company's website is your hub. It's also one of the touchpoints you fully control, so take advantage. If you're just starting, it's worth carefully thinking about which domain names would be most appropriate and how your website will look. Your website is the first introduction a customer may have to your brand and will set the tone for your customer's expectations.
Once you're up and running, providing helpful blog content that answers your potential customers' questions is an excellent way of attracting traffic to your site.
When they land on your site, readers will expect a smooth user experience, so pay close attention to the technical details of how your site is designed. Bad links, poor visual design, or slow loading times will drive customers away. Remember that you only get one chance to make a first impression.
Optimize pages for SEO and create a logical and intuitive click-through pathway leading to your conversion pages.
5. Word of Mouth
Peer referral has long been known as one of the most effective forms of marketing. Its history as a deliberate modern marketing strategy goes back to psychologist George Silverman in the 1970s. He discovered that doctors who were skeptical about prescribing particular medicines were more likely to change their minds if a couple of their peers expressed a positive opinion about them.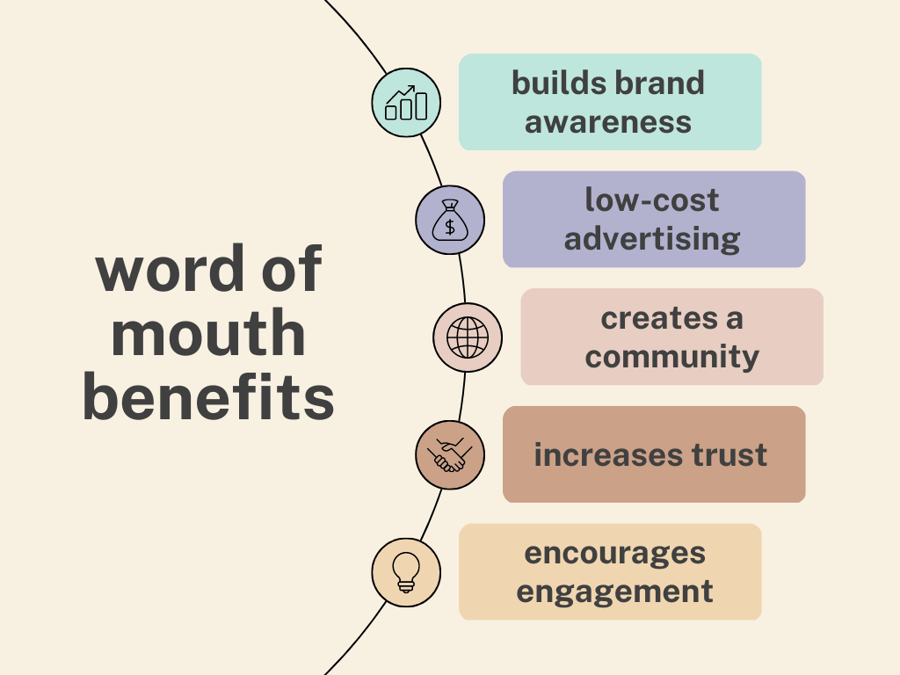 Today, companies wanting to take advantage of the power of word-of-mouth recommendations face the challenge that they have to appear spontaneous to be effective. But there are a few steps you can take to increase your chances of landing that referral:
Ensure your offering is top-quality; make people want to recommend you.
Offer a referral program with small incentives like discounts.
Create impactful visual triggers so that customers will want to photograph and share them.
6. Influencers
In the age of social media, of course, there is a way of leveraging word of mouth differently. We're talking about influencer marketing. This can be a terrific touchpoint for connecting with your target market and getting your product in front of them.
It's the parasocial effect: although influencers are not friends and family, their fans often trust their opinions similarly. Influencer marketing experts Izea surveyed 1,200 consumers in the US and found that 50% of respondents had purchased something they'd seen used by an influencer.
In fact, 43% of all female respondents said that social media influencers were the top way to get them to try new products.
Touchpoints During The Purchase Process
When a new customer commits to buying, your focus should shift to ensuring their experience is smooth. This is also the stage in the process where you can engage with the customer more directly, for example, by sending onboarding emails and learning more about their preferences.
1. Sales Pages
At this point, customers want specific and comprehensive information. Make sure to present it concisely and include a clear call to action. This touchpoint has one of the most significant impacts on conversion, so it's crucial to get it right.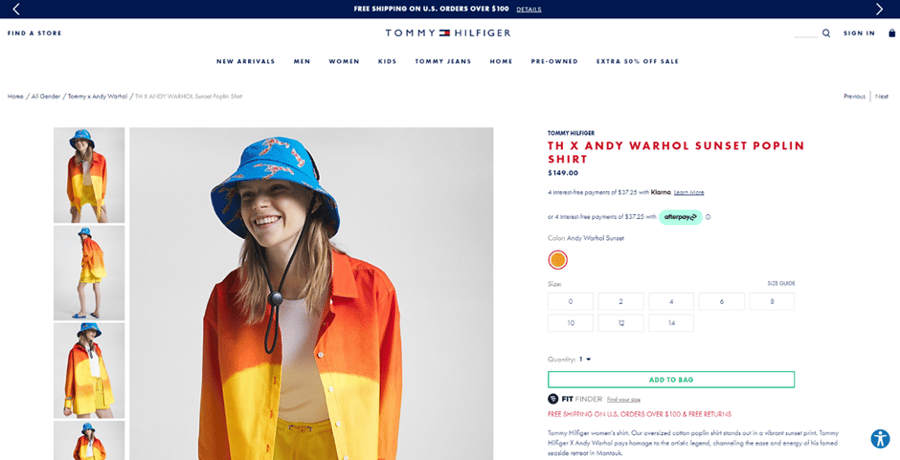 Source: Tommy Hilfiger
It should contain answers to all the questions in your customer's mind in a visually appealing way. Shipping and product feature details, for instance, and a prominent button to add the product to the shopping cart. Bear in mind that this is a chance to highlight your brand. If the customer has a good experience, they're much more likely to return.
2. Shopping Cart
Once the products are in the cart, the story isn't over. This is the final point where the customer could click away rather than complete the purchase. And that happens often.
Cart abandonment rates in the US run as high as 68.7%. Let's take a moment to process that. This means over two-thirds of potential sales are lost at the last moment.
You can see why ensuring the checkout experience is as smooth and easy as possible is vital. The truth is the cart is the final touchpoint before conversion, and the simpler it is to use, the more likely you'll make the sale.
3. Order Confirmation
Assuming the sale goes through, you'll send an order confirmation email. This should include key details such as:
Order details and payment amount
Delivery tracking link
Contact information for follow-up queries
The information in the confirmation email shouldn't just be the bare bones of the order. This is another touchpoint that presents an excellent opportunity for enhanced engagement. So get creative. And make sure your brand personality comes through.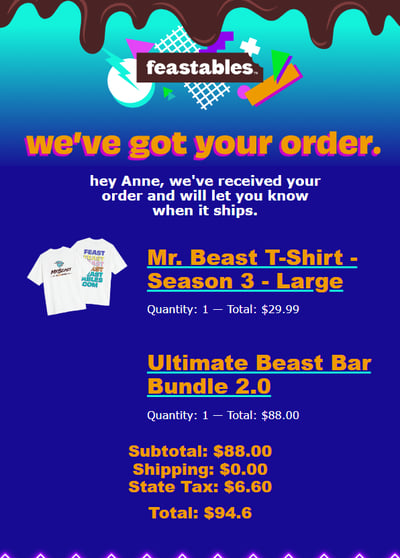 Source: Feastables
Exactly how you do this will depend on the nature of your company. One good technique is to offer something of added value in the email. An eCommerce site selling luxury food boxes might include a link to a recipe video, or a company selling cloud communications for business to clients could offer advice on effective collaboration tools.
Post-Purchase Touchpoints
Post-purchase, the essential touchpoints are the ones that boost customer retention. It's about listening to the customer and ensuring you give them what they want.
1. Customer Service
High-quality post-purchase customer service is a fundamental element of any successful business. You know it; we know it. But looking at it as one touchpoint among many rather than a standalone offering can give you a fresh perspective.
Opportunities to access support should be built into as many other touchpoints as possible. That way, you're offering a fully joined-up service. From enabling live chat customer service on your website to providing easy-to-use contact details in your marketing emails, don't miss a chance to help.
2. Loyalty Programs
For longer-term engagement, loyalty programs pack a punch. They're a great way of building a relationship with your customers. It never hurts to let them know how much you appreciate their business.
Granting loyal customers access to special promotions and discounts makes it much more likely they'll share a favorable opinion of your company.
3. Customer Feedback
It's well worth spending some time actively seeking out customer feedback. The beauty of this touchpoint is that it has double value. Your company obtains valuable insight into what it could improve while your customers get a chance to make suggestions and help shape your offering.
You can collect it in a wide variety of ways, including:
Emailed survey invitations
Focus groups
Social media questions
SMS response requests
Supercharge Conversions Using Valuable Customer Touchpoints
Throughout the customer's relationship with your business, they'll interact with your brand in many different ways.
With some planning and a little imagination, every one of those customer touchpoints can represent an opportunity to build on that relationship. And that's great news for the bottom line.