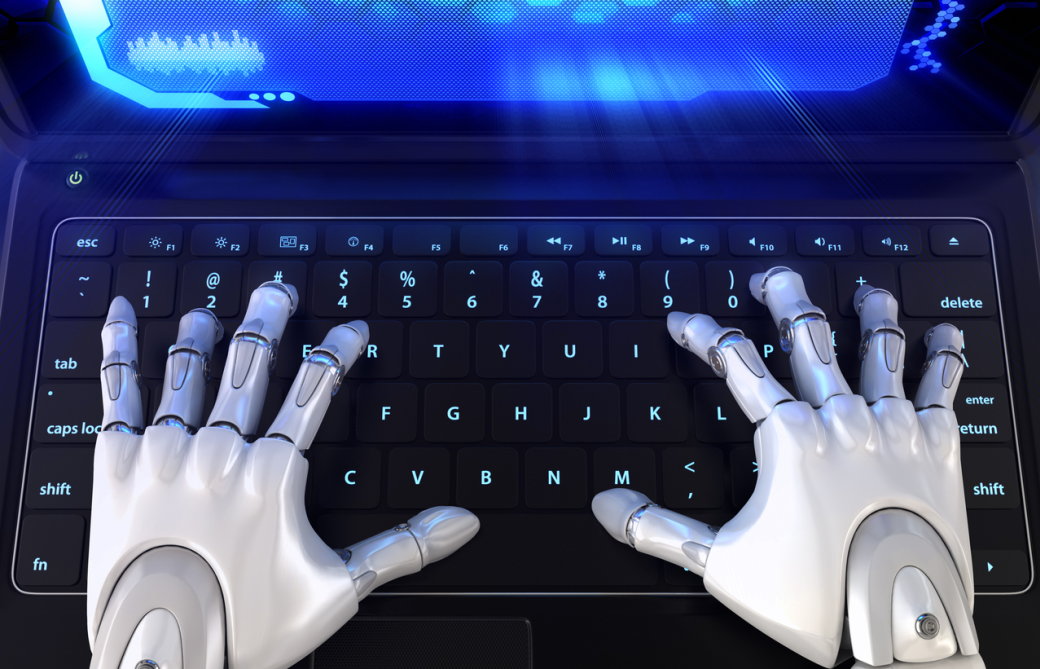 Automation is the process of letting technology carry out a task with minimum intervention from you. While your tasks are automated, you're free to work on your core tasks. Let's get one thing straight before we go further: eCommerce automation is amazing. It makes your life so much easier, speeds up your tasks, and the upshot is that you get more done in a day. In fact, you even get more done while you sleep.
On the flip side, automation can be a dangerous game that actually harms your brand and sales if done wrong. For one thing, it can make you appear too inhuman. While automation is ace, you shouldn't rely on it completely. For your online store to be successful, you need to know what to automate and what to do manually.
In this article, we're going to take a look at what you should automate — and what you shouldn't.
3 eCommerce Tasks to Automate
Email Marketing
This is probably the first aspect of eCommerce marketing that comes to mind when you think of automation. Email marketing has been around and used for years, since the early days of newsletters. Just think of all the different emails you have to send out to your customers at any one time: welcome emails, thank-you emails, promo emails … even abandoned carts and "We miss you!" emails. Plus, when email lists grow into the thousands, it's just way too much for you to handle without automation.
This is where tools like autoresponders come in handy. This kind of software allows you to automatically send your recipients targeted messages without you having to do much work. It's all automated. And the best thing is that the emails are sent out at specific, optimal times.
With that said, you have to be careful when automating your emails. While automation in email marketing can work like an absolute dream, you don't want to make them too impersonal. To that end, you can use a tools to segment your email list. This means you can send tailored emails to different groups of people. By doing so, your conversion rates should theoretically go up. For example, you can segment according to location, past buying habits, age, and more.
Personalized Product Recommendations
In 2019, you no longer have to manually create product recommendations based on assumption or wild speculation. Meanwhile, your customers no longer have to receive product recommendations that do not actually interest them.
Personalized product recommendations software allows you to put the right products in front of the right customer using collected user data. For a good example, take a look at Amazon's Customers Also Bought section. This is automated personalized product recommendations in action. It looks great and it works.

You could choose to personalize your product recommendations according to related items your other customers have purchased, or you could base them on the individuals' own browsing/buying history. It's up to you. Either way, automating this process requires a lot of hard data, most ecommerce platforms include UpSell & Cross-Sell features to help you out.
Basing your recommendations on a customer's search queries is a smart idea because you're re-marketing to them, showcasing your inventory, and encouraging them to add more to their order. They've already shown an interest in similar products, but perhaps they just need a bit of a nudge to go ahead and make the purchase.
Automated personalized product recommendations increase revenue (by a whopping 300%, according to eCommerce marketing statistics) and boost customer satisfaction. When you target the right shoppers with the right products, your store will always benefit.
Push Notifications
Push notifications are super popular with eCommerce stores because they're super popular with your customers. In fact, statistics show that they have a 90% open rate. Push notifications keep them up to date with new products and remind them that they've still got items in their cart. The best part is that your customers have already opted into your push notifications, which means you just need to keep sending them the right ones.
The next best part is that they can be automated. Whenever you wish to announce something, such as a new sale, you simply send your push notifications out to a segmented audience who then decide if they want to take action or not. If you want to get started with push notifications, you can use a tool like Sales Pop right now.
Here are some ideas for how you can use push notifications in your online store:
Promote new products — You can automate this process by creating segments based on purchase history, as well as on-site activity. Do this with any products that get specific customers excited. For example, if a buyer has shown interest in an upcoming new book by their favorite author, send them a push notification when the book is available.
Announce a sale — If you choose to do this via push notifications, don't forget to create urgency by setting up an expiry time for the sale.
Create personalized offers — If a shopper has been browsing a product for a few minutes, they're clearly interested. So why not send them a push notification that offers them, say, a 15% discount if they buy in the next 30 minutes? This is a great way to boost sales, and it requires hardly any work from you.
3 Things You Shouldn't Automate
As we mentioned earlier, even though it feels good to have software do all the work for you while you sleep, it's really important that you don't get carried away and automate everything in your marketing strategy. Here are 3 things you shouldn't automate:
Your Customer Journey
The sales funnel, also known as the customer journey, requires delicate handling. You need to work out ways to respond to different customers who are at different stages of the funnel. There are 3 main stages in a sales funnel:
The awareness stage
This is the top of the funnel, and it's a shopper's first point of interaction with you. You don't need to go in for the sale just yet, but you should look to 'warm' your customers up so that they begin to see you as an attractive solution to their problem. According to Adweek, 81% of your consumers carry out research before making a purchase.
Dig deep into your customer data, find out who your target audience persona is, identify any potential weaknesses in the way you grab leads, and then use social media to create a buzz around your store. Optimize your content with the right keywords and create blog posts that raise awareness of your brand.
The evaluation stage
This is the middle of the funnel, and it's where things can get really delicate. Your goal here is to educate shoppers on your products and create in-depth content that shows them you've got the best solution.
You might want to create content that compares your product with your rivals. For example, you might want to create virtual reality videos of your products so that prospects can interact with them from the comfort of their own home. This alone will improve brand perception and might put you in pole position as leads weigh up their options.
Get involved on social media and respond to comments personally. People will definitely appreciate it.
It's also during the evaluation stage that you'll need to launch a guest blogging campaign. This is when you publish blog posts on a related website in your niche, as part of a partnership. The aim is to position yourself as the expert and drive more traffic to your website. For guest blogging to be successful, you need to write the perfect pitch — and this is something you can't really automate.
What's really important during the evaluation stage is that you create a lead magnet — such as an eBook — that gets shoppers to make a small commitment to you. This is key because the last thing you want is for prospects to show an interest in your products before buying from a rival.
The purchase stage
At this point, the shopper is ready to buy but something is still holding them back. Make sure to optimize your call to actions with commercial intent keywords, such as "limited time only" and "affordable." Create personalized demos that target specific decision makers who are stalling. Use livechat tools to start 1:1 conversations in real time with your customers.
You can also use social listening to find conversations people are having about your brand. Join in the conversation and clear up any issues. Check out what Reebok did in this situation as an example: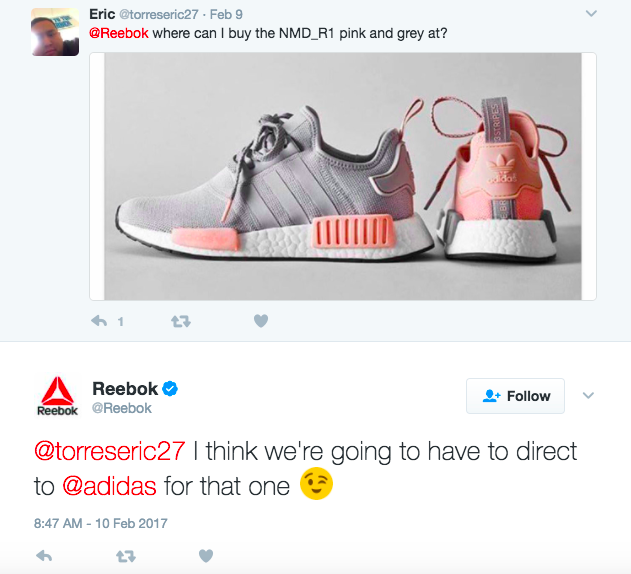 As a last resort, you could even arrange a phone call with prospects who have abandoned their carts but who otherwise appear to be good leads.
For each stage of the customer journey, check your analytics and data, find drop-off points, and work out ways to target the right people at the right time.
Looking After Loyal Customers
True, you can automate some aspects of this. But to go above and beyond what your rivals are doing, it's really important that you build proper, human relationships with your loyal customers. The human connection is still so important online. When everything else seems automated, it's key that you show your loyal customers that you really do appreciate their custom and that you're not just a faceless entity who wants little to do with them.
Create cool, funny and engaging personalized videos that thank them for their continued support. Ask them for feedback and make sure they know how much it means to you. It's their feedback that makes your store what it is. You could also create giveaway competitions for your most loyal customers only and offer special promotions, discounts and coupons. Make sure that all promotions, discounts, and coupons are relevant to the particular buyer and not simply products you just want to push.
Analyzing Your Campaigns
What's working and what isn't? While automating tasks is fun and efficient, you shouldn't rely on it too much. Make sure to manually analyze your campaign, spot trends and weaknesses, and make the right changes. Otherwise, your campaigns simply won't improve. Here are some of the analytics you should be monitoring:
Website analytics
Use Google Analytics to track where your traffic is coming from, what content people interact with the most, and what could be causing high bounce rates. Google Analytics can also help you monitor which countries your traffic is coming from. If you discover that you're experiencing lots of traffic from Japan but don't currently sell your products there, it may be time to launch an overseas marketing campaign.
Perform A/B tests
How strong is your call to action? How compelling are your headlines? How about product images — are they located in the right place? Are videos intended to boost conversions actually weakening them? All these questions are worth asking, and you can answer them by conducting experiments and tweaking as needed. When you test any element, test it in isolation. For example, when you make changes to your images, don't make changes to anything else in your store. This way, you can see how effective your changes really are.
Email analytics
As we explained earlier, software like MailChimp can help you automate your email marketing campaigns. In addition to that, you can use it to keep tabs on key metrics such as click-through rates and open rates. That data can come in handy for improving your campaigns, such as crafting better headlines and calls-to-action. While MailChimp is great for segmenting your list, crafting emails that engage and hit the spot is all on you.
Analyzing your campaigns often requires you to go deep within your data. Here's an excellent resource that can help.
Conclusion
Hopefully you now understand why automation can work like a dream, as well as why carrying out some tasks manually still matters in eCommerce marketing. You just need to find the right balance. While the "robots" can make your life so much easier, there's nothing quite like the human touch. Make sure you don't forget it.