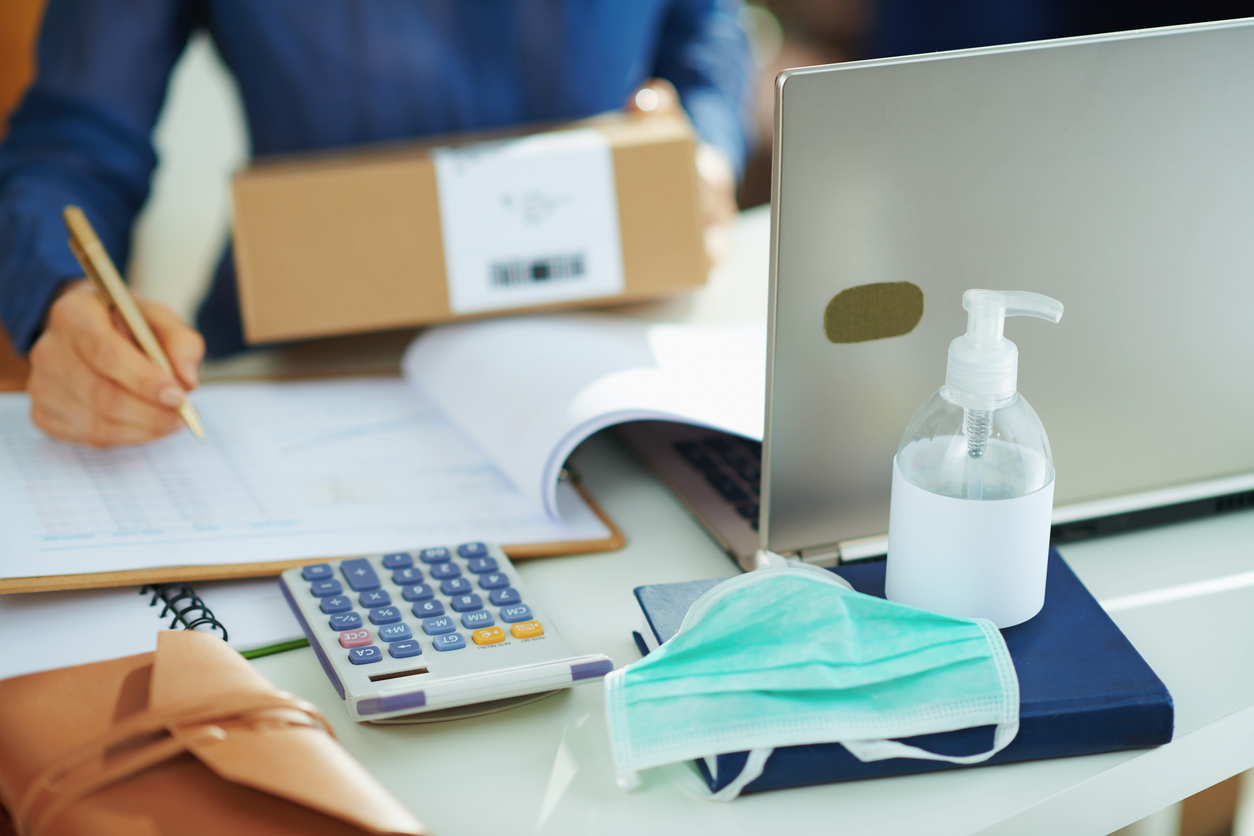 It's fair to say that those of us who have lived through the COVID-19 pandemic will see the world as a life before COVID-19 and life after COVID-19. The pandemic is changing our behaviors as individuals and is changing our behavior as groups. Nowhere has this shift been seen more than in people's shopping habits.
This shift is not something that was seen solely in first world countries. It has also been seen in developing countries. In some developing countries, e-commerce was gaining traction pre-pandemic. However, the inability of people to go outdoors coupled with the ingenuity of retailers needing to get their products sold has sped up the development of e-commerce in these lands.
How Will E-Commerce Shopping Trends Change Post COVID-19?
If your visits to the grocery store or other shopping outlets reflect mine, they are few and far in between. Before every grocery store visit, I asked myself, do I need to go out?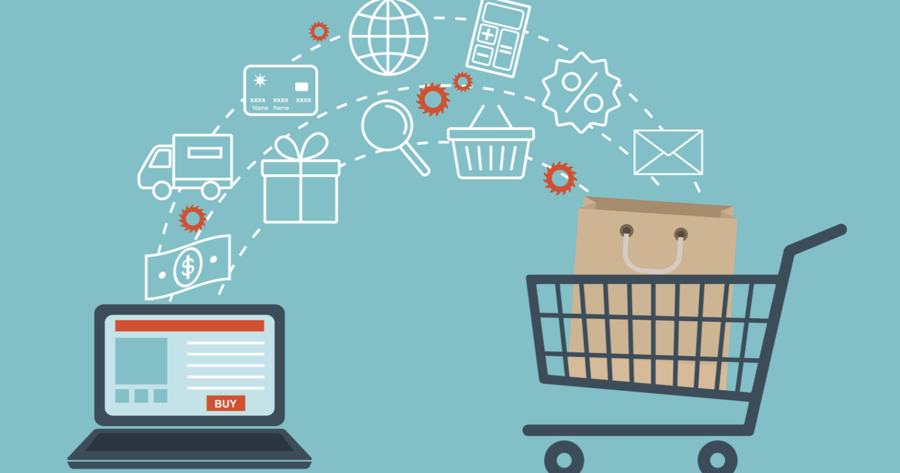 This made me think about what the future of buying will be even after COVID-19 is a thing of the past. How drastically will individual shopping behaviors change in the short term and the long term? I especially was thinking about this as it relates to e-commerce and the impact that the behaviors created because of COVID-19 will have on global retail. It's an interesting exercise to contemplate what popular shopping centers and boulevards will look like in six months to one year.
We are seeing changes not only from the big-name retailers but also from mom and pop stores. Local hardware stores, grocers, bookstores, and even ice cream shops are now allowing people to purchase items online and have them delivered to their door.
Entrepreneurs realize that their future depends on the creative solutions they come up with to respond to the concerns of their customers. This means thinking outside of the box in keeping supply chains intact.
Just a few months into the COVID-19 pandemic and customers have already changed their priorities on the things that they will buy, the things they will stock up on in their homes, and the purchases they no longer see as priorities. Clothing, luggage, briefcases, cameras, and other travel related items and outdoor gear are no longer seen as a priority. The sales of these items have dropped significantly.
Conversely, bread machines, gardening equipment, hygienic products, power generators, over-the-counter medications for cold-related symptoms, work-related software for telecommunications, VPNs, and security and nonperishable foods have become top sellers. Who would have thought that there would have been a time when toilet paper would be a sought-after commodity?
As individuals are changing what they buy and how they buy, entrepreneurs who have been able to differentiate themselves from their competitors by offering their clients an easy way to order products online, a secure payment portal, and quick and inexpensive delivery are the ones who are breaking away from the pack. Many e-commerce retailers realize that it's not just the experience they offer but the way the experience is perceived by individual customers that is affecting their sales.
Ludovic Rembert from Privacy Canada explains that customers are concerned about their online privacy and security more than ever. With cyberattacks growing worldwide during and after the pandemic, security measures such as installing a VPN that offers solid encryption and using secure browsers are some of the first steps that need to be taken to protect your identity and hide your online activity from your ISP and hackers.
Providing a Clearer Understanding of Digital Transformation
You have likely heard the term "digital transformation" used to mean several things. However, because of the pandemic, we have a defined picture of how it looks and what its impact is on customer's buying habits.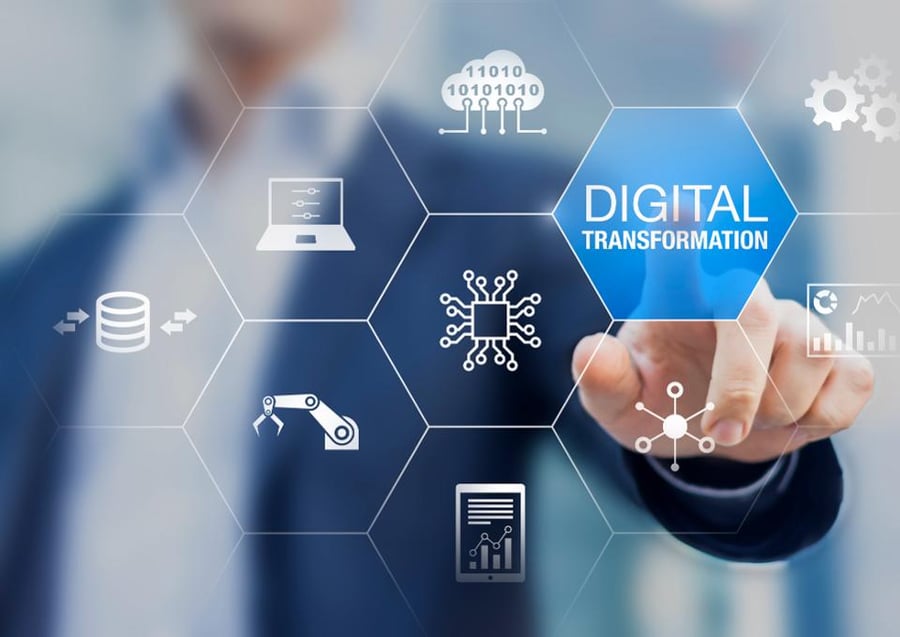 Businesses that offered e-commerce services pre-pandemic are reaping dividends post the start of the pandemic. While they may have needed to bolster up their infrastructure, they were not starting from zero. In fact, they had a head start on competitors who not only needed to create an e-commerce infrastructure but also had to convince customers that they could handle e-commerce responsibly.
The world was already leaning toward e-commerce and e-commerce analysis. E-commerce was already predicted to grow by billions of dollars over the next few years. What the pandemic has done is accelerate the speed with which businesses have to undergo a digital transformation.
Currently, customers are using e-commerce for up to 35 percent of their purchases. Businesses that offer a strong digital experience will probably hold on to the customers they have and attract others. This will help them better weather the storm from the upcoming economic downturns.
Consistency is king in digital transformation. A company that offers e-commerce must be able to consistently convey their message, consistently interact with customers, offer a consistent and reliable form of financial transaction, and serve as a trustworthy guide for their customers.
E-Commerce Trends by The Numbers
As soon as retailers were forced to shut their doors, customers had e-commerce thrust upon them. The Salesforce Global Shopping Index between Q1 2019 and Q1 2020 had 16 percent growth in digital traffic for retailers. There was also four percent growth in the average spent per visit.
Before the crisis, there was already a consistent uptick in mobile use for e-commerce. However, in Q1 2020, mobile e-commerce jumped by 25 percent. In the United States there was a 28 percent growth in e-commerce related mobile activity.
How are customers spending their money? There was a 51 percent spike in home goods sales. Active apparel and games and toys followed with 31 percent and 34 percent year-over-year growth, respectively. From March 10-20, e-commerce for essential goods, such as personal care products and food, skyrocketed upward by a phenomenal 200 percent.
What Will Happen to E-Commerce When Things Get Back to Normal?
The economy is demanding that e-commerce technology follow suit. Some executives worry that the growth that is being seen in e-commerce is temporary and that things will return to normal once the medical community gets a grip on COVID-19.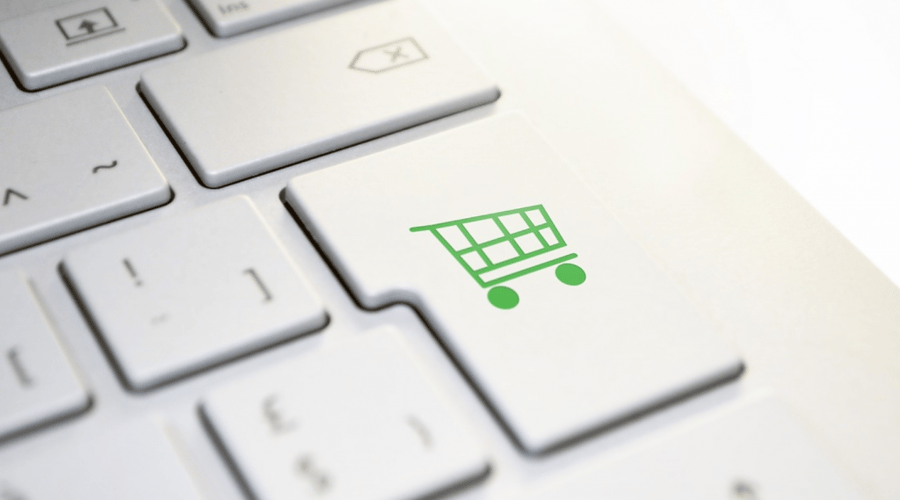 The problem with that thinking is that we do not know what normal looks like anymore. Therefore, the phrase "new normal" is on everyone's lips. The world is different now. The genie is out of the bottle, and it does not seem like it will go back anytime soon. The longer the pandemic lasts, the more ingrained buying behaviors and ways of thinking become. I believe it is fanciful to think that changes in shopping trends are temporary.
Even as businesses are opening up across the country, guidelines on PPE and social distancing behavior are being enforced. With time, they might ease, but it is likely that they will be with us in the foreseeable future.
For the retail field, it is no longer a matter of if you build it, they will come. Coronavirus has shaken the general population to its core. The fear of contamination will not go away tomorrow.
Just think about what it will be like over the next six months purchasing discretionary products like jewelry, electronics, clothing, and furniture. When given the option to purchase a product from the comfort of their home or to go out donning a mask and gloves while waiting outside of grocery stores or retail stores in long lines, it's fair to say that many shoppers will choose the former option. E-commerce will continue to grow.
COVID-19 is one of those seismic events in history that tie humanity together with an emotional string that impacts beliefs, mindsets, norms, and behaviors. We are creating new and permanent routines that will serve as the basis for the new normal.
E-Commerce Fraud and COVID-19
Something that doesn't change is that fraudsters follow the money. E-commerce businesses have seen a drastic increase in activity across all platforms. Since early January, according to Global Newswire, there has been a 50 percent increase in the percentage of fraudulent payments.
Cyber criminals are jumping on changing patterns of behavior and an overall sense of confusion as many businesses are for the first time offering their products online and many customers are for the first time being forced to buy the things that they need online.
Fraud attempts are primarily targeting retail segments. Their focus is on large ticket items, such as televisions and laptops. However, fraud is also being seen in the gaming industry. There has been an increase in credential stuffing. This is where a cyber-criminal will take several usernames and passwords that they have probably gained from a phishing scam and attempt to verify the validity of the information they have stolen.
Account takeovers for e-commerce customers has also seen a substantial rise. Not only does the customer risk losing money, but it also affects the customer's relationship with the e-commerce merchant. Estimates show that over 50 percent of customers who are affected by these types of scams opt to close their account or take their business to another vendor.
Chargebacks are another type of fraud that is growing. With this technique, a customer makes an online shopping purchase with their credit card and then requests a chargeback from their bank after they have received the product from the e-commerce merchant. This is done as opposed to contacting the business where the purchase was made.
How You Can Protect Your E-Commerce Store from Fraud?
Because of the deluge of transactions e-commerce retailers are dealing with, their analysts cannot keep up with unusual activity and fraud signals. Many e-commerce businesses are using antiquated systems that are generating false positives that lead to them rejecting long time loyal customers who are legitimately looking to purchase something. This can lead to the loss of a customer.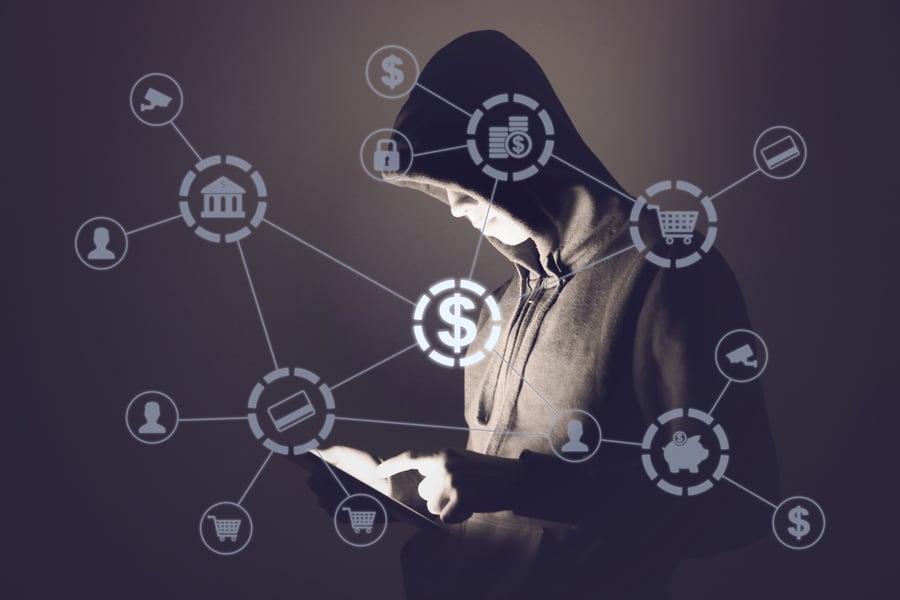 Some marketers are working with real-time identity trust networks that use supervised and unsupervised machine learning algorithms designed to give a personal response to an individual transaction request in milliseconds. These trust networks can gain insight into the buying habits of individual customers and then employ learning techniques and algorithms to fine-tune identity trust for their customers transactions.
When retailers can prioritize trust over risk, the number of false positives they get are reduced. This gives them the ability to both strengthen fraud protection and improve their customer's experience. These two things are some of the most important areas in e-commerce strategy.
Predicting the Future Coronavirus Related E-Commerce Trends
There is a proverb that says that a man who could see three days into the future would have wealth to last a thousand years. Insight into future coronavirus related e-commerce trends will undoubtedly make fortunes for many. Here are some factors that could affect these trends.
A Customer's Preference for Convenience Over Price
Customers are quickly becoming accustomed to the convenience of shopping online. They are developing new habits that will probably become persistent. We may expect this to affect how people purchase essential products, fresh foods, and beverages.
Concern about a Pandemic Resurgence May Lead to Continued Social Distancing
There is an unspoken feeling among many that in the short term we may see a resurgence of the coronavirus. This may lead to greater focus on social distancing and personal hygiene, which will dissuade people from shopping in brick-and-mortar stores and encourage continued online shopping. This could lead to a reinforcement of behavioral changes that affect shopping trends for the long-term.
Online Shopping Competition Will Grow
Businesses will fight with each other to gain new customers and keep their existing customers. They may do this through loyalty programs, promotions, and an expansion of the products or services they offer. As competition increases, customers may use price engines to find the best price on products.
New Demographics Will Start to Shop Online
The elderly population is considered vulnerable to COVID-19. They may be in self-imposed quarantine longer than the general population. In the United States, people over 65 represent approximately 15 percent of the population. Many are turning to e-commerce as a safe way to get the products and services they need.
COVID-19 has forever changed e-commerce. As with all major shifts, there will be winners and losers. Businesses that can read current trends, predict future trends, and protect themselves from cyber-crime are the ones that will have the greatest chance of weathering these changes.