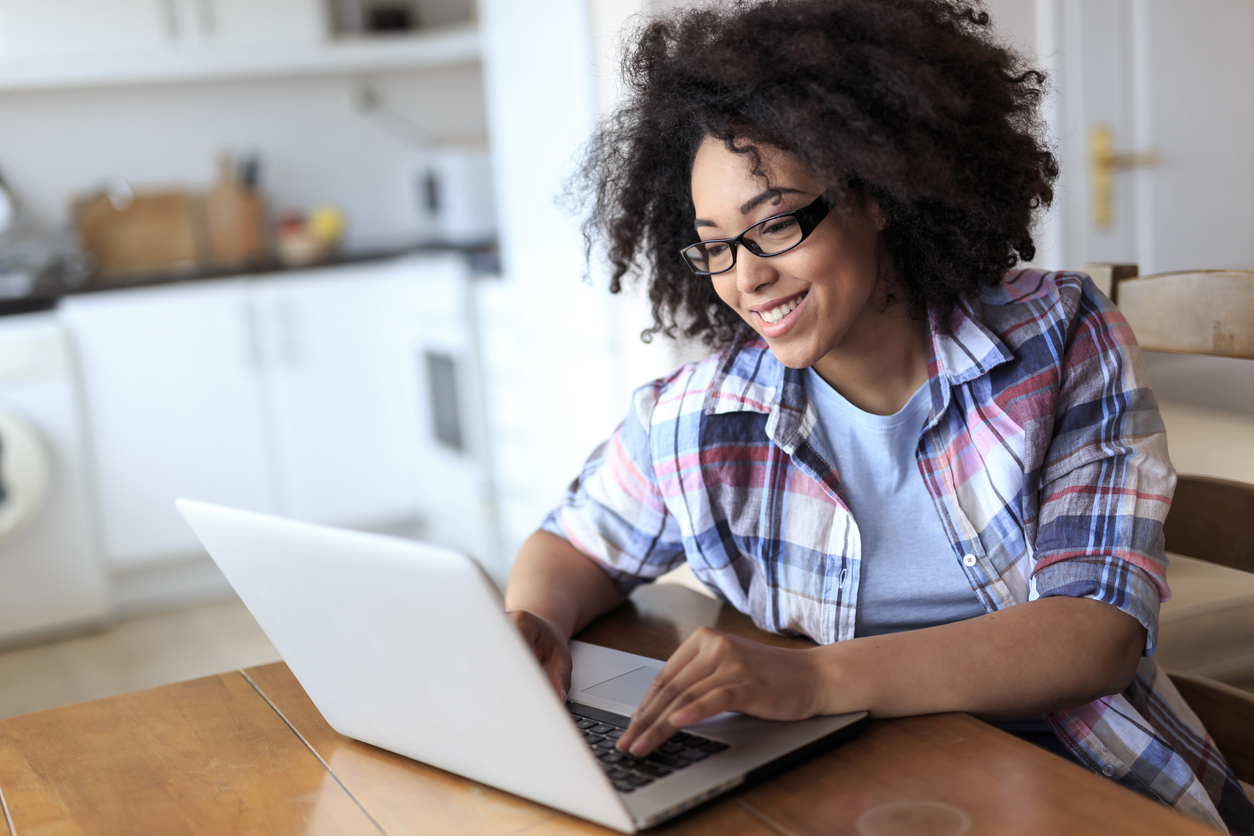 Email lists are a great way to get in front of potential customers. You can use them for everything from product launches and discounts to newsletters with interesting articles, tips, and tricks. The key is to give people something they want in return for their email address.
Traditional marketing channels for eCommerce can be quite expensive — or offer delayed gratification.
For example, SEO and social media can take months or even years to show results, and PPC can prove to be quite pocket heavy if your eCommerce business runs on low margins.
Email marketing, on the other hand, is relatively inexpensive and gives you instant feedback about which content resonates best with your audience.
In this article, we'll show you how to use email signatures in your eCommerce marketing efforts. We'll also explain why email signatures are such a powerful tool and how they can help you improve your conversion rates.
Why Email Signatures?
Email signatures are a great way to reach customers directly and for free. It's a way for you to connect with them on an individual level, build trust, create some buzz about your brand and encourage them to engage with you further.
The problem is that most people don't know how to set up their email signatures properly. They don't take advantage of all the benefits of using an email signature in eCommerce marketing.
Email signatures help you get your brand in front of people who may not even know you exist and close the gap between your website and your customers' inboxes.
You can add a link to your blog or newsletter or even include an image of one of your products. They're also great for promoting new products/services or special offers that'll help increase sales without sending out an entire email campaign.
Your email signature should include the following information:
Company Name: This should be included by default.
Company Logo: This is not necessarily required, but it is helpful if available.
Contact Information: This includes a phone number, physical address, and website.
Social Media Links: Add links to Facebook, Twitter, and Instagram if you have them.
Here are some tips on how to use email signatures in eCommerce marketing:
Describe your business.
Write a short description of your business or service. Include the benefits of using your products or services and their value to people's lives. For example, "Our store provides high-quality products for affordable prices."
Include social media links.
Social media is another great way to connect with customers and provide additional value. Include links to your website and social media profiles so that people can easily connect with you on Facebook, Twitter, Instagram, or any other platform where you have an audience.
This will help connect people with more information about your business. It will also make them aware of other products or services you offer, which could be beneficial for them.
Get them to act.
Include a call-to-action (CTA) button at the bottom of your signature like "Click here" or "Shop now." This will encourage visitors to click on it and visit your website immediately.
Add contact information for your customers.
Give customers the ability to contact you with questions or concerns about their purchase or order. Add a phone number so that customers can easily reach you if they need assistance or want to ask questions about their order. Also, add an email address so that customers can reach out via email anytime they want.
Is Email Marketing Worth It?
Email marketing is one of the most effective and time-tested ways to engage with your customers and get them to take action. It's also a great way to increase your Average Revenue Per User (ARPU), as it increases conversions and repeat purchases.
While email marketing can be used for many different things, eCommerce is one of the most important uses. Ecommerce businesses have a lot of potential customers, but they also have a lot of competition. To stand out from the crowd, eCommerce merchants need to find ways to engage their customers and get them to take action on their websites more often.
Email marketing helps businesses accomplish this by providing a low-cost channel with low overheads to regularly communicate with their customers and prospects. These emails can include offers, tips, and helpful information that encourage people to return to the store again and again (and spend more).
Also, you can send emails on any device or browser, so it's accessible to all users, regardless of device or location.
Email is intertwined with eCommerce since you send transactional emails throughout a customer's journey anyway.
The following are the most common types in eCommerce:
Transactional Emails
These are the automated emails you send to your customers based on their actions, such as when they purchase something or sign up for your newsletter. Transactional emails can be simple and short, but it's important to give them some personality to not come off as purely transactional.
Welcome Series Emails
These are the first few emails you send to new subscribers that welcome them, introduce yourself and your brand, and show them how to get the most out of their subscription. It's essential to use welcome emails as an opportunity to build rapport with new subscribers so that they feel like real people instead of just another number in your database.
The Curation Email
This type of email is sent after a customer has had their first shopping experience with you, whether through browsing or adding items to their cart but not making a purchase. This email should contain information about what other customers have bought and recommendations for similar products that may interest them based on their previous purchases or browsing history.
The Engagement Email
This email is sent once a customer has engaged with your business for at least two weeks. It's designed to keep them coming back for more, either by trying out new products or revisiting old favorites from your store (or both). This can be done by sending out a coupon code or discount voucher for free shipping or offering them a free gift for signing up for your newsletter. You can also automate this part with popular email marketing software like Mailchimp and Moosend.
Plus, there are other kinds for specific use cases, like referral emails, cart abandonment emails, upsell emails and more.
While some emails are transactional, others are a part of a customer's journey. So, they don't come off as "salesy" and promotional if done right.
Transactional Emails and Email Signatures: A Fiery Combo
Since transactional emails have high open rates, you can use this real estate space to promote your business and build a brand.
Suppose you're sending a transactional email, such as an order confirmation or shipping confirmation email. In that case, it makes sense to use this real estate space for something other than just your business name and address.
Email signatures allow you to add a personal touch to your store's marketing efforts by including a branded call-to-action (CTA) link in the signature that takes users back to your homepage or another landing page.
You can also add links to social media accounts, like Facebook and Twitter, so that shoppers can follow you on these platforms easily.
Email signatures are a standard feature in email clients like Gmail, Outlook, and Apple Mail. They're visible whenever you reply or forward an email. So if you want to make sure that your recipients see something from your business, then adding it as an attachment is a good idea.
But there's another reason why transactional emails are such a good fit for promotional content: they're already being read by people who have a reason to open them! So they don't need any extra incentive to do so!
How to Make the Best Use of Email Signatures
Email signatures are a great way to introduce your brand to customers, but they can also serve as a reminder of your company's purpose and mission. They're even a great way to promote your brand and increase customer loyalty.
There isn't one definite answer to what makes for a great email signature. It's best to A/B test different ideas to see what works best for your line of work. But in general, here are some tips that will help you effectively use email signatures in eCommerce marketing:
Personalize Your Signatures
Personalizing your email signature is one of the best ways to increase engagement with your customers. It shows them that you care about them as individuals, encouraging them to do business with you again in the future.
Promote Your Products & Services
Email signatures are a great place to showcase your latest product brochures and promote products and services that are relevant to your customers' needs and interests — especially if they're on sale or have special offers at the time of sending the email. Include links where possible so people can easily find out more about what you're offering right away.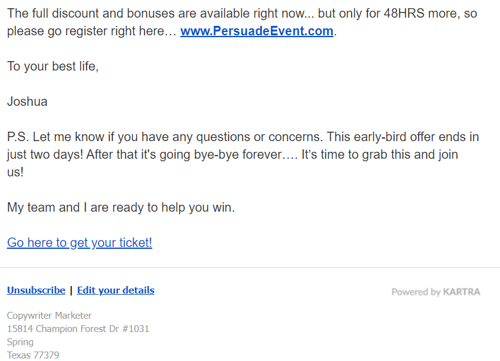 Keep Them Short and Sweet
Your email signature should not be longer than five lines. The point is to provide the most relevant information about your business in the shortest possible time. You can include links to related websites, social media pages, or your email address to make it easy for people to get in touch with you.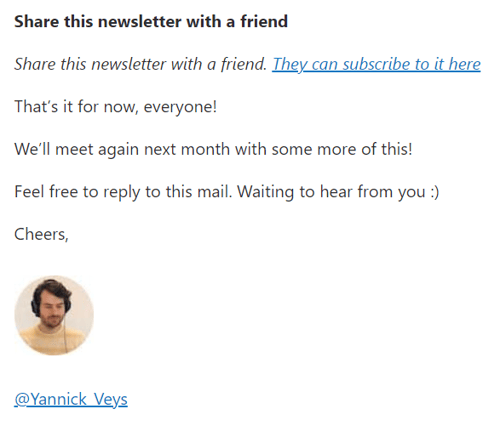 Include Your Contact Information in Bold
Your contact information must be readily visible so everyone can easily see it when they open their emails. To ensure that no one misses it, include it in bold at the top of your signature so it stands out from all other text on the page.
Check for Spelling and Grammar
A badly-written email signature may give off an unprofessional image or offend some people by misspelling their names or using improper grammar. Make sure everything is spelled correctly and grammatically correct before sending it out into cyberspace!
Use a Call-to-Action (CTA)
Add a CTA that encourages customers to buy or sign up for your newsletter at the bottom of the email. This will encourage them to take action immediately and give them easy access to your site or app.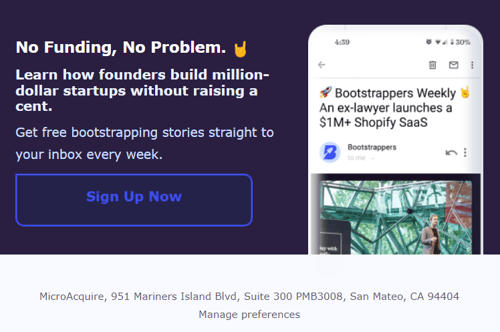 Link to Your Blog or Podcast
If your business has a blog or podcast, you should be taking advantage of those channels and their content. Linking to these resources will help people learn more about your business and get more in-depth information.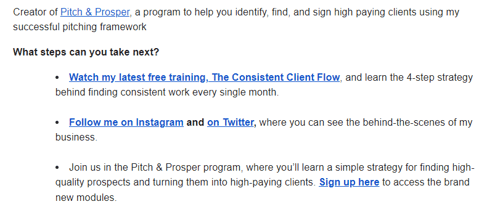 Add an Image from Your Website or Social Media
Your website or social media channels will often already have high-quality images that represent your business. You can use these images to your advantage in your email signatures. This will help people find you on the web and connect with you on your social media channels.
Include Contact Information for Customer Service
This can be especially important if you sell products online that are difficult or impossible for customers to return on their own (like furniture). If someone has trouble with their purchase, they'll want someone who can help them fix it right away — so make sure there's a phone number or email address available immediately if needed!
Conclusion
Email signatures are a great way to keep your brand visible after customers have left your website. They're also an easy investment that can bring significant results.
For example, adding a link to your email signature can help you promote your social media accounts. It's more work than simply checking a box in an email account, but it will pay off over time.
It's a commitment of time, yes – but one that can pay huge dividends. With the tips shared above, you should already be on the right track. Good luck!