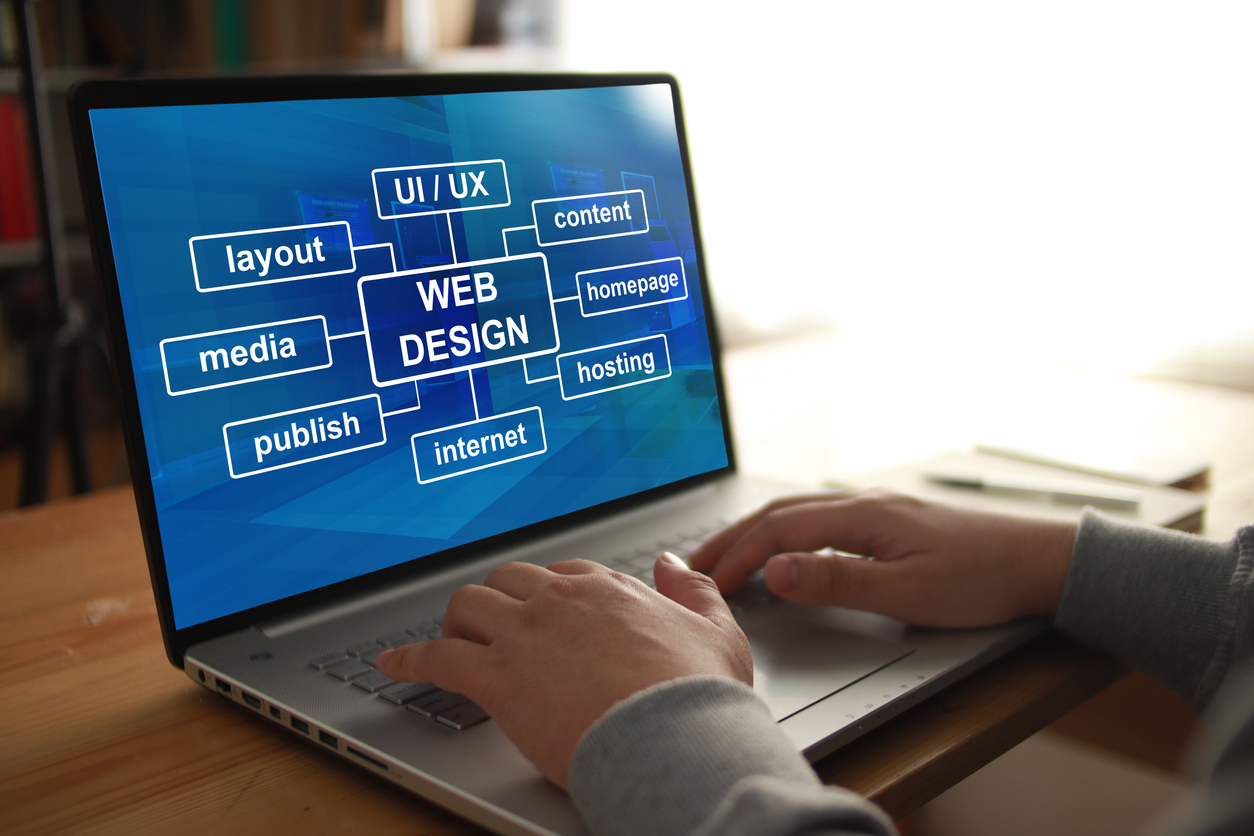 Good web design is essential for eCommerce businesses looking to improve their online presence. In this article, we'll take a look at 23 ways that you can enhance your website's design to boost engagement and conversions.
1. Create a branded look and feel.
Your eCommerce site should have a consistent look and feel that reflects your brand. This extends to your digital marketing as well – all of your materials should be visually aligned, from your website to your social media posts.
For example, if you're selling high-end fashion, your site should look like a luxury retailer. If you're selling pet supplies, your site should have a playful, fun design. You should spend some time thinking about your brand's personality and how you want to communicate that through your website design. If you need to reach out to professional graphic design service providers for some or all of this content, doing so might make a massive difference to how your brand looks and feels to people.
2. Use high-quality images.
Images are a key part of any online presence, especially eCommerce. They help to convey the tone and feel of your brand and can also be used to generate interest in your products. Make sure to use high-quality images that are correctly formatted for the web.
You can also use images to create visual stories about your products. For example, if you're selling a new type of bike, you could create an image series that shows the bike being used in different scenarios.
3. Use videos.
Video is becoming an increasingly important part of online marketing and can be a great way to show off your products and promote your brand. Videos can also be used to generate leads and increase conversions.
Videos don't need to be expensive or high-tech.
You can create simple videos with your phone or webcam and even use animation or motion graphics to add interest. Be careful with how often you use video, however, because the use of video can slow down a site.
4. Create a strong homepage.
Your homepage is one of the most important pages on your website. It's the first thing users will see, so make sure it's well-designed and informative. It should quickly and clearly convey what your site is about and what products or services you offer.
Also, try and create a multilingual website so that customers who are proficient in other languages can still grasp the message you want to convey when they land on your home page.
When someone arrives on your homepage, you want them to take the next step – whether that's subscribing to your email list, buying a product, or exploring your site further. So make sure your CTA (call-to-action) buttons are obvious and easy to find.
5. Use clear navigation.
One of the most important aspects of a good website is clear and easy navigation. Your users should be able to quickly and easily find the information they're looking for.
Make sure your menu bar is easy to see and use, and that all of your pages are linked correctly. You may also want to include a search bar so users can query your entire site.
6. Use clear and concise text.
Text is a key part of any website, especially eCommerce sites. You need to use clear and concise text that immediately tells users what you're selling and why they should buy it. Long blocks of text can be overwhelming and lead to users leaving your site without buying anything.
An example of this might be using a tagline that reflects what you're selling. For example, if you're selling shoes, you might use the tagline "The best selection of shoes online."
7. Use call-to-action buttons.
Call-to-action buttons are an essential part of any eCommerce website. They help to guide users through your site and encourage them to take action – usually by buying something. Make sure your call-to-action buttons are clear and easy to see and that they stand out from the rest of the page.
Your CTAs are also an opportunity to increase your conversion rate. You can use phrases like "Buy now" or "Add to cart" to encourage users to take the next step.
8. Use testimonials.
Testimonials can be a great way to build trust with your users. They show that other people have had a positive experience using your site, and can help encourage users to buy products or services. Make sure to use genuine testimonials from real customers.
Don't be afraid to ask for testimonials from your customers. You can use a tool like Yotpo or SendOwl to gather and display customer reviews on your site. Also, don't be afraid to use testimonials in various places throughout your website. The more places you have them, the more likely users are to see them.
9. Use social proof.
Social proof is a psychological phenomenon that encourages people to do something because other people are doing it. It can be used to encourage users to buy products or services or to sign up for your email list.
You can use social proof in a number of ways, including testimonials, reviews, and social media widgets. Social proof is important for both branding and conversions because people take the opinions of strangers online as seriously as they would a recommendation or suggestion from friends and family.
10. Use urgency and scarcity.
Urgency and scarcity are two of the most powerful psychological principles. Urgency encourages people to take action now, while scarcity encourages them to act before it's too late.
You can use urgency and scarcity in a number of ways, including limited-time offers, countdown timers, and stock indicators. Make sure the urgency and scarcity you use are relevant to your target audience and that it's updated regularly as the kinds of urgency-creating messages you promote should change with the offer, holiday, etcetera.
11. Use social media.
Social media is an essential part of any digital marketing strategy. It's a great way to connect with customers and promote your brand. Make sure you're using social media effectively and that all of your materials are aligned with your branding. It is important to have social buttons on your website so that people can easily navigate to your social media pages.
12. Use mobile-friendly design.
Nowadays, more and more people are using mobile devices to access the internet. That's why it's essential to have a mobile-friendly design for your website. Your users should be able to easily navigate your site and buy products or services no matter what device they're using.
You can use a number of tools to test your website's mobile-friendliness, including the Google Mobile-Friendly Test and the Mobile-Friendly Checker. Keep in mind that Google will penalize those sites which do not work well across a variety of screen types and browsers.
13. Use email marketing.
Email marketing is still one of the most effective ways to reach customers. Make sure you have a strong email marketing strategy and that all of your communications are well-designed and consistent. Giving people an easy way to sign up for your mailing list on your website is a great way to start.
14. Use compare tools.
One of the best ways to increase sales is to show users how your products compare to those of your competitors. Use compare tools on your site to highlight the benefits of buying from you and show users why your products are the best option. When you compare your products and services for people, you give them a reason to buy from you.
15. Use landing pages.
Landing pages are a great way to increase conversions. They're designed to capture the attention of users and encourage them to take action, usually by buying a product or signing up for a service. Make sure your landing pages are well-designed and informative and that they include strong call-to-action buttons.
16. Use popups.
Popups can be a great way to capture the attention of users and encourage them to take action. They can be used to promote products or sign up for services, or simply to increase awareness of your brand. Make sure your popups are well-designed and not too intrusive.
For instance, you can use a popup to ask people to sign up for your email list. You can also use things like exit-intent popups to capture the attention of users who are about to leave your website.
17. Use live chat.
Live chat can be a great way to connect with customers and answer their questions. It's a personal and interactive way to communicate with users and can help to increase sales and conversions. Make sure you have a live chat system in place and that it's staffed by knowledgeable and friendly employees. Live chat is good for those customers who need help with their purchases or have general questions about your products or services.
18. Use cross-selling and upselling.
Cross-selling and upselling are great ways to increase sales. They involve recommending products or services to users that are related to the ones they're already interested in. Make sure your product recommendations are relevant and helpful and that they don't seem too pushy.
19. Use infographics.
Infographics are a great way to communicate complex information in a clear and concise way. They're also a great way to engage users and increase traffic to your site. Make sure your infographics are well-designed and that they highlight the most important facts about your products or services. Infographics are part of the "interactive content" trend that is changing the way web design is done. There are plenty of free infographic creators out there like Venngage and Piktochart.
20. Use fonts and colours.
The right fonts and colours can help to improve the look and feel of your website. They can also help to convey the tone and branding of your business. Make sure you're using fonts and colours that are appropriate for your industry and that they match the overall style of your website. Don't forget that the colour of your text can also have an effect on how users perceive your brand.
21. Use animations.
Animations can be a great way to engage users and explain the benefits of your products. Make sure all of your animations are well-designed and professionally produced. They should be used sparingly, however, or else they can slow down your website and annoy users.
22. Speed up your site.
If your website is slow to load, users will quickly lose interest. Make sure your site is fast and responsive, and that all of your pages load quickly. You can use tools like Google PageSpeed Insights to help you identify and fix any speed issues.
23. Use a responsive design.
A responsive design is essential for any website these days. It ensures that your site will look good and work properly on all devices, from desktop computers to smartphones and tablets. Make sure your website is using a responsive design, or else you're risking losing customers.
Conclusion
In summation, by following these tips, you can improve your eCommerce website and increase your online presence. Keep in mind that web design is always evolving, so make sure you're keeping up with the latest trends and technologies. Use this guide as a starting point, and experiment to see what works best for your business and your brand