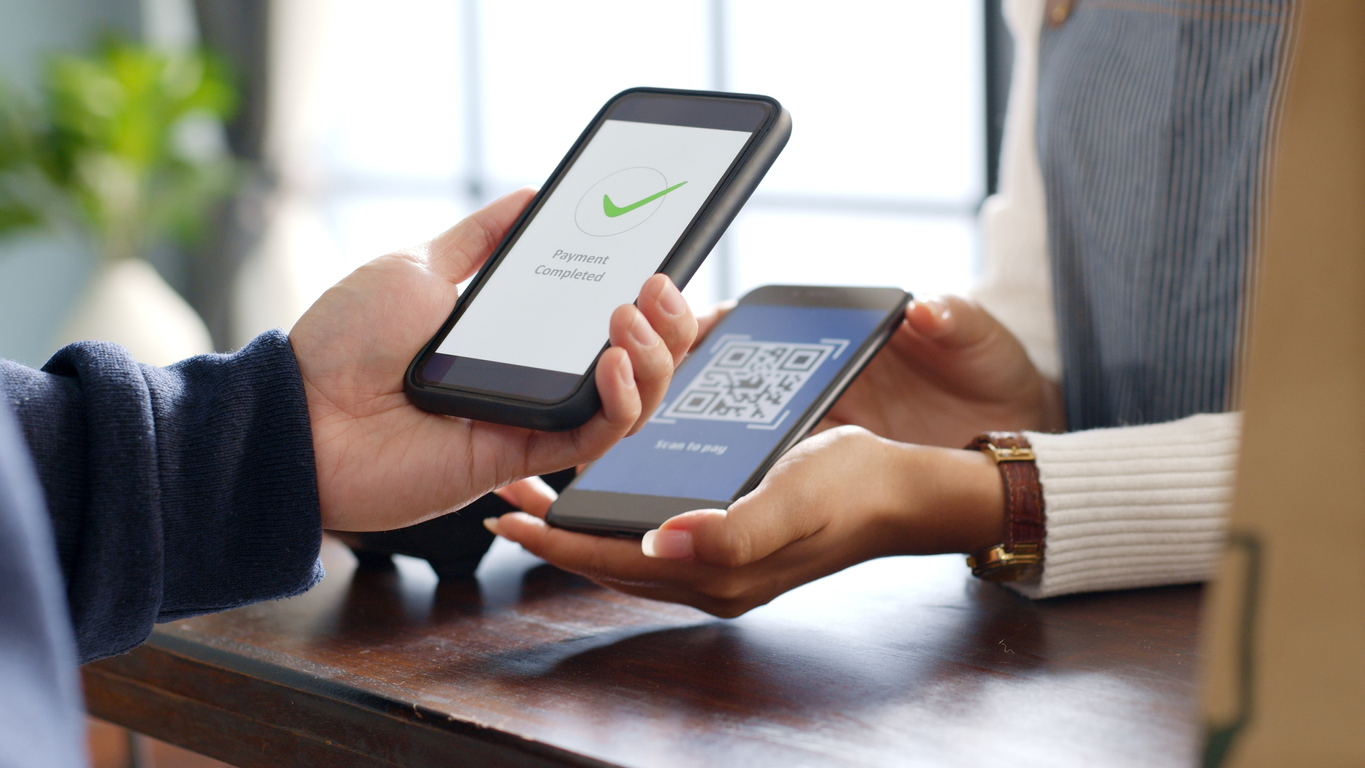 Whether you're talking about vehicles or working arrangements, "hybrid" is everywhere. It essentially means merging two concepts to create a better version of the original.
Hybrid shopping is another trend that will take the world by storm. It's a meshing of physical and digital shopping — and it's quickly gaining traction in a way that retailers will find hard to ignore.
According to the IBM Institute of Business Value, hybrid shopping is the number one buying method for 27% of consumers. It's even more popular among Gen Z; 36% use it as their primary shopping method.
But what exactly is hybrid shopping, and how do you facilitate it? That's what we're going to look at today.
What is Hybrid Shopping?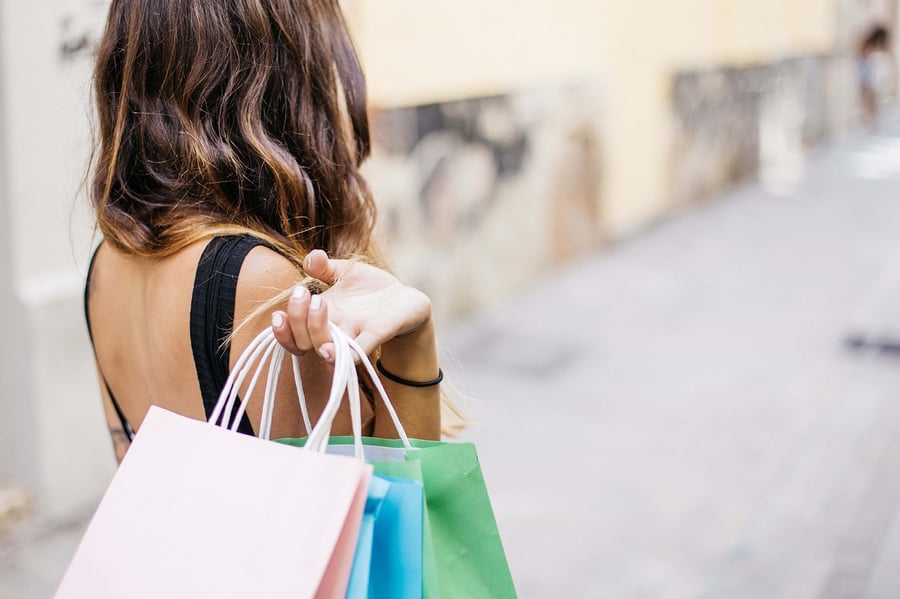 Hybrid shopping integrates technology into the brick-and-mortar shopping experience. Although the term "hybrid shopping" is relatively new, most of us have experienced it in the way of, for example, self-service checkouts.
In a move towards a more sophisticated hybrid shopping solution, businesses are now integrating more tech-enabled touchpoints into the customer journey.
Dynamic pricing is also being incorporated to enhance the hybrid shopping experience. This is a strategy where prices change in response to various factors such as demand and availability.
Oberlo claims there will be 218.8 million digital buyers in 2023, a 1.9% increase from 2022. While eCommerce shopping is undoubtedly gaining popularity, particularly since the pandemic, the IBM report mentioned above claims that nearly ¾ of consumers still rely on physical stores for their primary shopping method.
The rising popularity of online shopping and the ongoing need for a physical shopping experience make hybrid shopping the next logical step. Businesses can communicate with their customers at any point and vice versa. Push notifications, personalized product recommendations, and digital loyalty cards are all ways to create a hybrid shopping experience.
What Are the Benefits of Providing a Hybrid Shopping Experience?
Implementing hybrid shopping methods into your business can benefit a business by growing eCommerce sales and in-store sales. It also helps both customers and employees. Here's how:
Benefits For Employees
Employees can use technologies that enhance the customer hybrid shopping experience to learn new technology skills, such as data analytics or outbound lead generation strategies. These skills are fast becoming essential in the world of eCommerce. This means their employability, job satisfaction, and self-confidence can all get a significant boost.
Employees can also complete their jobs more efficiently with task automation and inventory tracking software. This frees up their time to concentrate on other areas of the business and develop their skills. They can learn in-depth about customer behavior, track and interpret patterns and data, and much more. With these tools, employees can personalize the shopping experience and be more productive.
Benefits For Customers
Your customers can benefit significantly from a hybrid shopping experience. The aim is to make shopping more enjoyable with personalized interactions, such as special offers and recommendations. It's increasingly important for customers to feel connected with brands. Showing relevant content to them and being available online via live chat customer service helps to achieve this.
Another big selling point for hybrid shopping is the convenience it offers customers. Between working, taking kids to school, and keeping the house clean, customers won't readily prioritize beauty product research, for example. With hybrid eCommerce, however, it becomes much easier to fit shopping into their life.
5 Ways to Create a Hybrid Shopping Experience
Are you ready to level up your business's shopping experience? Let's dive into five ways to integrate hybrid shopping into your business.


BOPIS (Buy Online, Pick-up In Store)
BOPIS is all about convenience. Customers can shop whenever the need or desire arises and pick up their order from your store. Many prefer this to shipping because the customer simply picks up their order whenever they're ready, rather than waiting for a delivery (and paying an extra fee).
Customers can benefit from special online discounts while still getting the physical shopping experience. They might also read product reviews or ask an AI chatbot for recommendations before purchasing, which would be more challenging to do with an in-store shop.
If you want to implement a BOPIS service, you don't even need to have all the stock in your physical store. You can order the products when you need to and notify the customer when they're ready. The short wait can make the process more enjoyable because the customers look forward to picking up their new products.
QR Codes
QR codes aren't a new invention, but how they're used constantly changes. They're highly adaptable, meaning they can be applied to a wide range of uses for your business. One such way is to create a hybrid shopping experience.
For example, you can place QR codes next to different products or product categories within your store. Customers will scan the codes to access detailed product information, reviews, and use cases.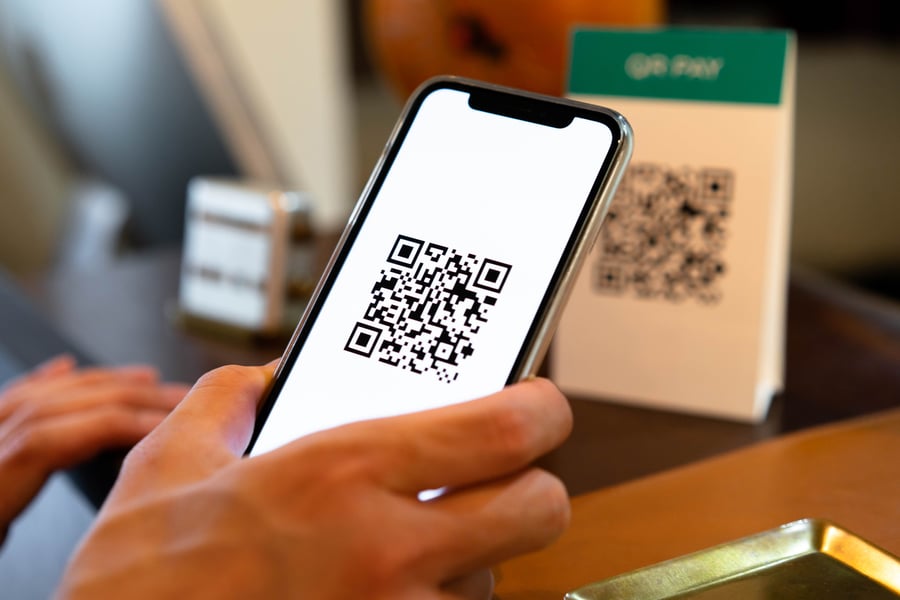 You can also use QR codes in your store for payments. Walmart is already doing this with "Walmart Pay." Customers scan their products with the Walmart app around the store. When they get to the checkout, they scan the QR code on the self-service screen to pay.
Real-Time Messages
Sending real-time messages is a way to create a highly personalized hybrid shopping experience. You can keep in touch with customers with mobile alerts, conversational AI SMS, and push notifications from your app. Consider sending the following types of messages or notifications:
Special offers while the customer is near the store
Reminders about products a customer has browsed
Abandoned cart recovery notifications
Asking if the customer needs help if they spend a long time browsing in-store or online
These are just a few possibilities for using real-time messaging to optimize eCommerce personalization and in-store personalization. You can use software to build automated workflows that reach out to the customer at specific touchpoints. Remember, you need the customer's permission to send them messages and track their location.
AR Modeling
AR modeling can come in many shapes and forms. It's essentially the practice of showing the customer what something looks like in 3D using augmented reality. Think about beauty brands that allow customers to "try on" different shades of makeup through their app by uploading a photo of themselves. They can then order it through the app and pick it up from the store.
Another good example of using AR modeling is for home decor. Instead of trying to visualize what wallpaper, for instance, will look like on their walls, customers could see through your application by uploading a photo of their room.
Self-Service Checkouts
There was a time when self-service checkouts were a little irritating, with their seemingly endless "please place item in the bagging area" or "please wait for assistance" messages. However, the technology has since been perfected, and many of these issues have largely been ironed out. This has come as a great relief to consumers and employees alike.
You'll see from the graph below that 58% of consumers have used, and plan to continue using, self-service checkouts. Additionally, another 13% plan to use them in the future. This makes them a growing staple in physical stores.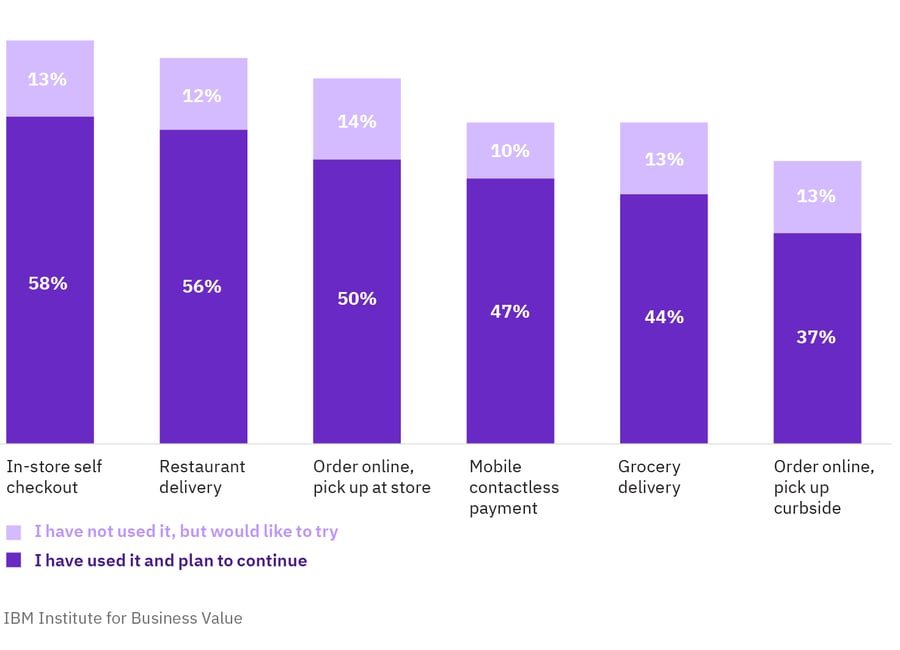 Source: IBM
Self-service checkouts are complicated pieces of hardware that require significant initial investments. However, they also need less staff to manage than traditional checkout procedures. They're also more convenient for customers, allowing them to pay for their goods without waiting in long lines.
If you're considering installing self-service checkouts in your brick-and-mortar store, it's a good idea to also provide customers with the option to pay at a regular checkout if they want to. You might also decide to have "card only" self-service checkouts, so you don't have to keep restocking the machine with cash.
How to Prepare for Hybrid eCommerce
Hybrid shopping, in many ways, is already here. However, it will only get more popular — and harder to ignore. As a modern business, you should prepare to integrate this technology into your shopping experience.
Let's dive into what you should consider when preparing your business for hybrid eCommerce.
Budget
Your first consideration should always be your budget. Hybrid shopping inevitably requires investment in technology. You can start small and simple by implementing a click-and-collect service. This could attract more sales, allowing you to invest in more technologies further down the line.
Physical Space
Will you store your BOPIS stock on-site, in a warehouse, or order it directly as the orders come in? How much physical space will your self-service checkouts take up?
As you add this new tech to your business, you'll need to consider how much space it will require. For example, you might want to replace some of your regular checkouts with self-service ones to save space in the store.
New Hires
With new technology comes new skill requirements. While training staff to use technologies is a good idea, you may need to hire new employees with specialized skills. Additionally, consider how you will train existing staff on your new processes and technologies.
For example, if you decide to develop a mobile app for your business, you'll need to hire an app developer. Not only will you need this new employee, but you'll also need to dedicate resources to training your existing staff on how to work with it.
Sales Forecasts & Data
Creating a hybrid shopping experience can encourage brand loyalty and increase the lifetime value of your customers. Gather customer data to develop sales forecasts and predict how well your investment will pay off.
What data will you gather to help maximize the hybrid shopping experience? And how will you collect it? You must continually test your processes and make decisions based on your data.
For example, you might find that more people respond to real-time product promotions after a specific number of store visits. Therefore, you would only send these when they're most likely to convert. Deciding what you need to know early on will point you in the right direction of how to gather and interpret the data.
Technology
What technology and software will you use? You'll need technology to build your QR codes and 3D modeling tools. You'll also need software to send real-time messages to your customers and create accurate depictions of the buyer journey. You might also consider using a blog maker and directing in-store shoppers to your blog.
Everyone using the software, whether it's to track inventory or collect and interpret data, must be fully trained. Therefore, you must consider its ease of use, as well as its functionality and features.
When you've gone through this list, develop a detailed plan. Include what you'll implement, how much it'll cost, what benefits to expect, and what resources you'll need. This will give you a clear path towards your hybrid shopping business goals. Having a plan in place will also help you to get buy-in from employees and shareholders.
Conclusion
Navigating the world of hybrid shopping can be overwhelming for store owners. However, you shouldn't jump straight in and digitize everything. Start with basic elements and see how your customers respond. You can ask your customers for input via social media, in-store surveys, or email.
Whatever you decide, follow our preparation advice and take it one step at a time. Hybrid shopping is a fantastic opportunity for all involved. But, it takes careful planning and consideration to get the most out of it.