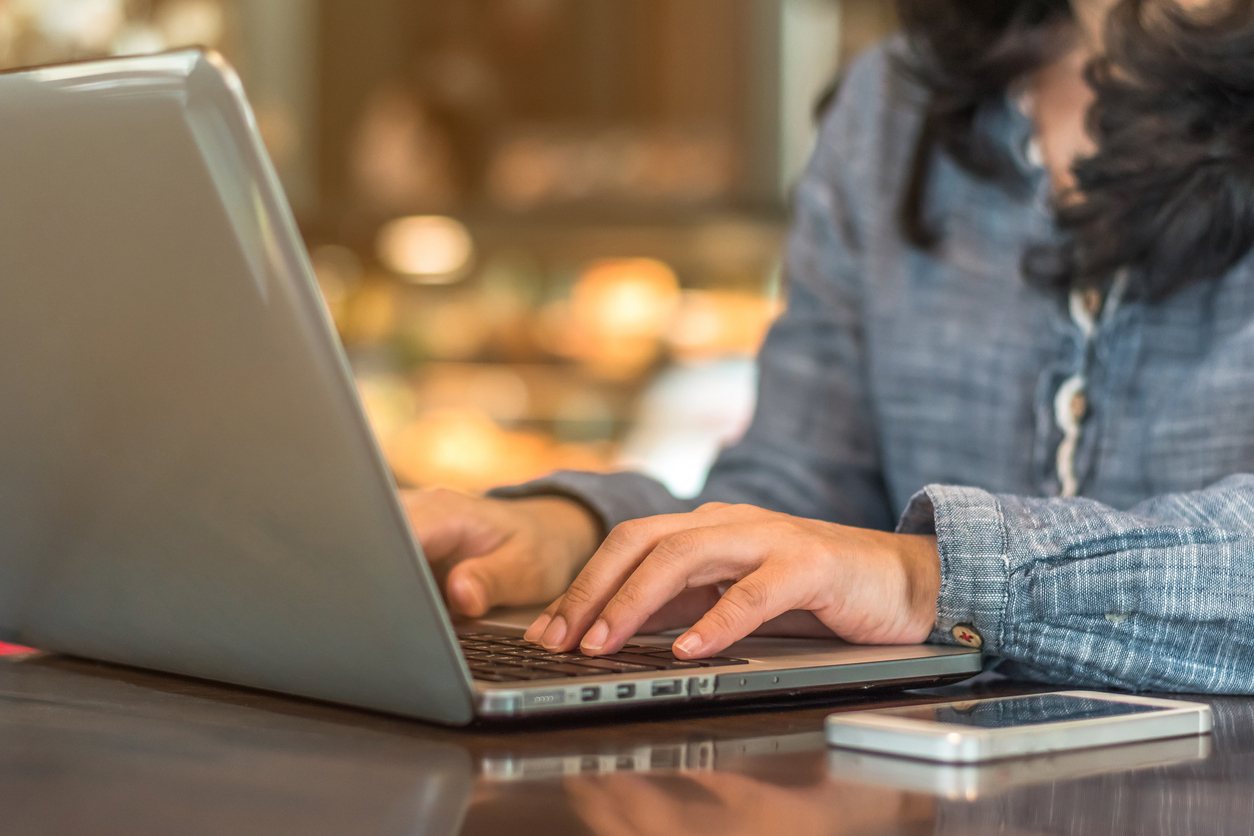 With more than half of the world's businesses earning revenues online, it is unwise for any business owner to not tap into those growth possibilities for their business. If your website is an integral part of your company that can impact your business growth, you need to put more effort into boosting your website ranking and visibility. You might think that it is possible to manage your site's marketing campaign with in-house services by following some generic strategies, but you couldn't be more wrong.
In the ever-changing SEO landscape, it is quite difficult for a single person to be an expert in every aspect of digital campaigning or content marketing. SEO rules change so fast that even the most adept SEO experts find it hard to keep up.
An effective link building strategy can help rank your website and take it to the top, where a flawed strategy can affect its position pretty badly. To be on the safe side, you need to rely on a professional link building agency for all your SEO needs. This article explains how you can find the right link building agency for you that will provide you with the best service.
What Is Link Building?
Link building is the process of linking web pages, either within the same website or between two different websites. It is an efficient way to rank your site in search engines. When you hyperlink your web page on another website, viewers of that website are redirected to your web page, boosting traffic to your site in a very organic way.
This link building or backlinking practice is widely used in SEO strategies. To increase the visibility of your website, a quality backlink service can adapt different link building methods such as content-based link building, guest blogging, email outreach, broken link building, and many more.
How Link Building Works
In the pre-Google era, search engines used to rank a page based on its content quality. Google entirely changed this scenario - it started ranking websites based on the number of sites that are linked to them. Their focus later turned to the quality and relevance of those links. If you can link your site with some popular high ranking site, it will significantly improve your site's visibility, as their quality is reflected on your web page. So, the challenge is finding quality backlinks from relevant, high-ranking, well-established sites without violating any of Google's regulations.
What Does a Link Building Agency Do?
To put it simply, a link building agency will get another website to add quality links redirected to your website that make an impact on your site's ranking. A good link building service focuses on improving your site's network with other well-established sites. The agency can run various content marketing campaigns for you and create quality backlinks that will put your website in the popular category of SEO analytics. An expert link building service can provide your website with digital referrals that will boost its credibility.
Why Do You Need To Hire a Link Building Agency?
While creating backlinks may sound simple, making effective quality backlinks couldn't be more complex. If you think you can boost your site's ranking with an in-house backlink service, then you'll have a tough job ahead of you. Not only is quality link building tough, but the landscape of SEO ranking is ever-changing. With new restrictions and criterions coming in, even the professionals find it hard to keep up with the competition. To make matters worse, if you move in the wrong direction with your limited expertise, without a professional link building agency, you are bound to do more harm than good for your website.
How to Find The Right Link Building Agency For You?
Now that you are convinced about hiring a link building agency, it is time to find the right one for you. But, because there are so many agencies claiming to be a specialist in this sector, it can be quite difficult to find the right link building agency. However, with some knowledge and research, you can distinguish between the good link building agencies from the bad ones. Here are some signs that will tell you whether a link building agency is right for you or not.
Positive Signs to Look For In A Link Building Agency
Transparency in communication, clear goal-setting, and effective collaboration are some of the positive signs that prove a link building agency is genuine and professional at what they do. They will value your interests over theirs. An expert link building agency will prioritize your interests and will not be limited to offering you a run-of-the-mill service. Some of the positive traits of a good link building agency are listed here.
1. Transparency in Communication
Transparency is the most important factor in your partnership with a link building agency. They should be ready to share data and strategies about your service. Being suspicious or hiding information can be a sign that an agency is breaching their contract and not achieving its target. Regular communication and instant responses to your queries should suggest that a link building agency values transparency in its work.
2. Doesn't Promise You Instant Output
Link building strategies take time to reach their predefined target. They require effort and continuous trial and error methods to find the right track. Even the most successful link building agency will not dare to promise you an instant success. Getting a site to the top ranking spot within a week or month is unrealistic and is only a cheap marketing tactic to get you on board with an agency. If a link building agency is upfront about this realistic scenario and doesn't promise you instant results, you can be sure of their genuine dedication to successful link building.
3. Shares a Clear And Realistic Goal With You
A professional link building agency is aware of the limits to link building. The success of a quality link building campaign depends on an effective strategy. A professional link building agency is mindful of their capacity and projects a realistically achievable goal. If a link building agency is adept at what they do, they will set their goal, keep their feet on the ground, and will always strive to achieve that goal.
4. Doesn't Shy Away From Disagreeing With You
A good link building agency will know its business and will certainly hold more expertise than an amateur. If they disagree with you at some point, they will logically make you aware of the flaws in your strategy. The right link building agency will never shy away from sharing their honest feedback, even if that makes you uncomfortable. Upholding client's benefits is more important to them than ending up with a dissatisfied client or losing one.
5. Holds Themselves Accountable
Link building services largely depend on devising different strategies and testing them out. As a link building or marketing campaign progresses, there are bound to be some downhill slopes. Whenever this happens, a good link building agency will hold themselves accountable for their actions. They won't shy away from acknowledging their error and will find a prompt strategy to recover from it.
6. Shares Their Progress and Seeks Your Feedback
A successful partnership with a link building agency requires a combined effort from both parties. A good link building agency will seek your feedback on important milestones by sharing their progress with you. They will seek your insights and active collaboration for their service. Your feedback can help them alter their strategies to suit your needs.
Negative Traits of a Link Building Agency
Link building agencies have some easily identifiable negative traits that should give you red flags. Being dubious about their work approach, lacking communication, or sticking to a one-size-fits-all approach should be enough to warn you about their incompetence. Valuing their interest and forsaking yours is what a sub-par link building agency will do. Here are some negative traits that should ring a warning bell in your mind.
1. Communication Is Few And Far Between
Communication and transparency is the key to a successful partnership between you and a link building agency. If the agency has limited communication with you, sharing only monthly updates, and isn't interested in your feedback and strategies, then it is a sign that they are not as adept as they like to promote themselves as. This trait can lead them to withhold information from you about any bad outcome of the strategy. A good link building agency should be open to sharing both the successes and failures of their venture without being prompted to do so.
2. High Client Turnover
High client turnover means that a link building agency is not adept at long term partnership building. As link building is dependent on time, you can't expect long term commitment from an agency that doesn't value long term vision. If a link building agency only projects its achievement of securing new clients and has little information about achieving new milestones with their existing clients, they might not be a good fit for you. High employee turnover can be a negative sign also, as it impacts the consistency of their marketing campaigns.
3. Advertise Unrealistic Results
An adept link building agency will never advertise unrealistic results to get your contract. Many link building agencies adopt an unethical approach to find or crack Google's SERP (Search Engine Result Page) guidelines. You should be aware of the agency's approach and check whether they are displaying suspiciously perfect results for their campaign. Whenever you think the results are too good to be true, you can be sure they are following an unethical strategy.
4. No Shared Insight from Their End
Partnering with a link building agency is a two-way affiliation. If a link building agency does not share their ideas or inputs for the betterment of your campaign, the partnership will not work out. When a link building agency fails to offer impromptu suggestions right after looking at your site, rather than try to offer you a standardized solution that fits across the board, they might not be the agency you want for quality link building. The ideal link building agency will be experts at what they are doing and offer you innovative and unique campaign ideas tailored for your website.
5. They Don't Provide Any Specific Roadmap
An adept link building agency will not only share a realistic goal with you, but will also come up with strategies to realize it. Dreaming up high expectations or goals without a specific roadmap to achieve them is pretty useless in link building. The ideal agency should have a clear idea of how long the content will be on a site and when it will be appropriate to recreate it. If a link building agency only offers a ranking target for your website and fails to offer any realistic roadmap, it will be better not to continue business with them.
6. They Readily Agree With Everything You Say
Building a quality link is a very challenging task, as you have to be able to foresee any pitfall that may come along the way. If an agency is aware of what they are doing, then they will take their time to evaluate your suggestions and analyze the potential outcome. They will not readily agree with everything you say without considering its consequences. Avoid partnering with an agency that accepts your suggestion without thinking about the outcome.
Conclusion
On a final note, partnering with a link building service is your best way to gain organic traffic and visibility for your site. If you want a wholesome partnership with a link building agency, you have to spend some time and effort in your pursuit. Hire someone that you can rely on, who shares the same vision as yours for the business. Make sure you have a clear idea about their approach and work ethics. Put aside your idea of fast target achievement; hire an agency that will provide more substance and value your best interest.