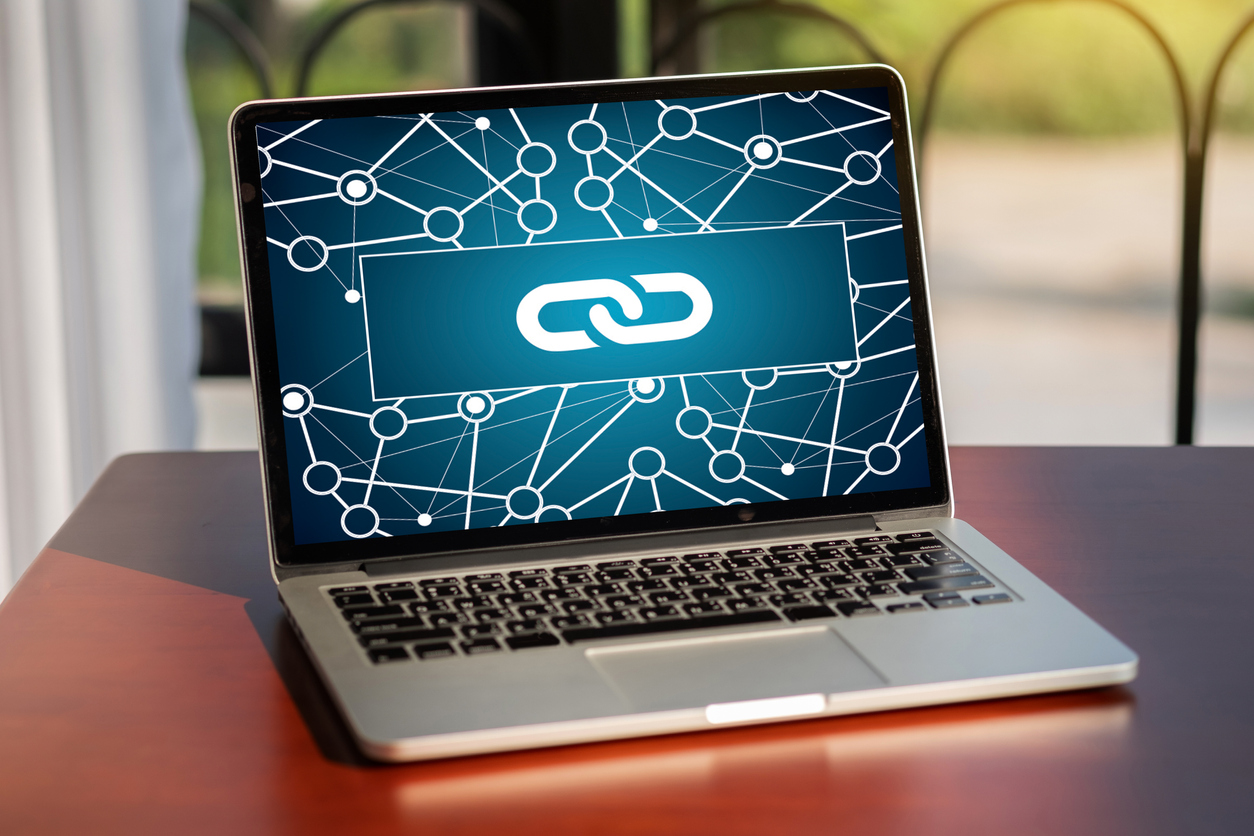 Having your business rank well online isn't just a good idea; it's an essential part of having any successful business in today's digital world. As such, understanding the ins and outs of search engine optimization (SEO) is more critical than ever. While there are a lot of nuances to achieving amazing ranks on the major search engines (like Google), one of the most tried and true methods for increasing domain authority is link building.
If you're familiar with SEO strategies at all, then chances are you've heard of link building before. It's also likely then that you've heard of the not-so-good side of link building, the side that is synonymous with "scammy", "cheating", and just flat out a "bad idea." However, link building has evolved from old-school link farms that algorithms have caught on to. Today, link building is far from cheating or sketchy. In fact, it's one of the most effective ways to earn authority online.
Of course, in order to get stellar SEO results from link building today, you have to utilize today's updated strategies — and services.
Link building continues to yield results for online businesses today because it leverages quality over quantity. Rather than just trying to get as many links as possible, today's best ranking businesses look to find the best quality links (and traffic) possible. And that makes all the difference. The more relevant your links are, and the more authority they have, the better your website will rank — period.
The Right Way to Build Links
First and foremost, link building should always focus on two things: your audience and the content itself. More than anything, your strategies should hold both your reader and the content they're consuming in the highest regard possible. Audiences today are smarter than ever, which means they know when they're being used in order to cheat a website to the top. If, however, all of the content you're creating is providing value to your specific audience, then you'll earn their respect.
If you're wanting to get more backlinks (hyperlinks) to your website and its content, then it absolutely needs to be real content that really deserves to be shared. Not only can your audience tell the difference, but search engine algorithms can too. Don't make the mistake of creating content without value.
Today there are a lot of different link building services to help your website increase its authority. But, that doesn't mean that building quality links is easy. It's not. According to SEO experts, building quality links to increase domain authority is actually one of the toughest parts of their jobs. However, when the results show up, it's difficult to ignore them, which is exactly why link building continues to be one of the most proven and effective ways to increase traffic and get more customers for any business.
What Do Link Building Services Actually Do?
Both SEO consultants and specialized SEO agencies offer link building services to help businesses of all shapes and sizes improve their domain authority. While there are a lot of different tactics for building quality links, the end goal remains the same: Increase backlinks to increase traffic to increase sales.
With thousands of link building services to choose from, it can be difficult to know where to get started. That's why we've narrowed it down to the top eight services that manage to achieve the best results consistently.
The 8 Best Link Building Services to Increase Domain Authority
1. FATJOE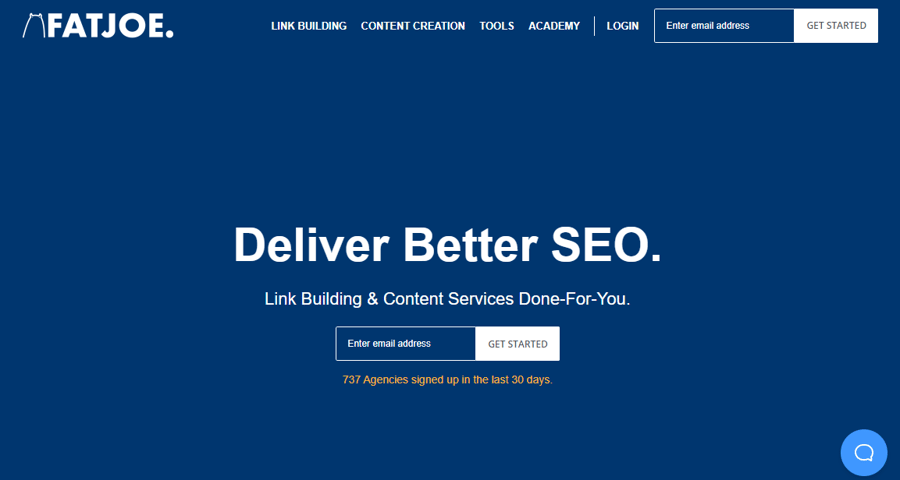 One of the easiest to use and best link building services, it's not difficult to see why FATJOE continues to be one of the most popular services available today. The dashboard gives you instant access to one of the best link building tools, Blogger Outreach, which puts you in touch with customers who want your product. in return, those customers will mention it on relevant websites and blogs. FATJOE is so effective for building links that many SEO agencies use it themselves for their own clients.
And not only is FATJOE easy and effective, the service is also smart, ensuring that you'll never accidentally get two links from the same source (which can be a flag for search algorithms and actually result in negative rank effects).
Unlike other powerful link building services, FATJOE is also affordable, making it an essential tool for online businesses of all sizes. Their pricing is broken down by domain authority, or DA, giving you options based on budget and desired traffic. The lowest tier DA10+ option starts at £45 per placement, while their highest tier DA50+ option starts at £360 per placement – bulk discounts are also available.
2. Page One Power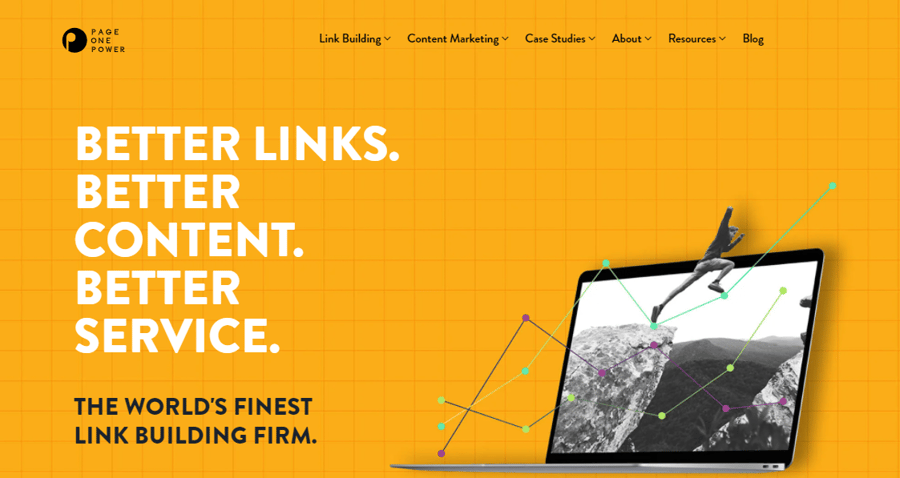 If you're wanting to increase quality and strategic links for your domain, then Page One Power is a service you'll definitely want to investigate further. While more expensive than other services, Page One Power knocks backlink acquisition for businesses out of the park, averaging 15,000 backlinks for each of its clients. Pricing varies from project to project, so you will need to contact them to find out how they'll fit into your SEO budget.
Page One Power also offers link building training to help your team link build on their own in the future. Having been in the SEO game for over a decade, the service has plenty of reviews and testimonials to help ensure that the money you spend is worth every penny.
3. Sure Oak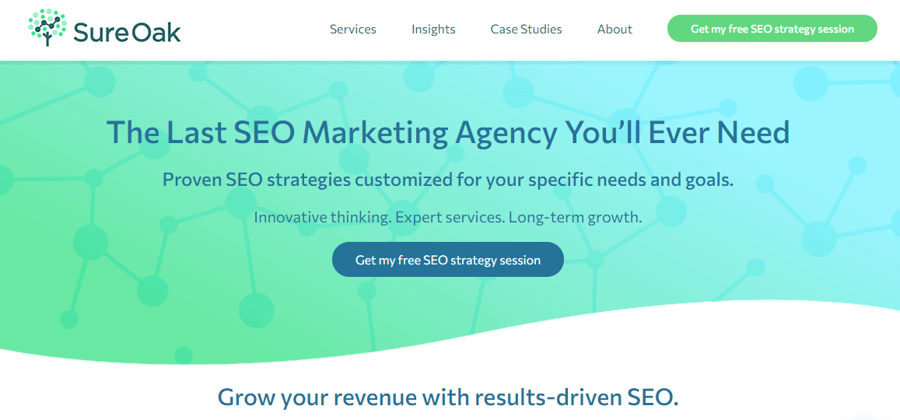 A US-based SEO company, Sure Oak is growing fast thanks to its reputation of working with some of the most recognizable brands in the country. By focusing on what a "quality link" really means for your business, Sure Oak delivers incredible results for its clients, earning "high-powered" links that skyrocket authority virtually overnight.
Known for its meticulousness and attention to detail, Sure Oak also has relationships with some of the most difficult-to-earn "keepers" of backlinks, including academic institutions. By working with Sure Oak, you can nearly guarantee that your rankings will dramatically improve — and stay at the top long-term.
4. Whitespark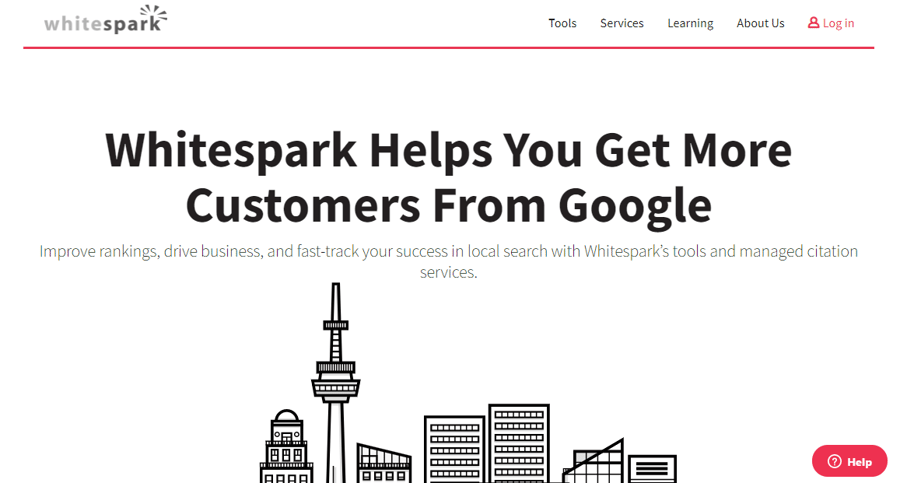 One of the most effective ways to start building quality backlinks for your website or business is by earning citations. And that's where Whitespark comes in. A well-known and respected citation building service based in Canada, Whitespark has been helping domains improve their online presence for years. Unlike other link building services, which automate processes, Whitespark still does everything by hand, earning them some of the most consistent results with powerful citations across Google and other major search engines.
Wanting to be flexible with businesses that are interested in working with them, Whitespark offers both subscription services as well as one-time payment services. Once you've partnered with them, Whitespark gives you access to a comprehensive suite of SEO tools in order to help you further increase your domain authority — and the customers who visit your site.
5. PodcastBookers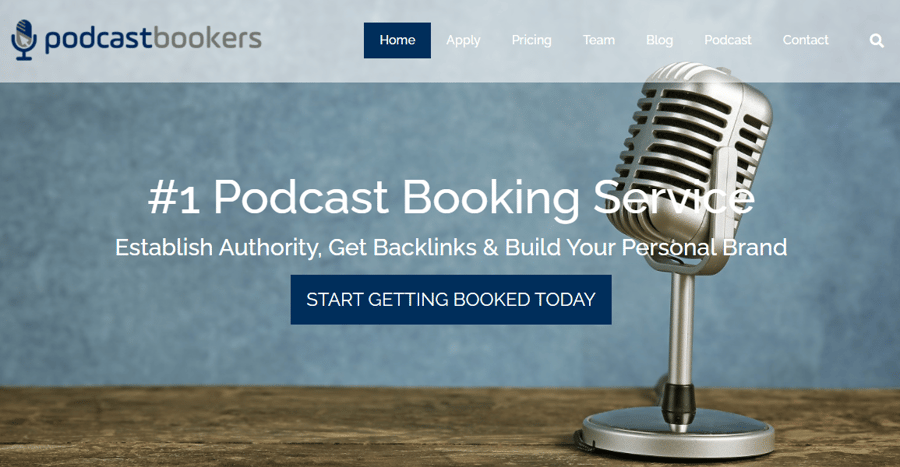 Another effective strategy for earning quality links is by being a guest on podcasts. And while you can reach out to book podcasts yourself, it's one of the daily or weekly tasks that often gets overlooked and then put on the back burner. And when you do decide to give it a shot, the process of booking podcasts is actually more time-consuming and complicated than you might imagine. That's why having a service help you book podcasts is a great investment, especially if you're serious about increasing your website's domain authority.
One of the best podcast booking services in the industry is PodcastBookers, which takes care of the bulk of heavy-lifting required to get in touch with podcast hosts. Starting at $550 a month, PodcastBookers will assign you a personal booking agent, create customized pitches, schedule podcast appearances, and help you replace podcasts if a show gets canceled or postponed. If you want to make sure your money is yielding results, the service's $750 a month package will guarantee 4 podcast bookings each month — a huge boon for your business and its backlinks.
6. Screaming Frog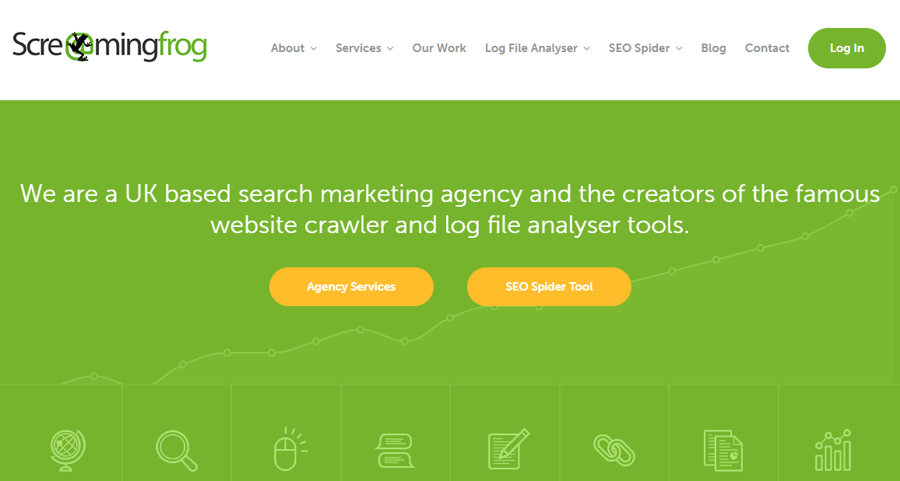 By merging content marketing and online PR, Screaming Frog has developed a team of experts to help you build quality links for your brand. Unlike some link building services that get "results" (just not relevant or high-quality ones), Screaming Frog prides itself on only acquiring high-quality links that actually target your specific audience and niche. Surprisingly "anti-link building", Screaming Frog prefers to describe its services as "synergistic", an effective way to bring like-minded businesses and individuals together in order for everyone to get the most out of a single interaction.
Link building packages aren't offered by Screaming Frog. Instead, their pricing model is based on a day rate and the number of days required for your project. This can change depending on your competition, goals, and situation.
Working closely with journalists and reputable bloggers, UK-based Screaming Frog helps your business develop the authentic relationships it needs in order to naturally excel with search engines and SEO. Additionally, Screaming Frog's experts help you develop creative content, social media strategies, and other "link bait" ideas that help to get people buzzing about your brand.
7. RhinoRank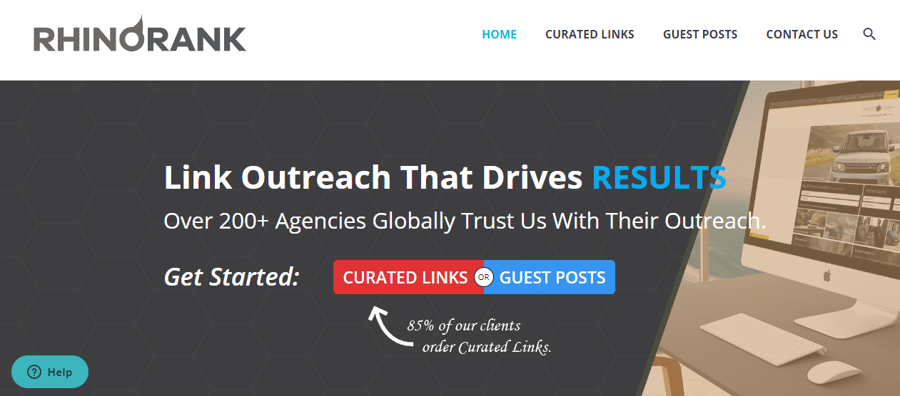 One of the most popular services in the "curated link building" niche, RhinoRank does the legwork to help your website get backlinks from existing content on websites. In other words, RhinoRank gets in touch with webmasters directly in order to get your domain linked correctly (i.e. naturally and with the appropriate anchor text).
RhinoRank also offers guest post services through manual outreach. Once they receive your order, they'll create a custom outreach process for your industry. They'll then pitch content ideas to relevant websites and write a highly relevant article to secure your promotional placement. To get started with RhinoRank, you can expect to pay $35 for each curated link generated or $95 per guest post placement.
8. Linkology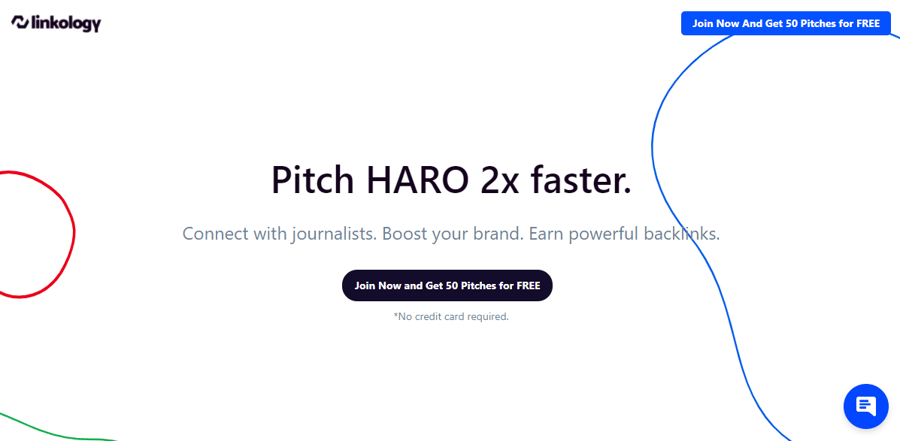 HARO, short for Help a Reporter Out, is a great way to earn organic links by working with journalists and media outlets. Once you sign up as a source, you can pitch content ideas yourself to high-quality websites looking for content. While you can use HARO manually, many link building services offer to make the process easier.
Designed to work with HARO, Linkology helps you send pitches fast to earn more high-quality links. Linkology's team even creates articles to be placed on high-quality vetted websites with links back to you. Their service allows you to send pitches, get detailed reporting, and be notified once a link has been successfully placed.
New users get 50 free pitches, and pricing is relatively affordable. Linkology's Starter plan starts at $17, which includes unlimited pitches, one user, one email account, and an automated link finder. Upgrading to their Team plan, at $17 per user, enables unlimited users and email accounts.
Conclusion
Link building has changed a lot since its early days of link farming — and so has its reputation. No longer a "scammy" or dangerous way to improve domain authority, link building is a proven method for ensuring that your domain is visible on search engines. And while you can do a lot of link building on your own, using a reputable service is one of the best ways to ensure your business gets real results.