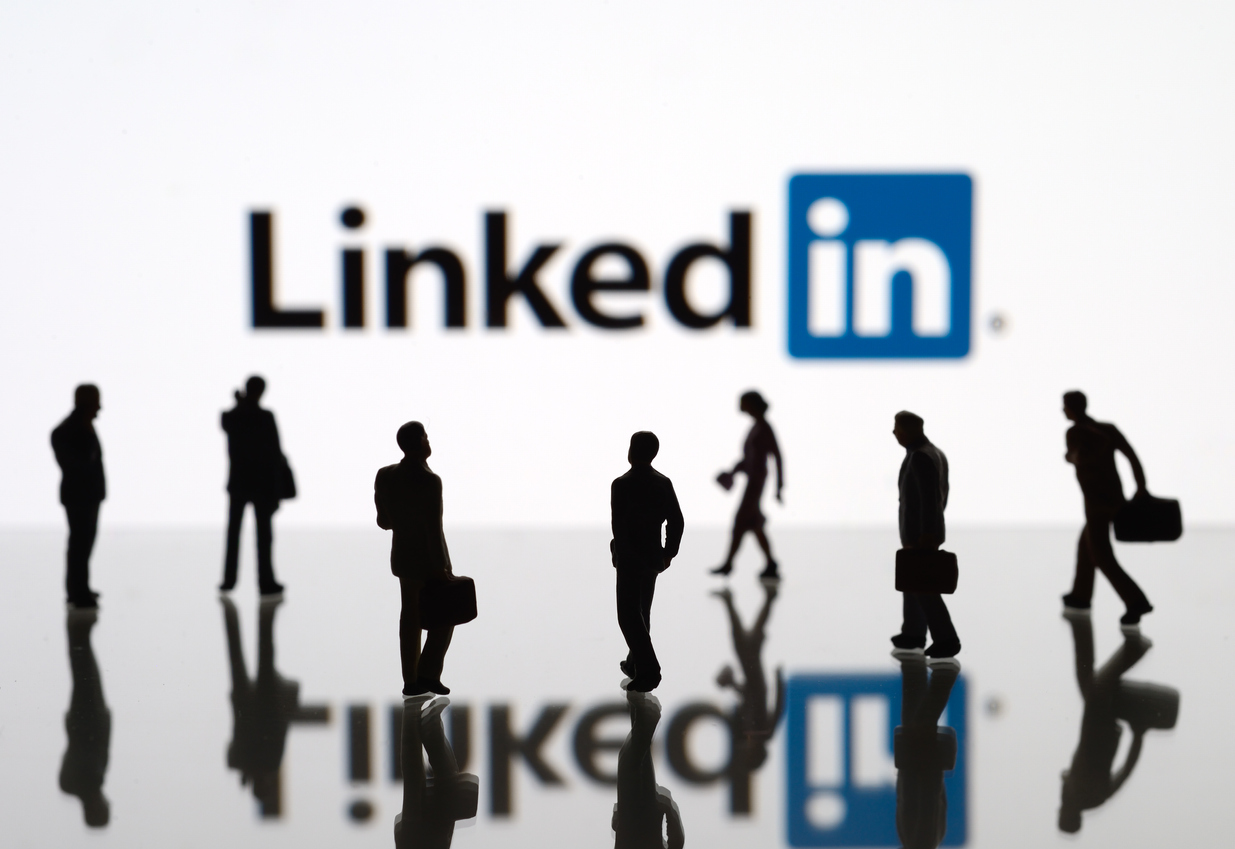 Starting an eCommerce brand may seem like a good (or even easy) idea. However, you'll quickly realize that it can get complicated – especially in terms of getting customers through your virtual door. Finding your audience is an ongoing process and, unfortunately, at the beginning it can be painfully slow. Thankfully, there are ways to boost your brand's visibility – and not all of them cost a ton of money. In the case of LinkedIn, promoting your brand doesn't have to cost any money.
LinkedIn is a proven way to attract more customers to your business and, as a result, boost your eCommerce store's sales. With well over 100 million business professionals on the platform, LinkedIn is a great place to meet other small business owners and entrepreneurs, which can lead to successful partnerships as well as straightforward sales.
Although it's a social media platform, LinkedIn is geared towards professionals. Over the years, it has developed a reputation for being a place to find employment and employees. But, in reality, it's a lot more than that if you know how to use it correctly as an eCommerce brand. If you haven't considered creating a separate LinkedIn profile for your eCommerce business, here are five reasons why you should.
5 Reasons Your eCommerce Brand Should Be on LinkedIn
1. Increase online exposure.
The more visible your eCommerce brand becomes, the more opportunities it has to succeed. LinkedIn provides yet another avenue for online exposure, and not just through people finding your business profile. Because individuals can link to a business page, your employees (including yourself) create more opportunities for your brand to be seen.
2. Share your business story.
A business profile on LinkedIn gives you a great opportunity to showcase your business, including its story, mission, and what sets it apart from the competition. The more compelling your brand's story is, the more attention it will get, and the more people will want to share.
3. Interact with other business owners.
LinkedIn is loaded with tons of business professionals and entrepreneurs, which means it's an awesome place for eCommerce store owners to start networking.
While some of the connections you make will turn into sales, the even more powerful opportunity comes from creating relationships with other business owners who can use their audience to potentially bring more visibility to your own. These business-to-business connections can result in things like spots on podcasts, guest posts on blogs, email blasts, affiliate partnerships, and collaborating on contests and giveaways.
Another great option is to leverage LinkedIn automation that can make your lead generation process much easier. For example, you could create and export emails from LinkedIn Sales Navigator to a CSV format or a CRM for your sales outreach campaigns.
The more active you are on LinkedIn, the more benefits you'll see.
4. Become an expert.
LinkedIn allows you to publish posts and articles as a business, which means you can position yourself to become an expert in your niche. This starts to build trust and buzz. Not to mention, the content itself can be shared, which once again leads to more online visibility and better branding.
5. Improve SEO.
Search engine optimization (SEO) is a critical component of most eCommerce stores' marketing strategies. One of the reasons so many brands develop an active profile on LinkedIn is that it boosts SEO, which means it's more likely that customers will find you.
Of course, LinkedIn is rarely the only answer to developing a successful eCommerce business. In almost every case, LinkedIn is just part of an intelligent marketing strategy – a way to yield results without having to spend any money. If you're hoping to put all of your eggs in LinkedIn's basket and just hope for success to come your way, then you probably won't find it. Here are a few things to remember about the limitations LinkedIn has so that you can better gauge if it's the right path for your brand:
LinkedIn yields the most results for business-to-business sales, rather than businesses that sell directly to consumers. While it's still a good idea to have a LinkedIn presence for your eCommerce brand, know that if you sell products directly to consumers, you might not see a huge spike in sales from the work you do on the platform.
Advertising is limited on LinkedIn, which means it's not always the best place to spend your marketing budget.
LinkedIn is big, which means it can be overwhelming to navigate or to try to find "your people". If you find yourself becoming more frustrated each time you use LinkedIn, then putting your effort into a social platform you enjoy more is probably a better bet.
With that said, there's a lot of opportunity waiting for eCommerce brands on LinkedIn. But, in order to maximize your efforts, you need to make sure that your business profile is doing things the right way.
How to Create a Compelling LinkedIn Profile for Your eCommerce Business
Like any social media platform, your profile is important. What you say and how you say it can determine how your brand is perceived by others. When done correctly, your profile becomes a powerful marketing tool for your eCommerce brand. But, when your profile is created quickly or without any strategy, the time you spend on LinkedIn quickly gets wasted. Below are six ways you can develop a compelling LinkedIn profile that will get your online brand the results you want.
1. Craft your profile.
The profile information you enter on LinkedIn for your business should be more than just the first thing that comes into your head. If you want your profile to function as a real marketing tool, then you need to spend time developing your information so that it tells a real story and delivers the information your customers or audience need to know. It's also super important to keep your LinkedIn profile current. If visitors can quickly tell that it hasn't been touched in years, then they'll likely assume that you're not active on LinkedIn – and that means you'll miss out on potential opportunities. As you build your profile, be sure to consider the following elements:
Keep your contact information current.
Use a professional logo that is the right size for LinkedIn.
Provide links to your business, including your website or other social media accounts.
Add videos whenever you can to make your profile more engaging.
Don't be afraid to add personality to your profile by doing things a little differently than everyone else.
Highlight your business's accomplishments and unique story.
Always have a call to action (CTA) for profile visitors to follow.
2. Know your audience.
Depending on what your eCommerce brand sells, you'll want to be specific when it comes to talking to people on LinkedIn. What's your angle? Why are you on LinkedIn? How can visitors help you? The more you understand who your audience is, the better you'll be able to talk directly to them, which creates a more compelling profile and more opportunities for success.
3. Find your fans.
Remember, LinkedIn is a social media platform, which means finding people who want to know and like you is key. In order to grow your eCommerce brand with LinkedIn, you need to start building a fan base and communicating with them regularly. As your fan base grows, remember to stay active by sending messages, liking updates, and posting articles that they can read and share.
4. Get to know LinkedIn.
A lot of eCommerce business owners give up on LinkedIn simply because they never take the time to understand how it works and how it can help their business grow. If you want to commit your time and energy to LinkedIn, then it's critical that you study how to best use it for growing your brand. LinkedIn has lots of features that can help your brand grow, including:
Add Connection: Use this to grow your contact list and find new suggestions for who you should connect with.
Friend List: You can find your friends from Facebook on LinkedIn so that you have something to start with once you create your business profile.
Messaging: Sending messages to businesses and business owners can help you pitch your business, your ideas, and cement connections that can be leveraged down the road.
5. Create content.
While being active on LinkedIn is definitely a game-changer, creating content to publish and share as a brand is even more powerful. Not only does this content create opportunities for your business to be found, but it encourages people to follow you so that your fan base continues to grow. If you're wondering what kind of content you should create for LinkedIn, remember to keep your brand and your audience in mind. The more informative and helpful your content is, the more likely it will be viewed and shared. If, on the other hand, you use your content as a chance to make a sales pitch, then it's likely it won't be seen as valuable.
6.Start a group.
LinkedIn, like Facebook, has groups that you can join in order to find other people with similar interests. Of course, what's even more powerful is starting your own group within your industry. Not only does this put you in control of the group, but it positions you as an expert. Plus, having a group on LinkedIn is a great way to keep you active, which means you'll continue to reap the benefits that come with leveraging the platform.
Conclusion
While LinkedIn isn't a silver bullet for eCommerce success, it's a great way to grow your brand by developing connections, meeting potential customers, and increasing your online visibility. Like any marketing strategy, the key to LinkedIn success is consistency. The more you do on LinkedIn, the more you'll get in return.