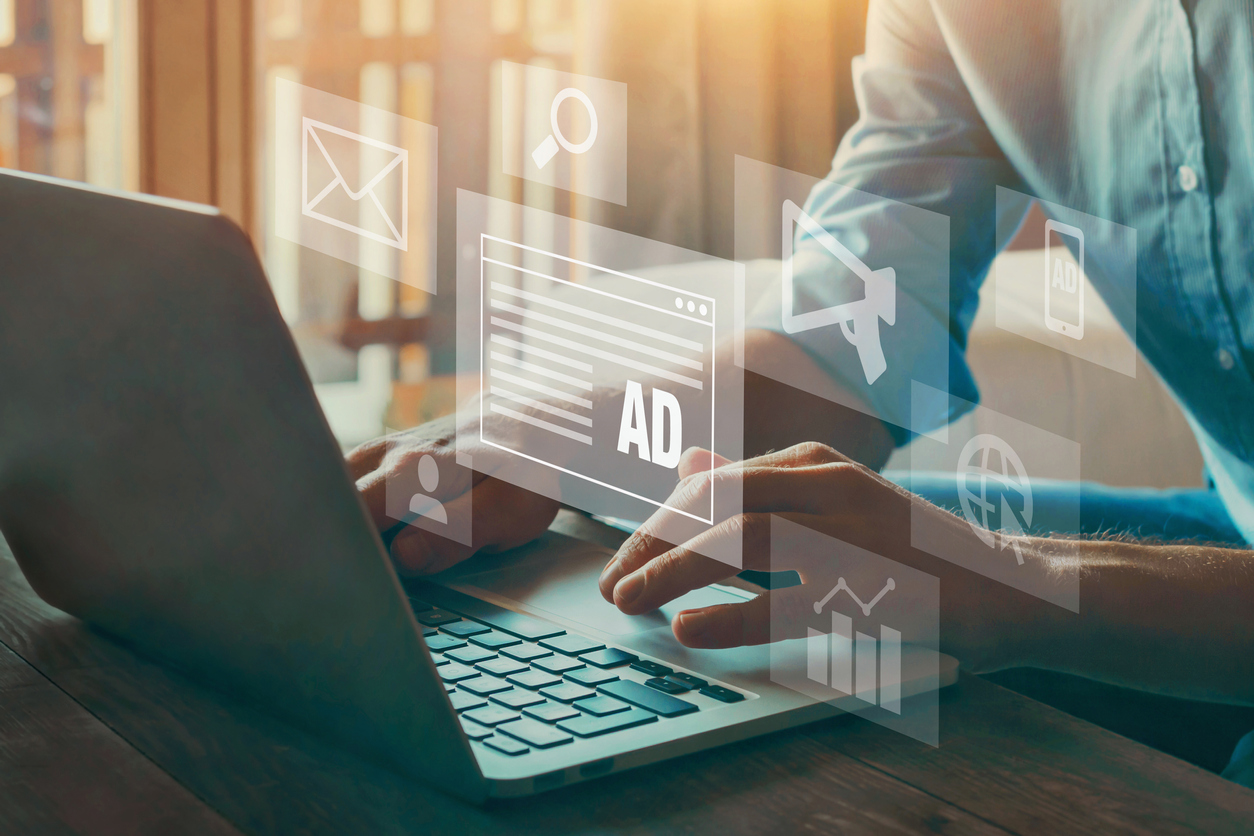 From search engine optimization (SEO), content, and social media to email, lead generation, and customer experience, a lot goes into successful B2B marketing.
And with countless tools out there promising great results, it can be tricky to decide the right B2B marketing toolkit for your company.
Read on to find out the top ten must-have tools for effective B2B marketing, no matter the size of your company.
Top 10 B2B marketing tools to use
Here are the top ten tools you need to supercharge your B2B marketing.
1. Finteza – Marketing Analytics
Finteza is an advanced and comprehensive analytics tool that tracks and analyzes your website traffic, sales funnels, conversions, landing pages, advertising campaigns, retargeting, and more.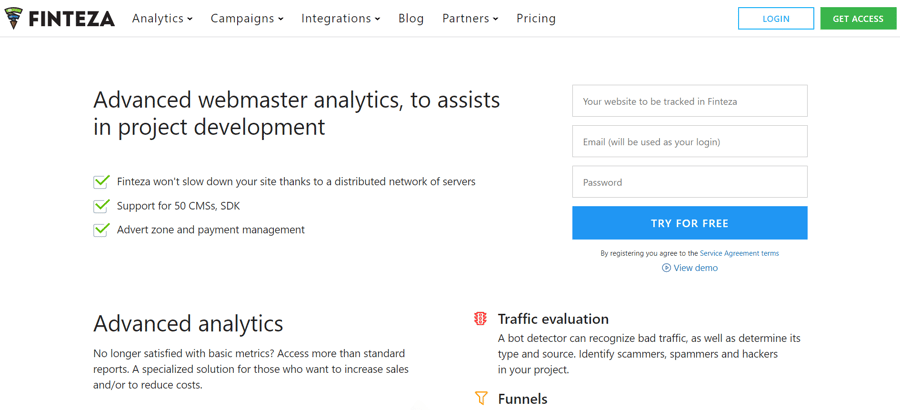 Sure, Google Analytics can serve all your basic analytics needs, but it lacks many advanced features you get with Finteza.
This includes advanced botnet and complex user behavior analysis to detect and filter out low-quality traffic. For example, you may have north of a hundred thousand visitors a month, but what if most of those visitors are bots? With Finteza, you can analyze website traffic in real-time and detect bot traffic.
Key Features:
Create multi-level funnels for any desired segment, such as pages, sources, UTM tags, keywords, or even separate ad banners.
Perform behavioral analysis of individuals at every stage of the sales funnel, from the first visit to the desired action.
Compare the performance of various pages, optimize conversion rates, and analyze traffic with page analytics.
Pros:
You can access accurate reports.
Setup is quick and easy.
The software is intuitive to use
It includes support for 50 CMSs and SDK (software development kit).
Cons:
It can be too advanced for new webmasters and marketers.
Customer support is basic.
Pricing:
Finteza's website and application analytics tool costs $25 per 100,000 unique visitors per month. The multi-purpose advertising engine costs $4 per 100,000 impressions per month.
Finteza offers a 30-day free trial for its analytics tool. For their advertising engine, the first 100,000 impressions per month are free. Finteza also provides a free demo.
2. HubSpot – CRM for SMBs
HubSpot is an all-in-one customer relationship management (CRM) tool for all your sales, marketing, and customer service needs. It's easy to use, has tons of integrations, and you can even use it as a content management system (CMS) for content marketing or to build your website.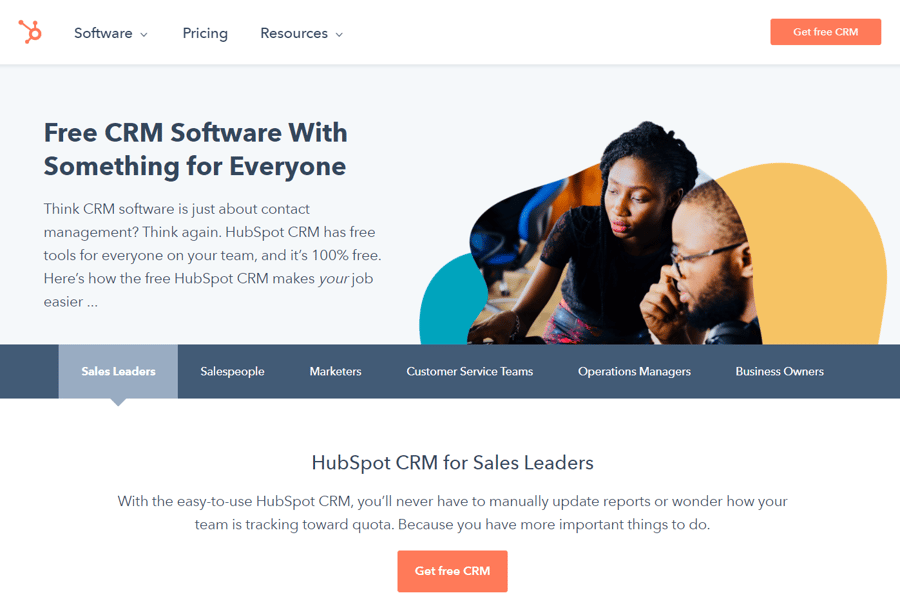 The free version of the CRM provides detailed reports on sales activity, productivity, and individual performance. You can connect with prospects using free meeting scheduling, live chat, email templates, click-to-call functionality, and more.
Key Features:
Set deal pipelines to keep track of your entire sales process.
Launch professional-looking landing pages with the landing page builder.
Attract more visitors to your site with built-in ad management tools.
Nurture your leads with easy-to-build bulk emails optimized for mobile.
A universal inbox gives your whole team a single platform to view, manage, assign, and reply to every customer interaction, no matter the originating channel.
In-depth reports that show customer ticket volume, category, response time, etc., to continually improve customer service.
Grow your database with free form tools that convert visitors into qualified leads.
Pros:
The interface is extremely easy to use.
It has an extensive app marketplace to connect your other tools.
There is an outstanding customer support team and a strong community.
It has tons of customizable templates and reports.
Cons:
Things can quickly get expensive.
It isn't as configurable as some alternatives.
Setting up many of its features can be time-consuming.
Pricing:
When paid annually, the Starter CRM bundle costs $68 per month and includes the essential marketing, sales, and customer service software. The Professional plan costs $1,600 per month and comes with advanced features such as the CMS hub. The Enterprise plan costs $4,030 per month and boasts all the powerful features HubSpot has to offer.
Check out their pricing page for more details.
3. Salesforce - CRM for Enterprise
Salesforce is the name that comes to most people's minds when they hear the word "CRM," and for good reason.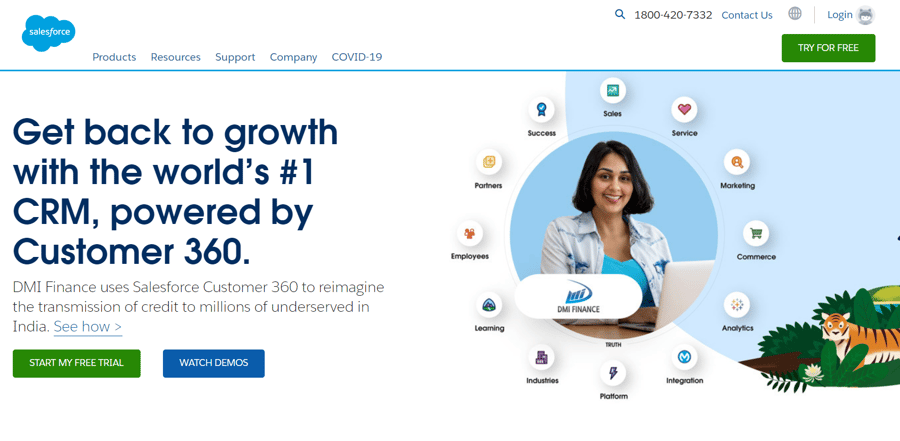 While Salesforce has solutions for any size company or industry, it's arguably best suited for enterprise-level companies. That's because, in addition to all the basic CRM functionalities (similar to HubSpot), it boasts a ton of advanced AI features and integrations.
For example, Salesforce's AI-powered chatbot, nicknamed Einstein Bot, uses natural language processing (NLP) to deliver efficient, personalized customer service and a more engaging on-site experience. Considering 69% of consumers like using chatbots because of their ability to provide quick replies to simple questions, having an AI-powered bot can be a big boon for enterprises.
Key Features:
Manage leads and opportunities.
Utilize marketing automation and campaign management.
Organize users, roles, and access.
Access easy file sharing.
See sales forecasting, reports, and dashboards.
Work with call recordings, analytics, workforce management, and compliance management.
Use a customer support portal and analytics.
Easily access customer contact and order information.
Pros:
It's extremely popular, making it easy to find sales reps who know how to use the tool
Their software is packed with just about any functionality you need for a B2B enterprise.
Access unmatched automation, customization, and customer experience features.
Cons:
Pricing is expensive – you have to pay for add-ons to get the most out of the software.
Configuration and setup are difficult and time-consuming.
The interface is cluttered with complex navigation.
Pricing:
Plans are priced per user, per month starting at $25, going up to $300. The most popular enterprise plan is $150. You can get a 30-day free trial to try out the CRM solution before committing.
4. Unbounce – Landing Page Builder
Unbounce enables you to create and test beautiful, high-converting landing pages and popups without any coding experience.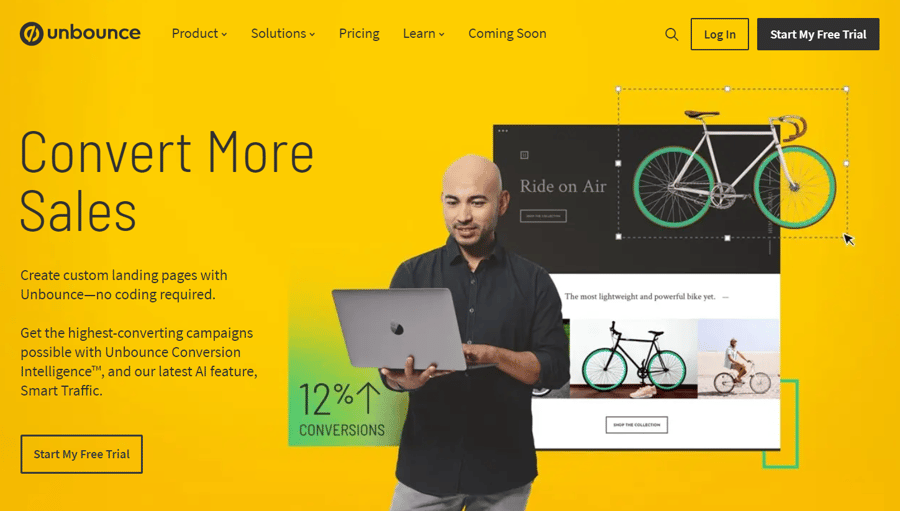 You can integrate the tool with your CRM platform and easily run A/B tests on your pages. With over a hundred customizable templates and a drag-and-drop interface, you can create great landing pages in a fraction of the time it would take with a developer.
Key Features:
Easily clone and edit entire pages.
Add custom scripts (JavaScript, CSS, and HTML) and pixels.
Software is 100% mobile responsive and AMP-ready.
Match your branding.
Generate leads with the form builder.
Real-time analytics dashboard to check landing page performance.
Publish to your domain and seamlessly integrate with your existing campaigns or URL structure.
Pros:
It comes with amazing templates and third-party support from sources like ThemeForest.
Pages are highly customizable
You can access strong split testing functionality.
The software has good value for the price
Cons:
The form builder lacks some key features.
There is a lack of multi-step forms.
Pricing:
Pricing starts at $80 per month with the Launch plan, going up to $200 per month for the Accelerate plan, which includes A/B testing and conversion intelligence tools like Smart Traffic. You can sign up for a free 14-day trial.
5. GetResponse – Email Marketing for SMBs
Email marketing is and will continue to be a powerful channel. Case in point, email newsletters are the most-used type of content marketing for 81% of B2B marketers, and 31% of businesses consider email as their highest-performing lead generation tactic.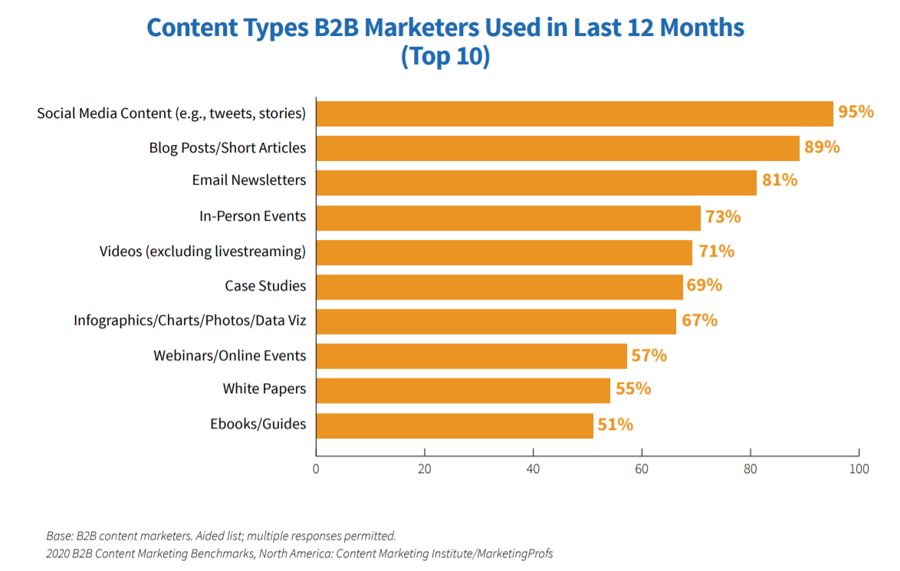 The best part about email is that, after you've done the initial legwork of creating workflows and content, a platform like GetResponse can continue to bring in more leads and customers on autopilot.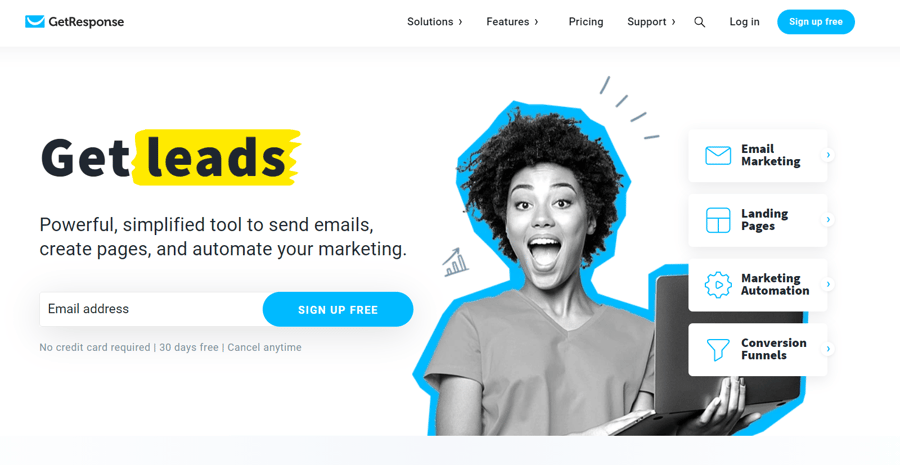 GetResponse is a complete inbound marketing solution aimed at helping marketers grow their email list and customer base. From email marketing and live chat to building landing pages and conversion funnels for automation, this is the all-in-one inbound marketing solution you need.
Key Features:
Use their powerful email creator, autoresponder, analytics, and list management.
One-click Facebook pixel integration helps to run retargeting campaigns.
Popup and sign-up forms are customizable.
Create automated abandoned cart emails and product recommendations.
Utilize sales and lead magnet funnels.
Build social ads and landing pages.
Customize live chat and track analytics.
Split testing is built-in.
Pros:
It's extremely user-friendly
The marketing automation features are sophisticated.
It comes with comprehensive reporting.
You have access to excellent customer support
Cons:
Deliverability can be poor.
Split testing functionality is limited.
There is no free plan, and automation features are only on high-tier plans.
Pricing:
When paid annually, the Basic plan starts at $12.30 per month, which is great for basic email marketing. For automation features, you need to opt for the Plus plan at $40.18 per month. You can try any of the four plans free for 30 days.
Here are a few other email marketing services you can also check out as alternatives.
6. Ahrefs – SEO
Ahrefs means you don't have to be an SEO pro to rank at the top. It is a complete suite of tools to grow your organic traffic, research your competitors, and monitor your brand mentions on the web.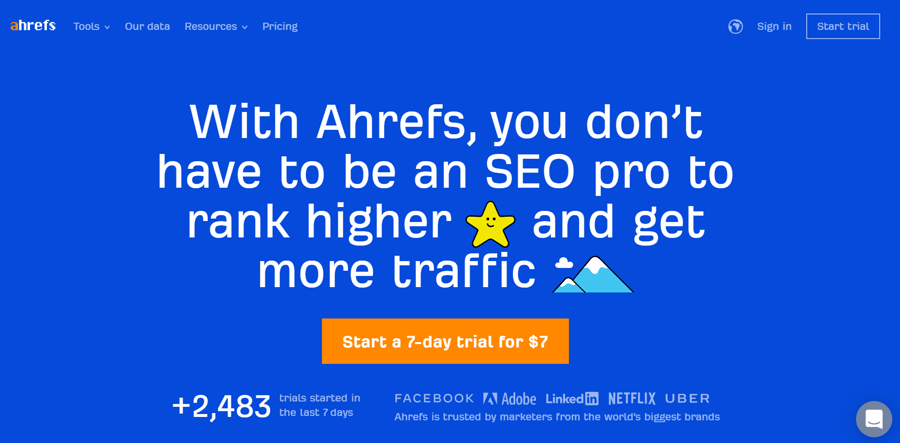 With Ahrefs, you can conduct keyword research, track rankings, hunt backlink opportunities, find content ideas, do website audits, and much more. It may just be the only solution you need for all your SEO needs.
Pro tip: Get certified on SEO to better understand and leverage each tool Ahrefs offers.
Key Features:
The Site Explorer tool helps to research your competitors' backlinks and keyword rankings.
Keywords Explorer tool finds high-ranking potential keyword ideas.
The Site Audit tool automatically scans your website for SEO issues.
Rank Tracker tool monitors your rankings progress.
Content Explorer tool helps you research content ideas and find linking opportunities.
Pros:
It has the biggest database of live backlinks, updated regularly.
They boast a private Facebook community with over fifteen thousand SEO pros.
It has nifty keyword tools for Amazon and YouTube as well.
Cons:
The interface is difficult to use.
Their pricing is expensive.
Pricing:
When paid annually, the Lite plan starts at $82 per month for one use, all tools access. The Standard ($149), Advanced ($332), and Agency ($832) plans allow more users and more extensive usage of the tool (more crawl credits, tracked keywords, reports per week, etc.). Paying annually gives you two free months. Ahrefs also offers a 7-day trial of their tool suite for $7.
7. BuzzSumo – Content Marketing
The desirability of the content you publish is proportional to the ROI you get from your content marketing. BuzzSumo is a content discovery tool that facilitates data-driven content marketing.
It allows you to find the most popular and high-performing topics to plan your content calendar, identify potential influencer partnerships, do competitor content analysis, and monitor trends and brand reputation.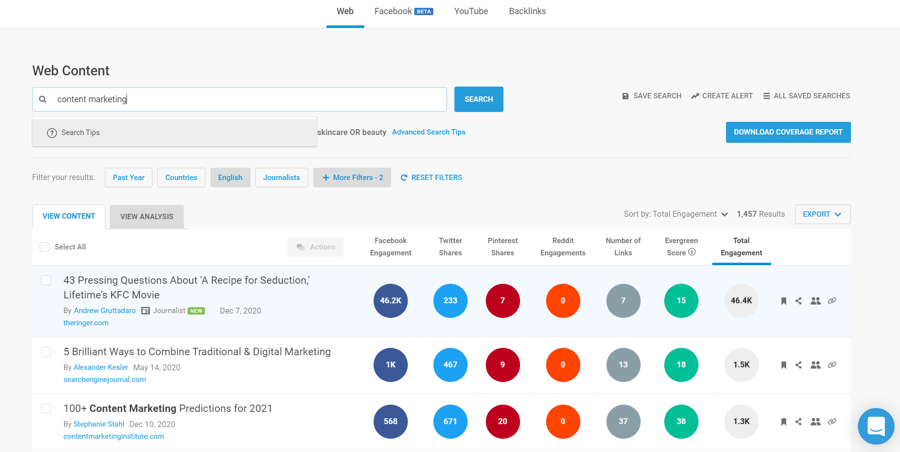 Key Features:
The Web Content Analyzer tool can find the best-performing content in terms of the most social media shares and engagement.
You have the ability to sort results by the number of backlinks to identify the most link-worthy topics.
There are plenty of filters to get results by content type (article, infographic, video, listicle, etc.), word count, publisher size, and more.
The Backlinks tool can find pages that link to a URL or domain.
Pros:
It makes content discovery a breeze.
The interface is easy to use.
You can turn on automated email alerts for competitor content.
The "Trending" section helps find currently hot topics.
It allows segmentation of influencers by channel.
The free plan is beefy enough for basic content discovery needs.
Cons:
Pricing is expensive.
Their tool sometimes shows irrelevant content.
It doesn't specify if a piece received a ton of engagement because it was boosted.
Pricing:
Besides a limited free plan, BuzzSumo's Pro plan starts at $79 per month, ideal for SMBs on a limited budget. The Plus plan at $139 per month is the most popular, great for growing enterprises. BuzzSumo offers a free 30-day trial. See the full pricing details here.
8. Chili Piper – Buyer Enablement
Chili Piper is a demand generation and scheduling software meant for B2B revenue teams to boost productivity, conversion rates, and customer satisfaction.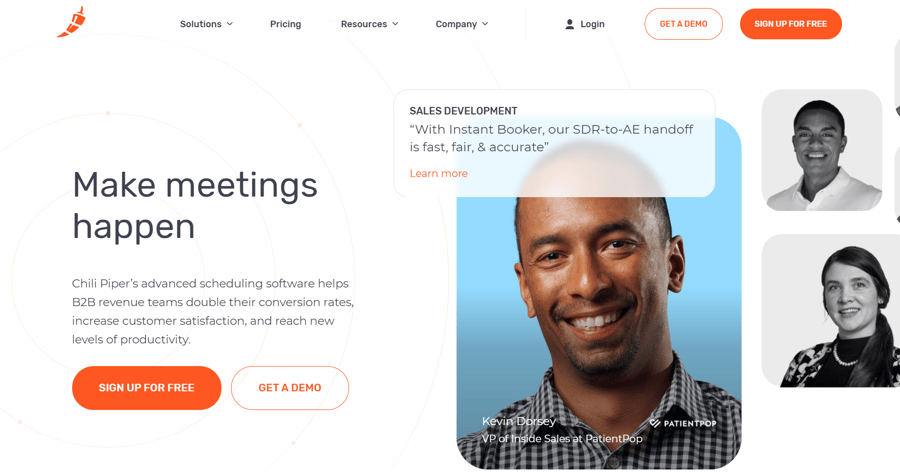 The B2B platform eliminates the need for your prospects to wait for you to get back to them after they've filled up a form on your site. It gives your leads an option to instantly book a meeting or start a live chat after filling out a website form.
Key Features:
The Concierge tool lets you route & qualify leads in real-time.
The Instant Booker tool streamlines the sales development rep to account executive handoff.
Advanced scheduling features include instant web form scheduling, live calls & video, one-click booking, instant appointment booker plugin, calendar & Salesforce integration, and more.
Pros:
The tool integrates with marketing automation software and CRM tools so teams can use the data to seamlessly sort, qualify, and route leads.
The Instant Booker tool has a feature-rich free plan.
There is great customer support.
Cons:
It lacks customization on the admin side.
It doesn't sync with multiple calendars.
Pricing:
For the Instant Booker tool, there's a free plan available. The Spicy plan (which has a free trial) costs $15 per user per month, whereas the full-feature Hot plan (which has a demo) costs $25 per user per month.
The Concierge tool has three plans – Spicy ($150 per month platform fee), Hot ($400), and Inferno ($1000). All require separate user licenses at $30 per user per month.
See full pricing with feature list here.
9. Sprout Social – Social Media Automation
Sprout Social is a leading social media management, listening, analytics, and customer care platform for SMBs and enterprises.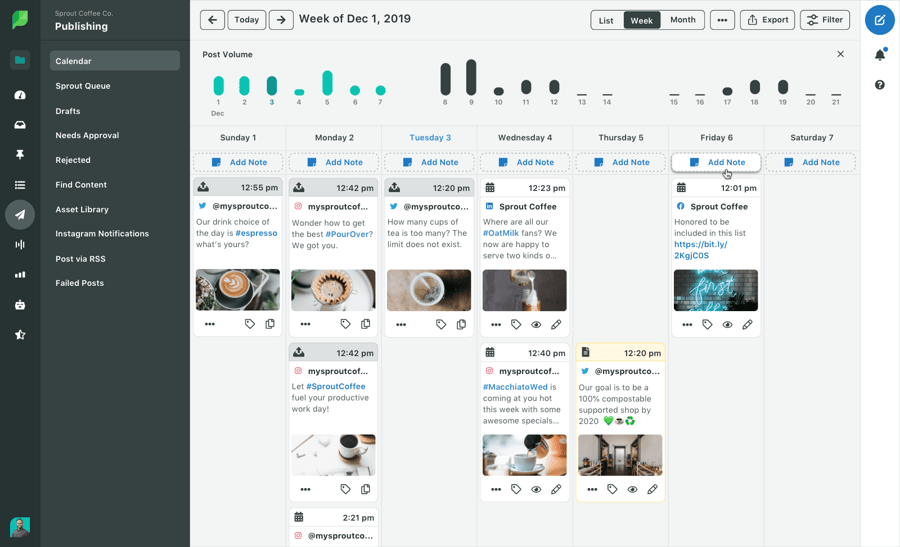 It enables you to uncover trends and actionable insights from your social data. You can monitor and manage all your online reviews across Facebook, Google My Business, and even TripAdvisor.
Its social automation tools, like automated scheduling, message categorization, and chatbot builder, are pivotal to your overall marketing automation strategy.
PS: Here's a handy guide to better understand marketing automation.
Key Features:
Plan, organize, and schedule your social media content.
Create automated workflows.
Track real-time social media engagement.
Access insights and analytics from a rich social data dashboard.
The ViralPost feature optimizes content delivery times to maximize social engagement.
Measure your NPS and CSAT scores from within the platform.
Pros:
It's easy to use
There's rich reporting on each post's performance, competitors, paid campaigns, and overall social growth.
The all-in-one Smart Inbox combines every conversation, alert, and action from all your profiles into a single, filterable stream.
It has strong social media management, listening, and automation capabilities
Cons:
Pricing is expensive.
Customer support is reportedly lacking.
Pricing:
Sprout Social's pricing starts at $99 per user per month for the Standard plan. The Professional plan offers additional features for businesses at $149 per user per month. The Advanced plan offers further solutions (such as suggested replies, content library, and Twitter surveys) for enterprises at $249 per user per month.
Give it a spin for free by signing up for the 30-day trial.
10. OptinMonster – Lead Capture
You may think of pop-ups as annoying and intrusive, but with an average conversion rate of over 3%, they're a proven source of leads.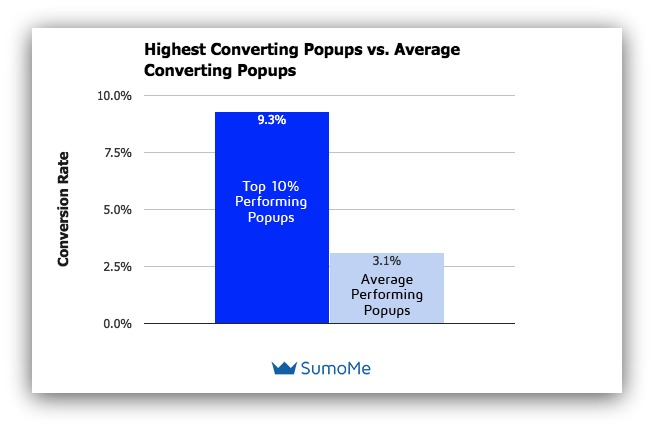 And one of the best tools to generate leads with pop-ups (and other website elements like floating bars & scroll boxes) is OptinMonster. The platform uses exit-intent technology that detects visitor behavior – so you can show an enticing lead magnet or discount when they're just about to leave your site. This helps drive email sign-ups and reduce cart abandonment.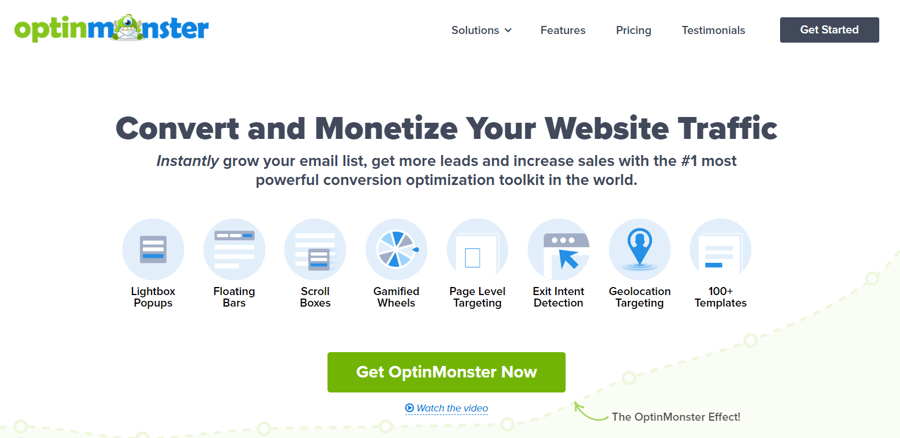 Key Features:
Build pop-ups with the drag-and-drop pop-up builder and pre-made templates.
Easily schedule campaigns.
Use geo-location targeting and on-site retargeting.
Enable AdBlock detection.
List segmentation and personalization are available.
Use A/B testing.
Track conversion analytics.
Pros:
The interface is intuitive.
There are plenty of great-looking templates.
It integrates easily with popular marketing tools.
There are detailed pop-up triggering and targeting options
A/B testing is easy.
Cons:
You need to connect to Google Analytics to see your performance.
Many of the key advanced features are only available on higher-tier plans.
There is no free trial
Pricing:
Billed annually, the Basic plan costs $9 per month and allows unlimited campaigns for one website. The Plus ($19 per month), Pro ($29 per month), and Growth ($49 per month) plans boast more features (such as integrated A/B testing, countdown timers, real-time personalization, etc.), more site integrations, and page views. See full pricing details here.
Gear Up for Success
With the right mix of these tools in your arsenal, your B2B marketing ROI is all set to scale new heights.
Which B2B marketing tools are you currently using? Are you satisfied with your toolkit?