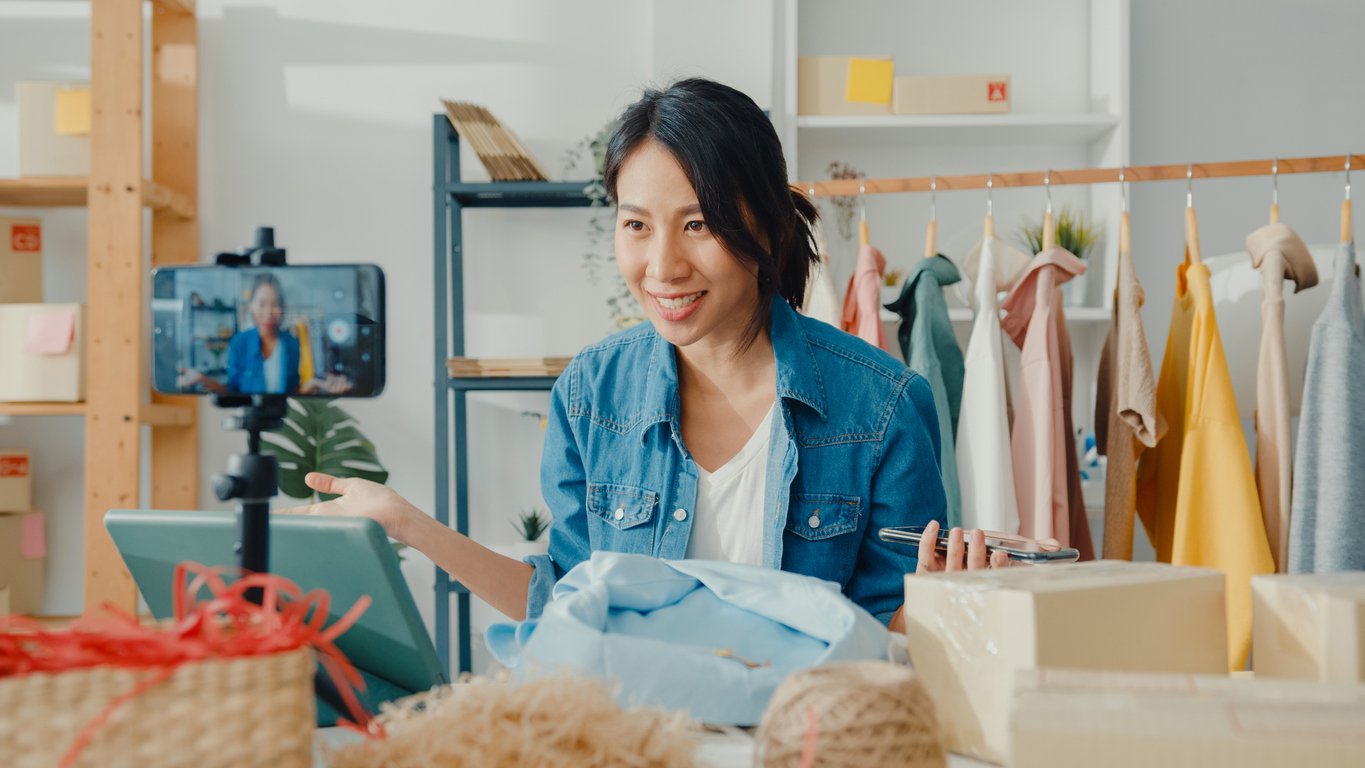 eCommerce has been at the forefront of shopping trends in recent years, transforming how people approach purchases and shaping their experience of businesses and brands.
It's predicted that eCommerce's earnings will exceed six billion dollars by 2024, with the industry continuing to grow and attract customers. Therefore, it's worth paying attention to online trends, as they have such a huge influence on buyers and can boost your conversion rates overnight.
However, some eCommerce trends seem to have more staying power than others. One that doesn't seem to be disappearing any time soon is online live selling. Combining elements of live streaming with the online marketplace helps engage customers no matter the product or service.
Particularly for those businesses hoping to recreate the physical shopping experience in virtual spaces, online live selling is not to be overlooked.
What is Online Live Selling?
In a similar vein to TV shopping channels, online live selling utilizes live streams to drive sales and market products. This involves brands demonstrating how to use items, testing them out, and highlighting their everyday benefits to customers in a virtual setting.
Depending on the business and its customer base, online live selling may take place on social media live streaming services, dedicated streaming platforms, or even the business' eCommerce website.
Online live selling provides customers with a better avenue to ask questions of marketing representatives. Often in digital settings, these conversations happen on online meeting platforms or using chatbots, singling out the customer and becoming time-consuming for them.
Live selling engages a larger audience, making customers feel more comfortable asking questions while being assured a real person is providing answers.
The Benefits of Live Selling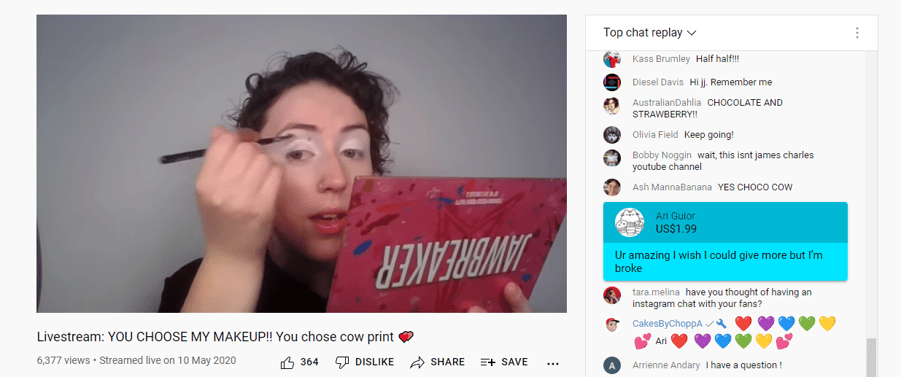 For businesses and customers alike, there are clear advantages to online live selling, which has led to its inarguable eCommerce success. It makes online shopping easier and more enjoyable for many customers, contributing to the two billion buyers who made at least one digital purchase in 2020.
These benefits enhance the customer experience and resolve some of the problems online shopping poses.
Increased Engagement
Online live selling attracts more viewers and potential clients than other marketing methods, particularly among younger audiences, which typically see an increase of up to 20 percent when live selling is present.
As viewers can see products being used, live viewers feel more confident engaging with your business and making a purchase. There's also a wide range of online live selling content styles, encouraging different audiences to interact with your business in different ways.
Engagement comes from live sales often being streamed on platforms that more people have access to and can watch throughout the day. Using social media platforms, for example, means brand engagement isn't restricted to your current customer base.
Live chat features also enable viewers to take an active role in live selling. This increases brand exposure and allows you to provide instant answers to questions posed by potential buyers.
Fewer Returns
One challenge with online shopping is there isn't a chance to try before you buy. Even when businesses offer free returns, this still requires upfront payment and can be a pain for employees managing returns using point of sale software.
Live selling can act as a stand-in for trying out or testing products, using influencers or hosts to demonstrate their capabilities. This helps viewers determine if the product is right before purchasing and reduces the number of returns.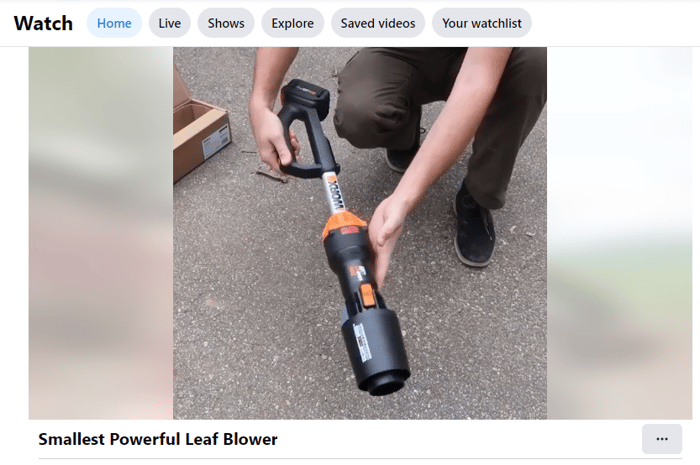 Likewise, live selling can cover other important aspects of your products — such as their durability, materials, presentation, and size — helping to give customers a feel for them before they purchase.
With products like makeup, this helps customers determine what options will suit different skin types, complement other products, and deal best with different conditions. This means there's no guesswork required of customers before they buy.
Showcasing a Range of Products
With traditional marketing, there's the danger of overloading potential purchasers with information and products, leaving them confused and uninterested. However, with online live selling, the format lends itself to showing off multiple items at once.
This can give a wider perspective of what your business has to offer, associating your brand with more products in the eyes of the customer.
These can be grouped into categories of products that work together, but serve different purposes. For example, a home design company may use live selling to promote their decoration services and home furnishings simultaneously. These could be linked together into 'lounge' or 'bedroom' products and services to give the stream a cohesive theme.
This exposes viewers to additional services and products from your business, helping with upselling and cross-selling.
The Personal Touch
Seeing real people handling your live selling creates a more personal experience for customers, giving your business a face and a team of experts who can make direct recommendations to them.
Without live selling, eCommerce can feel informational and as though it's based purely on specifications and facts. Live selling hosts bring product recommendations to life, showing how goods and services work and inviting viewers to interact with them beyond typical product pages.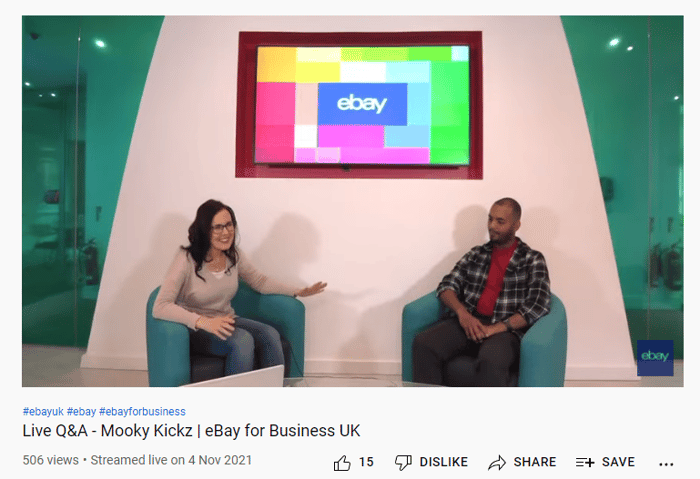 This brings online shopping closer to the experience of browsing a physical shop with a friend. With the chance to virtually watch products and services being used and ask questions to real people, live selling overcomes some of the limitations of traditional digital sales.
However, it still maintains the benefits of being able to integrate with digital business tools, deliver to customers' doors, and of being accessible without buyers needing to find and visit a physical store.
How Live Selling Complements Other eCommerce Trends
Part of the reason online live selling is so successful is that it easily integrates with other eCommerce trends. By working with customer habits and interests, live selling tackles some of the challenges of internet shopping and gives customers what they're looking for.
This helps to successfully bring consumers into the world of eCommerce and encourages them to purchase.
Using Video Content
Within eCommerce, video content significantly impacts conversion rates, with 84 percent saying that watching a brand's video convinced them to make a purchase.
Online live selling relies on this video element, making it particularly well suited to social media audiences. It, therefore, integrates a form of marketing customers have already expressed an interest in, adapting this to more explicitly promote sales and discuss individual products and services.
Bridging the Gap between Online and Physical Stores
With an increasing reliance on online services and platforms to engage in everyday life, tools that emulate physical experiences in digital settings are becoming popular. This is furthered by live selling.
Seeing products in action makes it easier for customers to visualize having them in their life. Video hosts can draw customer attention to specific elements to look out for, such as color, size, or different versions of the same product.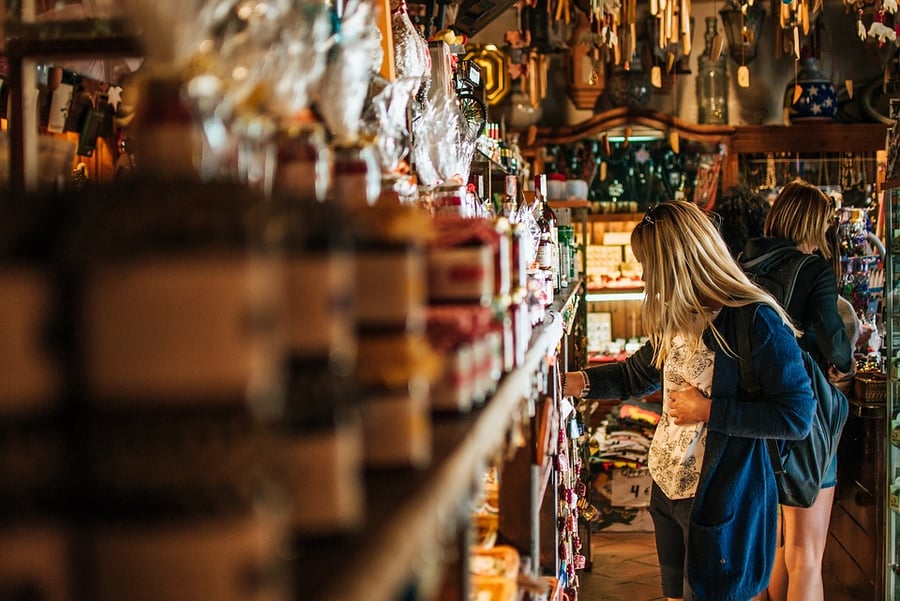 Accessibility Through All Devices
In recent years, mobile shopping has increased, with the number of mobile shoppers in the US predicted to reach 187 million by 2024.
Utilizing online live selling allows customers to connect with your brand and its products from a range of devices and platforms. Even when they cannot reach a physical store, they can look at items individually, assess their worth, and make purchases.
An Improved Customer Experience
Wherever your business is meeting customers, it needs to consider the customer experience. A positive experience makes consumers 3.5 times more likely to purchase from a brand, and consistently providing this generates loyalty.
Online live selling creates an entire shopping experience for the customer, giving a face to recommendations and suggestions and making them feel more connected to your business.
Greater Interactivity
For many online products and eCommerce sites, there's no option for customers to get their hands on and try out goods. However, although not physically interacting with the products, online live selling does allow them to watch others do so, as well as contribute questions through live web chat.
This creates more of an opportunity for customers to have their questions answered and be able to visualize the product in their homes and/or spaces.
Using Live Selling in Your Marketing
The benefits of online live selling are now well known, but optimizing your business's use of it requires planning and a strategy.
Unorganized live selling can come across as chaotic, failing to present your business in the best light or provide the hoped-for customer experience.
So, when starting to use live selling in your marketing, consider these four areas: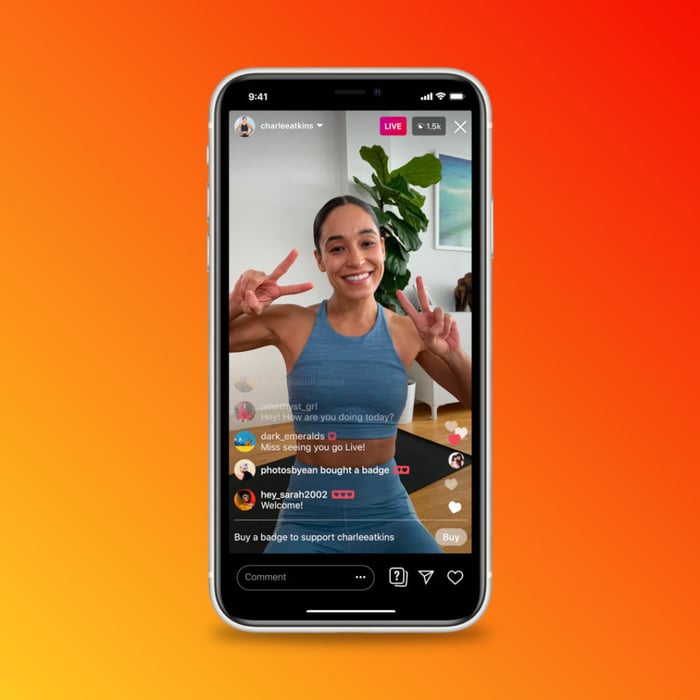 1. Your Platform
Firstly, you'll need to decide where you're going to stream your online live selling from, whether this is a social media channel, dedicated live stream platform, or your business website. This will influence the way you present your live selling as well as the audience you gain.
Although streaming from your business website might make it easier for viewers to then browse products, your online live selling will gain more exposure on a social media platform.
2. Your Content
Your content should reflect your business as well as the interests of those watching. Interviews or question-and-answer sessions are great for getting to know your brand, whereas tutorials can be an engaging way to teach customers about products.
Behind-the-scenes looks can also present a more complete image of your brand and help with both customer retention and generating sales. Using a range of content keeps your audience entertained and coming back for more.
3. Collaborating with Influencers
Although not essential, influencers can feel like an impartial party to viewers, being less biased than those working for your business. This makes their reactions and opinions more influential among your audience and likelier to produce conversions.
Influencers also attract audiences with particular interests and shopping needs. This means you create more exposure for your brand when you collaborate with them, and they can help your business more effectively market to specific groups.
Finally, the influencers you choose to work with can also make an indirect statement on behalf of your brand, showing that you support diversity and inclusion. Influencers can also help you access niche markets.
4. Staying on Brand
When online live selling, make sure you use cause marketing to embed your business values and culture into what you produce. If you claim to pride yourself on being a high-quality brand, your stream needs to meet that standard too.
Likewise, claiming to be diverse as a business requires proof in your live selling, which means including people from different backgrounds. If your values aren't obvious throughout all your marketing, customers will doubt whether you really mean them.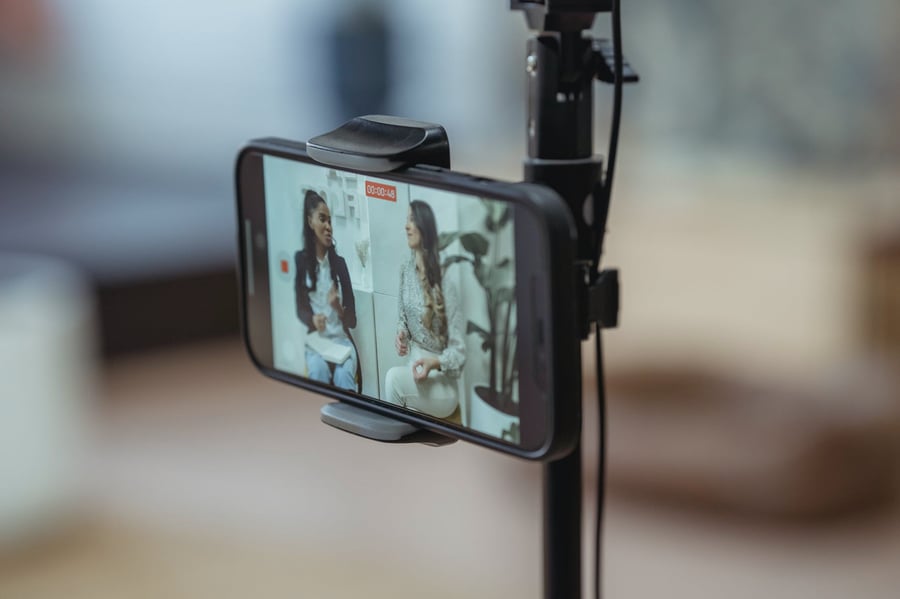 Step Into the Future with Online Live Selling
With the rise of eCommerce, online live selling looks to have its place in marketing strategies cut out. Bridging the gap between brick-and-mortar and online stores, it gives customers the virtual ability to test products and learn more about business services before adding these to their shopping carts. All this is possible while being accessible from wherever your customers are across a range of devices.
Incorporating online live selling into your marketing strategy can take some practice. However, by learning what your viewers and customers are interested and engaged in, you can adapt and shape your streams to suit them.
Similarly, keeping an eye out for other marketing trends can highlight the areas of your live selling that are most appealing. These allow you to mold your online live selling into what your audience wants, leading to more informed customers who are better equipped to make purchases they're satisfied with.