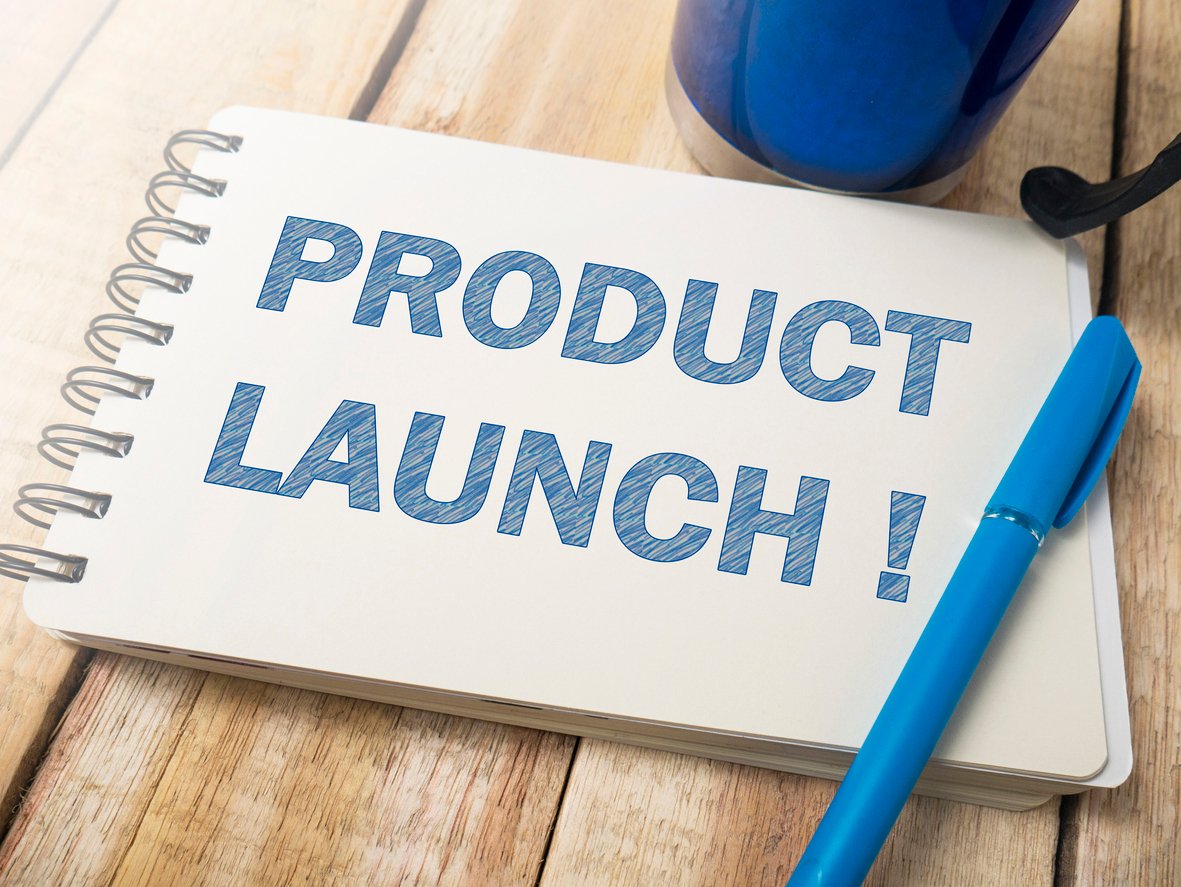 New products keep your business fresh and promote engagement. They bring customers back to the store and get people excited about your brand. Plus, loyal customers will always be interested in your latest offerings.
This doesn't mean that promotion of new products can be neglected. A carefully constructed release strategy is essential in the success of new merchandise. However, it is not just your newest offerings at stake. A strong ecommerce brand relies on the proper promotion of your latest products.
There are ways of promoting new products that will lead you to early sales and overall success, and the following methods of release will get people excited about your brand. Excitement over a brand will lead to an improved customer experience and an increase in overall sales.
1. Build Hype Early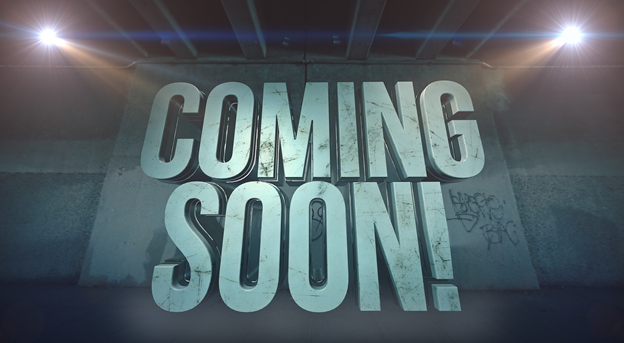 Let your customers get excited about your new products as early as possible. They shouldn't find out about a product after it hits the market. Make sure they know about it well before its release, as the anticipation makes the product that much more desirable. This ensures that people want it as soon as it becomes available. The result is an exponential increase in early sales.
You can start this hype at a particular event or through digital channels. Doing a preview at a certain event increases the inclusivity of your new product. It makes everyone who attends (either physically or digitally) confident that they heard about it first.
Your business can also use social media or video marketing to promote your new products early. You can show off what's new and give customers an inside look at your brand. Mobile video consumption rises 100% every year. Also, social video generates 1200% more shares than text and images combined. Use these tools to build hype and spread the word on your fresh merchandise.
2. Start Taking Pre-Orders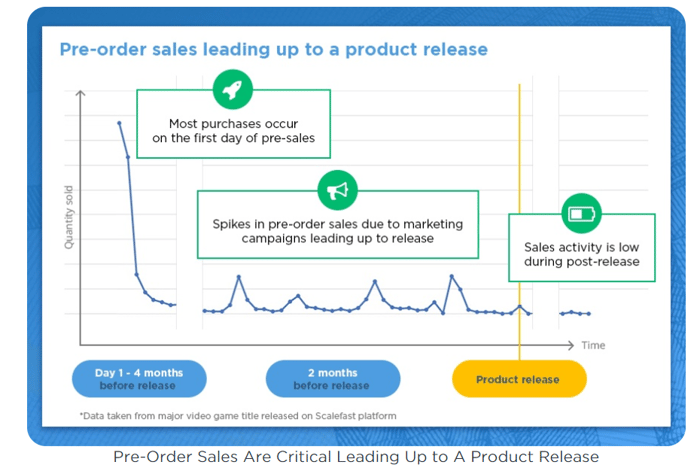 Source: ScaleFast
Your business doesn't need to wait until the product's release to start generating sales. Take pre-orders after you have built up the hype over the product. This will help your product's release in multiple ways.
You will be able to collect payments early.
It gives your customers a sense of exclusivity.
People may think there is a chance the product will sell out.
You can prepare the processing and shipping departments before the product's release date.
Taking pre-orders also allows you to fix any problems before a product's official release. Make sure the order-taking process goes smoothly for all your customers. You can utilize workforce optimization to monitor every aspect. You can track how your customer service, shipping, and call centers are performing in relation to your new product. If there are any misunderstandings or hiccups in its release, it's vital to know early.
3. Add a "New Arrivals" Section on Your Website
When you release new products, highlight them on your website. Have a dedicated section for new releases. This will help current loyal customers to come across your latest item updates. It also illustrates to your customers that you update your stock frequently.
The "new arrivals" section should be easily seen on your website's homepage. Include it under your products tab. It can also appear as its own section within the main navigation bar. This increases the exposure of your new products and will provide a better digital customer experience.
4. Get Visual
Allow customers to see your new products. Provide a variety of photos from different angles. This will give customers a better idea of what your product looks like and how it functions. Nobody likes to be surprised by the appearance of a product when it arrives at their door. Make sure your customers can be certain they are ordering what they want.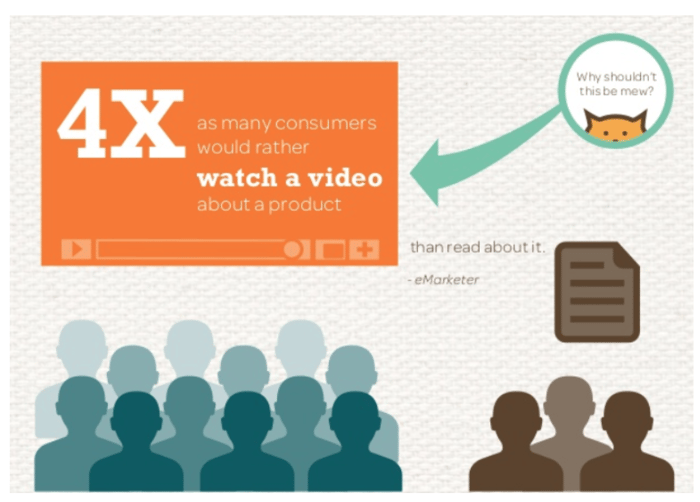 Source: QuickSprout
You can also use video content as a promotional tool. By 2022, online videos will make up more than 82% of all customer internet traffic. You can increase traffic and sales by utilizing video both on and off your website. Videos can compare, demonstrate, or 'unbox' your new products. This will allow your customers to get to know your products. Seeing other people interact with your new releases will make them more appealing to consumers.
5. Email Campaigns
If you are not already sending out on-brand emails, the time to start is now. Use an email platform to organize and send communications to your users. You should have the ability to segment your audience into different categories.
Email campaign categories may be separated based on:
Engagement
Abandoned carts
Visitors who have not signed up for your loyalty program
Recent purchases
Demographics
Email marketing has proven itself a reliable channel for ecommerce businesses. This type of promotion is vital to customer retention strategies. When you send an email, there is a 60-70% chance of selling to a current customer.
This will increase the more you target your new products to relevant customers. By understanding your customers, you will not waste time or money when promoting new releases.
6. Social Media Promotion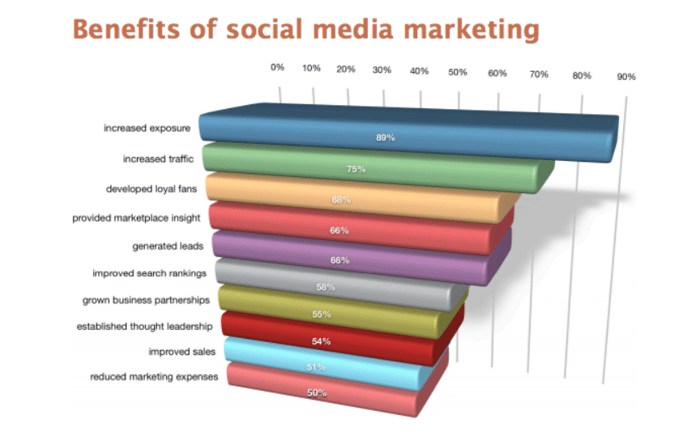 Source: QuickSprout
In addition to email, you also need to embrace the power of social media. This is where you create an exclusive brand community. Make your customers feel like they are building an authentic relationship with you. Over 53% of consumers say they are likely to buy from brands that are transparent on social media.
Social media is also where your loyal brand advocates reside. You will be able to rely on them to like and share your content. This allows you an inexpensive and effective way of promoting releases. The more people share and like your content on social platforms, the better your brand recognition will be.
When crafting your new product promotions on social media, center it around your customer journey. Create content that is driven by customer experiences. How do people interact with your company and brand? Create stories and share pictures of your latest releases centered around your customers.
When it comes to showing people interacting with your brand, social media is the perfect platform. Get people to share photos with your new releases in exchange for a contest entry or discount code.
You should also consider getting help from an influencer. This will spread your brand across social platforms. It will also increase trust in your products via the internet's most influential users.
7. Offer a Product-Release Contest or Giveaway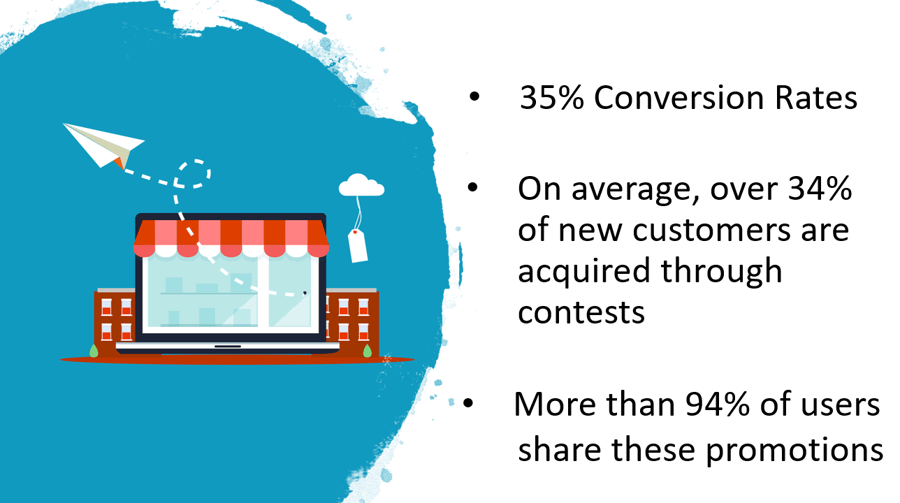 As previously mentioned, contests are a great way to increase visibility on social media. This also extends to giveaways on other platforms. This type of promotion is a great way to acquire new customers, with your loyal consumers sharing the contest or giveaway across their social media platforms.
A stand-alone social media contest is a great way to promote new products. For example, say 800 people enter your contest by liking and sharing. You can then be sure that at least 800 people have interacted with your brand. The content will also have been seen by any friends or followers of the contestants.
Having a web-based contest or giveaway can be effective too. Your website can give people the option to share on their social media profiles. Any clicked links on social media to the contest will drive traffic to your site.
From there, you can boost conversions by encouraging them to join your community of email subscribers.
8. Remember Your Notifications
In the world of mobile apps, you should embrace the push notification feature. You can include this on your web platforms as well. You can instantly let people who opted for notifications know about your new products. This notification will link to your product page, with ease of use guaranteeing a boost in sales.
Your customers want a seamless experience. They wish to interact with you in a way that is both personal and simple. If you use this feature, make sure it is effective and glitch-free. Ensure that your ecommerce system can handle increased traffic from new releases. Make sure you run regular server maintenance and plan in advance to avoid website crashes.
9. Strategize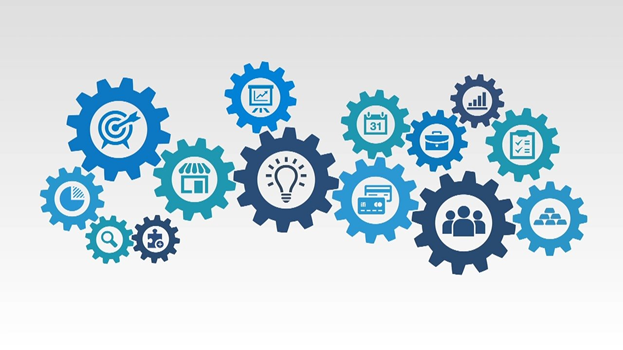 Are you using your advertising resources strategically? Only place ads where your desired demographics will see them. Make sure the message matches your target audience. If you do this, you will be reaching the people you want with a message that resonates with them.
You can use resources like online surveys and call centers to learn more about your customers. Talk directly to your customers when creating your release campaigns.
During this process, find out who is interested in your new product. You should also explore how they want to receive promotions. This will ensure none of your marketing resources are wasted. Your brand will reach your target audience on a platform of their choosing.
You will be able to cross-sell with your existing products too. By incorporating new releases with existing products, you can increase sales sitewide. Promote similar products and those that complement each other. For example, if you are promoting a new camera, also show similar cameras or accessories. This will allow you to upsell.
When you complete these campaigns, turn an eye towards performance. The success of new product releases ultimately relies on you and your business. Use effective performance management tools to gauge how you and your employees are doing. This can be a great way to improve the customer experience and boost sales.
10. Timing is Everything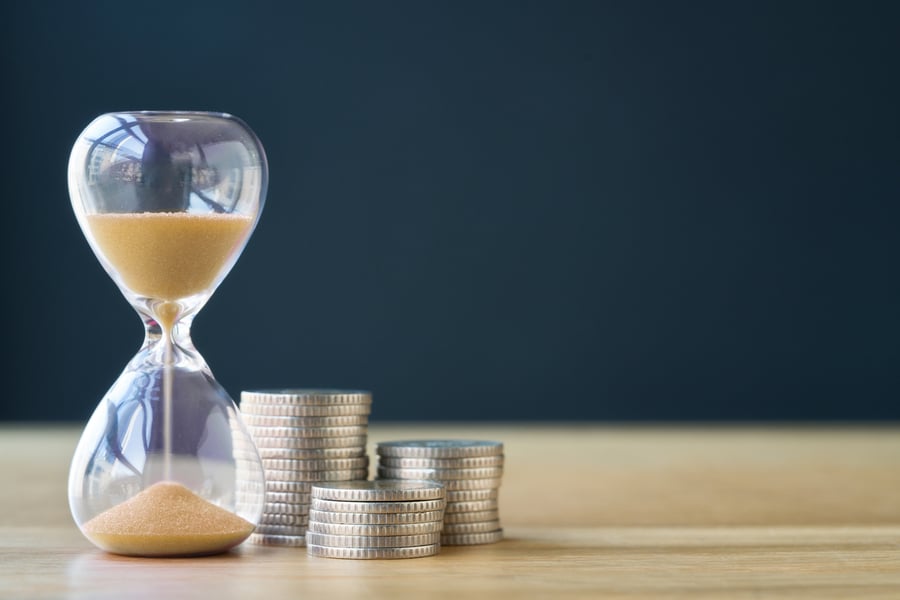 Timing can make or break any new product release. Make sure you plan your product's release from the announcement to the end of the marketing campaign. Each promotion should be well placed within your product release timeline. Follow these guidelines:
Make your new product announcement early, but not too early. You want the world to know about your product before its release, but you don't want the news to grow stale.
Spread out your marketing and promotions. Make sure your promotions are well-spread out to keep the momentum of your new release.
Choose the day of your product's release carefully. Don't decide to release a product around a major holiday or after major shopping days, like Black Friday. Choose a day that will optimize sales.
More Tips for Your Release Day
The release of new products, depending on your business type, should be treated as an event. In the days leading up to your product launch, increase your promotional activity. All of your followers on social media should know about it. Your website should also highlight the release.
You should prepare your customer service call center for increased questions. If you do not have it already, consider getting an automatic call distributor system. This will optimize customer service by keeping wait times short. It will make handling calls about your new products efficient too.
Also, have a plan for after release day. Keep the momentum going on your products after they are available. It will boost sales by keeping the release fresh in the minds of people who haven't made a purchase yet. You can include sales and promotions after the release. Don't make those promotions better than those who pre-ordered. Make sure you give people an incentive to buy early and to come back.
Finally, make sure your platforms are ready for release day. Your website should be able to handle the increased traffic. You should keep an eye on security too. Look at the top CASB vendors to ensure user data is secure. CASB is a cloud access security broker that will make sure your customers' data is safe. Nothing ruins a product release more than a data breach.
Takeaways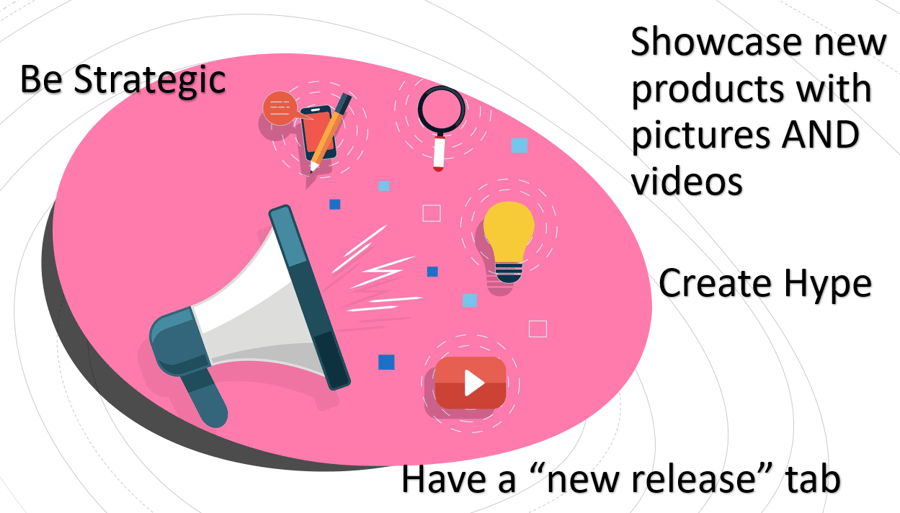 Whenever you release a new product, there are things you can do to ensure sales. If you have a business, like a clothing store, you may not promote new releases early. However, you should always have a "just released" section of your ecommerce website. You can use these new releases to run contests, email promotions, and social media campaigns.
For larger products or special features, make sure you build hype and plan your product release carefully. Don't let the hype on the product go stale and make sure you live up to what you promise in your promotions.
Deciding how your business will release products can be tricky. However, if you use this guide and plan strategically, you will have a product release that will boost sales across your business.