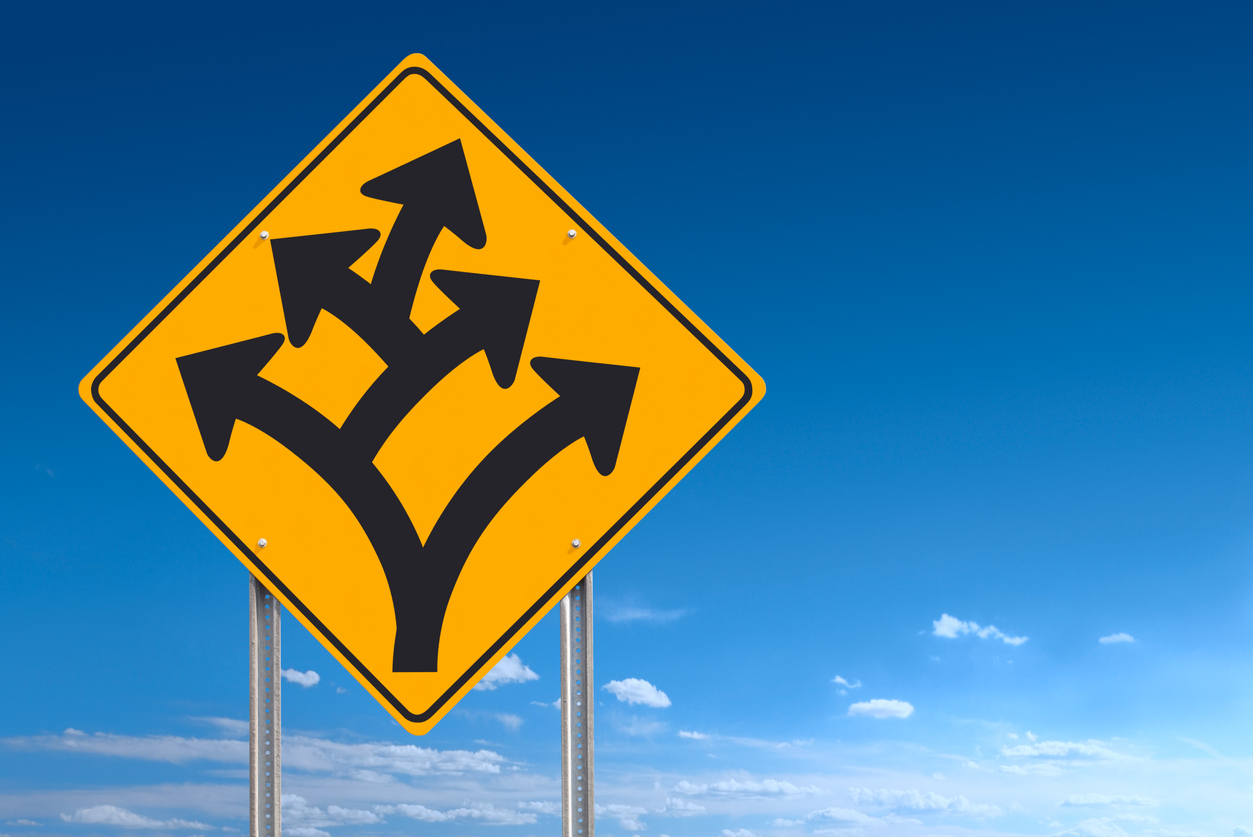 Building, managing and constantly perfecting your online store can feel like a lot of work – especially if you're a small business with an even smaller team. So, the idea of building a second online store probably sounds like something you have no time or energy to handle. But, running a secondary online store that branches off from your original business can actually pose some significant benefits to your bottom line.
From increasing your profit margins to reaching new markets, running multiple online stores may be an option worth looking into. It's a great opportunity to expand your brand and zero in on certain niches that could benefit from focused attention that a separate online store would give them. So, let's dive into why multiple online stores might be the right choice for your business.
Why Should You Run Multiple Online Stores?
When we talk about operating two stores, it's important to keep in mind that we don't necessarily mean two completely different eCommerce websites. In fact, we think two stores makes the most sense for small-to-medium size merchants who want to market some of their existing products to a different target audience.
Let's assume for a moment that you sell clothing items in your online store and your current marketing efforts are aimed at men between 30 and 50 years old. As an online merchant, you realize that your tee shirts line isn't performing as well as some of your other lines, and that's when having two stores can help.
Continuing to play off this example, the assumed merchant mentioned above might be well served to create a second online store that does nothing but exclusively market and sell the current brand's struggling line. By doing so, they can effectively advertise their tees to perhaps a more youthful, receptive audience without having to sacrifice brand identity. So, while their original website continues to do well with the 30-50 crowd, their second website will sell some of the same products as the first with a marketing strategy that is more aptly tailored to a different target demographic.
Creating a subsidiary brand name is also smart, so if your original store is known as Fashion by Felicity, consider naming your second store Designer Tees by Felicity (or something like that). This will allow you to maintain brand recognition while also extending visibility.
At the end of the day, it's up to you to decide what's best for your business. We see three main reasons why a store owner may launch another store featuring some of the same products:
The opportunity to sell in different languages for targeting new countries.
The ability to tailor marketing efforts to target new customer groups.
The chance to expand your reach and sell using different business models.
However, keep in mind that we don't suggest this strategy for everyone. It's important to consider your business needs before you set up a second (or even third) store. But, if you're considering it, here's a breakdown of the benefits.
1. Selling in Other Countries
A large number of online stores are based in the United States – including those built with 3dcart. But, eCommerce isn't bound by borders, and is a global market that reaches every state. In fact, 3dcart stores have reached over 15 countries! Either way, just because you're based in America doesn't mean you can't open a second store to new markets in other countries.
Of course, opening a store in another country may require an entirely different storefront. You wouldn't want a store targeting customers in Spain to be in English, for example. Different countries demand unique websites -- even if they feature the same products. Marketing strategies can change depending on the country you're targeting, and online privacy legislation (like GDPR) may require your site to have different features.
2. Segmenting Your Audience for Targeted Marketing
Another consideration may be a segmented audience. It's always easier to speak to your audience when they're in narrower, more targeted places. As a result, some people set up different stores to target different audiences with the same or overlapping products.
For instance, if you run a sporting goods superstore that covers every sport, you may consider segmenting goods by sport type. You could create different stores for each sport you want to focus on. By synching your inventory across all stores, purchases made in the targeted stores reflect in the inventory of the superstore, ensuring you avoid potentially costly inventory errors.
3. Expanding Your Reach
If you're currently running an online B2B/wholesale store, but you find yourself wanting to expand your reach to direct-to-consumer eCommerce, that may be difficult to do on the same storefront. You may want to sell your products to some customers individually and to other customers in bulk quantities (if they qualify). Rather than handling all of this on the same storefront with customer groups, you can make a new online store with its focus on B2C sales and easily pivot towards a new market segment while maintaining the pure B2B style of your original store.
AliExpress and Alibaba already mimic this business model, with the former selling single products to consumers and the latter selling bulk products to businesses. This works vice-versa as well; if you run a B2C store and are looking to expand to B2B sales, you don't need to worry about housing both on the same storefront.
How to Clone Your Main Store
The biggest concern on your mind is probably the overwhelming task at hand of starting another online store from scratch. Thankfully, you can use website cloning to start your secondary online store instead. Website cloning involves creating a copy of your existing online store; this process is useful to those who want to start a new online store similar to their existing one without having to recreate product libraries, customization options, etc.
For those looking to create an extension of their brand, cloning everything in your main store is the best way to go. If you're looking to create a new brand altogether, we recommend the design-only option.
What Comes After Cloning?
Don't expect to have your second 3dcart store up and running in a matter of days. Even if you've selected the "clone everything" option, there will still be a significant amount of work that must be done to ensure website optimization and distinction. Below you will find a list of tasks that will help you stay organized and on point to launching your secondary online store.
1. Revamp Your Inventory
Immediately after cloning your 3dcart store, it's a good idea to start revamping your copied product library to include only the items you want to sell in your new store. For example, if you sell fashion accessories in your original store but want to sell sunglasses only in your new store, simply delete the products that don't fit that category.
2. Rename Your Products
Continuing to work off the sunglasses example, if you sell black Ray-Ban Wayfarer's in both stores, you will need to rename that product in your new store. In other words, if your original store names that particular pair of sunglasses "Black Ray-Ban Wayfarers," then your new store should name the same product something like "Ray-Ban Wayfarer Sunglasses in Black." Renaming products will help avoid both of your stores cannibalizing each other in search results and ensuring that Google will not dub your content as duplicate when it crawls your site.
3. Choose a New Template
3dcart offers a wide selection of premium templates that have all been optimized to work flawlessly based on the newest Core Templating engine that makes every theme responsive. After cloning your store and revamping your product library, then it's time to select a new template. When all things are said and done, your new store should have a unique feel and identity that's separate from, but not totally foreign to, your original brand.
4. Customize Your Store
Customization involves tailoring your store to meet the unique needs of your business and should always be completed with user experience in mind. For example, make sure your new online store is easy to navigate; this may involve altering your existing header, footer and categories list. When your new store's roadmap has been defined, then it will be time to implement and optimize enhanced eCommerce features that meet its needs.
5. Implement Must-Have Features
Once you've customized your chosen template, it's time to activate the necessary features that your new online store may need. 3dcart is constantly coming out with new features to improve your business process, so think about what your original store already uses and determine whether your new store needs all of those features activated or if it would benefit from some new ones. For example, you may want to make navigation more streamlined and advanced on your new store, so the Mega Menu Builder app could be a good choice.
6. Avoid Duplicate Content
Search engines like Google penalize websites with duplicate content, which can cause a lot of damage to your hard-earned ranking on search engine result pages, or SERPs. When working on your website copy for a secondary store, make it unique and separate from your original store – especially if you sell some of the same products in the new store. Take your time with this and consider using product videos as an alternative to written descriptions to avoid triggering a duplicate content strike.
7. Sync Your inventory
The next step in this process is keeping all of your inventory levels connected across your different stores. The Multiple Stores Inventory Sync app will allow to keep real-time inventory across all of your stores. One store will work as the "Master store" housing centralized inventory. Additional stores will be considered "child stores" that subscribe to the Master store's product library. Any changes applied to the stock of your products in the Master store will propagate automatically to all of your child stores, and as orders are received in child stores, a real-time update will notify the Master store so it can deduct corresponding inventory.
8. Fine Tune the Details
If you accept online payments via PayPal in your original store, you will need to re-enter your merchant credentials in your new store. The same is true for your selected shipping carrier(s) and any other third party application you may be using. This will ensure both stores operate under the same accounts. In addition to reestablishing preset payment and shipping credentials, now's the time to fine tune all other aspects of your website including, but not limited to:
Call-to-action buttons
Special deals and promotions
Newsletter sign-up fields
Company email campaigns
Social media connections
Keeping Stock Between Multiple Stores
If you're running multiple online stores on the 3dcart eCommerce platform, you can kiss complex inventory management goodbye thanks to the Multiple Store Sync app, which syncs your products between your "Master Store" and all of your "child stores."
Multi-Store Product Sync is designed to make inventory management across multiple stores simple and easy, allowing the eCommerce store owner to share inventory across all of their stores. When a customer orders an item, the inventory count for that item is automatically adjusted on each store the item is sold on. Now, instead of uploading inventory levels to multiple stores, it only has to be done once.
If you've been putting off opening a second store because of the challenges of inventory management, now is the perfect time to reconsider. Additional stores allow you to sell in different countries by opening a new storefront in a different language or allowing you to speak to a segment of the marketplace your main store with a new one that caters to a specific demographic. Of course, one of the biggest benefits of opening additional stores is to expand your reach to different types of customers, like B2B and B2C, without dealing with the hassle of keeping it all on one storefront.
One thing to remember, even though this new feature makes it easy to manage inventory across multiple stores, it doesn't eliminate the task of uploading inventory daily. You owe it to your shoppers and your bottom line to keep your inventory up to date by refreshing it at least once per day and immediately after out-of-stock items have been received.
Marketing Your New Store
Now that you've cloned your store, chosen a new template, revamped your product library, rewrote merchandise descriptions, optimized your website, included a wealth of enhanced eCommerce features and fine-tuned the details, then it's time for some marketing. Like it or not, this includes the creation of social media profiles uniquely tied to your second 3dcart store.
Even if you already have social media profiles for your Master store, you will need to create unique profiles for child stores as well. Today, the big four social media platforms for eCommerce merchants are Facebook, Twitter, Pinterest and Instagram, and all of them are must-haves when looking to effectively market your brand(s).
Once you've created social extensions for your child store, it will then be time to start advertising. You can do this through PPC, sponsored posts, newsletters, blogs, etc. Email marketing is also a great way to attract your existing army of loyal shoppers to your subsidiary brand.
Shortly after launching your second store, send a newsletter to your existing clients to let them know it's up and running. Be sure to provide a working link to your site along with URLs to its various social media profiles. It's also a good idea to create a purchasing incentive inside the newsletter. For example, offer loyal shoppers a 30% Off code that they can use as first-time buyers in your new store. This will help drive traffic to your store immediately after its opening.
Conclusion
When creating a second eCommerce website, keep its identity separate from, yet still tied to the first. The idea is to extend your brand's visibility by selling some of the same products in both stores. When selecting which products to sell, play to a niche market. If you sell fashion accessories in your Master store that include designer sunglasses, then consider selling only designer sunglasses in your child store.
At the end of the day, it's up to you to decide what's best for your business. If you feel that opening up multiple online storefronts will be a beneficial strategy for your eCommerce business, then we're happy to provide you to tools with which to do that easily!