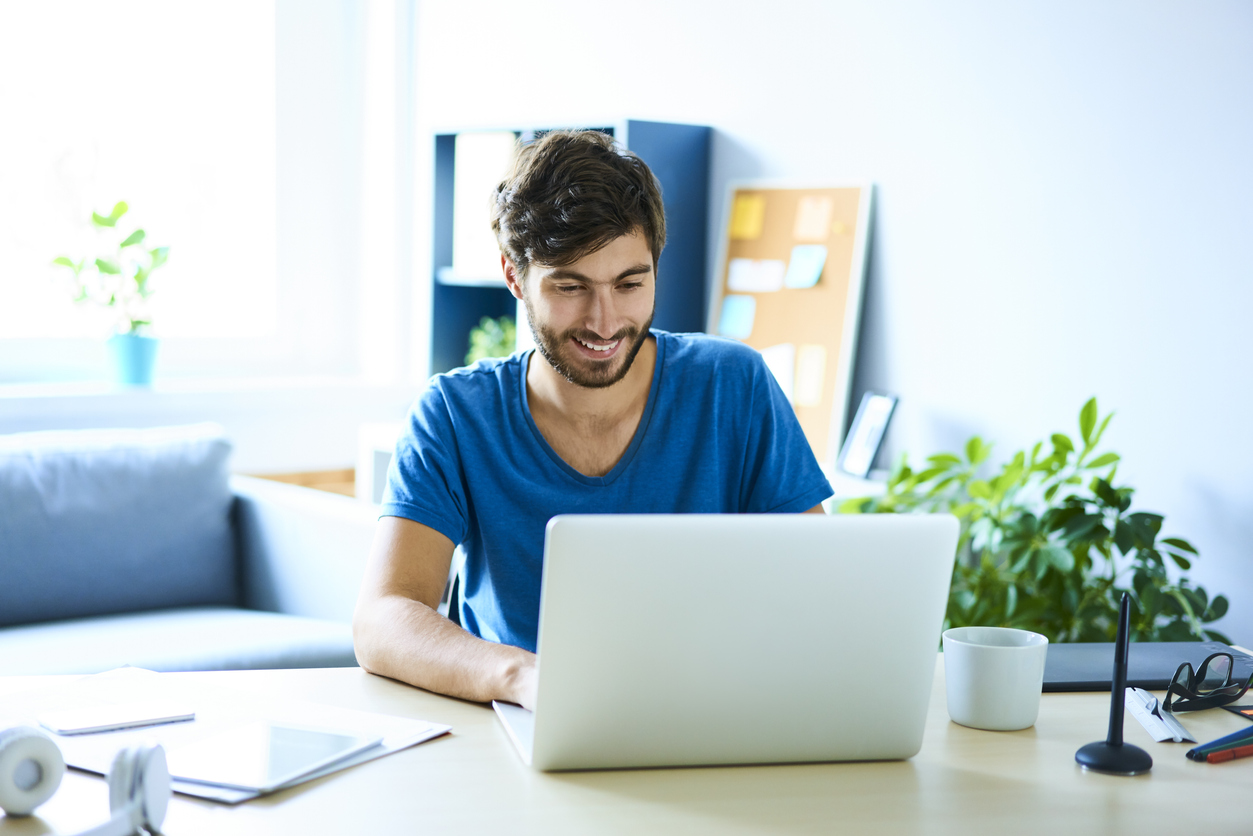 By 2025, the dropshipping industry is expected to generate more than 550 billion US dollars in revenue according to some projections. Every year, billions of consumers acquire new products through dropshipping companies, which has driven many entrepreneurs to set up their own websites and try to profit from this business model.
While it does offer some great advantages, setting up a dropshipping business requires creativity and an understanding of consumer purchase patterns. Plus, you also need to know how to use the digital platforms you have available to study your competitors and market your products.
With the above in mind, dropshippers that allocate their resources properly can hit the ground running and start generating money with a relatively small investment.
We've created a simple how-to article that will help you understand the dropshipping industry, highlight the different steps you need to take, and guide you while you find the best approach for your skillset.
What is Dropshipping and How Popular Is It?
Before you actually set up a dropshipping business, it's important to understand how this type of online business works. Dropshipping is a business model where entrepreneurs sell products online, but don't actually keep a stock of these items. Once an order is completed, the dropshipper simply places an order with the item manufacturer and the product gets shipped directly to the final buyer.
Dropshipping is considered a subcategory of eCommerce. But, even though it's almost the same on the consumer's end, this business model is fundamentally different. This means that you have to understand all the elements that may potentially affect the performance of your business. Plus, you should conduct extensive research about the audience you will serve, figure out how the order fulfillment process will work, and determine what limitations you have in terms of shipping.
It's estimated that 1 in 3 online stores run on a dropshipping model, so it's a popular industry for entrepreneurs. However, more and more consumers are turning to these platforms every day. The industry's compound annual growth rate stands at 28.8%, so it's the perfect time to start your dropshipping company as the next few years will be among the most profitable in the industry's short history.
6 Steps to Setting Up a Dropshipping Business
Now that we've covered some of the key aspects of the dropshipping industry, let's take a look at the steps you need to take to set up your own online business.
Becoming a dropshipper is a gradual process, but the skills required to master this industry are universal. If you have experience with online marketing, content creation, or any form of digital skill, you'll probably be able to implement it into your dropshipping platform. That said, these are by no means essential and you'll eventually learn about each one when the time is right.
For practical purposes, you should treat your dropshipping store as a traditional eCommerce website, as this is the way it'll be perceived by your potential buyers. That said, dropshippers have to deal with fewer challenges in terms of logistics and budgeting, so it's a great alternative for entrepreneurs that have a knack for online sales generation.
Although it has great potential, there are many steps you need to take to become a successful dropshipper. Taking an organized approach is the best idea and using part of your initial budget for testing is a great way to learn without burning through all of your resources.
Below, we've put together a list of the basic steps you need to take to become a dropshipper.
Step 1: Build a Robust Dropshipping Website
The very first step you need to take to become a dropshipper is to develop a reliable eCommerce website. Now, it's important to note that many dropshippers choose to run their businesses through established eCommerce platforms. But, if you choose the wrong platform, it can pose an array of additional challenges, including limitations in the products you can offer, expensive fees, and fierce competition fighting for a relatively small market.
Your best bet is to build a website using a platform that provides you with customization and integrations that benefit the dropshipping business model. Platforms like Shift4Shop can help you build a robust dropshipping website with little-to-no technical knowledge.
Shift4Shop is a powerful eCommerce website builder which can help you create your custom website and provide a powerful platform that includes an integrated shopping cart. You can choose from a variety of attractive design elements and customize each design to fit your vision. It would save you much time compared to building a professional dropshipping website from scratch.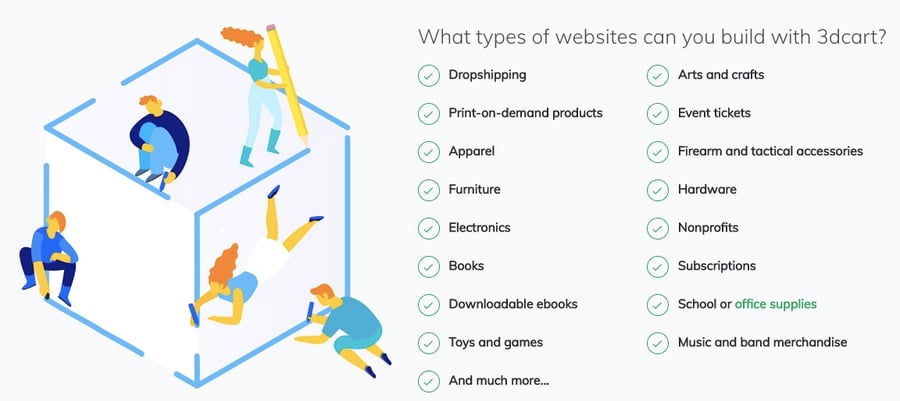 Step 2: Evaluate and Choose the Best Products
Remember, the success of our eCommerce store depends on the products you sell. You can have a great marketing strategy, shopping cart platform, and suppliers, but if you're selling products that don't appeal to consumers, there's a big chance that your efforts will not yield the right results.
Learning about individual products may be a good alternative, but this can take a while if you do it via conventional methods. Instead, you can take a more wholesome approach and investigate the hottest dropshipping niches, then zero-in on the products that have the most potential. The best part is that you can now choose from a wide variety of tools that can help you analyze different market trends.
Google Trends is a valuable tool because it shows search trends over recent periods. Moreover, FindNiche is a reliable resource that can help you identify the exact segments of the industry as well, as the products that are driving the most growth. Through FindNiche, you can gain valuable insights on the markets and products that can yield the best results and start offering these on your eCommerce site right off the bat.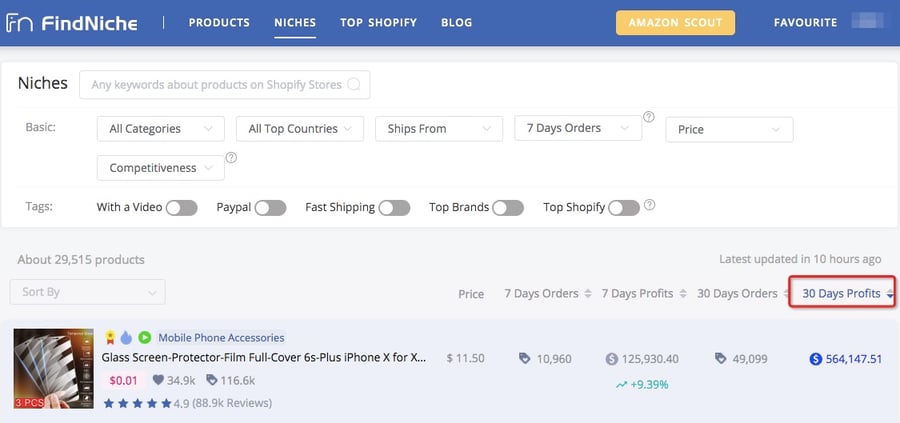 If you're also interested in product research on Amazon, the free tool of AmzChart would be a good choice. It provides product research features based on best-sellers rank, ratings and reviews. Additionally, you can analyze the categories with advanced filters to get insight into the most profitable niche market on Amazon. Obviously, it would be effective to find winning products with these tools.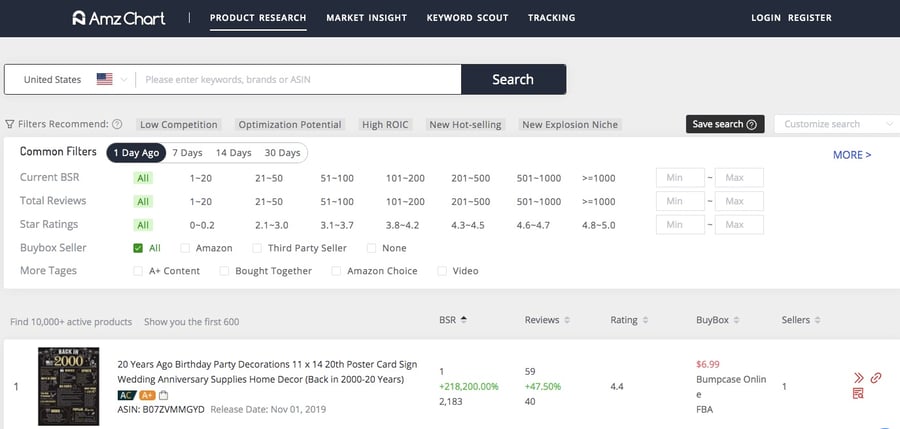 Step 3: Find the Most Reliable Suppliers
Not only do you have to find the best products, but you should also aim to forge lasting relationships with the most reliable dropshipping suppliers in the world. Having a trustworthy supplier is crucial to establishing a transparent business relationship and ensuring the quality of the products you're selling. Working with a well-known manufacturer can also lead to a wider audience, as these companies tend to offer more comprehensive shipping features.
FindNiche also allows you to view the best suppliers based on a series of variants. Suppliers that sell their products on AliExpress are always a good starting point, but FindNiche can help you dig deeper to determine which companies make a good fit for your business model. That being said, just remember to use tags like "top brand," "fast shipping," "good rates," and similar terms. For example, with FindNiche you can easily find out what the top products are with the highest star ratings.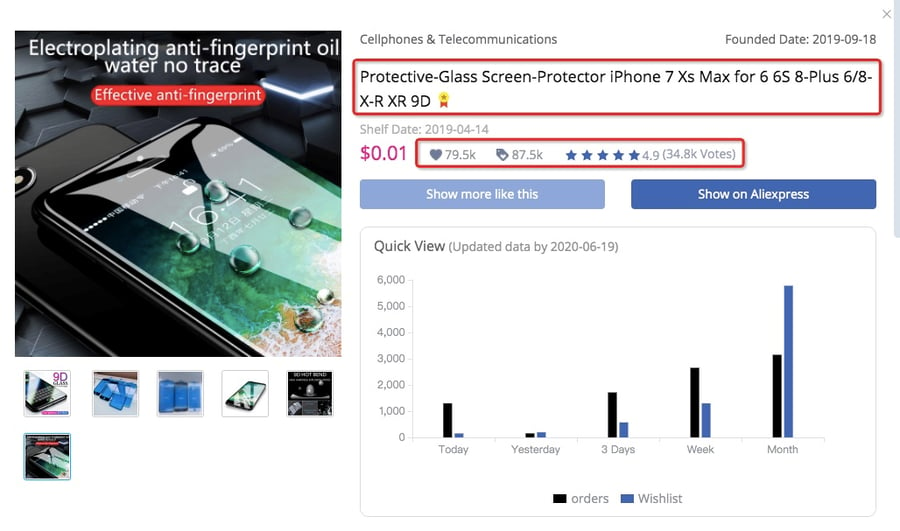 Shift4Shop also supports orders management. Although dropshippers do not need to care about the inventory, keeping your orders organized and making the order process easy is important. This is especially true with an increasing number of orders and customers, so it would be significant to have a tool to assist you during busy sales periods.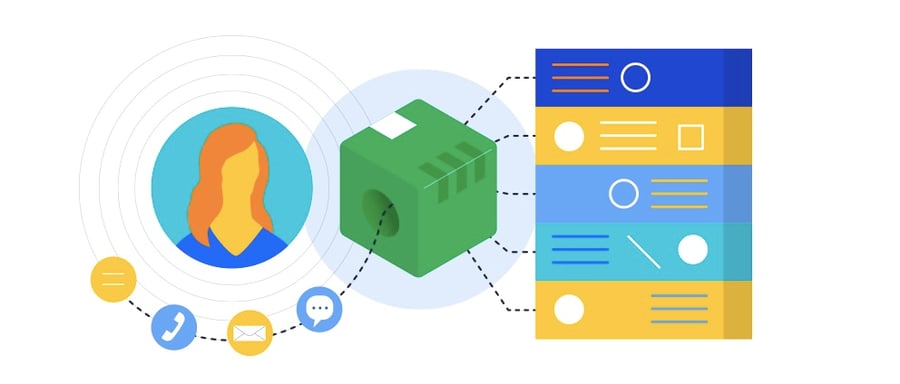 Step 4: Market Your Business Through Every Possible Channel
Online marketing has transformed advertising into a predictable art form with a strong mathematical base. While traditional advertising may still have its place in some instances, you should focus on marketing your dropshipping business through every possible digital channel that your audience likely uses.
Social media channels like Pinterest, Instagram, and Facebook are great choices, but different platforms work with different targets and requirements, so make sure you share high-quality, updated content on the appropriate channels.
Besides social media marketing, you should also venture into the realms of PPC, SEO, email marketing, content marketing, and similar techniques to ensure the best results. In this step, having a marketing analysis tool is a great way to see what other dropshippers are doing, evaluate their results, and find the most suitable technique for your own business. Ecommerce platforms like Shift4Shop have marketing and SEO features built-in, which can enable you to create effective strategies and increase your conversions.
Step 5: Deliver Outstanding Customer Service
Reliable and honest customer service is a proven recipe for success, but it's much harder to achieve when it's not face-to-face. This is especially true if you don't control your inventory or shipping system either.
The key to awesome customer service is to create a great experience for your customer as soon as they enter your website. Your pages should be easy-to-navigate, load quickly, and present an attractive design that instills confidence in your potential buyers. Also, you have to make sure that your site and shop are compliant with all regulations.
In addition to a functional and attractive website, make sure you have effective communication with your customers. You have to provide shipping information as quickly as possible and ensure that your team replies to queries within 24 hours at a maximum.
Once you have an established customer base, building a Facebook group or other kind of social group is necessary. You can invite your customers to join it and provide more valuable information or rewards to them. It would be a great way to communicate with your customers and encourage repeat orders from existing customers.
Step 6: Join Industry Groups & Get Involved in the Dropshipping Community
Joining dropshipping industry communities and industrial groups will give you a competitive edge over other dropshippers because you'll get updated information and frequent notifications about major changes in the vertical. You'll also know about any major shifts in the supply chain as well as the demand side, so you can make your own protections and adjust accordingly.
Get Started with Your Dropshipping Business Today
Entering the dropshipping industry may seem like a daunting task. Succeeding as a dropshipper requires a lot of devotion and the ability to adapt quickly to ever-changing consumer trends. However, if you have the right tools and take an organized approach, you'll be able to hit the ground running, sharpen the learning curve, and start producing revenue in a relatively short time.