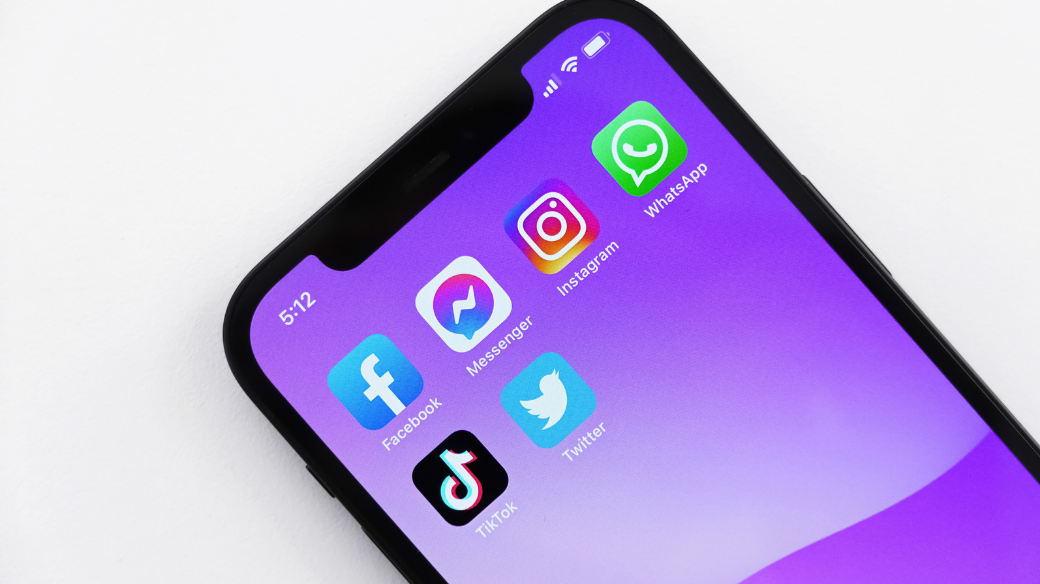 Social media has taken this world by storm.
As of 2022, the average daily time spent on social media by internet users worldwide was 147 minutes, according to Statista. Your business needs a strong online presence to capture consumers' attention in this digital era.
That means the old-fashioned, in-person sales strategy will not cut it. Gone are the days of free popcorn at the used car dealership to butter you up before the big sale (pun intended).
Social selling is the way of the future. So don't get left behind.
To help you start social selling for your business, we've outlined the basics in this post, along with steps for implementing them.
Let's get started.
What is social selling?
Social selling uses social media networks to engage with your customers and potential customers, build relationships, and ultimately sell products or services.
The concept may sound simple, but successful social selling requires a strategic approach.
It's not just about posting content on social media — it's about building trust with customers and giving them a reason to buy from you versus someone else.
Why is social selling important?
Social selling is about building relationships and trust.
When you engage with others meaningfully, you'll gain credibility as an expert in your field.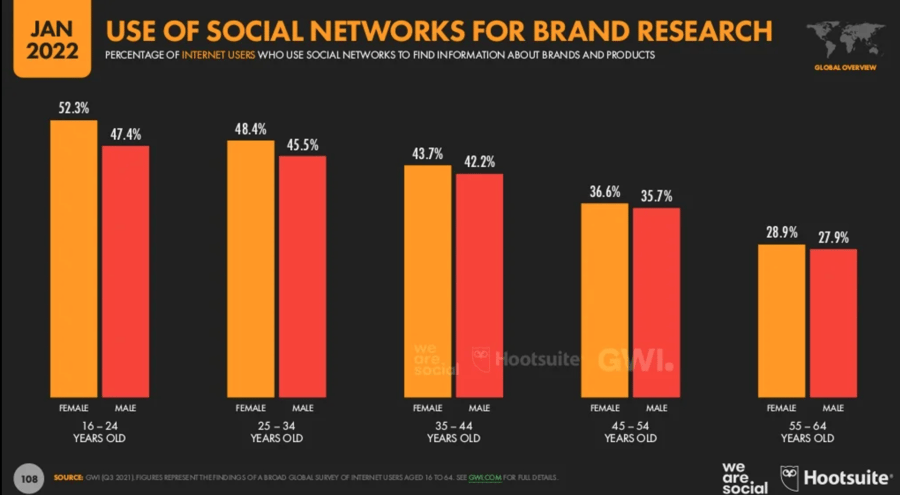 Source: Hootsuite
Social selling isn't just about making sales; it's also about being seen as a credible source of information and advice on your topic or industry.
7 Steps to Start Social Selling for Your Online Business
Social selling is a popular talking point in the online business world, and for a good reason — it works.
But what are the best ways to get started with social selling? Social selling can be overwhelming for beginners, so here are seven easy steps to get started with social selling for your online business today.
Step 1: Establish and protect your brand.
Before jumping into social selling, make sure that you establish yourself as a reliable business in your industry.
What does that mean?
You should have a well-designed and easy-to-navigate website that showcases your products or services, along with testimonials from previous customers and your contact information.
It is crucial that your brand logos and messaging are consistent across your social media platforms and website to create a cohesive narrative. That way, when people connect with you through social media and then land on your website, they'll know they're getting in touch with an established company instead of just some random person trying to sell them something.
Social selling for your online business will expose your brand to vast new audiences of potential consumers but also competitors.
You should protect your company's assets, but that does not just mean patenting your product. It is important to trademark your logo and your business's brand name to have exclusive rights to the brand you built.
This way, no one else can steal elements of your brand and piggyback on your marketing efforts.
Step 2: Learn where your customers spend their time.
When it comes to social selling, it is crucial to understand if your current social media presence is a good fit for your target market. After all, why put time and effort into a platform your customers are not using.
So start by identifying where your potential customers spend their time online, so you can best engage with them there.
For example, if you're selling modern furniture, then Pinterest and Instagram are great places for reaching out to new homeowners or interior designers. Or, if you run an app development company, then Twitter and LinkedIn might be better platforms for getting involved in conversations about software development trends or tech companies' hiring strategies.
Run a social media audit to survey and evaluate all of your accounts on social networks. It can help you determine where your customers are and where they aren't.
This information is invaluable for refining your strategies and improving your brand's overall performance in the future.
To get started with your social media audit, look at each of the major platforms that you use (Facebook, Instagram, Twitter, LinkedIn, etc.) and answer these questions:
What are my goals?
How many followers do I have here?
Is my follower account growing or declining?
How active am I on each platform in terms of posting content?
Are there opportunities for more interaction, like commenting or liking other posts by other users?
Once you have the answers to these questions, hone in on one or two platforms. Don't spread yourself too thin; consistency is key for social selling.
Step 3: Create buyer personas.
It can be tempting to think that all your followers are looking for the same things. But to build a social selling strategy that works for your business, you need to know exactly who your audience is and what they want.
To do that, create buyer personas — or a specific description of your ideal customers. The description should include their age, gender, where they live, what they do for work, their education, hobbies, interests, etc.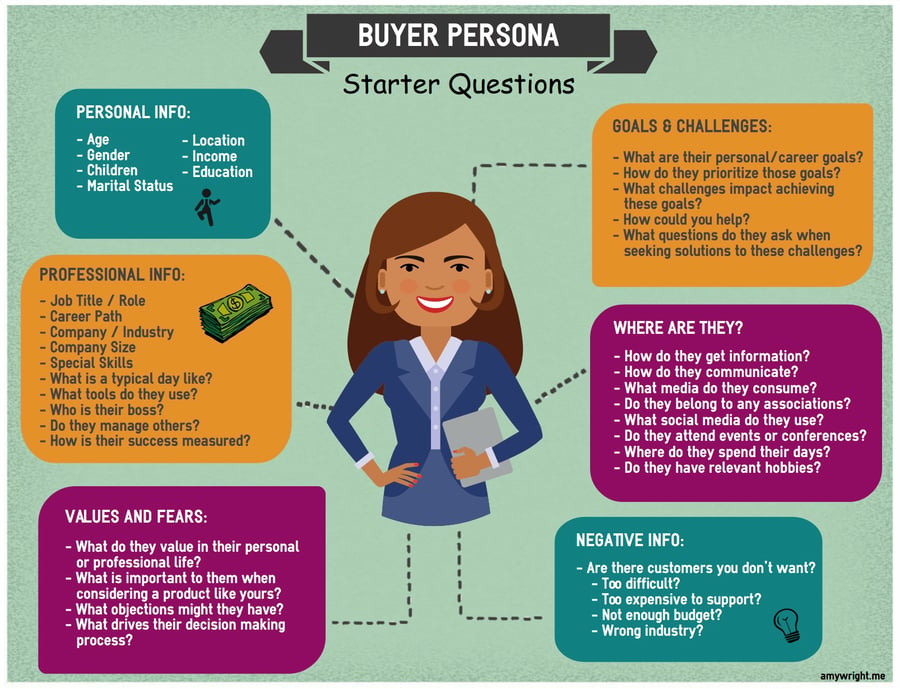 Source: Algorithmic Global
Once you have this information, it is easier to tailor specific content for every buyer persona.
For example, if your business sells fitness equipment and apparel, your target audience is people who spend a lot of time in the gym and want to live a healthy lifestyle. However, that is a pretty broad audience.
By segmenting your target audience into separate buyer personas, you can provide the most value by sharing high-quality content on TikTok or YouTube featuring the best workout plans for their goals, like losing weight or building muscle.
Curated content provides increased value to your customers and improves engagement with your brand. More on that later.
Step 4: Utilize social listening to connect and engage.
Social listening is a way to measure and analyze the conversations that are taking place about your brand.
It's like monitoring your own social media channels. Still, instead of just looking at your posts and interactions, you're looking at the aggregate of all the content shared about your brand across multiple platforms.
There are three main types of social listening:
1. Sentiment analysis
Sentiment analysis helps identify whether a comment or post is positive or negative.
This type of social listening can help identify product complaints or see if there are common feelings in what people are saying about your brand, whether good, bad, or indifferent.
Sentiment analysis is the best strategy to help identify negative comments and take appropriate action to resolve customer complaints or issues.
2. Themes and topics
Social listening can help you identify specific topics or themes that people are talking about in your brand or industry.
For example, suppose you sell graphic design software. In that case, it is essential to monitor social media platforms for comments with design keywords like best business card templates or free photo editor to better understand current graphic design trends.
You can use this information to create content that addresses these topics, build better relationships, or even understand what type of content resonates well with your audience.
3. Audience insights
Finally, audience insights help you identify who exactly is talking about you online so that you can tailor your marketing efforts accordingly.
If you notice an increase in teenagers talking about your brand, it would be wise to consider a TikTok campaign to capitalize on that market.
Your goal should be to find leads who will eventually become loyal customers (and advocates), so don't spend all of your time checking the "likes" on posts or watching how many views a video gets.
Social listening has several benefits:
It lets you stay up-to-date with what people are talking about in the industry. This can help you identify new opportunities for promotion and areas of improvement that need more focus.
It allows you to understand what content your customers find valuable. This will help shape future marketing efforts and make them more relevant to your audience.
It allows you to assess whether or not there's a problem with your product or service that needs addressing before it becomes a real issue for customers and leads to negative reviews or complaints online.
Step 5: Provide value to your audience.
To achieve social selling success, you need to provide value.
If a customer has an issue or question, answer it. If someone asks for advice about your product or service, provide it.
Try using social platforms like Twitter and LinkedIn to keep up with conversations relevant to your business, industry, and target market; then jump in when appropriate with helpful comments or questions that show off the knowledge that comes from being an expert in your field. After that, you can generate tweet screenshots and post them on your other social media channels to share the insights with your audience on different platforms.
Be sure that what you're sharing is valuable — not just fluff designed to make people like you or get them interested in what you have going on.
Step 6: Build relationships and trust.
Social media is an excellent (and often underrated) way to build relationships and trust.
According to a 2020 report by Sprout Social, 90% of consumers will buy products from a brand they follow on social media. Additionally, the report shows that 75% of consumers will increase their spending with a brand when they follow them on social media.
These statistics are remarkable. It is a no-brainer to prioritize your social selling strategy to build trust and rapport with your customers.
People are increasingly turning to social media platforms to find the answers they need or want about products or services before making purchases.
This is the perfect opportunity for engagement in your area of expertise as an online business owner, where you can share valuable information with potential or existing customers.
A great example is this Surfshark VPN review which shows readers all the pros and cons of the software.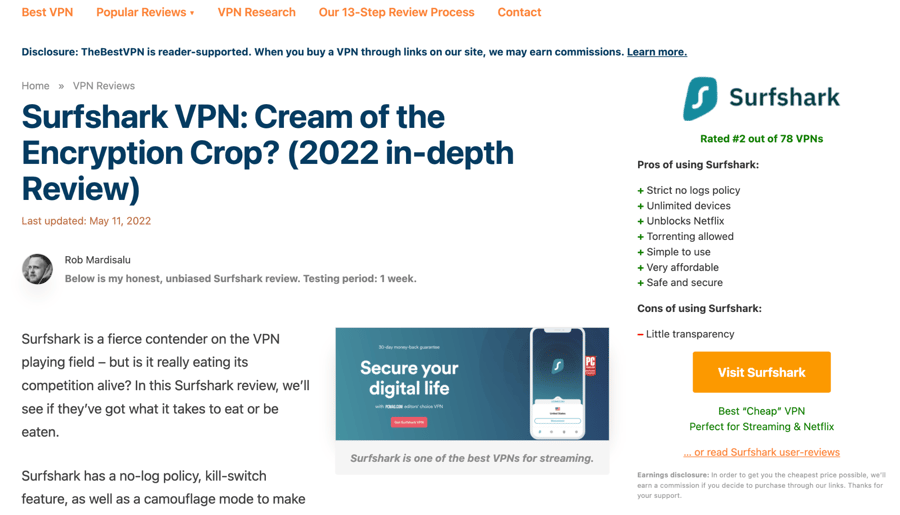 Source: The Best VPN
Sharing content like this on your social platforms can boost trust among your audience. Users can make an educated decision as this type of content provides a solution to questions they might have about a particular product or software.
Step 7: Analyze, rinse, repeat.
After a month or two, check in to see how your efforts are performing.
Do you see an increase in engagement rates? Have sales improved? Are customers sticking around for repeat purchases?
To find the answers to these questions, leverage an extract, transform and load (ETL) process. ETL unifies all your social media data across platforms, generates a single version of the truth, and drives decisions for your business by finding new opportunities and areas for improvement in your social content.
Double down on the posts that are performing well and part ways with those that are lackluster.
Continue testing new efforts until you uncover the secret formula. Every business is different, and finding your sweet spot will take trial and error.
Stick with it, and you will start to see results before you know it. Consistency is the name of the game.
Wrapping Up
And that's it. You have everything you need to start using social selling as part of your sales strategy.
Don't forget that social selling — like any sales tool — is about building relationships and trust with people, so you can help them solve their problems.
This is a marathon, not a sprint, so pace yourself and focus on the right things: building connections and providing value.
Social media platforms can make this easier by putting a wealth of prospecting data at your fingertips, but they can't do the work for you; they give you a place to connect with people where they already are.
The rest is up to you.