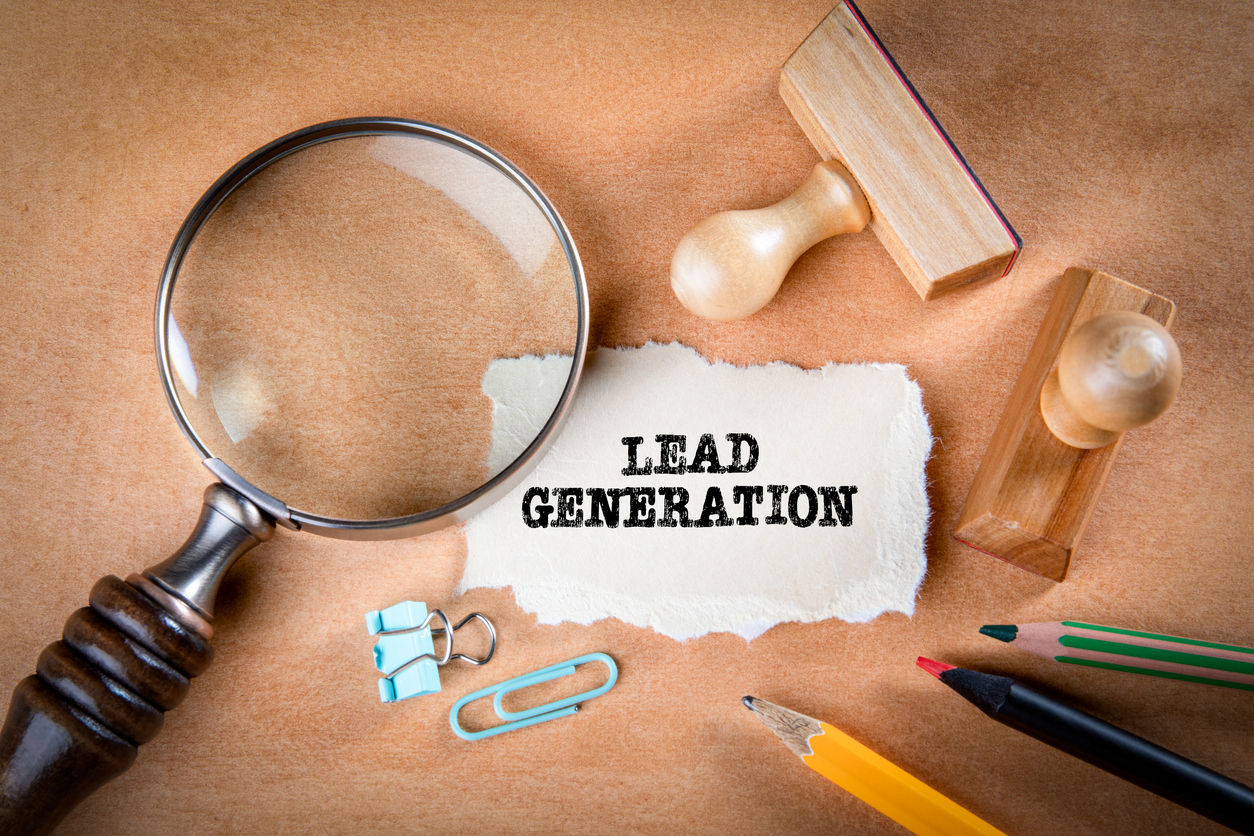 In the online age, there's a long list of things you need to do to survive. Lead generation is one of them. Marketing, and ultimately selling, isn't as simple as it used to be. With so many businesses online, the stakes are high when it comes to getting people to opt for you over your competitors. The hard-sell approach is outdated and lead generation has taken its place.
Because the landscape of how people buy has changed, marketing has shifted too. Successful online businesses now focus on capturing audiences, and turning them into customers is the next step.
What is Lead Generation?
If you're a 'lead-gen' novice, it's probably a good idea to familiarize yourself with the strategy. The clue is in the name: lead generation is all about generating leads. It's defined as, "the marketing process of stimulating and capturing interest in a product or service for the purpose of developing a sales pipeline."
It's essentially all to do with building a relationship and an element of trust with your potential customer before you try and sell your product to them. If someone shows interest in your brand, effective lead generation recognizes this and acts upon it. It's all about boosting customer retention.
How Does it Work?
Let's take a look at an example. You may have just launched your brand-new eCommerce business. You specialize in free web conferencing which, as we all know, has never been more prevalent.
When people visit your online store, the obvious tactic would be to win them over with big red 'sale' banners, discounts, and exclusive offers. While this approach still converts, you've got to remember you're competing in a heightened market. Buyers also won't necessarily be buying for the first time. It's up to you to stand out as an authentic and trustworthy business while gathering as much information on that lead as you can.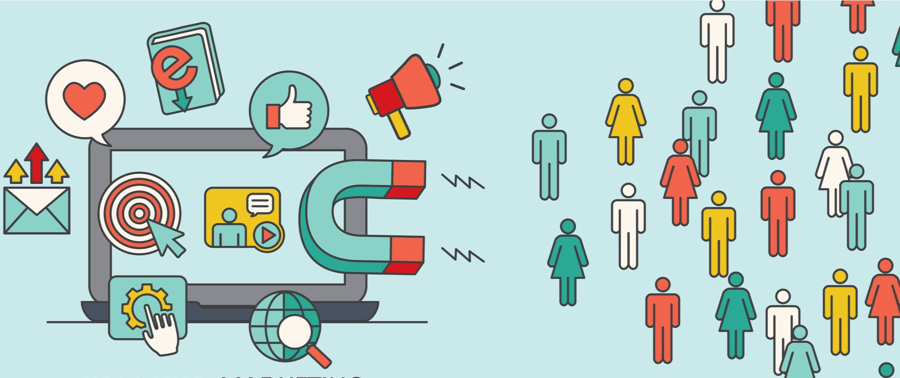 (Credit: Klood.com)
So when someone is on your site, it's up to you to act upon their interest. There are plenty of ways to do this, like asking them to sign up for the monthly newsletter or getting them to enter their email to access a first-time discount.
If they don't buy from you there and then, there's no need to worry. You now have the information needed to help nurture them towards a purchase in the future and to build rapport.
If you're still unsure or unconvinced by lead generation, we've got just the trick. The stats don't lie, so here are some of the top 'lead-gen' figures you need to know. You'll soon realize that incorporating it into your marketing strategy is the next thing you need to do.
Just 4% of Website Visitors Are Ready to Buy
That number is crazy when you think about how many sites put all of their energy into making people buy first-time around. This narrow approach is why many businesses miss out. Collecting data and gaining subscribers is essential to long-term success.
Because so few people are actually buying when they're on your site for the first time, you must get their information while you can. Think back to our earlier example. If a customer in your web conferencing industry is looking for, let's say, flock alternatives, they may not want to commit there and then.
It's up to you to understand this, but also to make an impression and gather data.
If you're an eCommerce site, then building an email list is the best thing you can do. With this data, you can market directly to that lead, so that when they're ready to buy, they'll choose you.
80% of B2B Marketing Leads Comes From LinkedIn, Over 20% of which Converts.
Social Media is indeed a powerful source of generating qualified leads for your business. However, research has shown that over 80% of B2B marketing leads from social media come from LinkedIn.
It makes it clear that LinkedIn is really an effective platform to give a huge ROI of your efforts. Things do not end here. Another case study mentions that over 20% of leads generated from LinkedIn converts - which is the highest conversion rate among all social media platforms.
Thus, businesses, especially those in the B2B market, should consider both free and paid marketing activities on LinkedIn. LinkedIn lead generation is indeed not everyone's cup of tea. However, with the right strategies and automation tools, the process can be easier and time-savvy.
90% of Customers Say Videos Help
It's easy to tell someone how good a product is, but there's nothing quite like seeing it in action. Videos are easy to digest. They act as engaging visuals and are far more effective than words alone. They'll simplify a lengthy product description in two seconds.
A video marketing campaign is a different way to generate leads. They build trust and demonstrate class. Above all, they provide site visitors with valuable and useful information. All of this combined means they're far more inclined to return to your site when they want to buy.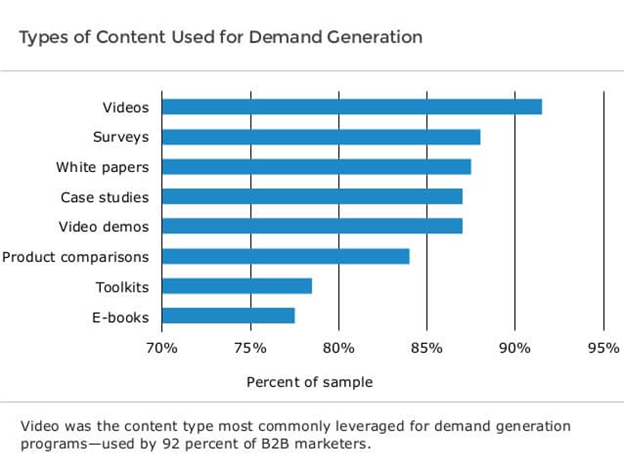 (Credit: E2Msolutions.com)
88% of Marketers Use Content Marketing as a Way to Generate Leads
Videos fall under the ever-growing branch of content marketing, which is why it's no surprise to see such high figures. Content marketing is a great — if not the best — way to build trust with potential customers. This is no secret and most online businesses have now bought into the content boom.
That's why it's so important yours stands out. Content should be authentic and genuinely useful. Back to our example. If a potential customer is weighing up the Glip vs Twist debate, a blog on the topic would be a great place to start. While reading the blog on your site, they may just notice that you sell the same type of product — clever, right?
Things like SEO are great to get you ranked higher and make you more visible, but Google has a strict policy on value and quality. If you tick these boxes, you're likely to keep Google on your good side and build a strong brand relationship with those visiting your site.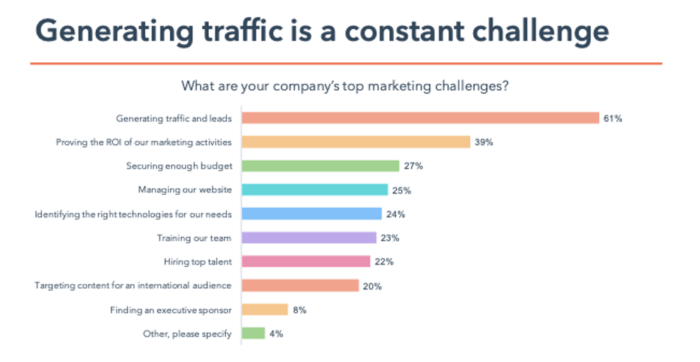 (Credit: smartinsights.com)
15% of Marketers Measure the Success of Their Content Programs by How Many Leads They Generate
This is both interesting and a good indication of where marketing is heading. In the past, campaigns would have been judged solely on sales. In this new age of content, however, leads are the key performance indicator. Of course, leads will hopefully lead to sales, but they are more valuable than for their sales potential alone.
A marketer can gain a great deal of insight when looking at a campaign's lead generation. You can find key data on a potential customer, which is invaluable for both market research and future campaign targeting.
You can also measure the effectiveness of your campaigns by looking at when leads turned into sales, or when a potential customer lost interest in your product — i.e. when did they exit the sales funnel?
Sales will always be the deciding factor as to whether your business is a success. But, when it comes to measuring marketing success and learning from your mistakes, lead generation can be a lot more useful.
If You Prioritize Blogging, You're 13x More Likely to See an ROI
Another type of lead generation that falls into content marketing is blogging, which is at an all-time high right now. Nearly all websites you visit will have a blog section, though some are much better than others.
Blogging is a fantastic way to build trust. The relaxed and down-to-earth style invites people to read and engages them.
Blogs make people feel relaxed, as if they're talking to someone on a human level. If you manage to nail this tone and provide killer copy at the same time, you'll have made a lasting impact on that potential customer. You can expect to see them again. If you don't, you face failing online.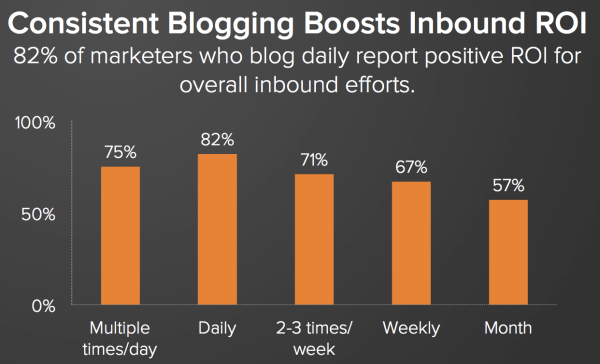 (Credit: Salesartillery.com)
Lead Generation, Nurture, and Sales Are the Top Three Organizational Objectives for Content Marketers
If they're doing it, you should be too. A lot of content marketing may seem pointless and, at times, superficial. This is true in some cases, where businesses pump out needless content just for the sake of it.
But the fact is, most of the time, content is geared towards lead generation. No matter how off-topic a piece of content may seem, if it's trustworthy, authentic, and useful, then it's ultimately doing its job.
It's also a case of staying relevant in a highly competitive market. Going back to our web conference example, if you're one of a long list of Webex competitors, you need to ensure you're getting the same amount of content as them out there.
If the experts and competitors are prioritizing lead generation, then you should as well.
Marketers Who Follow Up Within 5 Minutes Are 9x More Likely to Convert
A successful marketing strategy acts fast. You may have just collected a list of emails from potential buyers, so job done, right? Unfortunately, all your hard work can quickly go to waste if you don't follow these leads up. People are always looking elsewhere, and brand loyalty is a rarity, even when someone actually buys from you.
Just because a lead has shared their information, it doesn't mean they are going to make a purchase. If you wait days, weeks, or even longer to get back in touch, your trusted lead may have already bought elsewhere and forgotten all about you.
An instant follow-up keeps the customer experience flowing. This is now made easier by automation software and innovations like robotic process automation (RPA).
Marketing Automation Is 1 of the 4 Most Popular Methods for Creating Personalized Experiences
Marketing automation broadly refers to the use of digital technologies and software to drive efficiency across a wide range of repetitive manual marketing tasks. It's a key tactic that saves marketers lots of time — and lots of stress.
Types of marketing automation include social media publishing, email responses, and personalized landing pages.
Once you've set these up, there's no involvement required unless your campaigns need updating or tweaking. Marketing automation is simply a great way to streamline your lead generation efforts.
You don't have to chase up every lead with a manual email. Instead, you can feel confident that they're being nurtured towards purchasing by reliable and effective software.
61% of Marketers Rank Lead Generation as Their Biggest Challenge
The number one marketing challenge is lead generation. Marketers are always looking to make theirs better, asking how can social media help generate more leads, or what language works best to get people to open follow-up emails?
Staying fresh and ahead of the game is the biggest hurdle, however.
(Credit: Digitalmarketingcommunity)
53% of Marketers Spend At Least ½ Of Their Budget on Lead Generation
Marketers themselves label lead generation as their toughest challenge, but if you're still on the fence, just look at budget allocation. There is a lot to do in marketing, so for at least 50% of budgets to be given to lead generation speaks volumes.
While lead generation does incorporate several other marketing ploys, like Instagram marketing and email campaigns, it's hard to ignore its ever-growing importance.
Less Than ⅕ of Marketers Think Outbound Practices Work
This all comes back to a shift in how people buy and how they like to be sold to. The 'in-your-face' approach is outdated and doesn't bode well for casual scrollers and glancing online shoppers.
Outbound lead generation includes things like cold calling and direct mail. This form targets a broad audience and tries to make a sale based on the assumption that they want your product or service.
Inbound, on the other hand, is a softer way to convert leads. Social media and google ads are great examples of ways to improve your eCommerce marketing. Think of it like this: inbound lays a neat trail that customers have to follow. This trail stimulates interest, makes the customer feel comfortable, and tells them more about the end goal — it's their journey through the sales funnel.
Outbound lead generation takes people straight to the point of purchase. It can sometimes be slightly overwhelming and comes across as forceful.
Let's reintroduce our web conference example. An outbound approach may involve you cold-calling someone and telling them why you are so much better than Slack and other competitors. This can easily appear pushy.
An inbound approach, however, would inform a potential lead of a recent blog, titled: 'Glip vs Slack — helping you choose the best web conference software.' Here, the lead has an option and a choice to opt-out — it's far less in your face.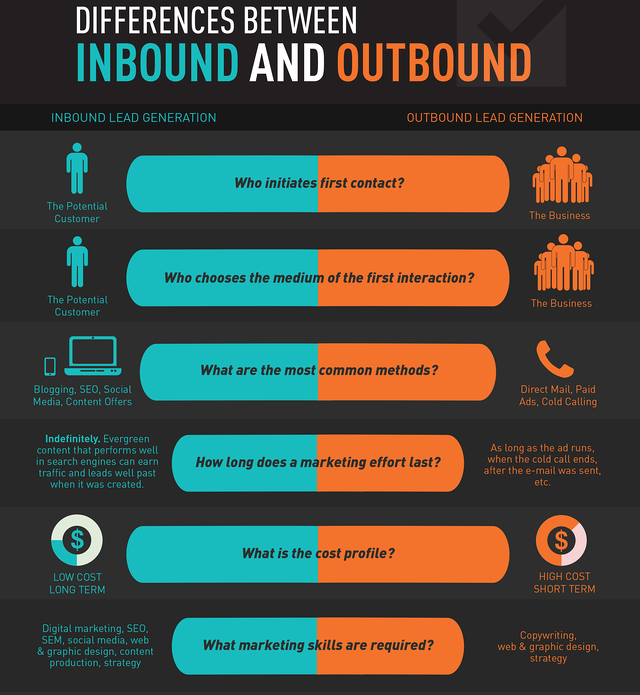 (Credit: anyleads.com)
The Takeaway
Lead generation is something that's soared in recent years. With the arrival of content marketing and social media, there are now more ways to engage with potential customers. The old ways of outbound sales and cold-calling are still effective for certain industries, but when it comes to marketing to consumers, people appreciate slower and smoother buying journeys.
If you're yet to adopt a lead generation marketing strategy, we strongly advise you to do so ASAP. In this ever-competitive market, it's the best way to keep potential clients engaged, build brand trust, and ultimately transform your business.