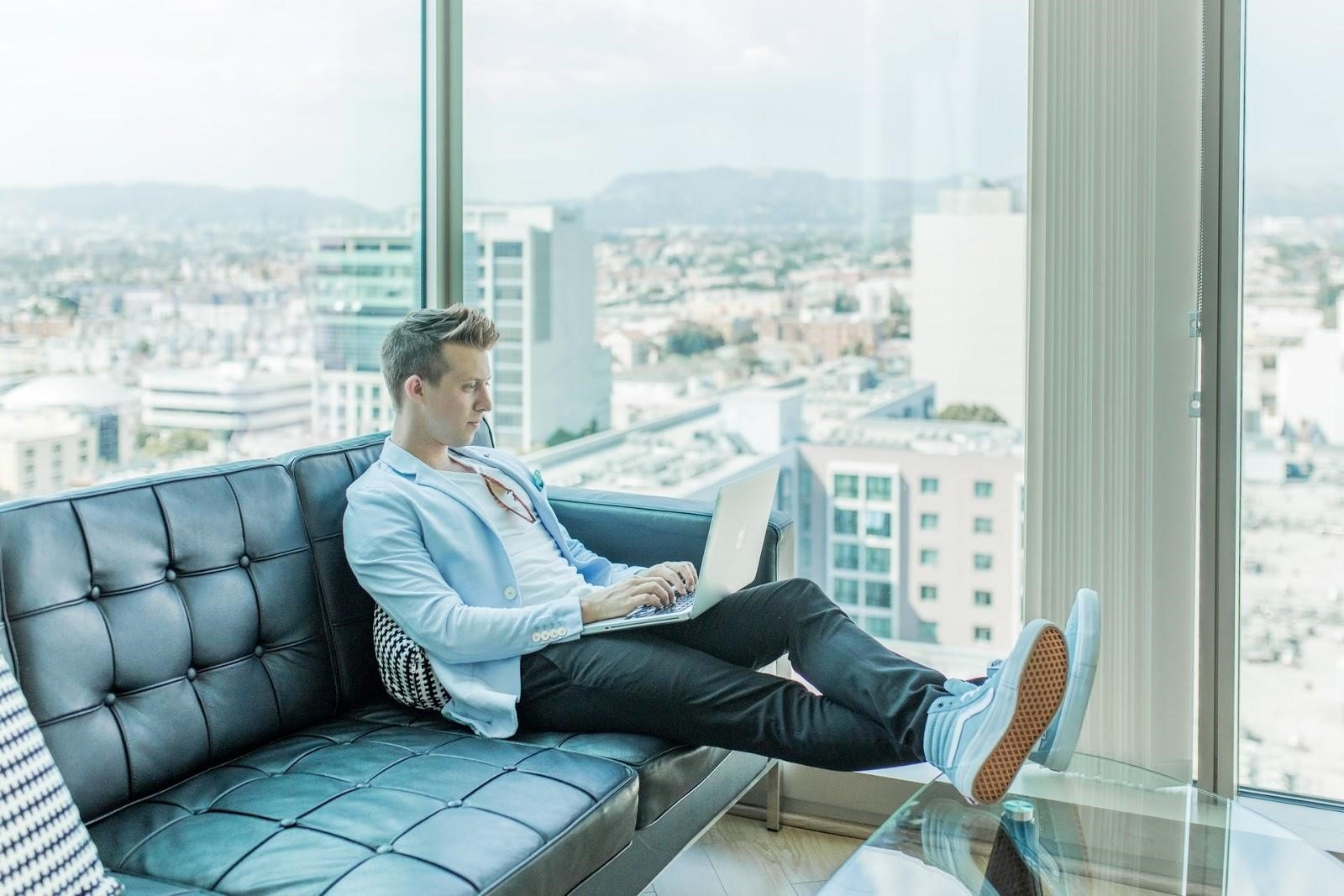 Looking for passive income ideas? Smart move.
Robert Kiyosaki, the businessman and author of Rich Dad Poor Dad once said, "To obtain financial freedom, one must be either a business owner, an investor, or both, generating passive income, particularly on a monthly basis."
Still, searching for passive income opportunities isn't the norm.
If you want more money, many people would suggest you get a part-time job – but what if you don't have the time or energy? After all, you can only work so many hours in the day.
The solution? Stop trading time for money and create passive income online.
As the billionaire investor Warren Buffett said, "If you don't find a way to make money while you sleep, you will work until you die."
So, how can you make money while you sleep?
Here at Shift4Shop, we've got you covered. First, we'll answer the question, "what is passive income?" Then we'll take you through three of the top passive income ideas for beginners.
Let's get started!
What is Passive Income?
Passive income is a recurring revenue stream that requires little-to-no effort or time to maintain.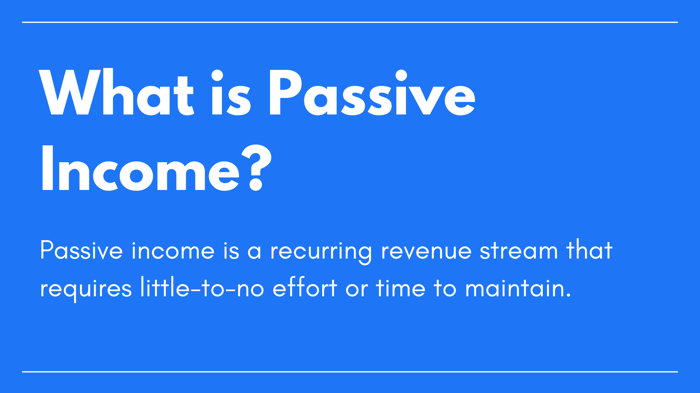 It's the ultimate financial goal for many of us.
The businessman and author T. Harv Eker said it best, "You become financially free when your passive income exceeds your expenses."
Even if you have the best job in the world, learning to create passive income online can bring an abundance of freedom and financial security.
How do people typically create passive income?
Examples of passive income include property rentals, dividends from investing in stocks, and royalty payments from intellectual property, like music or film. However, these examples of passive income aren't easy to create unless you have a war chest of money or can sing like Beyoncé.
That's why we're going to share three beginner passive income ideas that virtually anyone with an internet connection and some elbow grease can create.
Remember, passive income isn't a get-rich-quick scheme, and it certainly isn't "free" money. Generating passive income always involves work.
What makes passive income different is that you do this work upfront until you can sit back and reap the rewards.
Finally, no passive income is truly passive.
All passive income opportunities require maintenance to keep the money flowing – whether it's tweaking an investment portfolio or fixing a rental property's plumbing.
3 Beginner Passive Income Ideas
If you're looking to generate passive income online, here are three beginner passive income opportunities to explore!
Passive Income Idea #1: Start Dropshipping
Dropshipping is arguably one of the best passive income ideas.
Why? According to Statistica, online retail sales of physical goods are projected to reach close to $600 billion in 2024. In other words, it's a good time to start selling products online.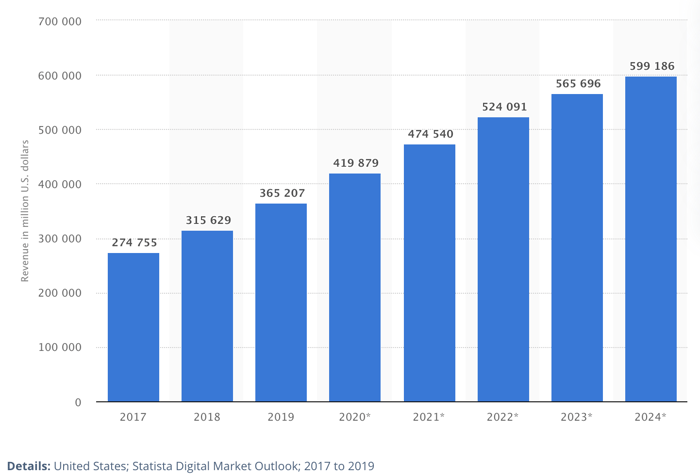 Plus, dropshipping is the fulfillment model of nearly 33 percent of online stores.
Okay, but what is dropshipping exactly?
Dropshipping is an ecommerce business model in which you sell physical products online, but the products are stored, packaged, and shipped to the customer by your supplier. This means you don't need to handle any inventory or shipping tasks.
Let's run through a quick example.
First, a customer purchases a t-shirt from your online store for $20. Next, you forward this order to your supplier and pay them $15 – keeping $5 profit. Then, your supplier ships the product to your customer.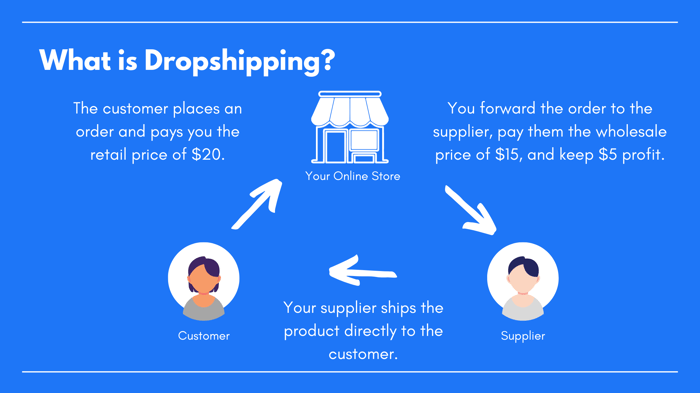 Awesome, right?
You can sell on third-party marketplaces like Amazon, or create your dropshipping website to save on third-party fees.
Next, you need to find hot products to sell. There are two main types of products you can sell with dropshipping.
Generic products sourced through a dropshipping tool
Products featuring your unique designs created with a print-on-demand service
No Love 4 sells print-on-demand products featuring their designs through their Shift4Shop store. When a customer places an order, the supplier will print the design onto the product and send it to the customer on behalf of the store.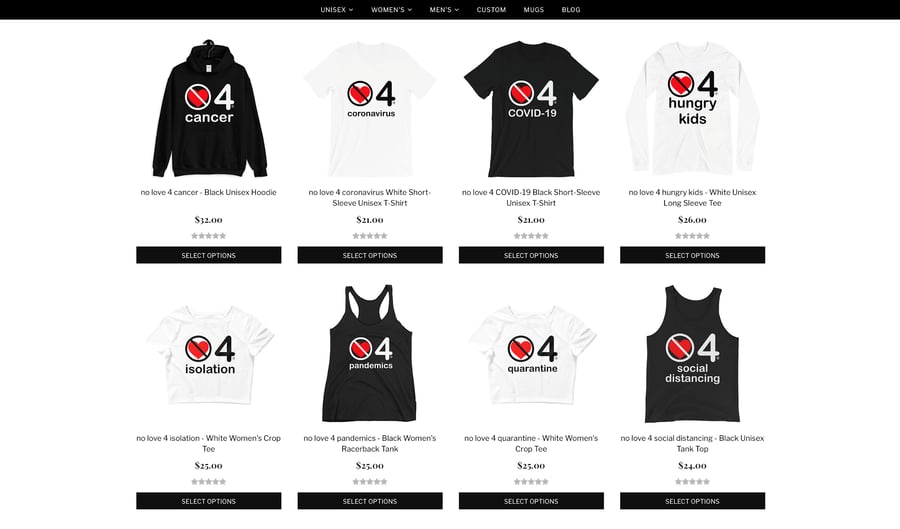 After you've set up your dropshipping store, you'll need to automate your marketing efforts to grow and maintain your sales. Thankfully, there are plenty of marketing automation tools out there, such as Facebook Automated Ads.
Once you're up and running, you'll need to handle customer support to learn how to adjust your business until it runs like a well-oiled machine. Then you could outsource customer support to a virtual assistant using platforms like Upwork, Zirtual, or Fancy Hands.
Once everything is automated, you can settle into a more passive role, and enjoy your new passive income stream!
Passive Income Idea #2: Become an Affiliate Marketer
Affiliate marketing is a top passive income idea.
In the U.S. alone, affiliate marketing spending is projected to reach $8.2 billion by 2022 – that's a lot of money up for grabs.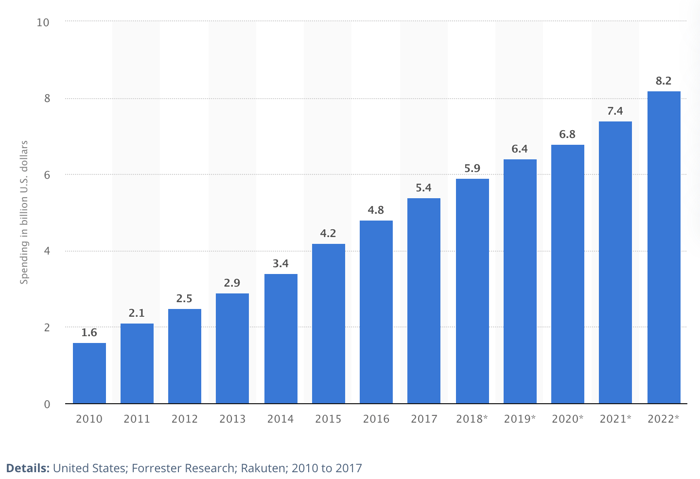 What is affiliate marketing?
Affiliate marketing is the process of promoting another business's products or services and receiving a commission for every sale, website visitor, or email signup generated through your marketing efforts.
Countless businesses in seemingly every industry and niche run affiliate marketing programs. Here are three examples:
This beginner passive income idea relies heavily on your ability to automate digital marketing activities. Broadly speaking, there are two main ways to do this:
Use paid advertising tools like Facebook ads or Instagram ads.
Create, share, and promote content online – such as blogging, video-blogging, podcasting, or posting on Instagram.
Affiliate programs are often used by bloggers, vloggers, podcasters, and other influencers who want to generate passive income from their existing followings.
To generate passive income from affiliate marketing, simply search for high-paying affiliate programs that you'd love to promote, sign up, and start marketing!
Once you've automated your affiliate marketing, you can relax and enjoy earning passive income.
Passive Income Idea #3: Sell Digital Products
Another top passive income idea is to sell digital products, such as: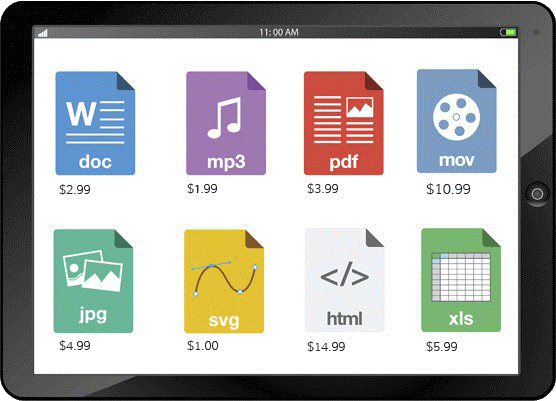 Many businesses, organizations, and individuals need digital products:
What can you create?
Are you a budding photographer or writer? Do you love to teach, design, or code? Whatever it is, you could turn it into a digital product and start generating passive income online.
You don't need to be an expert either. For example, plenty of amateur photographers earn passive income from their portfolios on stock photo websites.
So how can you get started?
You can sell digital products through a third-party marketplace or sell digital products on your website to save on third-party fees.
Here's a list of websites where you can sell different types of digital products:
Once you've created your digital products and made them available to purchase online, you'll need to market your digital products to increase sales.
Finally, you'll need to start marketing to get sales and a create truly passive income.
Summary: Beginner Passive Income Ideas
What is passive income? Passive income is money earned that requires minimal effort and time to maintain.
Although top passive income strategies tend to require a lot of work to get up and running, they can lead to increased freedom and financial security.
As the entrepreneur and author, Todd M. Fleming said, "The greater the passive income you can build, the freer you will become."
So, start dropshipping, become an affiliate marketer, or sell digital products – and start creating passive income streams today!
Did we miss any great passive income opportunities? How do you plan to generate passive income streams? Let us know your thoughts in the comments below!