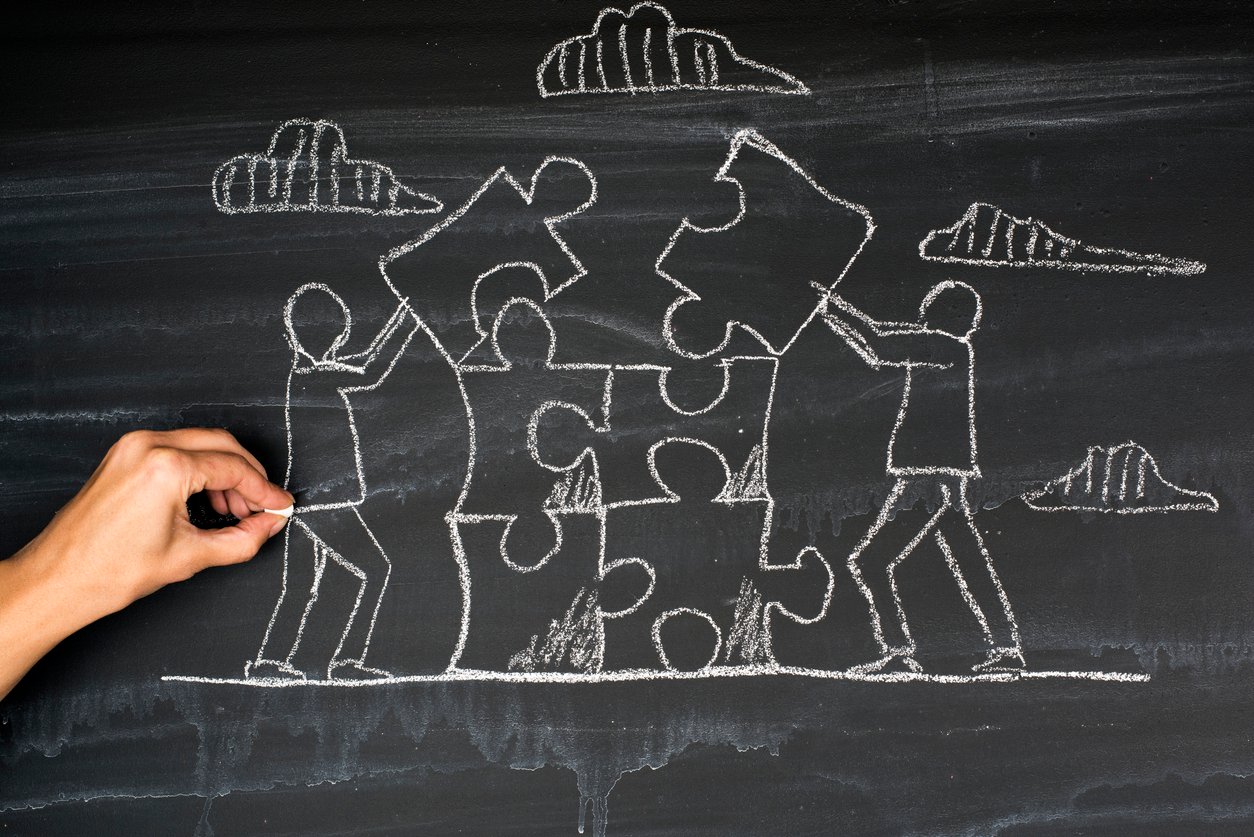 If you want your business to be found online, then it needs to be seen online. That means, of course, that you need to understand how search engines (and their rankings) work. But, if you're looking for one of the fastest and easiest ways to improve your ranking on Google and other search engines, then you can bypass all of the other Search Engine Optimization (SEO) tactics and jump straight into:
Link building.
What is Link Building?
As the name suggests, link building is the process of building links online, which, for those of you who didn't know, is how search engines actually find and understand content. The more quality links you have for your website, the more search engines will like and trust you. Links also help search engines know who you are and what you do. This means, when done correctly, links can help you get the right people through your virtual door.
But, before you become too overzealous with link building for your business, it's important to remember one thing: all search engines, including Google, can quickly detect if links are "unnatural." Or, in other words, Google can tell if you're creating links just to improve your search engine ranking.
Therefore, it's critical to know exactly what links are, how to build them, and how to not build them in a way that will flag search engines (and only move you further down the rankings). And because link building is always changing, even if you thought you knew the system a few years ago, it's a good idea to brush up on what's working now and why. Old link building strategies (like comment spamming and obnoxiously posting in online forums) will no longer give you the results you want.
As a rule of thumb, all of the links you create in order to boost your SEO need to be natural and helpful. Again, if you're trying to "cheat" the system, then you won't be rewarded. But, if you know the system, then you can make sure that the work you do building links will actually get you real, measurable results.
The 5 Most Effective Ways to Build Links for SEO
1. Add Links
One of the easiest ways to build links for your business or brand is by finding pages online that allow you to simply add links. This means locating a website that isn't yours and then inserting your link into the page. Examples of link adding include things like:
Adding your website link to online directories via submission
Creating new social profiles with your website links
Creating job listings that point back to your website
While commenting on blogs and posting to online communities and forums used to be a fairly effective way for adding links, it's no longer as powerful as it once was. However, these strategies can still get results, especially if you're posting naturally and adding real value to groups that are looking for your knowledge.
2. Ask for Links
Asking for links is the process of getting in touch with websites and proposing that they add a link to your website. Of course, in order for this to be effective, you'll have to have a good reason for them adding your website to their pages. Your proposal is everything, which is why having a compelling reason is a must. It also doesn't hurt if you've developed a relationship with prospective website owners so that you're not "cold emailing" your pitch.
Some of the best ways to ask for links on someone else's website include:
Writing a guest blog
Offering a special deal on your website that their audience would be interested in
Writing an article or create content that mentions them (the website owner) in a positive way and then share that work with them in hopes of them posting/sharing it with their audience
Offering to create a testimonial for their website if you've used their product or service
Creating a deal where you'll link to their website if they'll link to your website
Creating an image for their website and then asking them to give you credit for it
Finding mentions of your website online and then asking website owners to make that mention clickable
Pitching a story for them to cover about you/your brand/your business and then asking for your website links to be included
3. Buy Links
First and foremost, "link buying" isn't an "approved" tactic. Search engines want you to be creating natural, high-quality links — and buying those links doesn't exactly check either of those boxes. However, link buying can be done ethically in a few ways. Using Private Blog Networks (PBNs) is not one of those ways. These links come with a big risk, which business owners should not take.
To avoid this link building mistake and "buy links" ethically, and without going against Google's guidelines, you can instead sponsor content. These can be reviews, interviews, blog articles, contests, and many more. This content can include links that bring valuable traffic to your business. The website that you are paying to create this content should clearly indicate that it was sponsored to keep things ethical as well.
4. Earn Links
One of the most natural ways to build really great links for your business is simply by earning them. By just doing what you're doing online, and doing it exceptionally, your business will start to get mentioned — a lot. These links happen when other people naturally want to mention your business on their website, citing you as an authority or referencing a positive experience they had with you and your product.
Of course, just waiting for people to mention you online isn't ideal (and most likely won't get you the results you really want). Instead, you can start promoting yourself so that people who would want to mention you know exactly who you are.
For example, you can:
Create content that people will want to share and link you in, like infographics
Offer to be a guest on podcasts, online summits, and interviews
Promote and advertise your business/brand so that more people are aware of it
5. Preserve Links
After you go to all of the effort of building a link, the last thing you would want is for that link to disappear. Unfortunately, that happens, which is why preserving links is an important strategy for creating links. There are two easy and effective ways to preserve your links:
Reclaim your links by checking pages that have been updated or deleted. If this is the case, reach out to the website owner and ask to be added to the new pages so that your links still function.
Fix your links by finding all of your website's 404 pages and resolving the issue. If any links are pointing to a page with a 404 error, then that link (and all of that work you did to get it) is no good.
5 Tips for Creating Quality Links for Your Business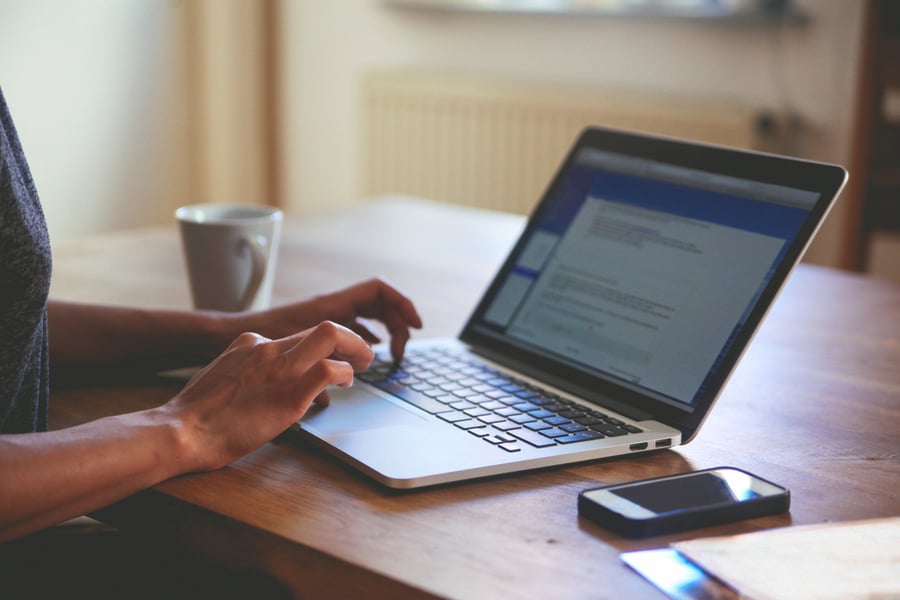 While Google and other search engines keep their ranking algorithms as private as possible, there are definite correlating factors that help you determine how powerful a link will be in terms of SEO and overall ranking. These five factors include: authority, relevance, anchor text, placement, and destination.
1. Authority
While a link is better than no link, the more authority a link has, the more it will be valued by search engines. For example, if you get a link from a blog with 500 subscribers, that's definitely a good start. But, if you get a link from a major publication, like Forbes or the Wall Street Journal, then that's obviously a bigger deal — and the search engines agree!
2. Relevance
While a friend of yours might be willing to add your link to their website as a favor (and a link), there might not be much relevance between your business and their audience. That makes that link less powerful. For example, if your business builds websites for entrepreneurs and it gets mentioned on a website that sells material for people who love to sew, then there isn't much relevance and the link isn't very strong. If, however, your website development business gets dropped in an article on Entrepreneur, then that link has tons of relevance and will help you so much more in terms of SEO.
3. Anchor Text
Anchor text is a powerful way to make your links more appealing in the eyes of a search engine. If you can create a link in the text that sends people to another page on your website, then search engines start to see your website as having more value and, therefore, will start to rank it higher.
4. Placement
Imagine you're offered a booth at a convention so that you can showcase your business. When you arrive at the convention center, you discover that your booth isn't even located on the same floor as the main event, which means hardly anyone will see you all weekend. Alternatively, if your booth is the biggest one at the event, front and center behind the main registration, then you can expect to get a ton of traffic all weekend.
Digitally, the placement of your links works the same way. The more likely your links are to get clicked on website pages, the more valuable they are, which is why the placement of your links matters.
5. Destination
Ideally, the links being built for your website will lead people to a destination that search engines value, which include:
Your website's homepage
Linkable assets on your website
Pertinent pages (like product or service pages) that you need to rank on Google
While a link to a page on your blog doesn't hurt, it's much more valuable to have a link point directly to your homepage or a contact page.
Conclusion
Link building is a necessary part of any SEO strategy. With the right link building efforts, you can tick all of the boxes that search engines like Google are looking for: relevance, authority, popularity, and value. By working with industry leaders relevant to your business, you can gain some valuable links that bring tons of traffic to your site.
When you first start out, don't expect to achieve those top link placements right away. Start small with relevant sites closer to your own domain authority and bring value into the conversation. Then, you can slowly make a name for your business and build up to the top players.
While it is powerful, link building shouldn't be the only tool in your SEO toolbox. Integrate this tactic into your overall strategy, which should include much more than link placements. An effective SEO strategy includes much more, like content marketing and keyword optimization. Work on perfecting your SEO as a whole to truly boost your business online.