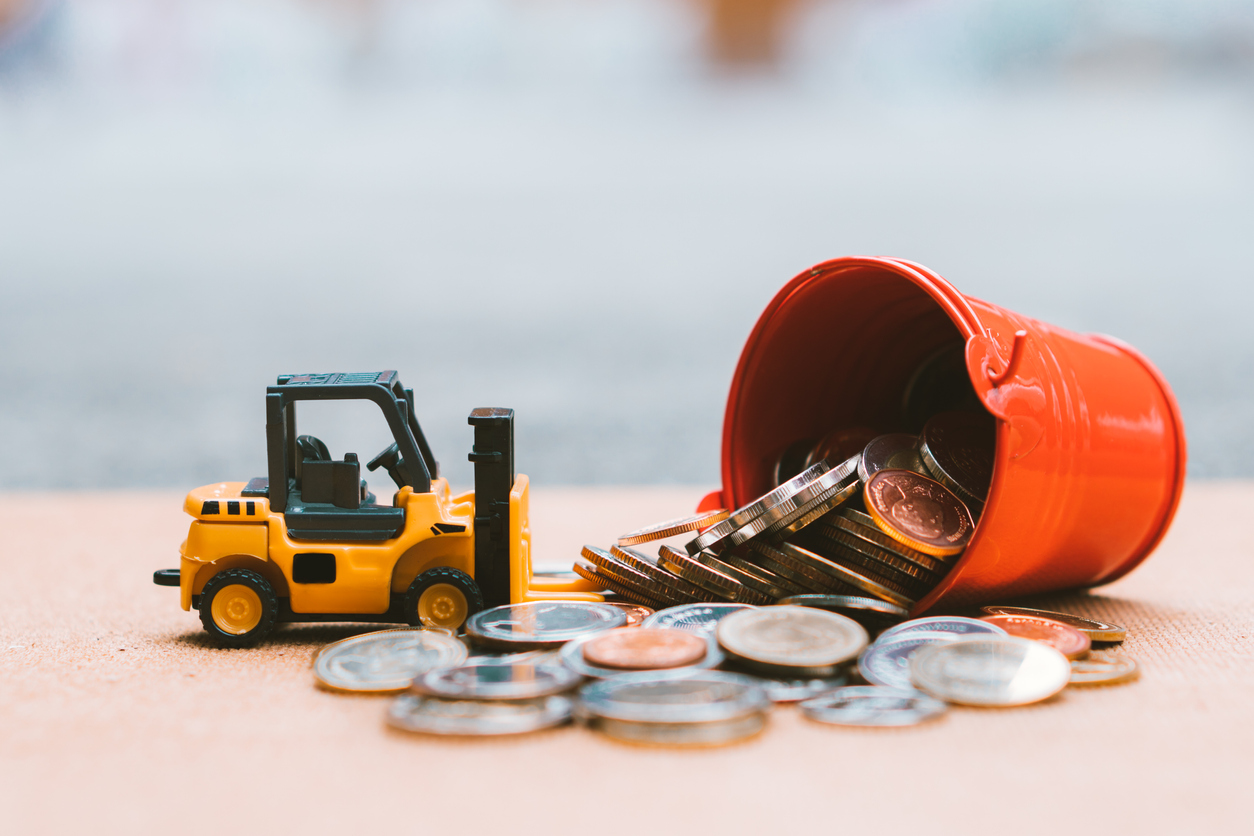 Amazon's brown cardboard boxes are regular features on our doorsteps, office reception desks, and mailboxes. From deodorants to vacuum cleaners, Amazon delivers millions of products to people around the world every day. It's no surprise then that the company's annual shipping costs amounted to a staggering $6.1 billion in 2020.
High shipping costs are one of the biggest obstacles to the growth of eCommerce. While industry giants like Amazon are able to bear these costs, it still cuts deep into their profits. You can imagine how restrictive shipping costs can be for startups and SMBs (small and medium-sized businesses).
According to a recent survey, 73% of consumers admitted they would buy a product if it offered free shipping. Also, companies that offer free shipping have a 20% higher conversion rate than those that don't offer free shipping. The message here is clear: free shipping = higher sales. But how do companies reduce their shipping costs and increase their revenue?
Here are nine top tips on how you can reduce shipping costs while increasing revenue:
1. Survey Multiple Carrier Rates
When looking for a shipping carrier, it's good practice to research multiple options to check who's offering the best rates. Most shipping companies offer rates based on the volume of the shipment. So the larger the volume, the higher the discount. It is always worthwhile to negotiate before accepting the first quoted rate.
Liaise with local carriers and try to build a rapport with them. You don't have to commit to shipping large volumes if you can build loyalty by using their services exclusively.
Another useful route when choosing a shipping carrier is to check the shipping rates offered by the eCommerce store or platform that you are selling on. Ecommerce marketplaces often offer discounted shipping charges for bulk orders. They also provide useful features like shipping apps and integrations with fulfillment software so that you can choose those that give you valuable insights on the best rates and fulfillment services.
2. Weigh Your Packages
The heavier the package, the higher the shipping cost. This is invariably true unless you opt for an option such as flat-rate shipping. If you're a small business owner and do all your label printing and shipping from home, it's a good idea to invest in a postage scale. This way you can weigh your packages beforehand and get an accurate estimate of your costs.
In addition to weights, the dimensions of your packages also drive up shipping costs. Make sure you're not using unnecessarily large boxes for small items. Larger boxes lead to what is known as "larger dimensional weight" and that in turn increases the cost of shipping.
You can reduce the weight and dimension of your boxes by changing the material used in your packaging. Corrugated boxes are a popular choice for shipping packages. Unlike regular cardboard boxes, these are designed with small air grooves in between the inner and outer layers of the box. This makes them more lightweight yet stronger than cardboard boxes.
Another way to reduce your package weight is to use lightweight packing material like bubble wrap, air pillows, and foam inserts. These materials help pack fragile items closely together, reducing the overall dimension of the box.
Some companies choose to use custom-designed boxes for specific products. This is a smart move as the closer your packaging matches with your product, the less packing material you'll need. In fact, if you're dealing with high volumes of shipping, the cost of making customized packaging boxes may offset your overall shipping costs.
3. Use Pre-Paid Shipping
Prepaid shipping is a handy cost-saving option if you're shipping orders with the same weight and dimension regularly. With prepaid shipping, you purchase multiple shipping labels upfront from carriers like UPS or FedEx and fix these labels on boxes as and when you ship them. Because of the upfront payment, these companies provide a discount. This makes it more economically viable than buying new labels for each shipment.
In the US, prepaid shipping can effectively save you up to 20% of standard shipping costs.
4. Use Carrier Packaging
A great way to reduce your shipping costs is by using the packaging provided by your carrier. Shipping carriers like FedEx and DHL offer discounted and sometimes even free packaging to small and medium businesses. Other carriers like USPS offer free packaging when you purchase shipping for specific mail classes.
Some of these carriers also provide discounted rates on packing supplies like bubble wrap and air pillows. While you may want to use your own company's packaging for brand promotion purposes, it comes with a price. Carriers like UPS in fact charge "dimensional fees" for using your own boxes. For small businesses especially, this is money that can be better spent on other resources.
5. Use Third-Party Insurance
Shipping insurance is an added cost that can dip into the profits of an eCommerce business. This is particularly true for high-value items. Most eCommerce companies typically choose the insurance provided by their carrier company. However, using a third-party insurance provider often works out cheaper. In some cases, the difference amounts to as much as 50%
Third-party insurance companies typically have proactive customer service so you can be assured of a prompt response to any query or issue.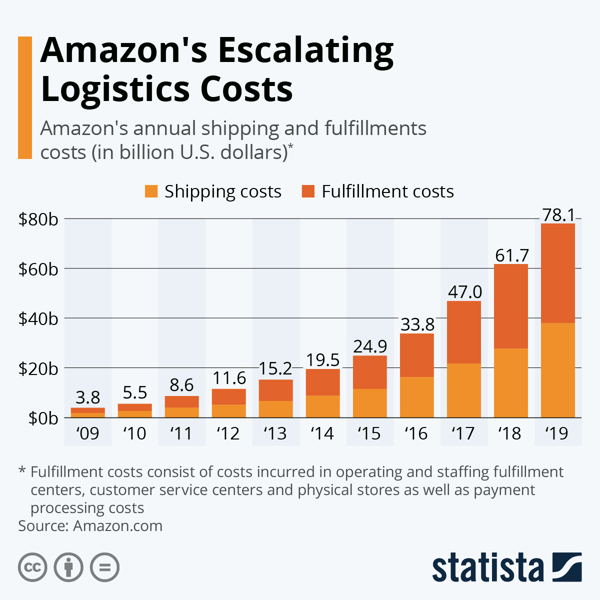 6. Use Poly Mailers Instead of Boxes
A smart way of reducing the weight and dimensions of your packaging, and your shipping costs as a result, is by switching from cardboard boxes to poly bags or mailing envelopes. Poly mailers are a great lightweight alternative to conventional packaging especially for shipping non-fragile items such as clothing.
Poly mailers also involve lesser packing material like bubble wrap or tape. This in turn results in a further reduction in overall shipping costs.
7. Use Flat-Rate Shipping
With the varying rates and price changes of shipping carriers, several eCommerce companies are choosing to use flat-rate shipping where possible. Flat-rate shipping, as the name suggests, refers to a single, flat rate for shipping regardless of the weight or dimensions of the package.
For example, the USPS flat rate service offers envelopes or mailing boxes for a certain price. The envelope ships for $4.60 while a medium-sized mailing box ships for $13.65. Anything you can fit into these envelopes or boxes ships for the same price.
The advantage of flat-rate shipping is that it helps standardize your costs. So, you know in advance exactly how much you have to pay if you plan to ship ten items of similar weight.
8. Use Hybrid Services
Popular shipping carriers like FedEx SmartPost and UPS can pick up your shipment from your location and then drop it off at a post office or sorting facility closest to your destination. From here the package is transported to its final location. This "hybrid" service is a cheaper option than those of usual carriers. However, it does entail longer delivery times. Another downside to hybrid services is their restrictive regulations for parcel weight and dimensions.
9. Use Local Carriers
Using local or region-specific carriers can be a great way to reduce your shipping charges. Local carriers tend to charge less than their bigger, national counterparts like UPS or FedEx, while providing the same service. The downside to local carriers is that their delivery networks are limited to the specific geographies in which they operate. For example, LoneStar operates in Texas, while Spee-Dee is popular in the MidWest.
If your company ships regularly to a particular state or region of the country, it may be worthwhile to tie up with a regional carrier. Most of these carrier companies have an automated phone service that can guide you through the booking process.
How Returns Rates Contribute to Shipping Costs
So these were the top nine tips on how to reduce your shipping costs and effectively increase revenue. However, for an eCommerce business, shipping is a complex and multi-faceted function that doesn't stop at mailing out purchase orders alone. Returns are an unavoidable part of eCommerce and something that has a direct impact on shipping costs.
According to a recent survey, consumers return nearly 30% of products ordered online and 79% of consumers want free return shipping. People return things for all sorts of reasons, from the product not matching the online description to no longer wanting the item. With competition stronger than ever before, eCommerce businesses are constantly vying with one another to attract and retain customers.
A complicated returns policy can turn a consumer off from your business and in the worst-case scenario can lead to negative reviews online, damaging your brand's reputation. The way to avoid this is to address the root cause of the problem.
It's important to audit all of your product descriptions including images to ensure they are accurate. Detailed information about product specifications and materials used should be accompanied by images. For example, if you are selling a lamp that says 118 cm height, make sure to include images that show the actual height of the product in relation to other objects so consumers get an accurate visual reference.
Detailed and accurate product information can significantly reduce your eCommerce return rates. This, in turn, means lower overheads costs and ultimately leads to increased savings over time.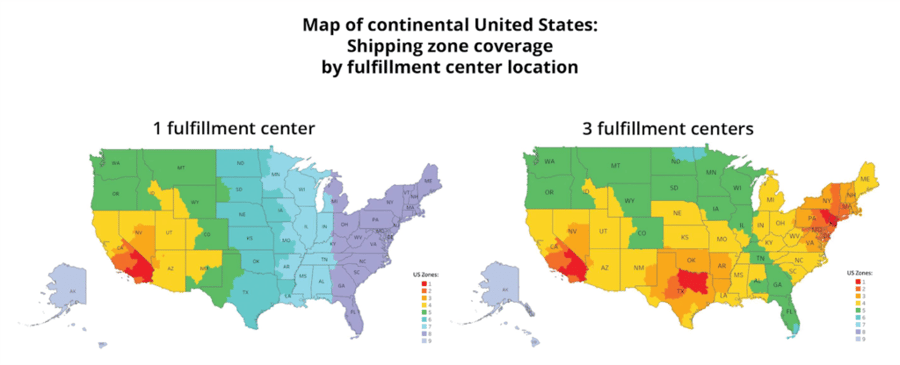 Ecommerce companies are increasingly using fulfillment partners to reach their products from base to customers. Fulfillment centers are third-party agencies that essentially manage an eCommerce company's inventory and provide end-to-end management of the D2C (direct-to-consumer) sales cycle.
Fulfillment centers can negotiate with multiple carriers on your behalf to find the best shipping rates. Further, they store your inventory in different warehouses around the country and then ship your orders from the center that is closest to the destination. By reducing distances, fulfillment centers can automatically bring down the cost of shipping.
Fulfillment centers are particularly useful for small businesses as they help knock off immediate overhead costs like storage. However, they do have certain drawbacks as well. The main disadvantage is a lack of control over operations, storage, and delivery. When you outsource to a fulfillment center, you no longer control how much stock to store, how to manage the operations team, or even monitor how your orders are packaged.
In Conclusion
Throughout this article, we've looked at some of the main ways in which to reduce shipping costs and discussed some indirect ways to increase your revenue.
Ecommerce is a rapidly evolving medium and it's important to stay on top of trends if you want to get ahead. There are multiple types of shipment fees that can apply to your order, from fuel surcharges to weekend delivery fees, and you need to be aware of each one of them to avoid unexpected costs.
Shipping costs are an unavoidable aspect of eCommerce, but with the right strategies and tips, you can significantly reduce these costs and enhance your business revenue dramatically.