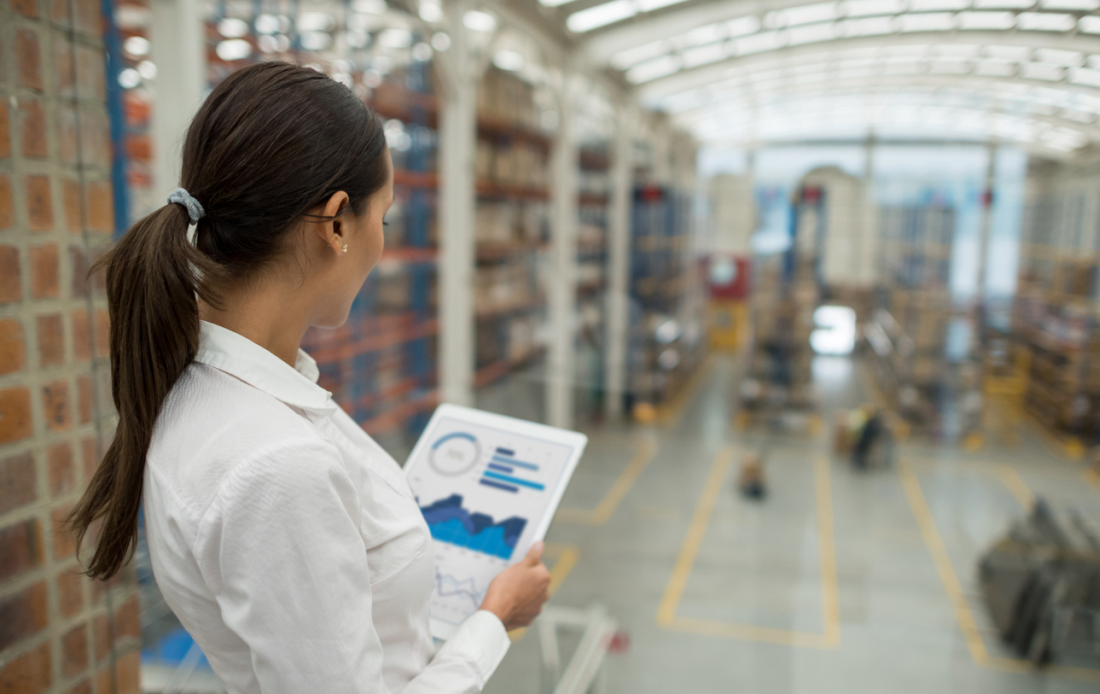 Business to Business (B2B) eCommerce can be extremely profitable, but faces an additional set of challenges on top of typical retail. Bulk orders, variable pricing, freight management, and other B2B essentials can present endless difficulties for an unprepared business, so specialized tools are crucial for smooth operations. And of course, B2B buyers have a strict set of requirements you'll need to anticipate in order to recruit them as customers.
Managing all this can be an incredible drain on a business's budget and personnel. Fortunately, with B2B eCommerce on the rise, many high-quality solutions have come about to help handle these tasks and keep your business organized and efficient. On the other hand, no solution can be of help if you can't get it to work with your eCommerce website — or if it's priced out of your business's range.
That's why 3dcart is introducing our new B2B eCommerce plan: a complete, affordable solution that includes everything you need to create a B2B website out of the box, whether you're a manufacturer, distributor, wholesaler, or other supplier.
What Makes B2B eCommerce Different from B2C eCommerce?
B2C (Business to Consumer) eCommerce involves selling from your website to regular customers shopping as individuals. B2C sales make up the majority of eCommerce (and commerce as a whole, as well). B2B is different because it involves selling to other businesses as part of a supply chain.
If you're already exploring B2B solutions, or have experience in this area, you're already familiar with the difference between the two business models. However, there's more to learn before you can make an informed decision about your eCommerce software and the tools it offers.
B2B eCommerce requires specialized features geared toward allowing B2B buyers to conveniently browse, order, and reorder your products. Since you're selling in bulk, shipping and fulfillment also become more complex, pushing you toward freight and LTL (Less Than Truckload) shipping solutions. You may also have multiple fulfillment centers to serve different parts of the country, and you'll need a way to manage them.
Bulk or wholesale pricing is also a core part of B2B commerce, and it's more complicated than just setting your prices low. It takes work to earn B2B customers, who may want to negotiate prices, especially if they're buying vast quantities of your products. One of the best solutions is to base your wholesale pricing on quantity, so as the number of units rises, the cost per unit goes down. This is extremely common and most B2B buyers expect it, so if your eCommerce software isn't flexible enough to do this, you'll lose sales.
Finally, you may also want to offer a tiered pricing structure so as to provide different price levels to different customers, or even restrict your sales altogether to buyers you've already formed a relationship with, i.e. by limiting the visibility of your pricing, or hiding your products from the public altogether.
B2B eCommerce Also Has Similarities to B2C eCommerce
While there are many important differences, other aspects of B2B eCommerce are nearly identical to B2C. In fact, B2B buyers overwhelmingly prefer a B2C-like experience while shopping on a B2B website. This can present an additional challenge, as you need to adapt your eCommerce software for B2B without losing any of the B2C user experience. 3dcart B2B eCommerce successfully combines B2B and B2C functionality to benefit both your business and your customers.
B2B vs. Enterprise
B2B eCommerce should also not be confused with enterprise eCommerce. While many B2B merchants are enterprise businesses as well, "enterprise" simply refers to the overall size of the business, while B2B refers to the business's model as a supplier of other businesses. A B2B seller is not necessarily an enterprise, nor is an enterprise always engaged in B2B sales.
The point to take away from this is that enterprise eCommerce software does not automatically include B2B tools — sure, it's made for a large-volume store, but is more commonly geared toward B2C. Adding B2B functionality to an enterprise eCommerce plan can be extremely expensive, on top of any enterprise plan fees. This is another issue 3dcart has addressed with our B2B plan, so let's take a detailed look.
Introducing a Complete B2B eCommerce Solution
3dcart B2B eCommerce includes a full suite of tools to successfully sell online as a supplier of other businesses. We've taken several powerful B2B apps and rolled them directly into the plan to create an all-inclusive solution for your business. Plus, thanks to our Customer Groups feature and robust pricing tools, you can have this functionality while still keeping the ability to sell B2C from the same website, at the same time. Here are the basics:
Pricing: $379/month
Staff Users: 15
Online sales per year: up to $2 million
Branded email accounts: 30
Unlimited products, product variants, categories, disk space, and bandwidth
Hosted mobile-ready website, shopping cart, and domain name included
Email marketing newsletter module (up to 25k emails)
3dcart B2B eCommerce supports an online store of unlimited size receiving any amount of traffic. The 15 Staff Users allow you to create admin accounts for crucial employees and limit their access to specific parts of your 3dcart dashboard to allow them to manage orders, inventory, or other tasks as you see fit. You can also create up to 30 email addresses @ your business name, essential for professionalism.
Like our other plans, 3dcart B2B also includes tons of features for managing every aspect of your business, but we've also added several specialized B2B tools.
What's Included in 3dcart's B2B eCommerce Plan?
To create 3dcart B2B eCommerce, we used 3dcart Pro as a basis and then added the additional features a B2B merchant needs. First we'll quickly review the features included in the Pro plan:
A full set of business management tools for your online store, including order and inventory management, detailed performance reporting, inventory control, Automation Rules, Advanced Product Options, tax rate calculation, support for manual order creation for phone orders, POS integrations, and more
Full-featured product pages with unlimited zoom-enabled images, customizable description tabs, product reviews with helpfulness ratings, product comparison, and our Product Q&A module
Customer service tools including a CRM (Customer Relationship Manager), RMA (Return Merchandise Authorization) system, store credits, Google Customer Reviews, and our 3dfeedback store feedback system
A smooth and speedy checkout with the option for a single-page checkout or the traditional three pages
Powerful shipping features including real-time rates, label printing, Multiple Ship-To checkout, and shipment delivery notifications
All your customers' favorite website features, including saved and persistent carts, waiting lists and pre-orders, a gift registry system, wish lists, gift wrapping support, gift certificates, our Autoship™ subscription software, and a loyalty program with flexible reward points
A huge suite of marketing and promotion features like versatile coupons and promotions, Daily and Group Deals with countdown timers, upsell and cross-sell features, our Make-an-Offer price haggling module, email newsletters and Autoresponders, an integrated blog, industry-leading built-in SEO, Abandoned Cart Saver, and affiliate program support
Multichannel sales integrations for Facebook, Google Shopping, Amazon, eBay, Houzz, and more
Hundreds of integrations with your favorite software, including MailChimp and AWeber, QuickBooks, Google Analytics, and many more
With those features in mind, let's go further into the features that make 3dcart the best choice for your B2B eCommerce website, including some that have been rolled into the B2B plan at no extra cost.
Customer Groups: While already included in 3dcart Plus and higher, we want to highlight Customer Groups for their sheer importance for B2B sales. Customer Groups let you segment your customer base along a huge variety of criteria, including everything in their customer profiles. You can then control the visibility of specific pricing, products, or any other part of your website per Customer Group, allowing you to provide a completely customized experience to each customer. This is essential for offering different pricing levels to different buyers, hiding prices from unregistered users, and more — and it also allows you to sell B2B and B2C at the same time, if you so desire. Additionally, you can easily set particular Customer Groups as being exempt from sales tax.
Bulk discount tiers with minimum order quantities: As mentioned earlier selling in bulk is a core feature of B2B commerce, whether online or offline. 3dcart's powerful bulk order feature allows you to set up your wholesale pricing along multiple tiers, with a minimum quantity needed to reach the next lower pricing level. This feature also works in conjunction with Customer Groups to allow you to offer completely different pricing tiers to different buyers as needed.
Customer account system with order history: Registered customers on your website will be able to access their complete order history and reorder with only a couple of clicks, an important feature for B2B buyers who repeatedly make identical orders.
Purchase Order system: If your business doesn't manufacture its products itself, you'll need a convenient way to restock your inventory. 3dcart's Purchase Order module automatically generates purchase orders when your stock falls below a customizable threshold. When the new stock arrives, you can receive it and update your stock counts in the same interface.
Sales Rep module: B2B merchants often have sales representatives working to acquire new customers, and frequently assign specific representatives to different clients. 3dcart's Sales Rep module provides a complete system for assigning, tracking, and paying commissions to your sales representatives. View detailed reports on specific representatives or your whole sales team.
B2B Cost Center Locations: Instead of accepting orders from anywhere, some B2B merchants maintain a list of certain customers or locations to which the business will ship. If your business sells only to franchises, for example, or makes other exclusive sales agreements, this feature will allow you to provide your customers with a selectable list of predefined addresses to choose from at checkout rather than entering their own shipping information. Normally costs $49.99/month.
Quick Order Pad: If customers already have the Part Numbers or SKUs of the products they want to buy from you, the Quick Order Pad provides a shortcut for placing their order. The buyer can simply enter Part Numbers and quantities in the Quick Order Pad rather than needing to browse your website. Normally costs $199.
Apruve Connector for B2B financing: Extending a line of credit to your customers will encourage sales and increase your Average Order Value. Apruve is a B2B credit network that makes it possible to offer this type of financing to your buyers while ensuring you are paid within 24 hours. Normally costs $99 plus usage fees; 3dcart B2B includes the $99 connector app free.
PunchOut2Go Connector: PunchOut2Go ensures compatibility of your eCommerce website with all procurement apps that can utilize PunchOut catalogs. This will allow buyers to shop on your website using the procurement system of their choice. Normally costs $1,000 plus usage fees; 3dcart B2B includes the $1,000 connector app free.
ReTrans Freight Integration: ReTrans provides eCommerce heavy freight and LTL shipping solutions that streamline the entire fulfillment process, no matter where your business is located on the supply chain. ReTrans Freight works with both B2B and B2C and maintains the ease of small-parcel shipping. ReTrans membership required.
In addition, 3dcart also includes integrations with over 200 payment processors; more than any other eCommerce platform. B2B sellers will be able to use the payment methods they need, including card on file, corporate accounts, financing, NET 30, 60, etc., and even old-fashioned paper checks if necessary.
3dcart B2B also includes 24/7/365 US-based support at all times. Live chat, tickets, and phone support are available, and as a B2B merchant, you'll also have access to our Priority Support through all channels, guaranteeing faster turnaround time.
Pricing: 3dcart B2B eCommerce vs. Other Platforms
At $379/month, 3dcart B2B eCommerce is the most cost-effective B2B solution on the market. The free bonus apps only increase the value by providing additional functionality for your website at no charge. Here's a quick review of what you'll save on apps alone:
$49.99/month for B2B Cost Center Locations
$199 for Quick Order Pad
$99 for Apruve Connector
$1,000 for PunchOut2Go Connector
That's an immediate savings of $1,347.99 plus the continued savings of $49.99/month for B2B Cost Center Locations, but that's not even the half of it. Many features that come built into 3dcart are not available out of the box on other platforms, meaning you'll have to pay extra for apps or custom programming no matter what plan you use. Open-source platforms don't include the necessary features either, giving you no option but custom development.
The increased programming cost is even less attractive when you're already paying thousands of dollars per month — which you likely would be, if you're selling B2B on BigCommerce or Shopify. Neither Shopify nor BigCommerce has a B2B-specific plan, nor does any other SaaS platform except for 3dcart. While options exist for enterprise eCommerce, such as Shopify Plus, these Enterprise plans are still targeted toward large businesses that sell strictly B2C with very little B2B functionality — and you'll be in the same situation: paying extra for apps.
Revenue tiers are another important consideration, as exceeding the plan's maximum 12-month trailing online sales volume will necessitate a move to a higher-tier plan. With 3dcart B2B, you can make up to $2 million in online sales per year before you'll need to advance to our Enterprise infrastructure (starting at $499.99/month) to support your site. However, merchants on BigCommerce often move to an Enterprise plan after reaching annual sales as low as $400k, and are forced early on to start paying hundreds more dollars per month. (Specific numbers are unavailable as BigCommerce's Enterprise plan is priced by custom quote, but we offer a more detailed analysis in our Guide to Enterprise eCommerce Plans.)
Shopify is a bit different as it doesn't use revenue tiers, but instead imposes transaction fees that can quickly grow to the point that upgrading your plan is more cost-effective. Shopify merchants are also steered toward Shopify Plus (the company's enterprise solution) at a revenue of $1 million per year. Pricing for Shopify Plus starts at about $2k per month.
To sum up, whether you use BigCommerce, Shopify, or another platform, you'll pay much more than you would for 3dcart. Expenses can include:
Transaction fees from Shopify
Custom programming
App costs
Higher monthly fees for the core plans
More, depending on the platform
3dcart maintains its status as the most affordable eCommerce solution, with no transaction fees, and higher revenue tiers than any competitor — meaning you can stay on a lower-priced plan for much longer.
Upgrading Your 3dcart B2B eCommerce Plan
Once you surpass $2 million in trailing 12-month sales volume, it's time to upgrade to an Enterprise solution. 3dcart's B2B eCommerce plan is meant to transition smoothly into our Enterprise I plan when the time is right. 3dcart Enterprise comes with our most powerful infrastructure and even more features for growing your business, including thousands of dollars' worth of apps included for free — similarly to our B2B plan.
When you upgrade from 3dcart B2B to Enterprise, you will keep all the bonus features your B2B plan unlocked, and we'll also waive the usual one-time setup fee for creating an Enterprise account. The monthly fee for Enterprise I is only $499.99/month (a quarter of Shopify's starting enterprise fee) with a revenue tier of up to $5 million in annual sales. Once your business sells more than $2 million per year on the B2B plan, rest assured that by moving to Enterprise you have nothing to lose and much to gain.
Build the Best B2B eCommerce Website Today
3dcart's primary goal has always been to provide the best possible eCommerce solution for your business, no matter what you sell, and regardless of who your customers are. Our B2B eCommerce plan serves this mission by bringing crucial B2B features together with our robust and customizable platform, while keeping your expenses low. If you're a wholesaler, manufacturer, or other distributor, take note: 3dcart B2B is how you bring your business to the next level.