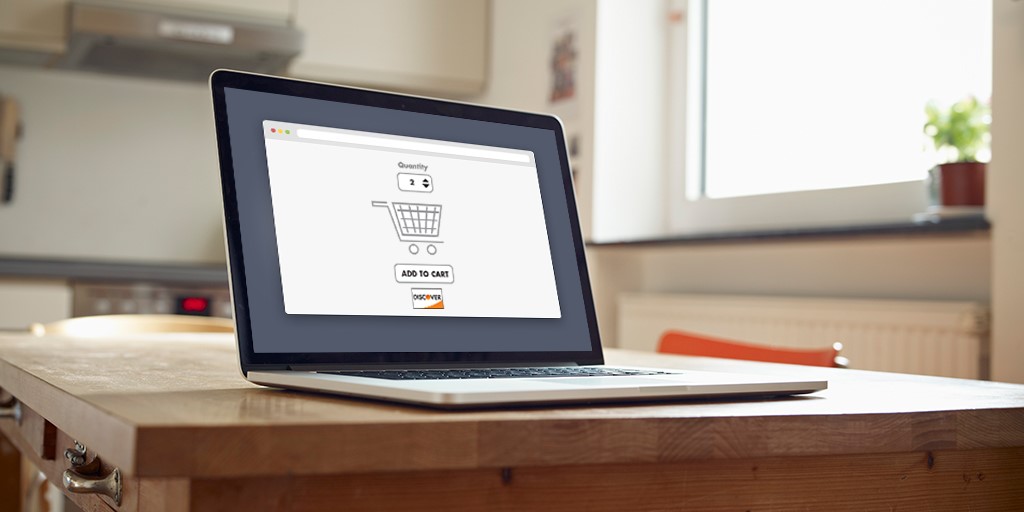 If you gauged e-commerce trends based on headlines alone, you might conclude that only a big marketplace or two run the industry. While major e-commerce platforms do hold some advantages over standalone sellers, 2017 has seen an increase in digital shopping activity across the board. As more brands offer perks such as free shipping and returns and use personalized strategies to keep customers on their sites, consumers have expanded the scope of their online purchasing options.
Consumers are also finding brands and products from more diverse sources. Although search engines results remain a trusted source for most people, other traffic drivers have caught on in the last year. People now share links to recommended products via social media messaging, and some platforms enable advertisers to incorporate links into video posts. On one popular social platform, influencers can share photos and videos of products overlaid with site URLs and promotional codes, eliminating the need for people to search for the sellers.
The diversification of traffic sources and marketing platforms in 2017 bodes well for e-commerce sellers this coming year. Companies that want to expand their e-commerce efforts in 2018 have an enormous opportunity to differentiate themselves through smart marketing, social media savvy and fully optimized digital experiences.
If you want to ramp up your e-commerce earnings in 2018, study and heed the coming trends.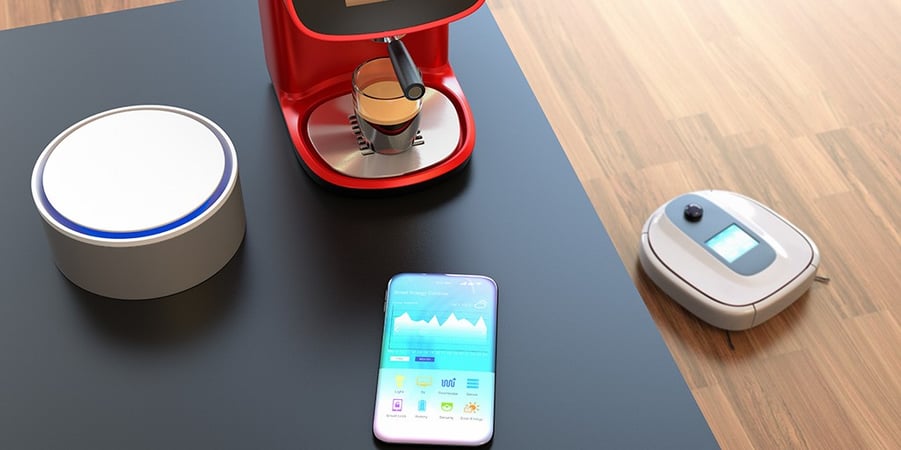 Mobile experiences will continue to be of paramount importance
Seventy-seven percent of Americans own smartphones, and their appetite for consuming content on those devices is voracious.1 In 2017, consumers have spent an estimated 3 hours, 17 minutes per day on their mobile devices,2 and mobile e-commerce sales were expected to top $100 billion in 2017.3 Desktop sites still vastly outperform mobile in conversions, but mobile plays a critical part in the customer journey.4
In a 2016 survey of 5,398 internet users, 82% of smartphone users said they research products on their phones while browsing at brick-and-mortar stores.5 Savvy brands also use push notifications and customized offers to drive people to their sites and stores. Influencer marketing, an industry that drives hundreds of millions of dollars in revenue,6 happens largely on mobile social media apps. People may not always convert on their phones, but their shopping journeys happen across multiple devices. To discount mobile is to lose relevance.
Storefront apps will become more prominent
Mobile marketing supports e-commerce even when people don't convert on the mobile site. But sleek, intuitive storefront apps could nudge more customers to buy directly through their smartphones. About 84% of the time people spend on their smartphones is spent in apps versus mobile sites.7 That can create a massive opportunity for potentially driving sales through a storefront app.
Despite improved design standards for mobile sites, apps likely provide a broader range of functionalities and customization. They can also offer ways to connect more deeply with customers. If someone downloads your brand app and engages with it regularly, you can develop a record of the types of products she browses, the branded content she watches and reads, and when she's most likely to engage with the app. Your marketing team can then use that information to push specialized offers and incentives through her smartphone to keep her visiting and buying through the app.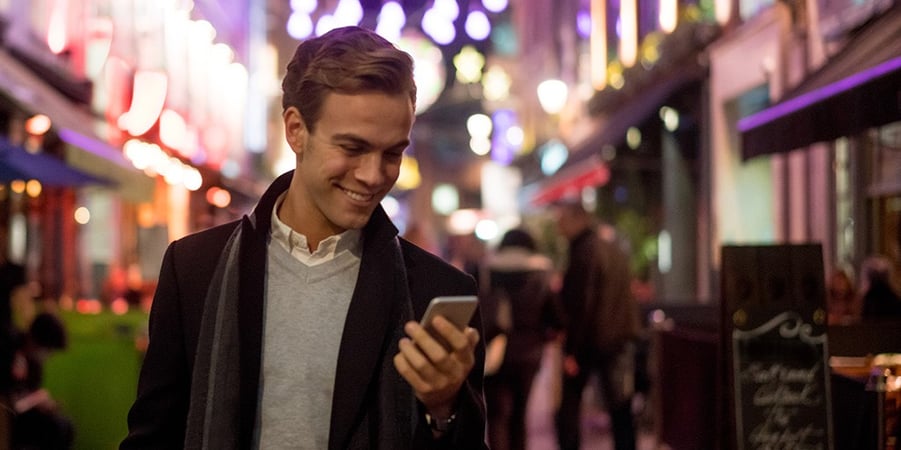 Demands for ongoing, personalized engagement will rise
In recent years, customer segmentation has been a popular marketing strategy. Businesses would break down their audiences by demographics, interests, and behaviors and create campaigns around those features. But such segmentation is now too blunt a tool for reaching consumers.
People have come to expect a personalized shopping experience. They're accustomed to product recommendations based on their previous browsing and purchasing histories. They're not interested in mass-market emails; they want to receive offers and content relevant to them. There are countless brands and apps through which they can buy. Why should they give their money to a company that doesn't take the time to get to know them?
You'll want to add a unique spin on the personalized experience as well. As all e-commerce companies level up, customization alone won't be enough to differentiate your brand. Incorporating unique marketing experiences, such as virtual reality features, live digital events with popular influencers, and other events that add excitement and energy to your brand, will inspire people to see your products and services not just as "nice to have" but as integral parts of their lives.
The more data you can gather on your customers, whether that's through in-app behaviors, social media posts, or customer service interactions, the more you can customize your brand experience to their personalities. And the more attentive you are to their needs, the more loyal they're likely inclined to be.
Artificial intelligence will improve the brand experience
Personalizing the customer experience is no small feat. Fortunately, artificial intelligence (AI) and data analytics can help with this. Smart analytics tools can generate insights on consumer spending trends so you can not only personalize your offerings, but adjust overall strategies based on your audience's habits and purchasing patterns. If there's a break in your sales funnel or a serious drop-off right before people reach the check-out point, you'll now have the data to spot those problems and correct them before they lead to serious losses.
AI chat-bots can help assist in delivering a real-time, customized experience by drawing on customer data to answer questions and recommend products using the context of each person's history with the brand. Chat-bots are becoming increasingly adept at parsing human language and offering relevant answers instead of repeating canned responses.
E-commerce 2018 outlook
The future of e-commerce lies with mobile and AI. Right now, people feel comfortable with desktop sites—especially since some mobile platforms can be slow and wonky. But as user-friendly, secure storefront apps provide a more interactive and enjoyable user experience, consumers will gravitate toward mobile e-commerce shopping options, particularly those that feel like they were designed with them in mind.
For more industry insights, visit the Discover® Global Network industry perspectives.
References
1 "Mobile Fact Sheet," Pew Research Center, January 2017.
2 "US Time Spent with Mobile: A Deep Dive into Mobile App and Web Time," eMarketer, January 2017.
3 "Mobile Purchasing Keeps Ramping Up in the US," eMarketer Retail, March 2017.
4 "Mobile Conversion rates remain low for e-commerce," Business Insider, July 2016.
5 "How Mobile Has Redefined the Consumer Decision Journey for Shoppers," Think With Google, July 2016.
6 "Marketers to Boost Influencer Budgets in 2017," eMarketer, December 2016.
7 "eMarketer Unveils New Estimates for Mobile App Usage," eMarketer, April 2017.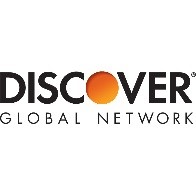 The information provided herein is sponsored by Discover® Global Network. It is intended for informational purposes, and is not intended as a substitute for professional advice.