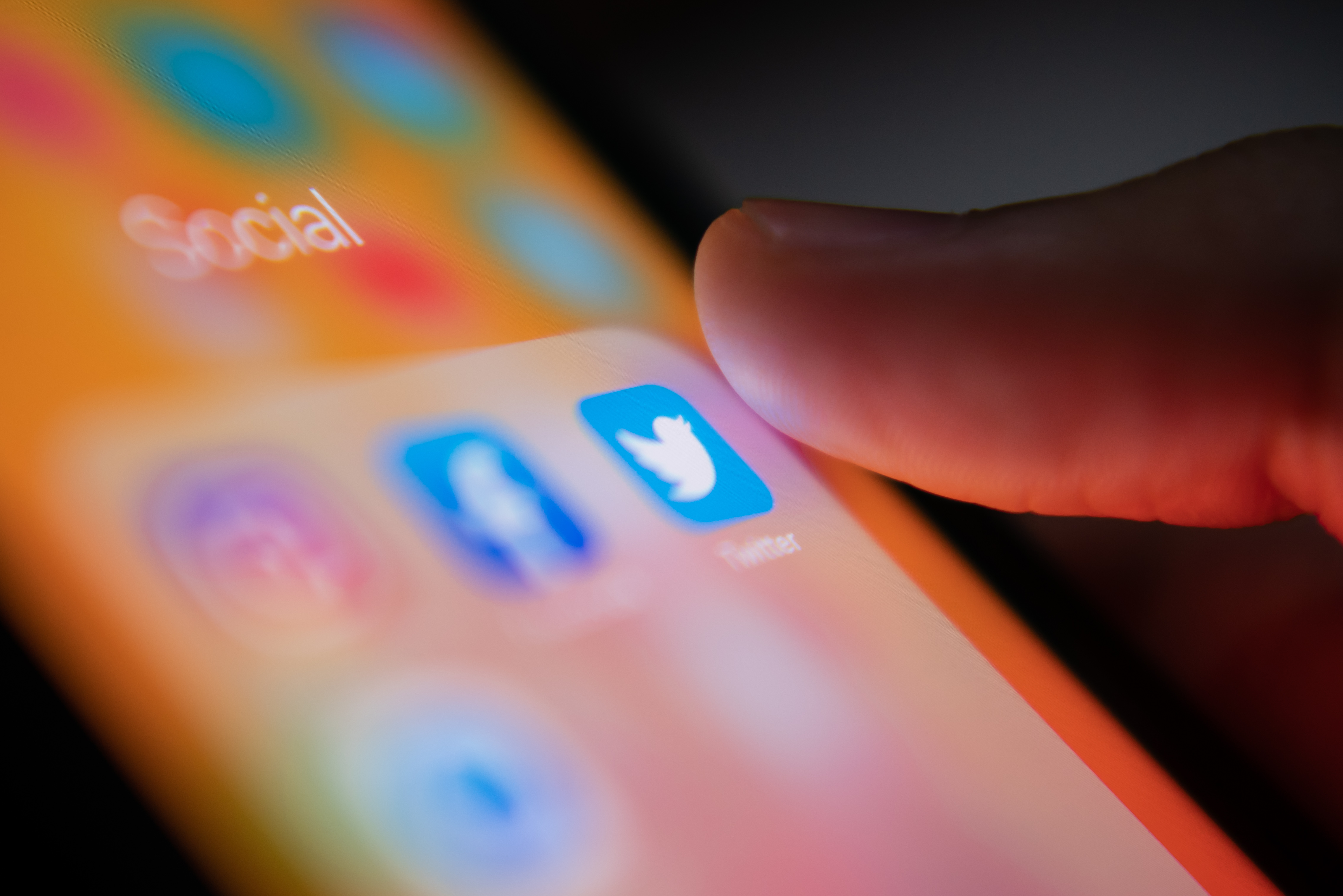 To anyone watching the numbers, it's apparent that Twitter is overtaking Facebook as the preferred social media platform of millennials (born between 1986-1996) and Generation Z (1997-2012). If your business relies on this demographic, then you may want to start taking advantage of this short-form social media platform to drive traffic to your website.
Unfortunately for marketers, social media users hate being cold-sold to with traditionally unappealing, irrelevant, or obtrusive advertisements that get in the way of their experience. In other words, you might have to rethink your approach when developing your campaigns for Twitter, even if they've worked on other platforms.
After all, being a successful blogger or Instagram poster is one thing, but being successful in an entirely different medium is another — especially if you or your brand is new to it.
Trying to make an impression in 280 characters is tough, and getting it trending can seem like a herculean task only reserved for the most elite of social media wizards. In fact, according to this study, under half of all Twitter users have an engagement rate of over 1%. The competition for traction is tough.
With a little bit of guidance, however, you can gain a better grasp on what is worth pursuing (or not) with your Twitter presence and how to attract new leads, traffic, and paying customers that appreciate your brand. You may even be lucky enough to experience a window of positive virality.
By following our tips, you will be well on your way to optimizing Twitter as a key piece of your eCommerce marketing strategy.
1. Set Up Your Brand Account
Every journey begins with the first step. If you haven't already set up a Twitter account for your business, you should do so as soon as possible. Your Twitter handle (your "@") should contain your company's name. If it is too similar to something else or already taken, you can abbreviate your handle or modify it to something identifiable. For example, you can add "store" to the end of the handle if your brand name is already taken.
Be sure to include your company's contact information and website in your profile's bio. You can also incorporate a catchy slogan or tagline in this space. Remember, the first thing you want to accomplish with your account is ensuring that people know who you are, whether or not they're familiar with your business.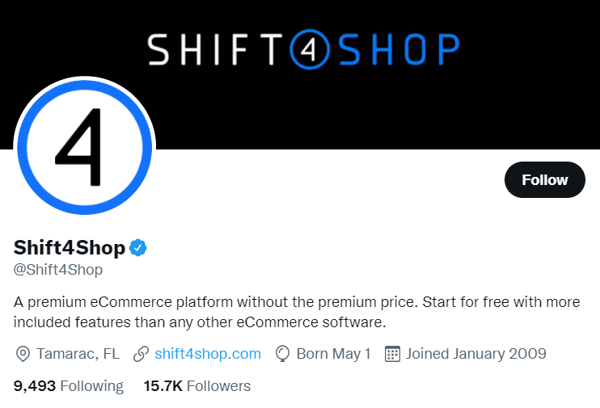 Once you have started your account, it's important to keep a consistent schedule of frequent tweeting to ensure that your posts aren't buried in the feed. Many experts recommend tweeting around five times a day or more. If you want to get more clicks to your site, choose the best time of day for that. According to certain studies, early mornings are the best time to tweet for more clicks. You should also monitor your target audience's own behavior and capitalize on the times that they're the most active.
2. Get the Word Out
Once you've officially secured a Twitter handle, it's time to get in front of some eyes. The first thing you can do is incorporate your handle into your marketing materials. This includes your business cards, correspondences, invoicing & shipping, and traditional email marketing. More importantly, you're going to want to start promoting your eCommerce site and products in your posts.
You can cross-link through your other social media accounts as well. If you have a Facebook presence, you can even sign in to your Twitter with your Facebook account and post to both platforms at the same time.
You can even use a Twitter QR code to increase engagement by sharing your profile digitally and letting other users follow you.
If you have several accounts to maintain, we would recommend using a social media managing tool like Sprout Social that can help you monitor, analyze, and "listen" to mentions of various topics that may be relevant to your industry.
3. Don't Tweet Just Yet
Before making your first tweet, it's important to take a step back and develop a strategy to ensure that you're not tweeting into the ether. You want to start developing an audience, and that will involve meeting your audience where they're at. That means doing a little bit of market research and social listening beforehand, helping you understand your audience and exactly what they're doing on Twitter.
Do they have any inside lingo or memes that you should be privy to? What are they tweeting about? What are they interested in engaging with and how does that relate to what you're doing?
Curating your messaging to your audience's tastes will go a long way to increasing your engagement and making your efforts more efficient. It's also important to understand that your business's account is representative of your company as a whole. That means that you need to be cautious about what opinions you articulate and think through how they can reflect on the company.
Remember to give your account the time and space to get its footing on the platform before trying to heavily promote your business and products. Bombarding your new audience with constant promotional tweets is an easy way to earn unfollows.
4. Engage Your People
Twitter can feel like an infinite void of information that you would prefer to completely ignore. However, the people that you follow pay attention and know when you're engaging with their material.
Getting people interested in what you have to say involves both creating interesting content and acknowledging your audience's at the same time. Liking, retweeting, quote retweeting, and replying are all ways to engage in the conversation and, in the end, guide people to your site.
Finding relevant people that are important in your field, company, or industry is also an important part of this process. Be sure to seek out these people. Do a bit of homework and find their accounts. To really stand out, you can reply to some of their content.
This creates a public point of interaction where this person and other industry experts can observe what you're all about. We would also advise sharing posts and content from other accounts that are relevant to your audience.
With this new set of eyes on your content, you can tap into a larger audience that will be exposed to your eCommerce brand and online store
5. Hashtags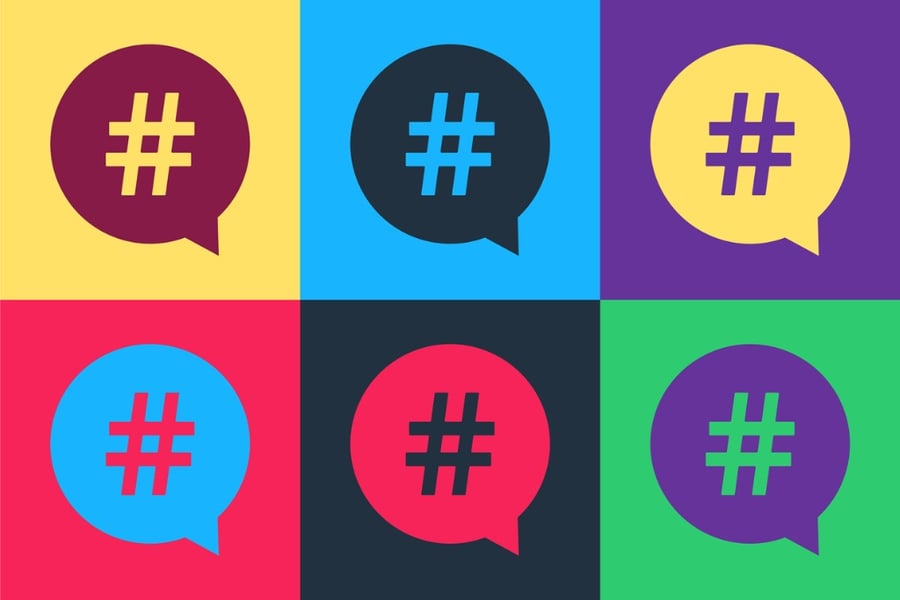 Even if you've never stepped foot onto any social media platform, you've probably heard about hashtags and how they can be a powerful marketing tool. Leveraging hashtags is an excellent way to help your ideal audience find your eCommerce site via relevant topics.
To begin your hashtag strategy, check out what your competitors are doing. You can also formulate a catchy term or quick slogan that can be turned into a hashtag and get it off the ground by encouraging your followers (or employees) to use it in their own tweets. You can do this by implementing a promotion or giveaway that they can win by using that hashtag. Speaking of which…
6. Polls, Promotions, and Contests
Polls, promotions, and contests are great ways to engage your audience and drive traffic to your website. For instance, you can drive sales for old stock by tweeting about a flash sale or run "buy one, get one" deals that encourage users to check them out on your site. Polls can be useful for garnering audience interest for a new product you'd like to launch. You can even host a giveaway to promote the launch of that new product, driving traffic to a signup page on your site.
These methods can also be important ways to conduct market research and get a grasp on what your audience really thinks and needs. People want to give you their thoughts, complaints, and tell you what they truly enjoy about your services.
Prizes and other rewards certainly don't have to be expensive or extravagant. Anything that lets your audience know that you are listening and rewarding them for participation will go a long way towards keeping them excited and engaged. You can also use this opportunity to allow your winners to pick their own prize on your website.
7. Keep an Eye on Things
As someone who's managing a business's Twitter account, part of your job is keeping track of what's trending both in a general sense and in your niche. The "Explore" tab in the sidebar will show you things that are trending globally and in your circle, based on what you search or tweet and what your followers are interested in.
Chiming in on a viral topic (preferably if it's relevant to you) is a great way to drive engagement from all across Twitter. If your post gets popular, then it might even trend!
8. Promoted Tweets
While some people naturally steer away from promoted content, paid ad posts are a great way to get eyes on your business when targeted to the right audience. They also provide 40% higher than average ROI across all other media investments, according to this study. By the numbers alone, it's obvious that promoted tweets can be useful tools in building hype and launching a new product to users who may not follow your account.
Simply try to make your post engaging, welcoming, and valuable. This can include sharing a fun fact, encouraging users to partake in a poll, or simply showing off your creative side with some fun visuals.
9. Don't Try to go Viral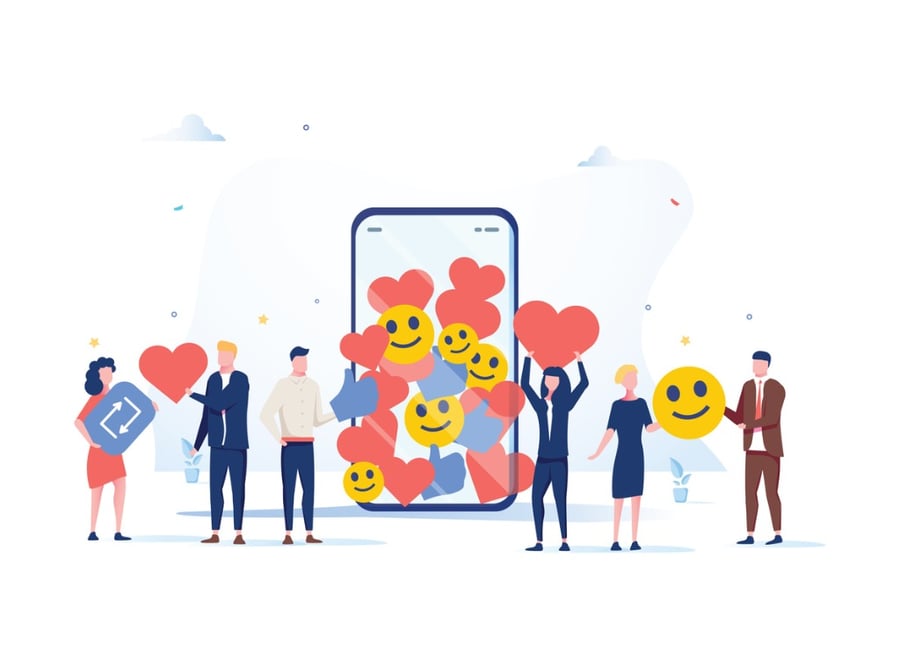 Everyone wants to go viral — especially when they're trying to sell something and build brand awareness. Virality itself, however, is a fickle force that doesn't have an exact roadmap or secret formula. If you are able to accomplish a viral tweet, then your business can benefit from a huge wave of new website traffic.
Twitter users are excellent at sensing when they're being pandered to and can smell desperation a mile away. As stated before, most don't like being aggressively sold to or having their experience interrupted by product placement. Your content has to have an organic and natural feeling, such as Wendy's famously "sassy" presence in years past, or as a more recent example, M&Ms' stunt in rebranding their green candy mascot.
Virality isn't something that always happens according to plan, and plenty of attempts fall flat on their face. Truly understanding and engaging with Twitter's underlying culture can go a long way in helping your approach.
If you do happen to get that home run and wind up on the trending page for a few days, weeks, and months, then congratulations! Take advantage of that attention and start driving conversions in a natural way. Ensure that it's easy for a Twitter user to go from your hit tweet to your online store. You may want to pin an important tweet to the top of your profile to drive traffic to a specific page or product.
It's also important to remember that virality isn't always necessarily a good thing. Attention can be great, but if it leads to a disengaged audience, then you may need to rethink your approach.
Final Thoughts
Twitter is an excellent and important tool for driving traffic to your eCommerce website and participating in the larger cultural conversation. It certainly isn't going anywhere anytime soon either.
By following these basic tips, you can start enjoying quality engagement from a community that you've built in no time. You might be able to leverage your newfound social media skills and popularity to improve your presence on other platforms as well, such as TikTok or Instagram.