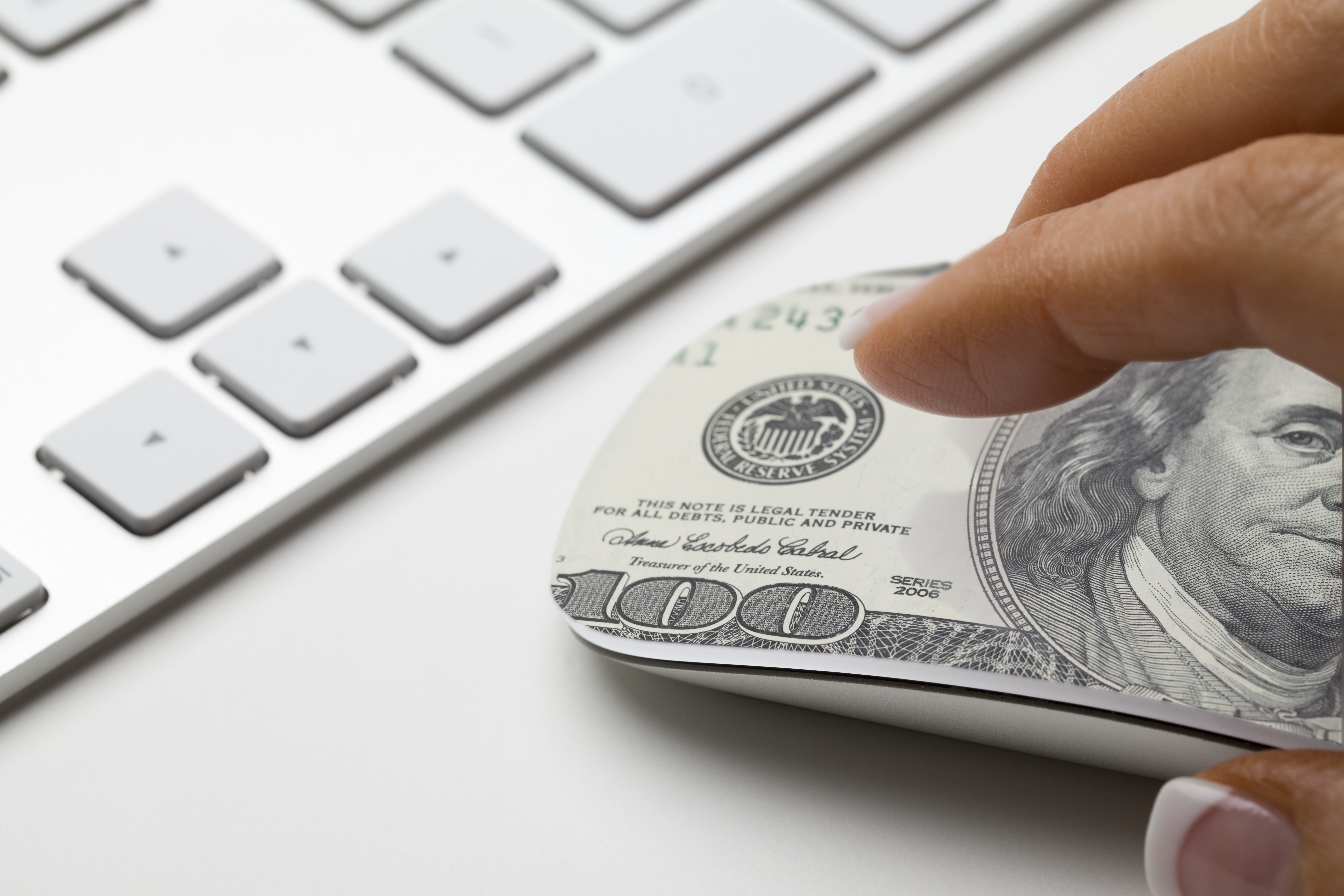 For any business, especially those that are smaller or just starting, gaining momentum for your store can be tricky. This is because, despite what popular wisdom may tell you, using best practices for your marketing isn't the end of the story.
You can have the best SEO methods available, create stunning assets, and implement a great user experience for your site. However, that may not keep you competitive if you're not well versed in eCommerce pay per click (PPC) ads.
In brief, this model of advertising is essentially a way for businesses to pay for their ads to be displayed online, such as the front page of Google. Because business owners typically only pay when their ad is clicked, PPC is known to be a great return on investment.
With the shift from print to digital media, companies suddenly have a variety of tools available in PPC advertising to both target your demographic and measure the success of various campaigns. These campaigns have proven to be highly effective. In fact, according to this study by Moz, PPC generates 50% more conversions than organic marketing.
Some of the additional benefits of PPC management for eCommerce include:
You have control over where your budget goes.
Your reach isn't limited by location or time of day.
You will gain real-time feedback on what's working and what needs improvement.
Unlike organic advertising, which can be measured in a hundred different abstract ways, PPC is entirely performance driven. In other words, you only invest in what performs well.
With that being said, there are still a variety of ways that you can approach this particular method of advertising. Making sure that you're getting the most out of your investment and seeing a tangible impact will require a certain amount of knowledge about the process and best practices.
To get your eCommerce PPC advertising campaign off the ground, here are some steps that we would recommend following as a guideline to help ensure your success.
1. Get Started With a Popular PPC Provider
You probably aren't surprised to hear that Google is one of the most popular names in PPC. After all, the highly coveted front page Google result can be hard to get, and Google Ads (their PPC service) is an excellent way to break into it. It's easy to use and ads are prominent, effective, and well-tailored to their users' needs. In fact, Google Ads would be a great choice to start out with. But it's not the only option around — Bing, the other major search engine, offers "Bing Ads" for PPC advertising as well.
Outside of search engines, nearly every popular social media platform provides some sort of PPC service. Rather than appear on specific searches, like search engines, these social PPC ads will show up in the user's "feed" or "timeline" alongside posts from accounts they follow and algorithmically-recommended posts. They target users based on the demographics that you've determined within the campaign. Before you start paying for ads on every social media platform, only advertise on platforms that make sense for your business and audience.
2. Know Your Audience
Before you start creating your ads, it's important that you know who is buying your products and why. You can do this by creating a demographic profile of your ideal customer. By doing this, you can drastically decrease your customer acquisition cost (CAC).
Through understanding your audience, you will be better primed to service them in a variety of ways and advertise to them more effectively. You will be able to create more specific products for them, provide specialized support, and reduce customer churn. After all, as eCommerce business owners, your goal is to effectively provide a product to people that need it. Understanding your audience by creating an ideal user profile like this is simply one way to do so.
When building your demographic profile, you should pinpoint these details about your ideal audience:
Sex/gender
Economic status
Ethnicity
Education level
Career
Family status
One important aspect of your ideal audience that requires a bit more elaboration is their pain points. These are essentially the problems that you are trying to solve with your product. By addressing your audience's pain points in both your advertising and product, your audience will feel valued and have a need fulfilled that may not have been addressed by anything else.
3. Build Your Advertisement
Before your advertisements go live, you naturally have to create them. This means thinking about what you want to say, creating any visual assets, and writing engaging copy. If you're looking into creating a more elaborate project, such as a video series, you will have to take the steps needed for that into consideration as well.
If you do not personally have the resources to create your ad, there are a variety of marketing agencies and freelancers available to assist you. In fact, having a professional eye on your project is likely the best course of action.
To get started on effectively building your ads, here's a quick list of things that you may want to focus on first:
Attractive, eye catching assets
Captivating, quality copy
Engaging calls to action (CTAs)
Marketing tools and software that will help your campaigns go further
4. Choose Relevant Keywords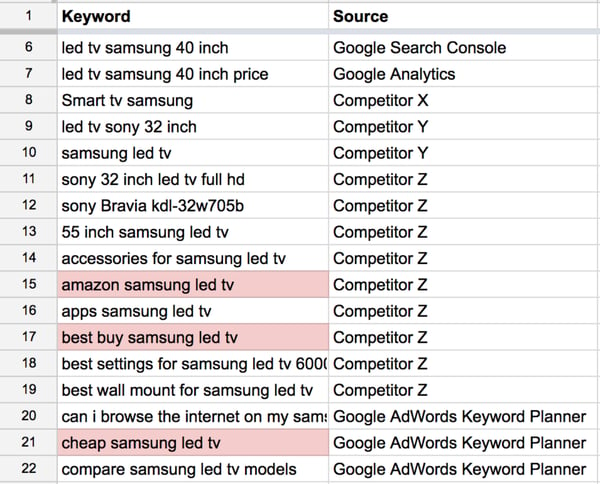 Source: contentkingapp.com
When formulating your PPC campaigns, there will come a time when you need to optimize and assess your keyword phrases. Simply put, fine tuning your keyword selection is incredibly important to getting the results you want out of your PPC campaigns. This is because keyword selection drives the consumers that will see your ads — when your specified keywords are searched in the search engine you're advertising on, your ads will pop up.
To start your research, be sure to use a reliable keyword search tool, like SEMRush or WordStream. From there, limit your search to the most relevant ones. Remember, you want to look for keywords and phrases that people with high purchase intent are using. Casting too wide of a net will cause your site to be flooded with bad leads.
5. Find Negative Keywords
In addition to considering which keywords you want to target, it is important to know which words come from searches that you don't want. These are negative keywords, or words that you can use to block yourself off from certain searches. This is done primarily to ensure that the traffic you get is valuable and from people who care about your business and product. For instance, if you are highly specialized in wedding cakes, you wouldn't want people who are searching for "cookies" or "birthday cakes" wasting their time on your site.
6. Plan Your Budget Carefully
One of the benefits of eCommerce PPC management is that you can define how much money you're willing to spend over a given amount of time. Smart budgeting is crucial to a successful campaign, or else you may fall into common PPC traps and waste funds on the wrong keywords or audiences.
For your first foray into PPC, set a lower budget cap during the beginning of the campaign. This way, you can take a bit more risk and have the freedom to experiment with what does and doesn't work later on. Once your campaign is more fine-tuned, you can give a bigger budget to what you know will result in returns.
7. Target Your Ads
Once you have your advertising tested and budget fully allocated, it's time to target your ads to demographics you know will buy. To do this, simply start by creating a profile of your ideal audience. From there, target people with a similar demographic profile. Typically, your PPC platform will offer tons of targeting options.
Once you're at this step, you can start specifying down your search depending on how specialized you are. You can start this process by narrowing down categories such as age or job title. For instance, you can narrow down "teachers" to "high school math teachers." By narrowing down your targeted audience like this, you can create more specialized ads and effectively address previously mentioned pain points. For example, you can use Google Shopping to suggest products based on things that your customers have previously purchased.
8. Run Dynamic Campaigns
To best get a handle on what does and doesn't work in your ads, dynamic campaigns are the way to go. Dynamic campaigns are essentially the practice of running two different advertisements on the same site. This allows you to A/B test and see what is working for specific audiences. If you want, you can even start by limiting the scope of certain ads to see what certain specific audiences respond to.
Remember, some products or services may need a slightly different type of ad. It may benefit you to try expanding the scope of your ads and getting experimental when you have the budget.
9. Optimize Your eCommerce Site
While PPC advertising may be a great way to get your company in front of your target audience, you also need to keep them there. That's where site optimization comes in. One of the easiest ways to detract a potential customer from your store is to have an unoptimized site. Bad copy, unclear photos of your product, and confusing UI (user interface) elements are almost guaranteed to cause people to leave your site.
Here are some easy ways you can optimize your site and make it an enjoyable experience for your customers:
Make sure it contains clear, relevant information.
Personalize their experience by offering products you know they'll like.
Make sure the site is intuitive and easy to navigate.
Avoid "dark UI" tactics like decreasing the visibility of a skip option for any promotional popup they may come across.
10. Pay Attention to Metrics

Source: StrategyBeam
As always, metrics are key to any successful campaign. Fortunately, your PPC provider will likely make your performance metrics easily available to you. It is important that you understand which metrics are important to you and avoid what are called "vanity metrics" (likes, shares, unnecessary comments, etc). You may have a viral post, but what would be the true value of that if it doesn't provide any leads or conversions?
Metrics that you will most likely want to keep a close eye on in your eCommerce PPC campaign include:
CPM (cost per 1,000 impressions)
Clicks and CPC (cost per click)
Which devices they view your content on
Top performing pages
Final Thoughts
Advertising an eCommerce business is difficult regardless of your size, product, and industry. There's never any guarantee that organic outreach will get to the right people, and no one wants to waste their time and money. PPC ads are a highly effective way to not only get your content in front of the eyes of lots of people, but specifically paying customers. Ad platforms have a variety of tools to allow you to optimize your campaign, target your demographics on a granular level, and view the metrics that matter.
The barrier of access to PPC is fairly low as well. If you manage things right, you'll only pay for what works and can adjust as you go. Whatever direction you lean into for your marketing, there are a variety of platforms and tools that you can use that are nearly guaranteed to be a good match for your unique marketing needs.