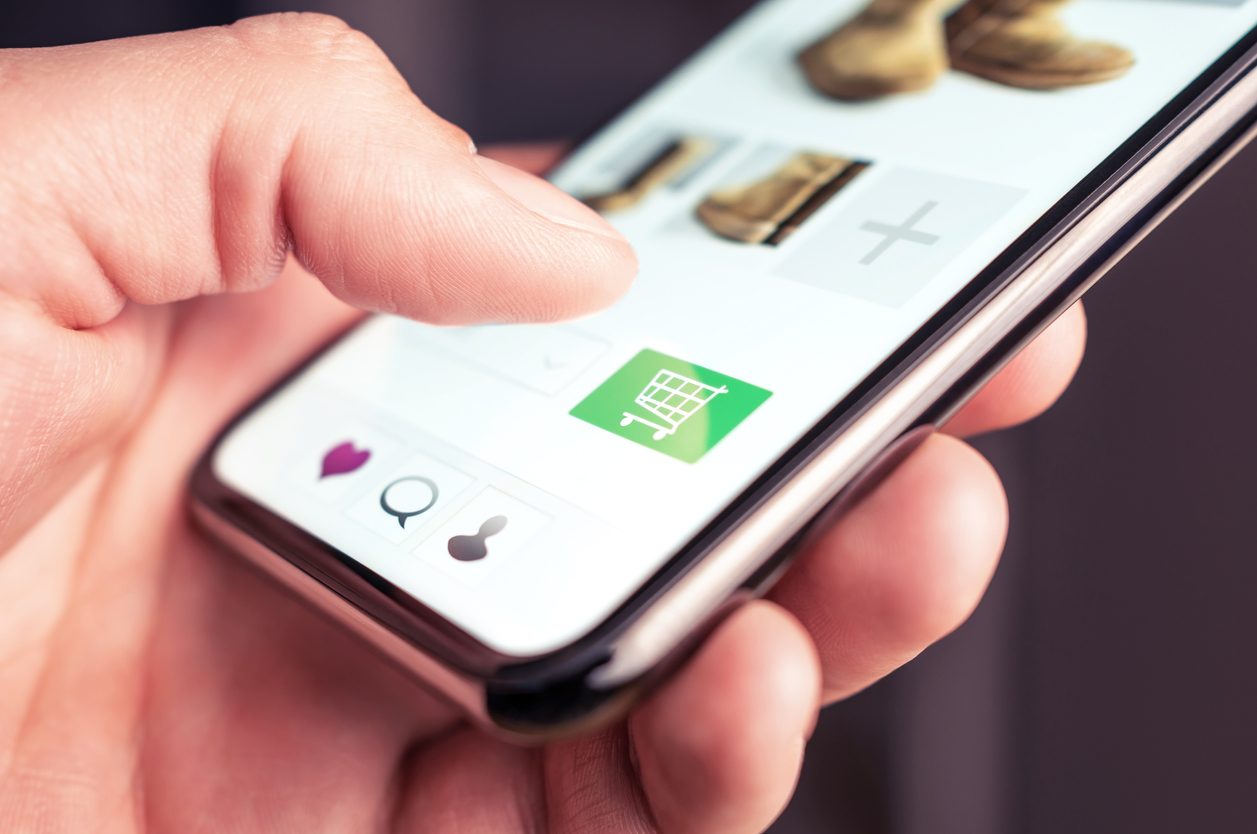 One of the primary reasons behind the rise in the popularity of online shopping is convenience. Unlike the traditional brick-and-mortar shopping experience, online shopping allows consumers to buy products and have them shipped without leaving the comfort of their homes.
Unfortunately, with online shopping, users' interactions with the product are minimal. Unlike in a physical store where shoppers can touch, smell and even try out an item, online shopping limits users to just seeing the product. Even that can be a challenge if an eCommerce business website is not designed correctly.
You may find it hard to get prospects to buy your items if they can't interact with your store's features. However, with a solid eCommerce merchandising strategy, you can make the most of your limited opportunities to ensure visitors can view and interact with the products they want. Consequently, it can boost sales.
So, what exactly is eCommerce merchandising, and what does it encompass? That's what we'll cover in this article.
What is eCommerce Merchandising?
Ecommerce merchandising is all about how an online store offers its products to online shoppers. It encompasses a variety of strategies, including branding, product placement, and the use of captivating product images.
With eCommerce merchandising comes creative methods for presenting goods strategically. The ultimate aim is to get more potential customers to "add to the shopping cart."
Beyond boosting sales, eCommerce merchandising may assist you in ensuring that every consumer who visits your site has a pleasant experience. It makes it easier for potential buyers to find the products they want and determine whether the items are a good fit for them or not.
Why Does Merchandising Matter for Your eCommerce Business?
After getting your business license, stocking your store, and driving traffic to it, the next step is to ensure that the traffic results in sales. Ecommerce merchandising helps with that.
A good eCommerce merchandising strategy will help you deliver a great user experience to your buyers. It'll also help you bridge the gap where online shoppers find it hard to interact with the products. Great online merchandising techniques will ensure users can inspect products extensively.
For example, high-quality images make it easier for shoppers to see how the product looks accurately. A 360-degree viewing angle makes it even easier for them to inspect the product from all angles.
Meanwhile, the latest technologies allow online stores to use artificial intelligence and virtual reality to take their eCommerce merchandising to the next level. This technology allows online shoppers to upload pictures of themselves to see how they'll look with the product.
For instance, tools like Astrafit provide virtual fitting rooms, allowing online shoppers to try on the products they want to purchase.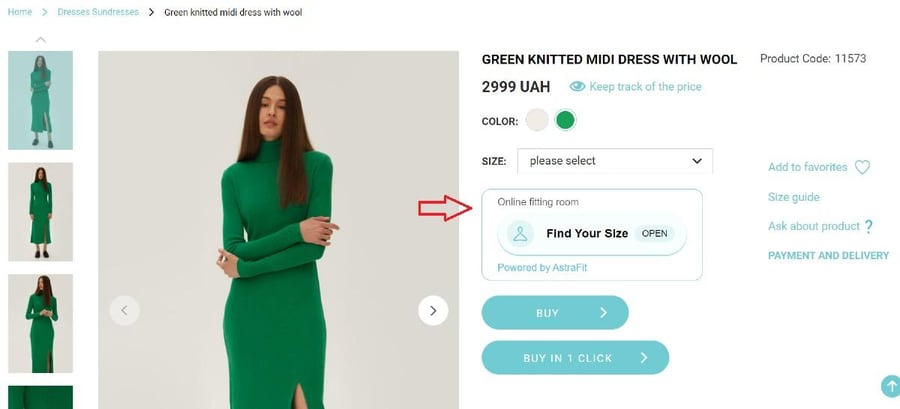 Source: Must Have
Even Warby Parker allows shoppers to try on their sunglasses virtually through their iOS app.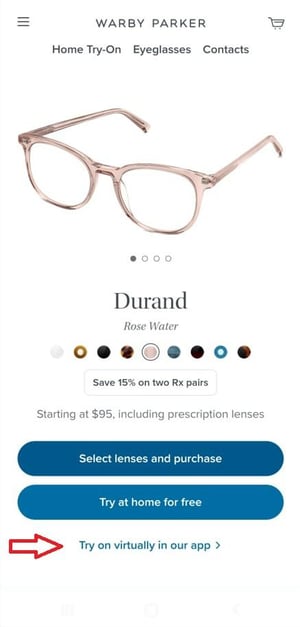 Source: Warby Parker
How cool is that?
Ecommerce merchandising specialists can assist businesses in meeting their strategic business objectives. Marketing initiatives may be integrated directly into the website through tailored content, advertisements, and banners to drive more sales.
Best Practices for eCommerce Merchandising
First, as an eCommerce business owner, you must conduct a regular sales analysis on your store. This will ensure that you optimize your site by displaying products that customers are interested in. Details like how well products are selling and how much profit each product generates are essential factors in boosting ROI for your store.
Having said that, here are four critical best practices for eCommerce merchandising.
1. Leverage User-Generated Content
User-generated content (UGC) is any type of material — for instance, text, blogs, graphics, product videos, reviews, and so on — created by fans or customers (not brands) and uploaded on a social network and other digital platforms.
UGC can be a powerful tool for improving eCommerce merchandising because it comes from customers who have used your product or service. This first-hand endorsement can be more convincing than any other type of marketing, and it can help you reach new customers.
If you have products with great customer reviews or ratings, make sure to include those reviews in your product descriptions. Customer reviews can be helpful for other shoppers, as they can give them an idea of what to expect from a product.
Also, adding customer photos of your products on your website can help potential customers understand what the product looks like.
For example, Pottery Barn includes user-generated content on product pages. There's a section demonstrating how many people have styled the mentioned item. This helps Pottery Barn deliver a realistic shopping experience for its customers. They also have an "Add your photo" CTA that'll help them get more user-generated content on their site.
Source: Banknotes
Trust badges can also be valuable to an eCommerce site in merchandising. They can help to improve the user experience by increasing trust and confidence in the site and its products. This, in turn, can lead to increased sales and a better reputation for the site.
You can use trust badges by placing them directly on the product image. This way, you'll show customers that the product has been certified or endorsed by a credible source.
In the product image below, for example, Walmart has included a security badge. The UL abbreviation stands for the United States' certification of electric mobility equipment that meets the complete safety test system requirement.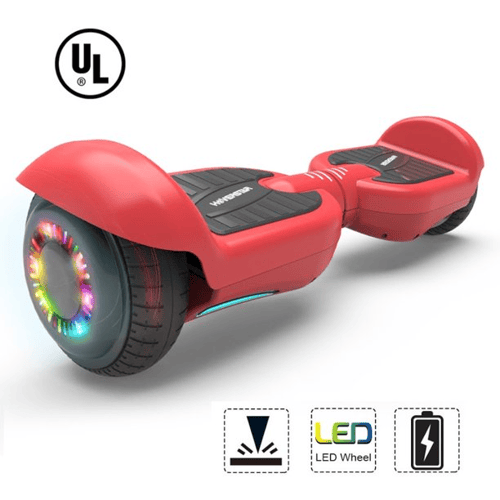 Source: Walmart
Alternatively, you may want to use the badges as part of a sidebar widget so that they are always visible as customers browse through products.
User-generated content must be viewed as the contemporary equivalent of word of mouth since people eventually believe what they hear from other people.
2. Optimize for Mobile Viewing
A mobile-optimized eCommerce store reformats its website to fit mobile screens. It not only ensures that the store displays appropriately on smaller screens, but it also makes the store much easier to navigate.
You must ensure that your online store looks great no matter what device shoppers view it on. Here are a few ways to optimize your online stores for mobile viewing.
Use a responsive design: A responsive design will ensure that the layout of your store automatically adjusts to fit the screen size of the device visitors use.
Use a mobile-friendly shopping cart: Shoppers may prefer to use their mobile phones to shop, so make sure your shopping cart is easy to use on smaller screens.
Simplify the checkout process: Ensure that the checkout process is short and that paying for orders is as simple as possible on mobile devices.
Optimize your images: Make sure your images are properly sized and optimized for mobile viewing, or they may slow down the loading time of your store.
Use easy-to-tap buttons and links: When designing your store for mobile viewing, ensure all buttons and links are easy to tap with a finger.
You can also use a tool like Google's Mobile-Friendly Test to check if your site is mobile-friendly.
Customers will feel more at ease making purchases from your mobile-optimized online business. For instance, the mobile version of Sephora's site mimics the look and feel of the mobile app. All elements are placed neatly, the layout is clear, and it is easy to navigate.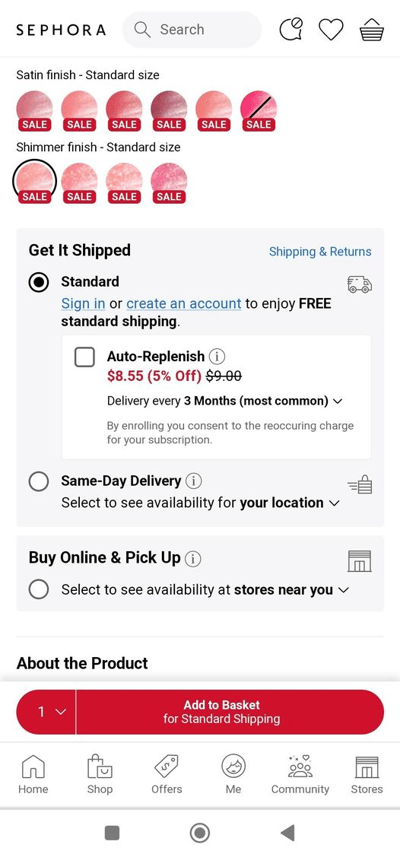 Source: Sephora
Given how many people use mobile devices to do searches and browse the web, the value of a mobile-friendly website cannot be emphasized enough. In fact, 79% of smartphone users have made online purchases using their mobile devices.
When you give mobile consumers a pleasant user experience, they will spend more time on your online store. The longer people stay on your site, the more likely it is that they will convert or return later.
3. Use Engaging Visuals in the Content
According to Microsoft research, a typical person's attention span is about eight seconds. So, if you want to keep your audience longer, give them exciting ways to explore your online store.
With quality visuals, you can improve the overall shopping experience and drive conversions on your site. When selecting visual content for your eCommerce store, choose high-quality images.
The quality of your images will affect your store's overall look and feel. Make sure that all of your photos are high-resolution and look professional.
Also, use different types of visual content. Consider using videos, infographics, and other types of visuals to showcase your products. For example, Elf Cosmetics offers a video featuring the product and a tutorial on how to use it.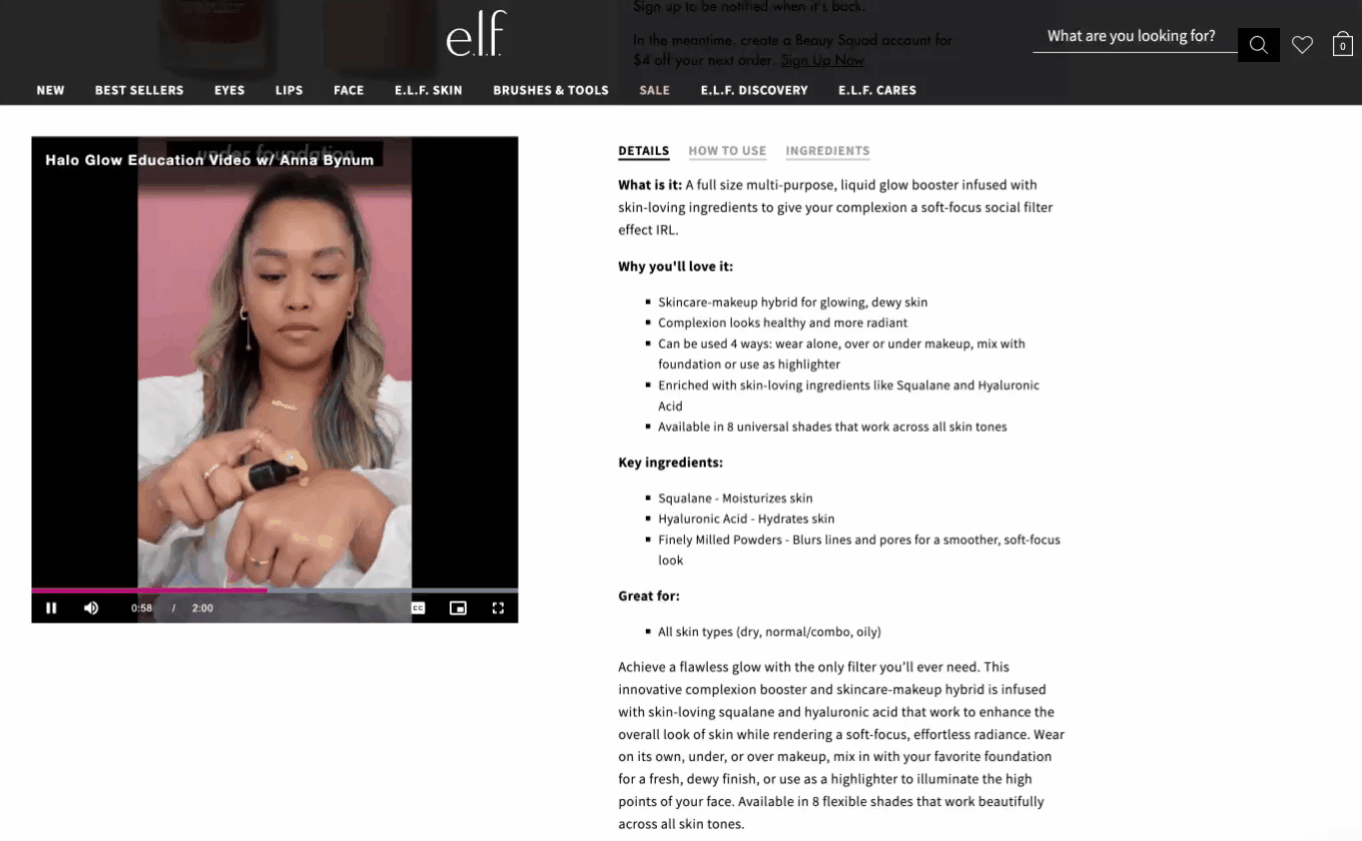 Source: Elf Cosmetics
Don't forget to select visuals that reflect the tone and style of your brand. This will help create a unified look and feel for your store.
It's also a good idea to use Virtual Try-On (VTO) technology—a convenient service that allows customers to virtually try items like clothing, jewelry, and cosmetics on their mobile devices.
Consumers benefit from VTO while making purchasing decisions. They'll be able to try out different items till they settle on the best one for their needs. This is a powerful visual technique that engages them.
Baume & Mercier, a luxury watch company, lets customers virtually try on their watches on the company's website. See the illustration below.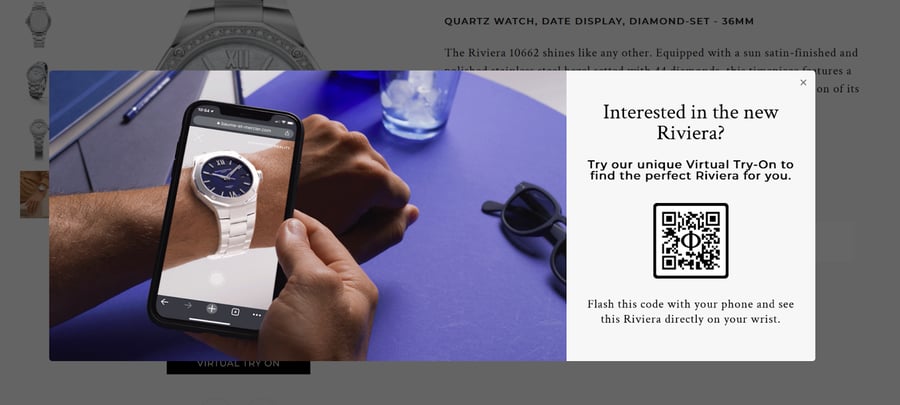 Source: Baume & Mercier
This visual content is a simple, effective, and cost-effective way to rapidly and effectively convey your message while differentiating your brand.
4. Provide Real-Time Personalization and Recommendation
Ecommerce personalization refers to the process by which an online store displays dynamic content based on customer data. This data includes demographics, intent, preferences, browsing history, previous purchases, and device usage — for example, whether the customer is shopping on a smartphone, tablet, or even a smartwatch.
Ecommerce product recommendations are what they sound like: products that are suggested to customers based on what the brand believes they would enjoy and wish to buy.
There are a few ways to provide real-time personalization and recommendations in an eCommerce store. One way is to use an AI-powered tool like Doofinder, which offers instant search results as you type. That can be used to suggest products that match the user's search or to display personalized recommendations based on past behavior.
The predictive search on Urban Outfitters is a good example. Even if the search word is not typed in completely, the search engine provides relevant recommendations and picture results related to the search query.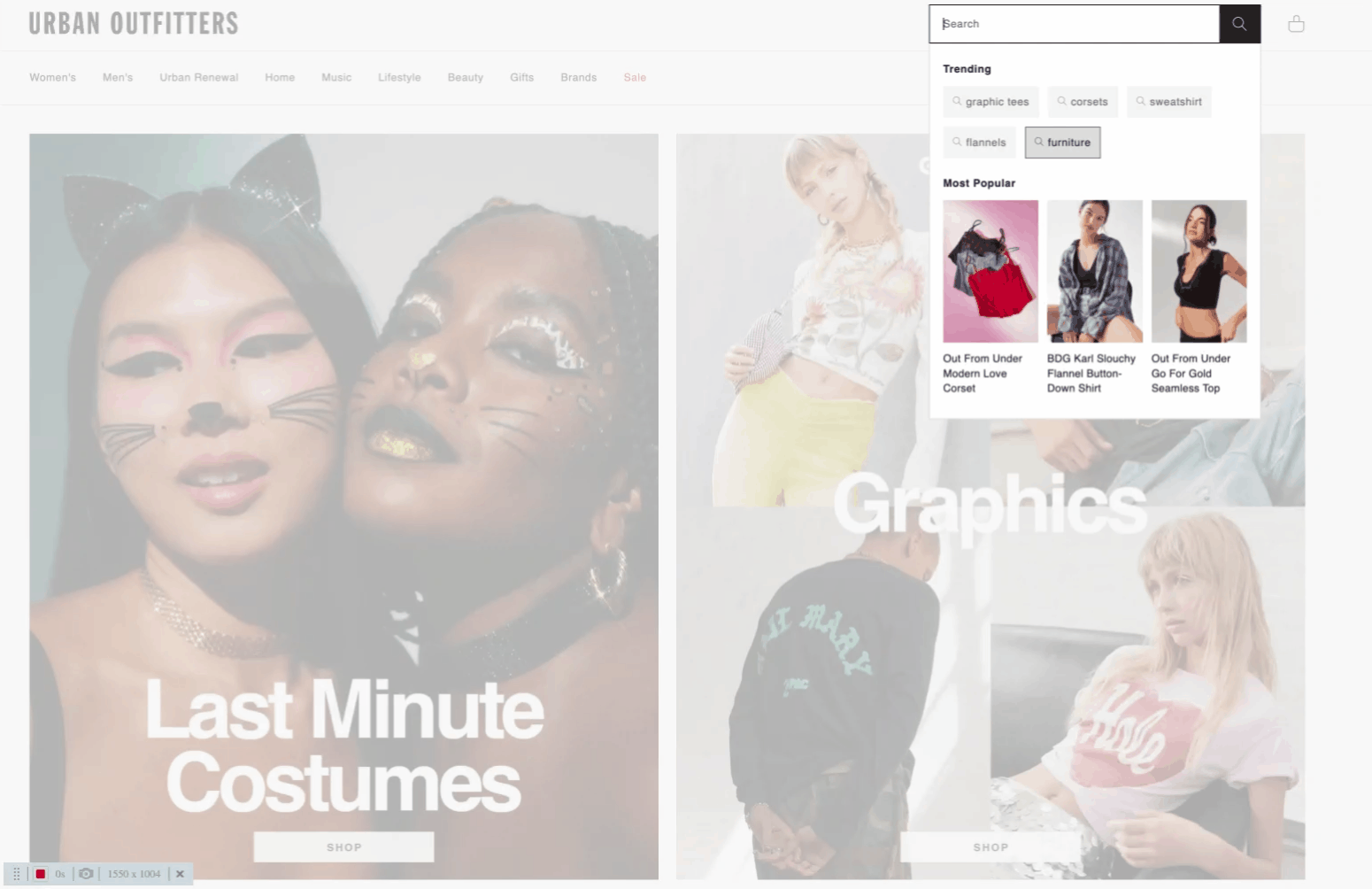 Source: Urban Outfitters
You can also use personalization algorithms to create unique experiences for each customer. This will help you personalize the shopping experience for the customer by displaying products that are most relevant to them.
For example, Shoeline allows customers to view not just what they've previously browsed but also what they've purchased.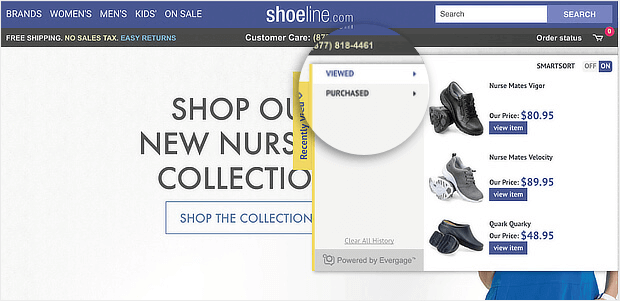 Source: OptinMonster
By tailoring customers' journeys in real-time, you will improve the shopping experience overall on your website and may encourage them to return in the future.
In Closing
Digital eCommerce merchandising is growing by the day. Indeed, it has several limitations compared to brick-and-mortar stores. Optimizing eCommerce sites for mobile viewing increases your access and makes your business ideal for everyday mobile users.
Catch the attention of your buyers with visual engagement, provide content that attracts and retains your followers, and leverage user-generated content. Real-time personalization and recommendations attract the right clients and increase your sales revenue.
By understanding these practices and their advantages, you can implement the same and enhance your eCommerce merchandising to put your online store ahead of the competition.