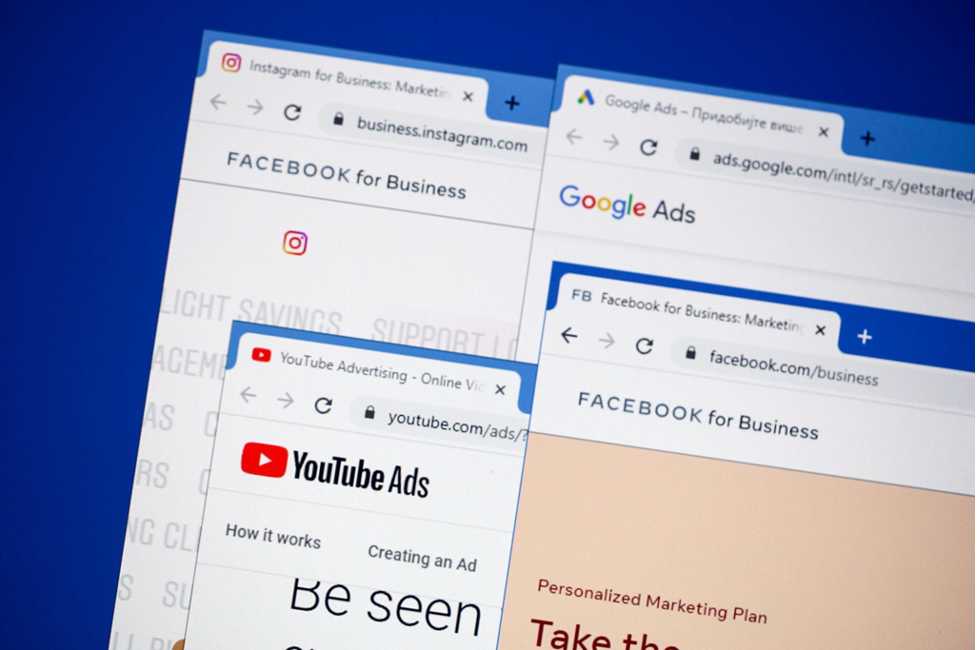 As a business owner, you understand that marketing campaigns must constantly evolve. However, few stop to consider that their methodology or platform may be the issue. This is the case with those who cling to traditional advertising rather than trying to adapt to the digital age.
With digital advertising taking a 58% share of the ad market in 2021, according to Zenith, anyone can tell you where the tide is shifting.
If you find that your traditional marketing campaigns are underperforming and stuck in a rut, the worst thing you can do is continue to do the same thing. Waiting around is a great way to fall behind in the fast-paced world of eCommerce.
Online business owners have more tools than ever in this new landscape to engage and communicate with their customers worldwide. Ads are posted rapidly and seen by millions of people in minutes.
If you are unfamiliar with this new form of brand outreach, it is essential to take a step back and ask yourself some questions. Namely, "How can you keep up with new online marketing trends?" and "What should you do to draw and hold the attention of your target audience?"
So, keeping these questions in mind, let's take a deep dive into some simple yet effective ways to earn and keep a new kind of customer.
How to Use The 3 E's of Digital Marketing to Convert Customers
Digital marketing professionals prefer implementing the "3 E's" to convert customers. These are Engage, Evolve, and Empower. Let's review what exactly those words mean and how you can use them in your own eCommerce business.
Engage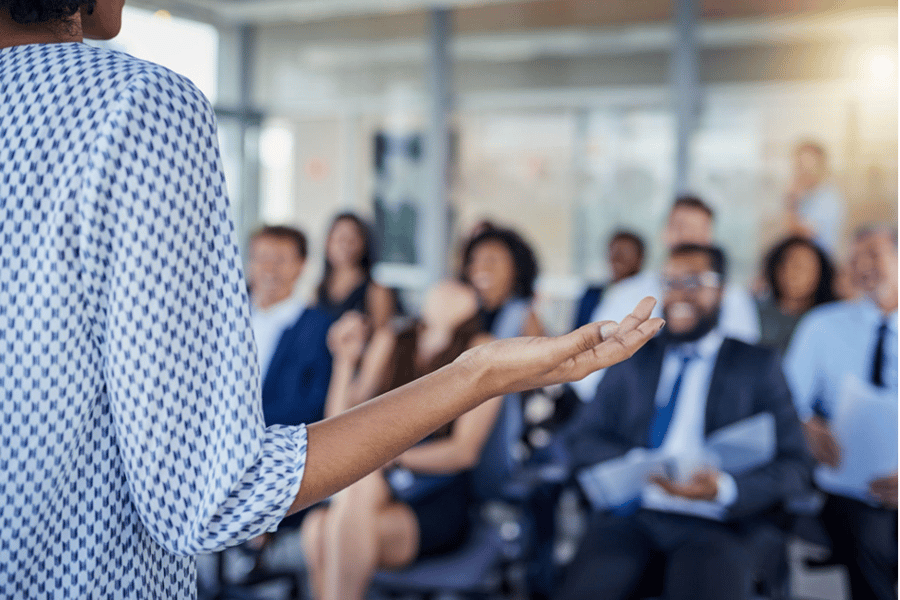 "Engagement" has recently become a rather ubiquitous term that has lost some of its meaning. Quality engagement isn't simply about getting the most people to click on your links or talk about your brand. Preferably, it should be a conversation between your brand and its audience.
This means explicitly posting content on platforms that allow your audience to say something to you. Be it feedback, reviews, or simply providing updates for your shop, establishing that line of communication will become an essential part of running your business. Here are some reliable, effective ways to do just that.
1. Send out targeted emails.
There are an estimated 4 billion daily email users worldwide, and that number is only expected to grow, according to Statista. In other words, one of the most direct ways you can communicate with your audience is through tried-and-true email.
With targeted emails, you can provide relevant, helpful information and details to people who have engaged with your brand in a certain way. For instance, you can:
Send a personalized BOGO coupon to someone who has demonstrated an interest in that exact product.
Send out emails that tell your brand story in an exciting way.
Let your customer base know about exciting events or promotions your company may host.
2. Stay active on social media.
One of the main reasons anyone is on social media is to be social, of course. However, on social media, customers have a direct line to your company — an opportune chance for them to provide feedback and enjoy exclusive offerings. It is also an invaluable way to expand your visibility and provide your customer base with individualized care.
Simply liking a post, responding to something positive, or commenting on a post relevant to your industry can go a long way to getting your brand in front of more eyes.
The first step to implementing an effective social media strategy is meeting your audience where they're at.
Do market research to find out where they're posting.
Get to know their interests and formulate your marketing around them.
Understand these platforms and their culture and jargon.
Every social media platform is unique, hosting different mediums of content and demographics. If the person running these accounts is not experienced and engaged in these social ecosystems, it's easy to seem outdated and not worth listening to.
3. Build an online community.
Building an online community involves creating an online space and presence where people can interact with and gather. An example would be making a forum where ordinary people using your products can discuss how they're using them and provide community support for any issues they may be having. This helps spread the good word about your product and provides insight into how your products are being used in the real world.
You can also help facilitate community discussion on more conventional social media platforms. By directly asking questions, hosting polls, and sending out surveys, you will be one step closer to building an active community that can benefit your business.
Evolve

Innovation is of utmost importance if you want to avoid getting buried underneath your competition. To keep on the pulse of your audience's needs, you must evolve and adjust to meet those needs. By listening to the changing tides, you will be able to serve your customers better and create innovative products that improve your industry and overall bottom line.
1. Stay on top of industry trends.
Your audience isn't stagnant, and neither is your industry. To not fall behind, you should understand how things are changing and develop your business based on your findings.
One of the most reliable ways that you can encourage evolution and innovation in your company is by improving on what others are doing. You want to observe how people making similar products serve their customers and if that approach would work for your business.
Being on the cutting edge of your industry isn't just about watching your audience. You should also observe how and where your competition is selling. Which tools are they using? How are they explicitly satisfying their customers' needs? Doing this lets you discover what's working well (or not so well for them). From there, you can adjust your strategy based on your own specific needs or improve on what they've found.
2. Keep up with current technology.
Evolving technologies have completely changed the name of the advertising game in recent years. Different and evolving platforms, analytics tools, and ways to analyze your demographics (many of which are free or low-cost) have brought many businesses to the next level of success. You need to research and properly use these tools to prevent your competition from rapidly passing you by.
One way to keep up with current technology is by networking with others in your field. Go to conferences where useful tools are advertised. Lurk on business-centric forums and read relevant articles. If possible, you can even strike up a conversation with someone who's doing something right or seek out a mentor. They will likely be happy to impart their knowledge to you.
3. Constantly improve your marketing strategy.
Nothing in marketing is stagnant. What may have worked for you in one place and time may be useless now. Ways of presenting and refining your message will likely need to change from year to year for you to keep up. It is vital to monitor your marketing campaigns constantly. We recommend using a platform that integrates with Google Analytics to assist in this.
Once you have a better understanding of what's working for your business, your team can adjust. Over time, you will know why something works (or doesn't) and easily change on the fly once something stops performing as well.
Empower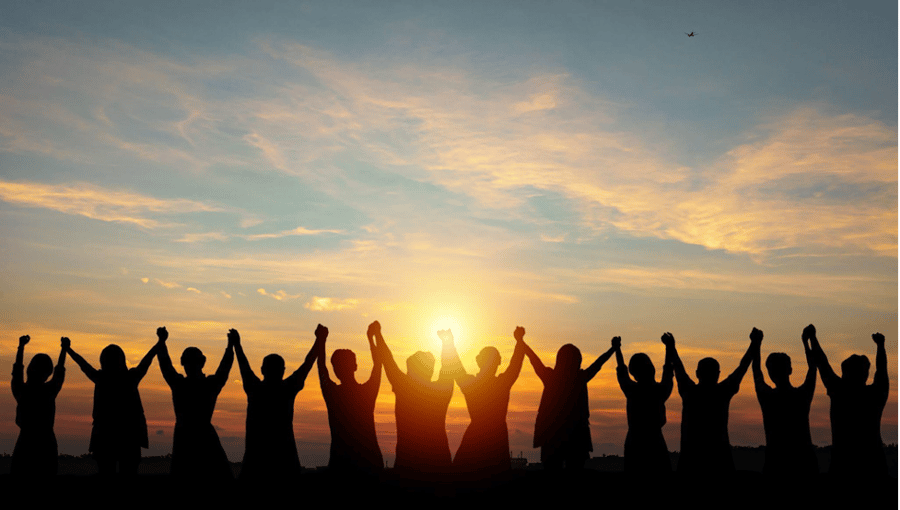 Sharing important information and interacting with your target audience is only part of the puzzle of digital eCommerce marketing. Capturing your consumer's curiosity and trust will entail empowerment. That includes acknowledging their needs and pain points and allowing them to express their opinions and thoughts. Your customers are your boss, after all.
Doing this will establish yourself as a trustworthy brand that customers will be happy to shop with. You can also make your product or service empowering in itself, solving common everyday problems that your customers experience.
1. Encourage customer feedback.
Allowing your audience to be heard is one of the most immediate and effective ways to empower them. Your audience wants to be understood, and responding to their desires creates a positive loop where they feel freer to provide valuable feedback. Everyone benefits: they feel like they're being heard, and you will be able to modify your products and marketing to improve your ROI.
Here are some ways you can give your audience a say in how things are run in your company:
Polls that determine which products are released/come back
A responsive support team
Sending out feedback surveys to those that opt into them
Responding to people directly on social media
2. Let your customers customize their experience.
Your customers are unique individuals. They deserve to have their needs accommodated by your business. By allowing them to personalize their interactions with your company, you set yourself apart from the competition and make a statement on how valuable your clientele is to you.
You can start by providing your customer with more options that allow them to customize their purchase and add on what they want. Certain eCommerce platforms can help you provide your customers with more product options in their shopping journey. If your product allows for it, we recommend sending individualized instructions on how to handle it.
3. Align your business with a relevant social cause.
Allow your company and customers to make a difference by affiliating with a meaningful, relevant social cause. If you own a pet store, you may wish to allow your proceeds to be donated to animal shelters in your area. Your business can host fundraising events and drives for specific charities.
By taking this approach, you allow your customers to get more value from their purchase and gain the public goodwill that comes with stepping up to your corporate responsibility.
Wrapping Up
Getting your audience energized and engaged is a long and often complex process. Once you have a better understanding of what to do, however, the community will give back dividends. As long as you take the advice we've reviewed to heart, you should be able to build a brand and business that can address the needs of a vibrant, growing community. From there, you will see a massive boon in both new customers and loyal regulars who love what you have to offer.