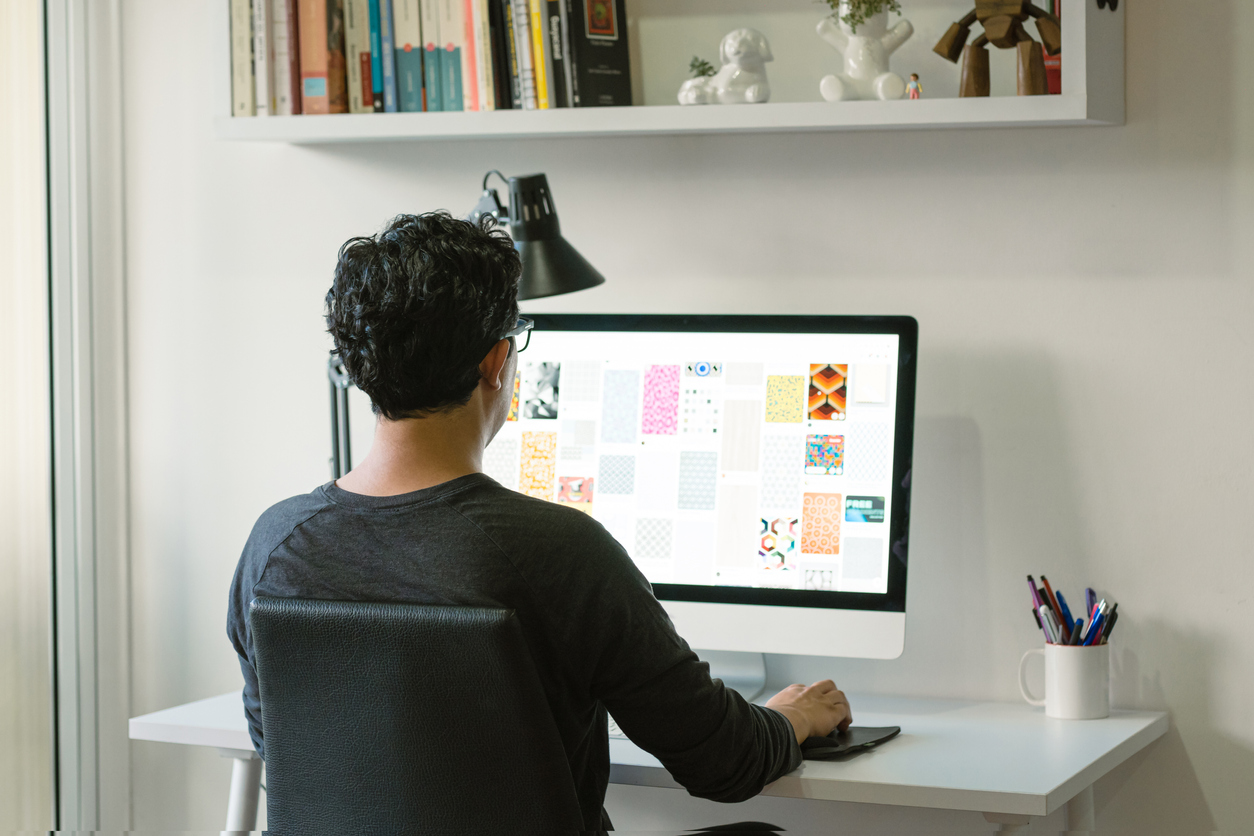 Starting a business can often be expensive. It can sometimes take all the money in the bank just to get started, and you may not see any returns for a while.
However, as the pandemic caused almost every industry to shift online, there is an abundance of opportunities to establish your own digital business with little to no money.
Online businesses have become the trend nowadays, and people have begun investing their time and financial resources into establishing their own.
If you want to open an online business but don't want to spend any money, here are 13 online business ideas you can start today without putting a penny upfront.
1. Dropshipping
Online shopping has become the most significant mode of purchasing goods in the world today, which is why starting a dropshipping business is ideal for many. A dropshipping business acts like an online middleman, where orders from customers are carried out through a third-party supplier that holds the inventory and ships the product. In other words, your dropshipping business will not need to maintain a physical inventory of what you sell, so you can start this business without investing any money at all.
To start a dropshipping business, you first need to set up a website or build an online store, then look for a supplier online that you can depend on to source and deliver your products. Once a customer buys a product listed on your site, you complete their order by also placing an order from the supplier. You just have to make sure that the information you put in is correct so that the product will be shipped from the supplier directly to your buyer's address. You can also streamline this process with dropshipping automation tools.
2. YouTube
Becoming a YouTuber has become a prominent source of income nowadays, and more and more people have started to see it as a business they can set up and grow on their own. If done right, you can earn an average of $18 for every 1,000 views per video.
To become a YouTuber, all you need is some basic equipment. This includes a camera or phone with a decent camera and a laptop or computer where you can do some video editing. If you want to really invest in it, you can purchase good video editing software, although you can find many free programs online. There are many kits for content creators that can help you get started.
To start earning, you need at least a thousand subscribers, 4,000 valid public hours, an AdSense account, and content that follows YouTube's policies on monetization.
3. Graphic Design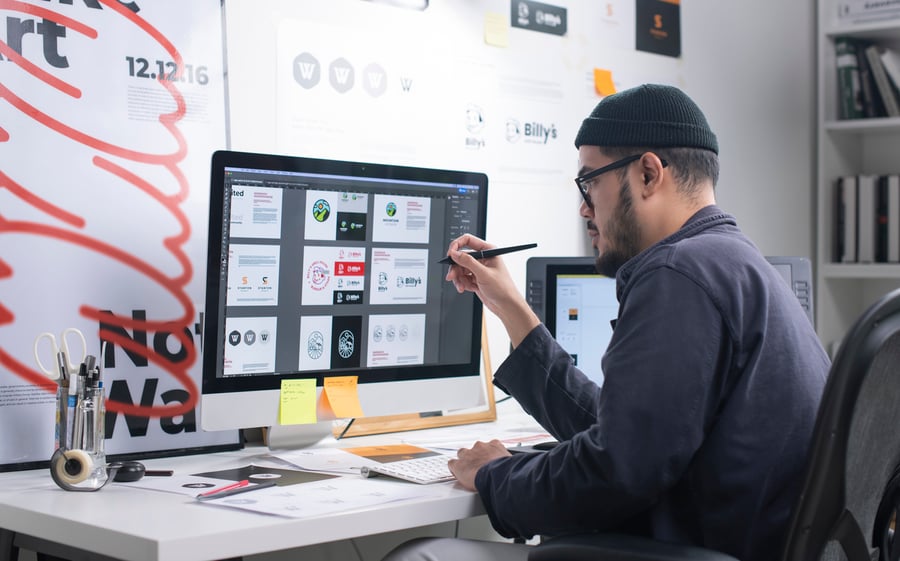 If you have a knack for arts and design, you can start a graphic design business without spending a single dime. Many companies look for experienced graphic designers to design their apps, websites, promotional materials, and packaging, so you just need to invest in your graphic design portfolio to show how skillful you are. You can find clients through websites like Upwork and Fiverr and start working on projects, getting paid while simultaneously building up your design portfolio. You can also build your own website to sell your services online.
You will need a few tools to start your graphic design business, such as an original licensed design software like Photoshop or Adobe Illustrator. While these tools are expensive, if you're a graphic designer, you probably have them already. Otherwise, you may also be able to use free photo editors and design tools as an alternative.
4. Bookkeeping
If you have a certification from either the American Institute of Professional Bookkeepers (AIPB) or the National Association of Certified Public Bookkeepers, then you can start your own bookkeeping business without spending virtually any money. Bookkeeper services are in high demand nowadays as they include various services such as invoicing, payroll, basic bookkeeping, and tax returns.
In essence, you only have to work on your credentials to be able to set up a bookkeeping business online. However, if you are to extend your resources, you can spend a few dollars on accounting software if you don't have it yet. A little marketing can also go a long way for your bookkeeping business. You can do it by either setting up a website of your own or starting small by making publication material and sharing it on your social media accounts.
An important thing to consider is to stay up to date with trends in the economy. For example, integrating accounting for crypto payments and other types of blockchain transactions will be paramount in the future. This part of the economy is still in its infancy and will likely continue to change as more crypto credit and debit cards hit the market that let you spend crypto from your bank account. Moving forward, knowing how to account for these transactions will be essential for your online bookkeeping business.
5. Ghostwriter
Ghostwriters are online content writers hired to write on behalf of someone else. On average, ghostwriters earn a yearly salary of ​$39,866. The catch is the credit will not be given to the actual writer, but to the person who hired the writer instead. In this case, the credited author will be the person who pays for the services, and you get to be paid for writing under their name. While this may raise some ethical concerns for others, the ghostwriting career is relatively lucrative.
To become a ghostwriter, you just need to build up your portfolio — curate the articles and publications you have made throughout your career. This will be the strongest asset you can use to land a client, which you can find on freelancing websites such as Fiverr or Upwork. There are also free website builders online that you can use to make your own website, even without any coding knowledge, which can help you establish your brand as a ghostwriter.
6. Digital Artist
Another business you can start if you are a creative soul is a digital art studio. Digital artists make art, most commonly commissioned sketches and drawings of their clients, animals, or any other ideas the buyers have in mind. This business also depends on your portfolio, so you only have to invest your time to establish an art portfolio that shows your depth, skills, and range as an artist.
Assuming that you already have the necessary equipment, such as a digital drawing pad, stylus, and computer, you technically do not have to spend a single dime on launching your digital art career. Digital Artists in the United States earn an average of $57,183 annually through commissions, and websites such as Twitter and Instagram can be your platform to market your digital art business.
7. Social Media Influencer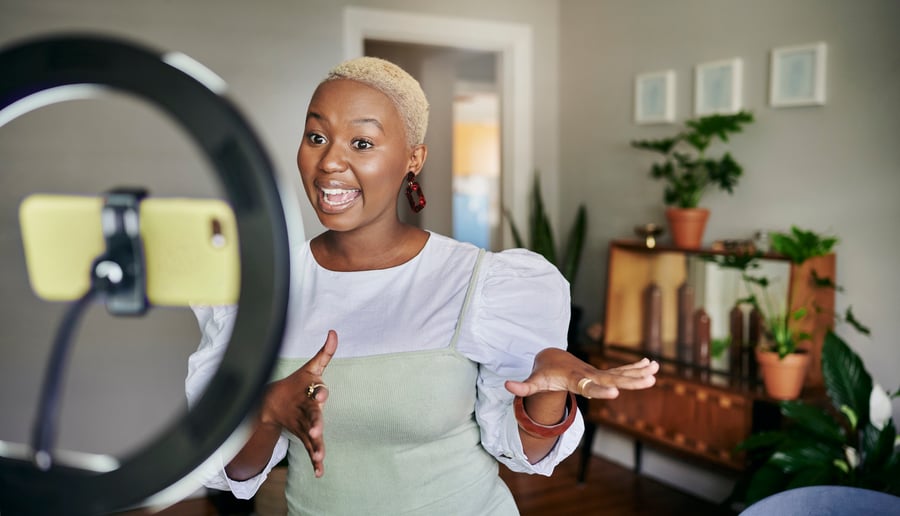 If you feel confident posting on social media platforms like Facebook, Instagram, TikTok, and Twitter, you can earn and turn your hobby into a business. Influencers earn primarily from brand collaborations, where the influencer shows a business's product through a series of content, and then the brand pays them an agreed amount.
They can also earn through engagements and links from the products they showcase in their content. Having a huge number of followers, a likable online personality, and a phone are the only things you need to have to get started on being an influencer online. Depending on your online account's influence, you can earn anywhere between $100 to $10,000 for any sponsored content you publish. You can earn even more by selling branded influencer merchandise to your loyal fanbase.
8. Affiliate Marketer
Affiliate Marketing is a strategy that uses a third party, commonly an influencer or an online writer, to market a particular product by showcasing it in a blog post, video, or even an email. An affiliate marketer earns a commission for each purchase made through the link in their post.
There are a lot of great affiliate marketing programs out there. Depending on the contract, the commission rate per sale ranges from 5-30% of the product they promote. Annually, you can earn anywhere from $42,000 to $83,000 a year just from affiliate product sales. You can promote your chosen affiliate programs' products by creating a website or simply featuring the product on your social media accounts.
9. Online Event Planner
You can also start an event planning business online without any money. All you need to do is to determine your target market, which you can do by identifying what events you want to cater, what activities you can organize, and the number of people you can usually cater to.
Additionally, you can market your business through your social media accounts or refer them to your friends through word-of-mouth to land clients. Having a website to direct people to can help, but you should also perform market and industry research. It is also helpful to have good communication skills to earn your clients' trust.
10. App Developer
If you are tech-savvy and know how to code, you can start an app development business. The first things you need are application ideas that can be developed alone while also being marketable. There are platforms online nowadays that allow you to make the code for your app, so you can build it yourself without having to hire additional people.
You can earn by marketing your mobile app to bigger companies that will either buy the rights or fund any further development. Many app developers earn money just by pitching their idea to software development companies, so you basically earn just by having an outline of your software idea.
11. Photographer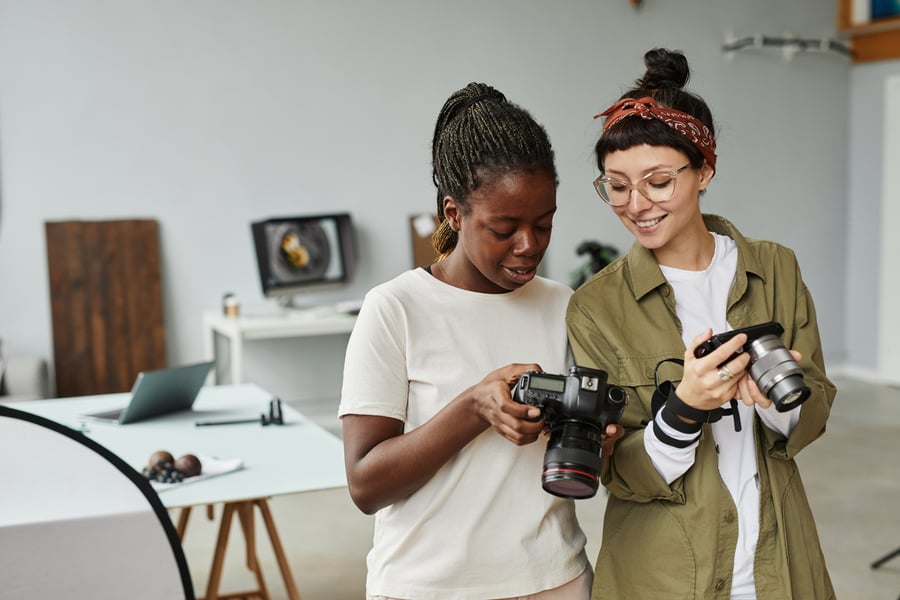 Taking pictures can be a way to earn money online, and you can do it with nothing more than a mobile phone. Websites like Shutterstock pay for the photos you take, and all you need to do is sign up for a free account on any of these sites and get started selling your pictures.
You can earn either by giving up the ownership of your photos, meaning that websites buy the image from you, or through royalties, where an agency provides a buyer the license to use your images. In return, you earn money from the client's payment of royalty fees. Alternatively, you can sell photo prints online on your own eCommerce website.
All you need to get started with this business is some skills in taking pictures, a good camera, and a computer for any necessary editing. An online image editor or a photo collage maker can help you earn even more with these skills.
12. Online Translator
Being a polyglot can give you an edge that you can easily use to start a business and earn money online. Many companies hire translators for the content they make in order to reach a wider audience. Even though there are A.I. tools that can get the job done in record time, companies will still hire translators to proofread translated documents. While some languages are more in-demand than others, the translation industry is still considered profitable, although it's a very competitive industry.
Getting certified as a translator is the first step to starting a successful business as an online translator, aside from being fluent in more than two languages. The American Translators Association provides certifications in many languages, and you can use such validation to land clients and start making money. You can get paid to translate websites, books, blog posts, videos, commentaries, and much more.
13. Online Personal Fitness Instructor
Online fitness training has become popular because of the pandemic and continues to be a promising business. On average, personal fitness instructors earn around $45,650 per year, and the profession doesn't require a college degree.
However, just as with online translation, getting certified as a personal trainer can go a long way in attracting students to your class. Contrary to other options on this list, you won't find students on general job board sites like Upwork, but rather on social media and by word-of-mouth advertising directing to your personal trainer website. So, when starting your online personal fitness instructor business, it's a good idea to create different fitness plans for different target audiences and market them through your social media accounts.
Not only that, you need to think about the target audience and promoting channels, but you also need to be mindful of tools, as dealing with people means dealing with data and billing. This is why, along with high-quality websites, fitness-focused business owners always have reliable fitness software as their right hand to support them in centralizing data, saving invoicing, maintaining attendance tracking, and streamlining everyday tasks.
The Bottom Line
These are 13 online businesses that you can start with little to no money at all. Most of these businesses do not require upfront capital, but instead, make use of your skills in different areas. As such, you can invest in mastering your talents, acquiring additional skills, and building your portfolio to launch them and start earning.